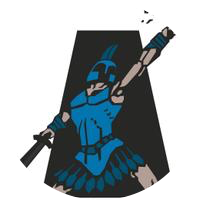 Brakeing it Down
This spotlight is on the Brakeing Down Security Podcast by Bryan Brake and Brian Boettcher.
A weekly podcast which averages an hour and hosts many interesting leading security professionals. Topics include pentesting, incident response, anti virus, and a great deal of others.
Binge listen to a few episodes and you'll be hooked.
BrakeSec Podcast Twitter: https://www.twitter.com/brakesec
Bryan's Twitter: https://www.twitter.com/bryanbrake