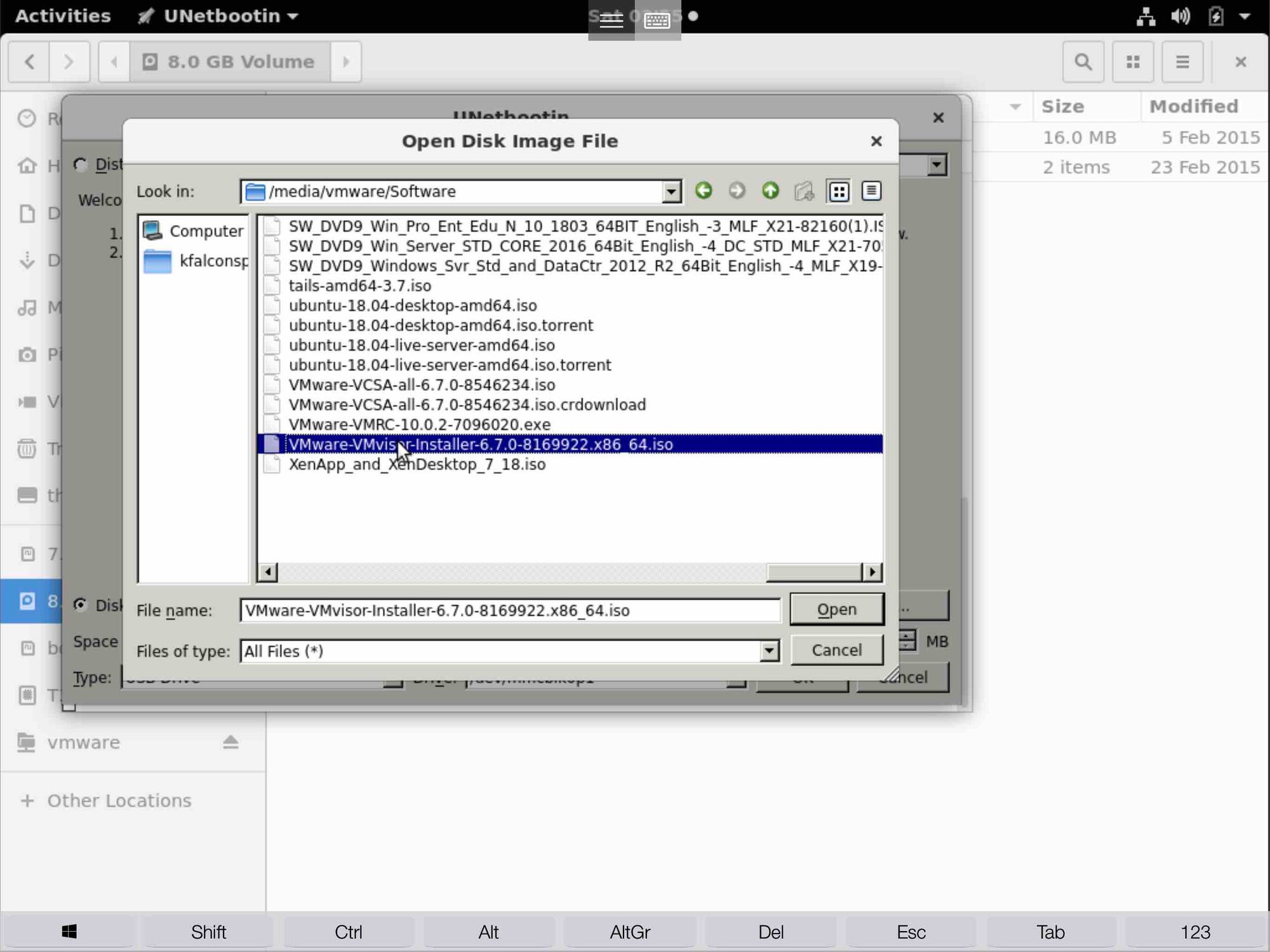 Something Physical
It's not often I install from physical media anymore, but it still has it's uses. This USB stick, will be used to install ESXi, on my Intel NUC's, and the Mac Mini, in am upcoming post.
I'll explore PXE boot in the future, as well, once the core infrastructure is completely operational.
Prep
Download the ESXi ISO from the VMware Download Website. This ISO needs to be written to the USB, and be made bootable.
There are many applications which can do this for you, in this example, we'll be using UNetbootin.
Download the appropriate version for your OS. In this case, we'll be using apt-get to install UNetbootin on Ubuntu 18.04.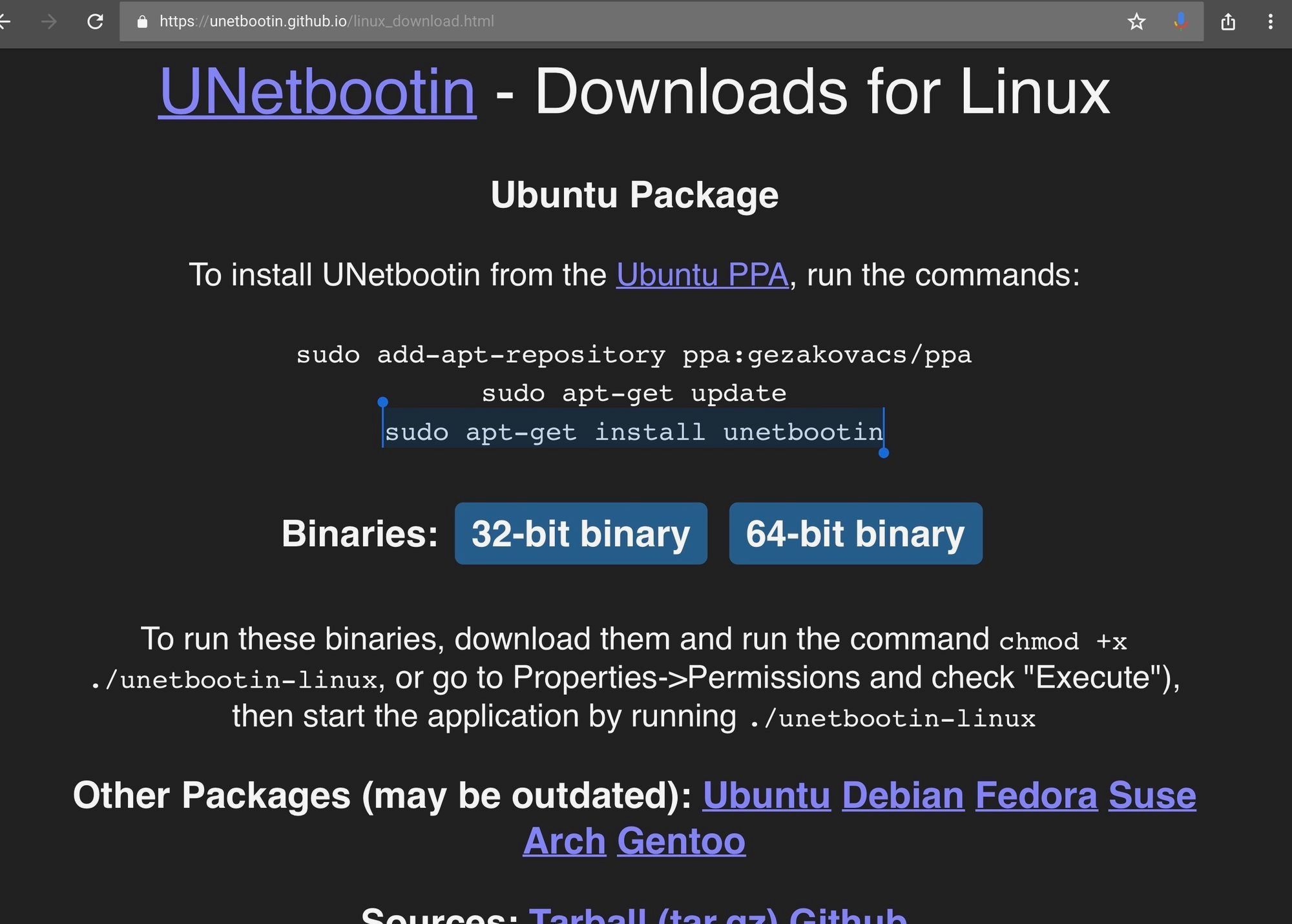 Add Repo
Open a terminal console, and type the following, to add the apt repository:
sudo add-apt-repository ppa:gezakovacs/ppa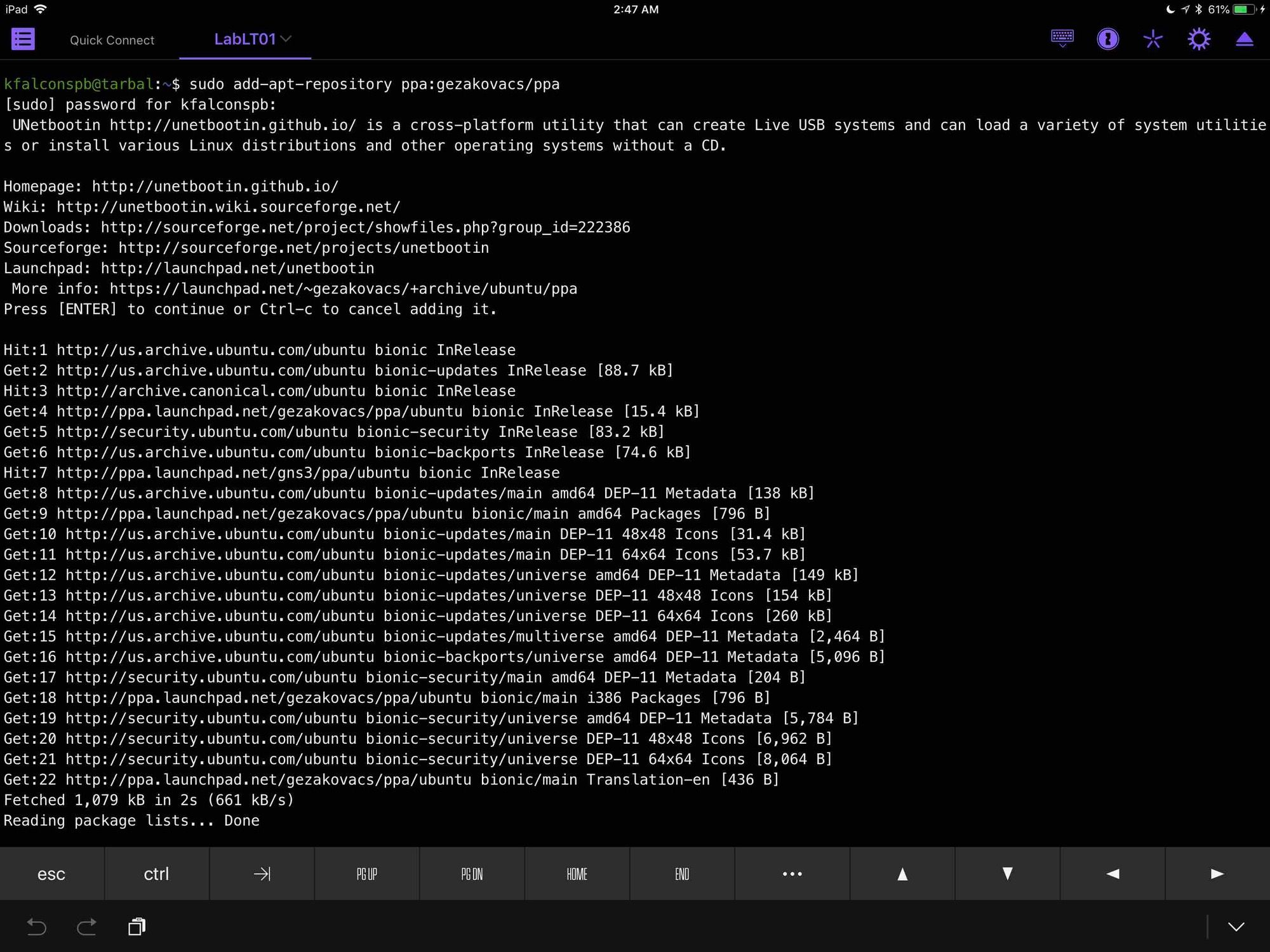 Install UNetbootin Type:
sudo apt-get update && sudo apt-get install unetbootin -y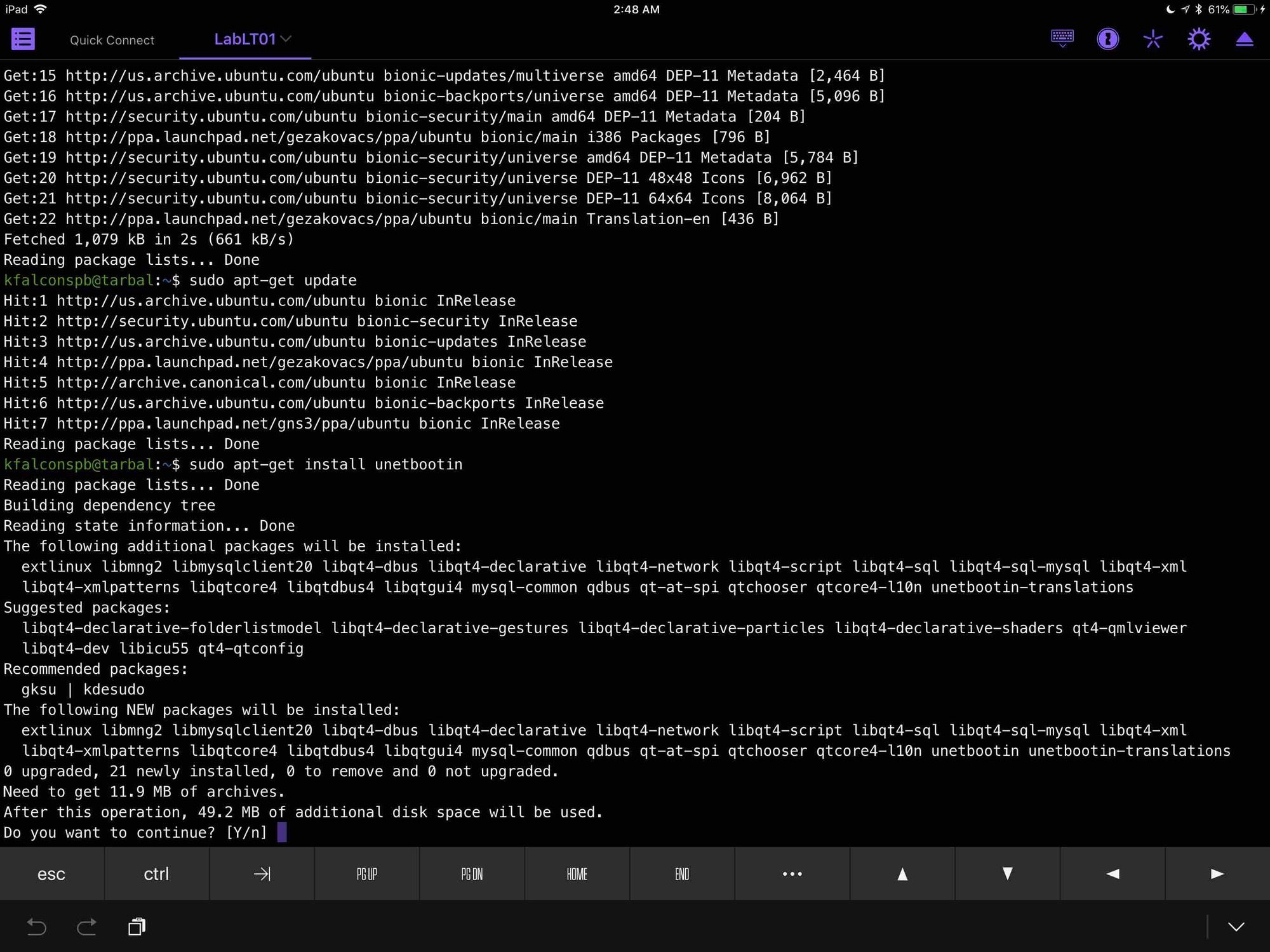 Installing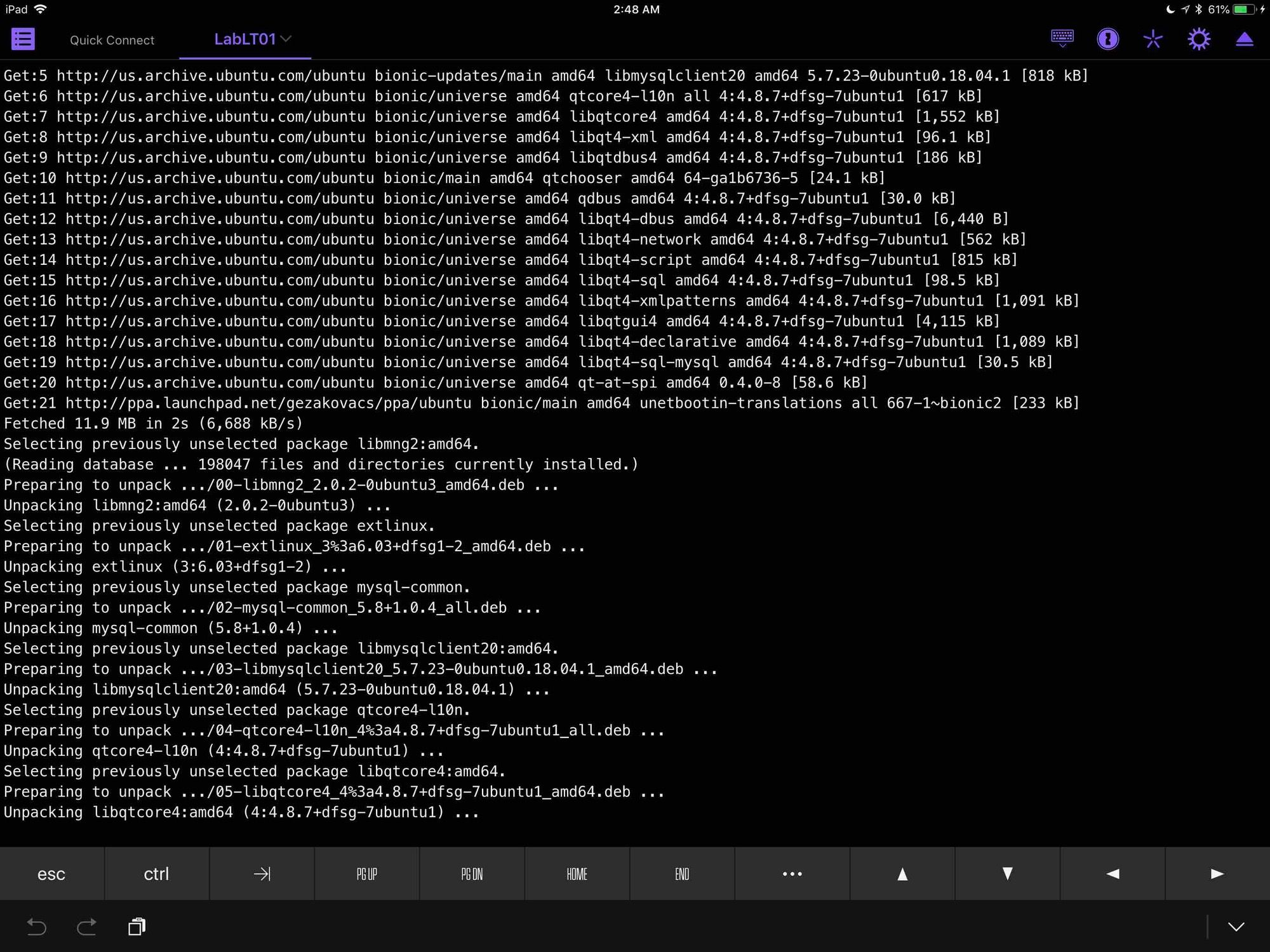 Write ISO to USB, and Make Bootable. From the Ubuntu desktop. select activities, and search for unetbootin, and click to open.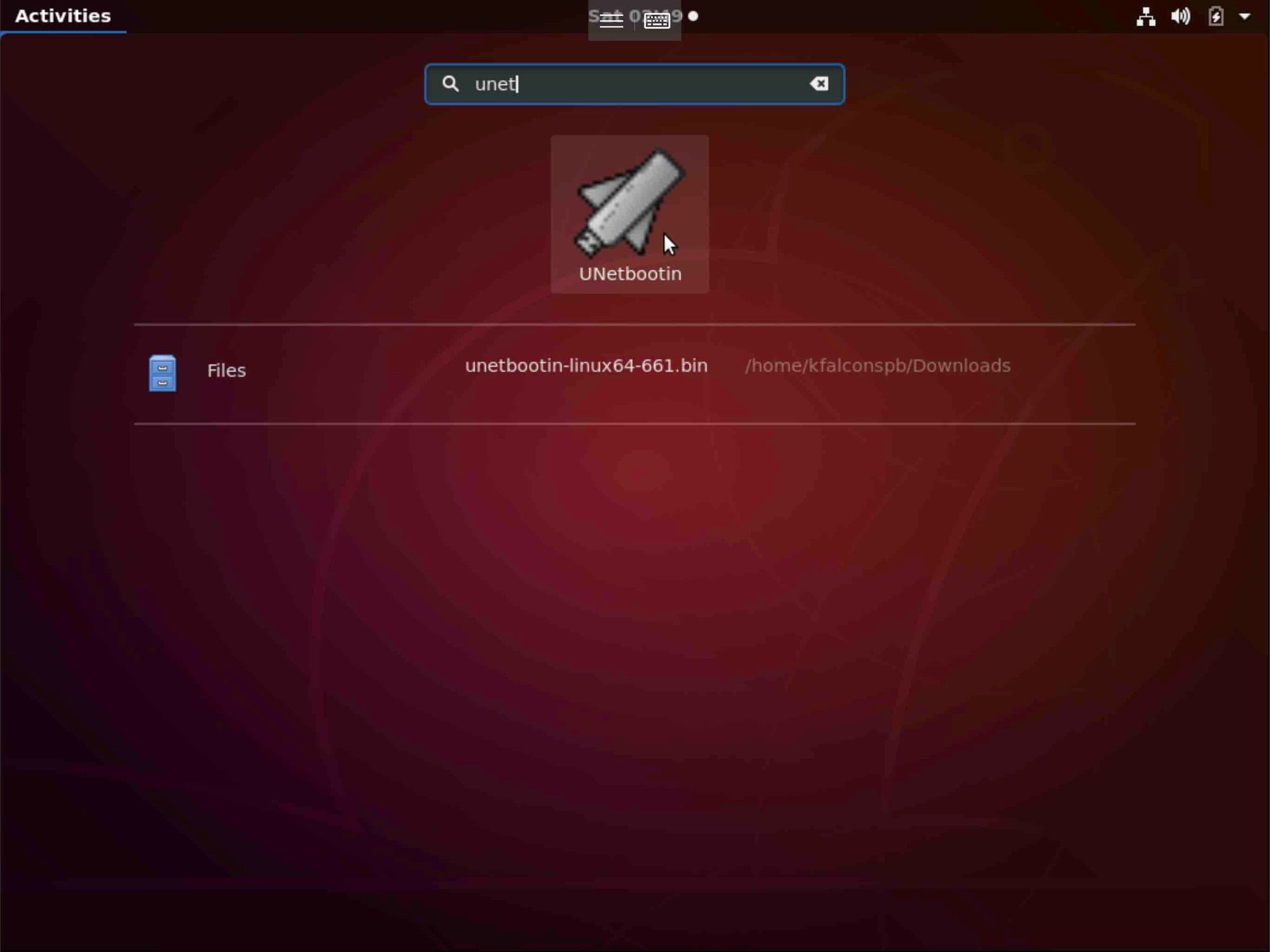 UNetbootin gives the option to select, and download a distribution/version, or an ISO can be chosen.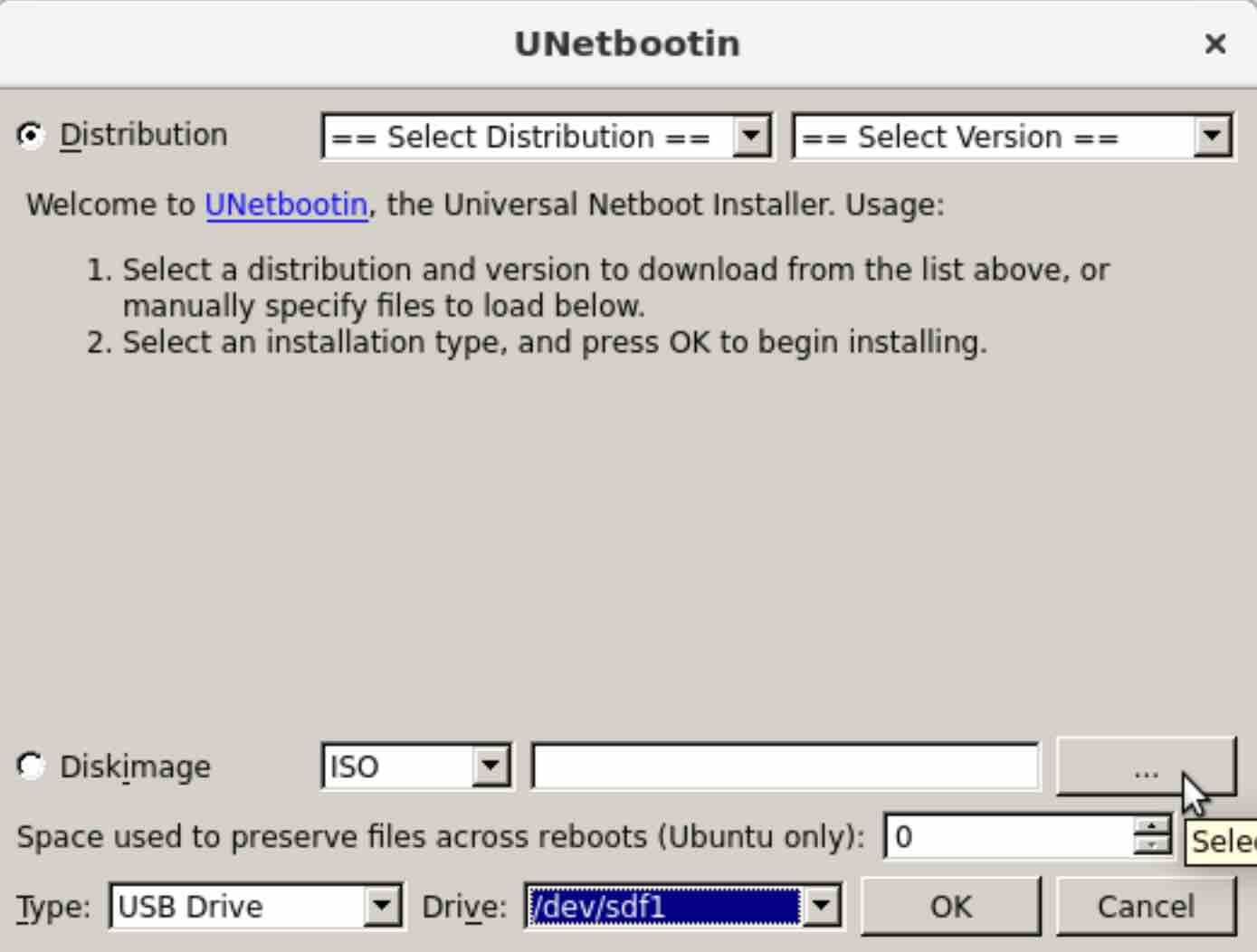 Select Diskimage, navigate to, and select the VMware ESXi downloaded from earlier. Click OK to begin.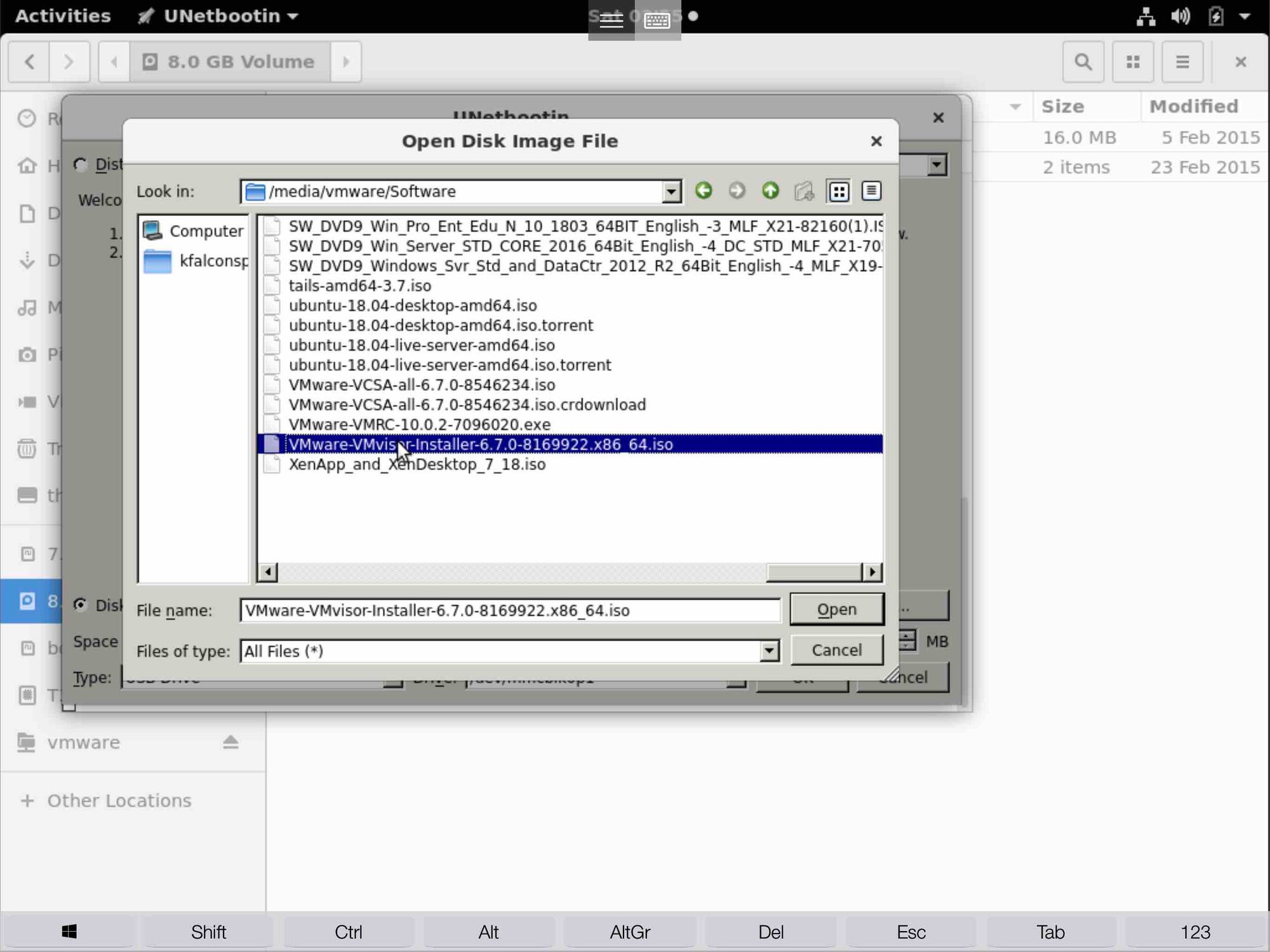 Extracting files to be written to USB, and Installing bootloader.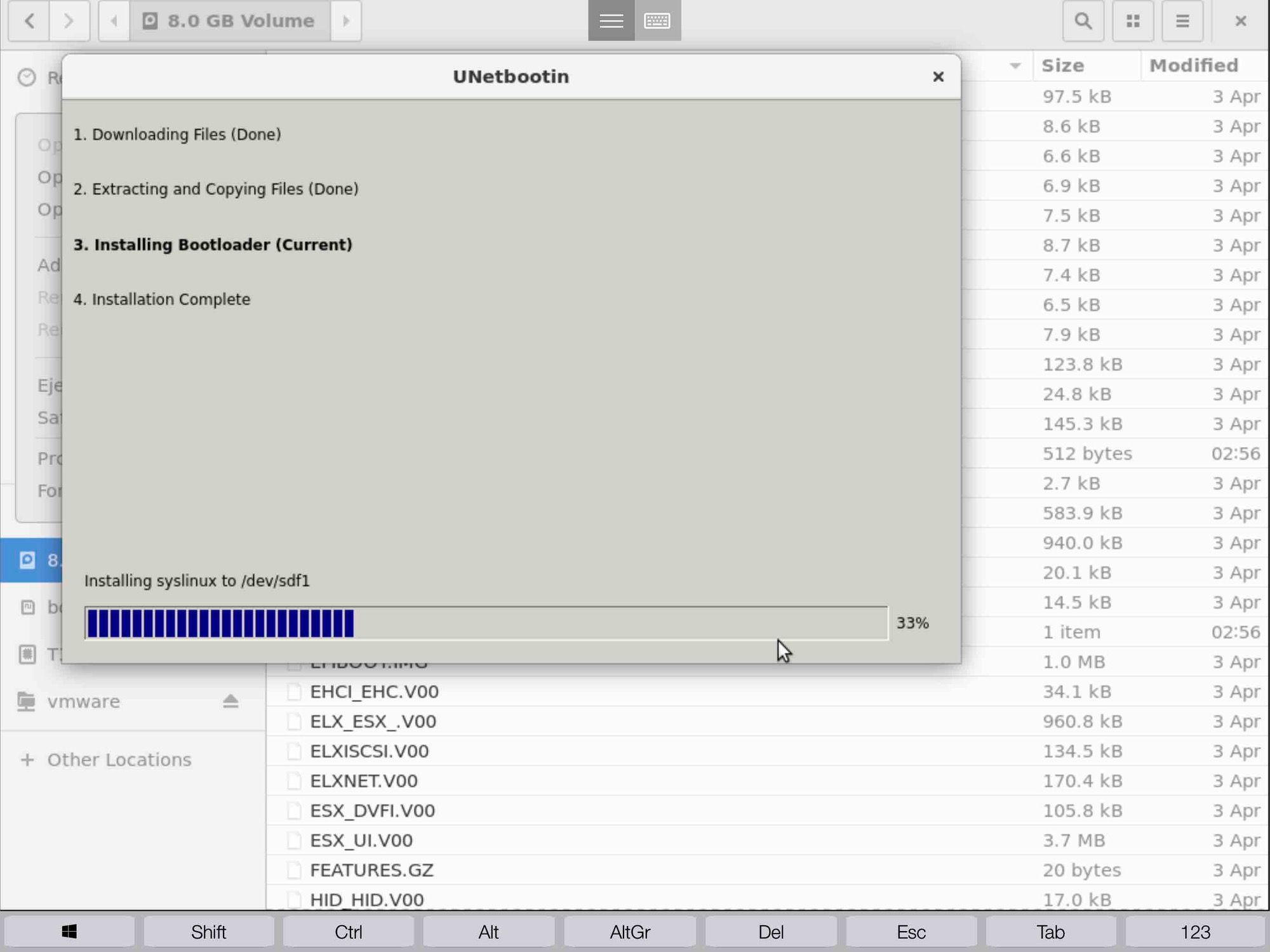 Click Exit, when the installation is complete.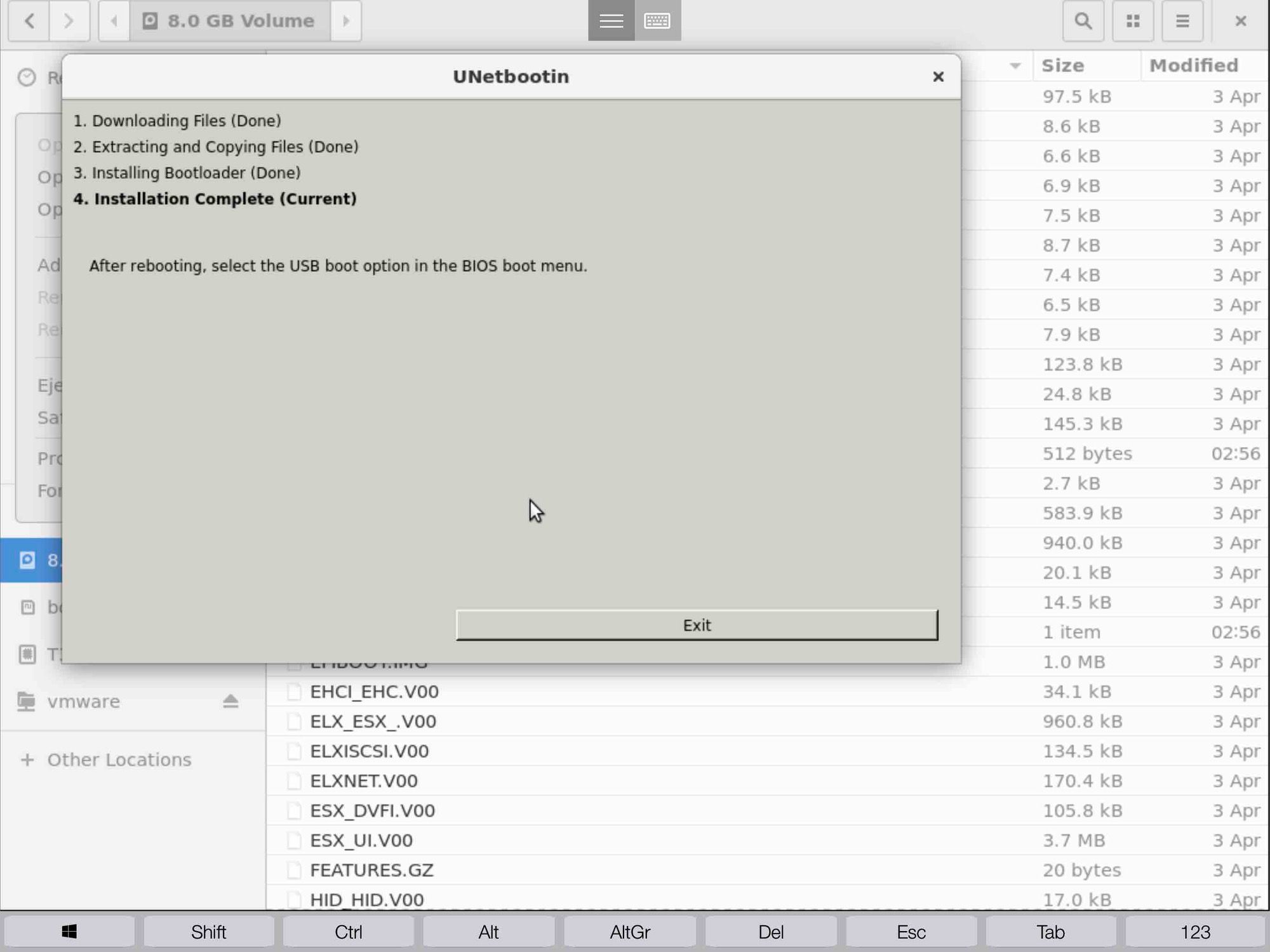 Viewing the USB in a file manager, the VMware install files can be seen.