I love my Synology NAS (1815+), for some configurations or changes, it's easier to use the command line. It's familiar, based on Linux, though not all commands are available.
This was the case with passwd, the dreaded, Command not Found. Not the first time I've run into this, and had to look it up, so I've decided to document it so it's easier for me to remember (lookup) in my Tech notes.
Passwd Command not Found
Though based on Linux, not all commands are available. Such as the passwd command to change a password. Not all is lost, there is a synology equivilent command, synouser.
The command needs to be run with elevated permisions. Type sudo synouser at the command line and press enter to view the commands options. Also remember to escape any special charaters, or you may end up having a very bad day.
sudo synouser
sudo synouser --setpw kfalconspb ThisPasswordHas\!\!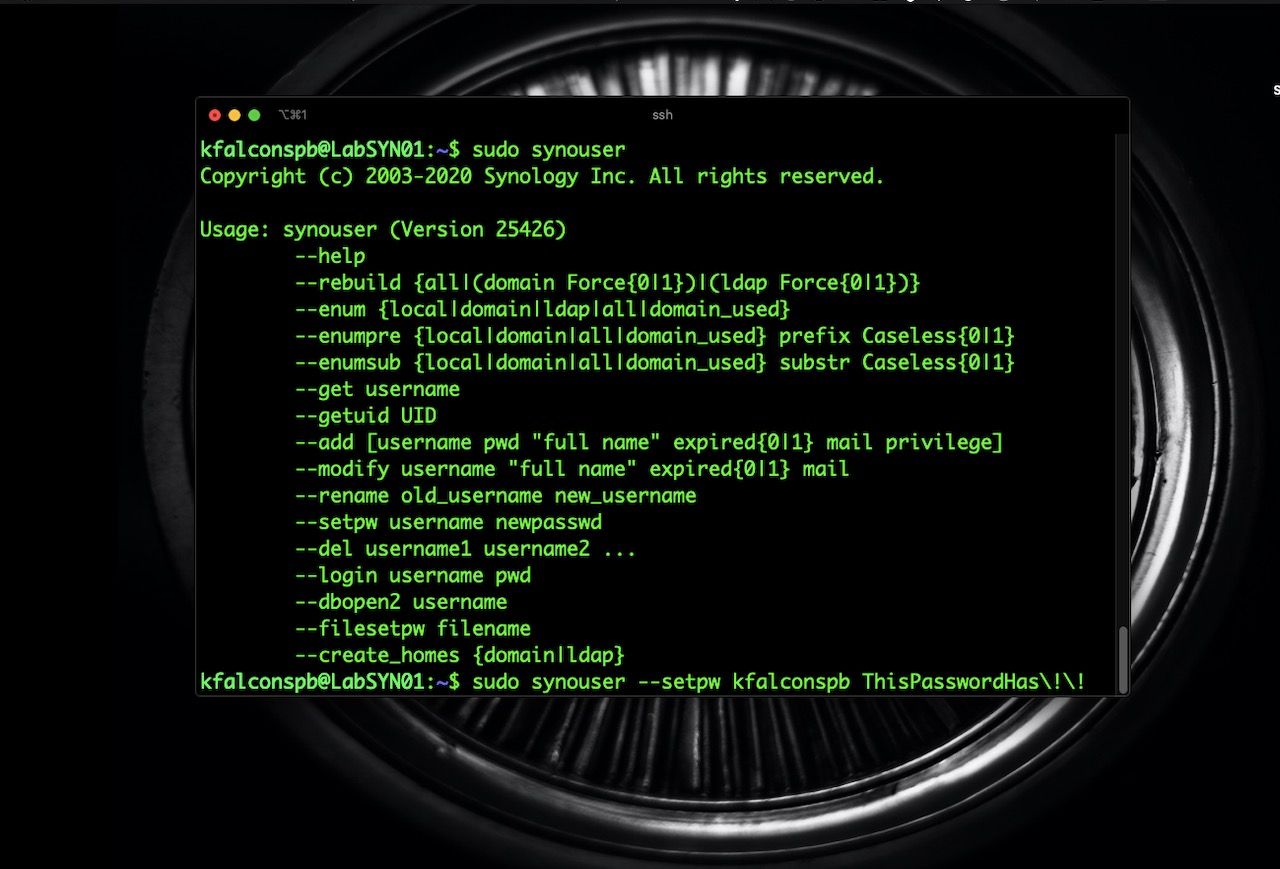 The below is a screenshot and link[3] to an older pdf from Synology that give additional details.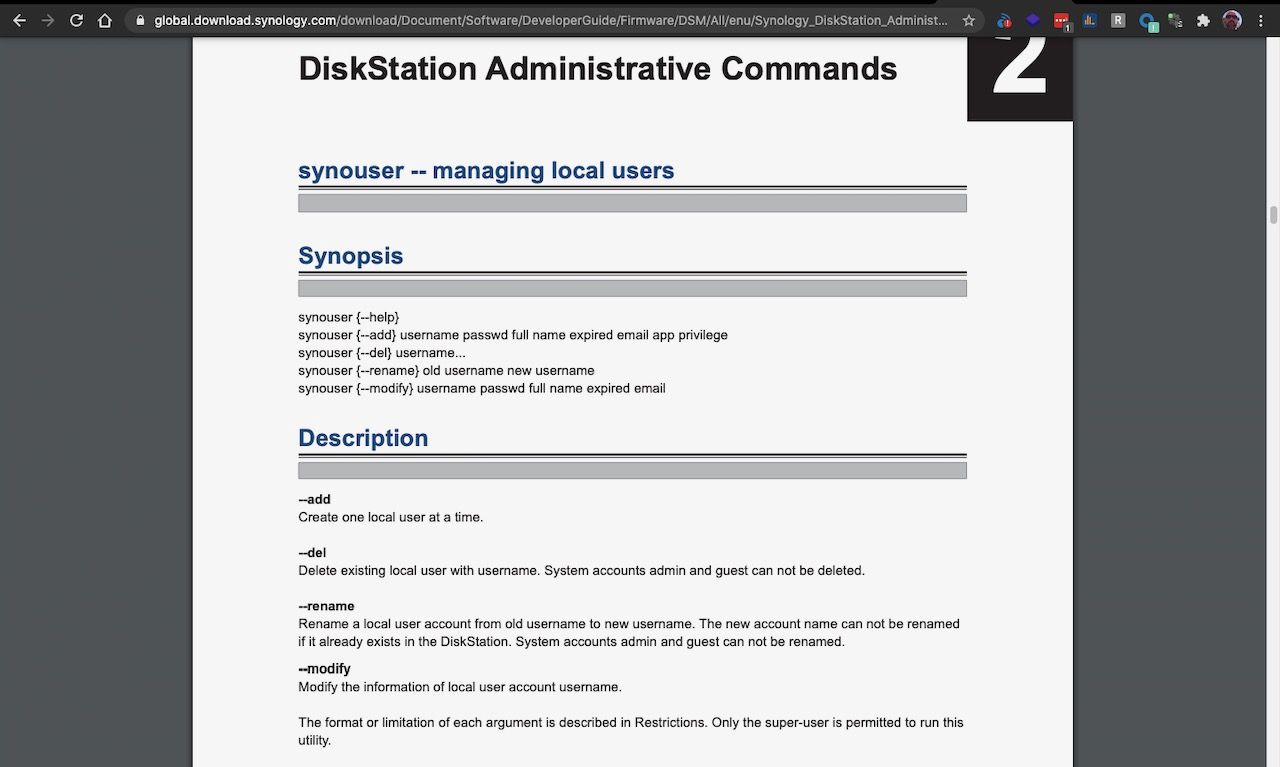 Resources: