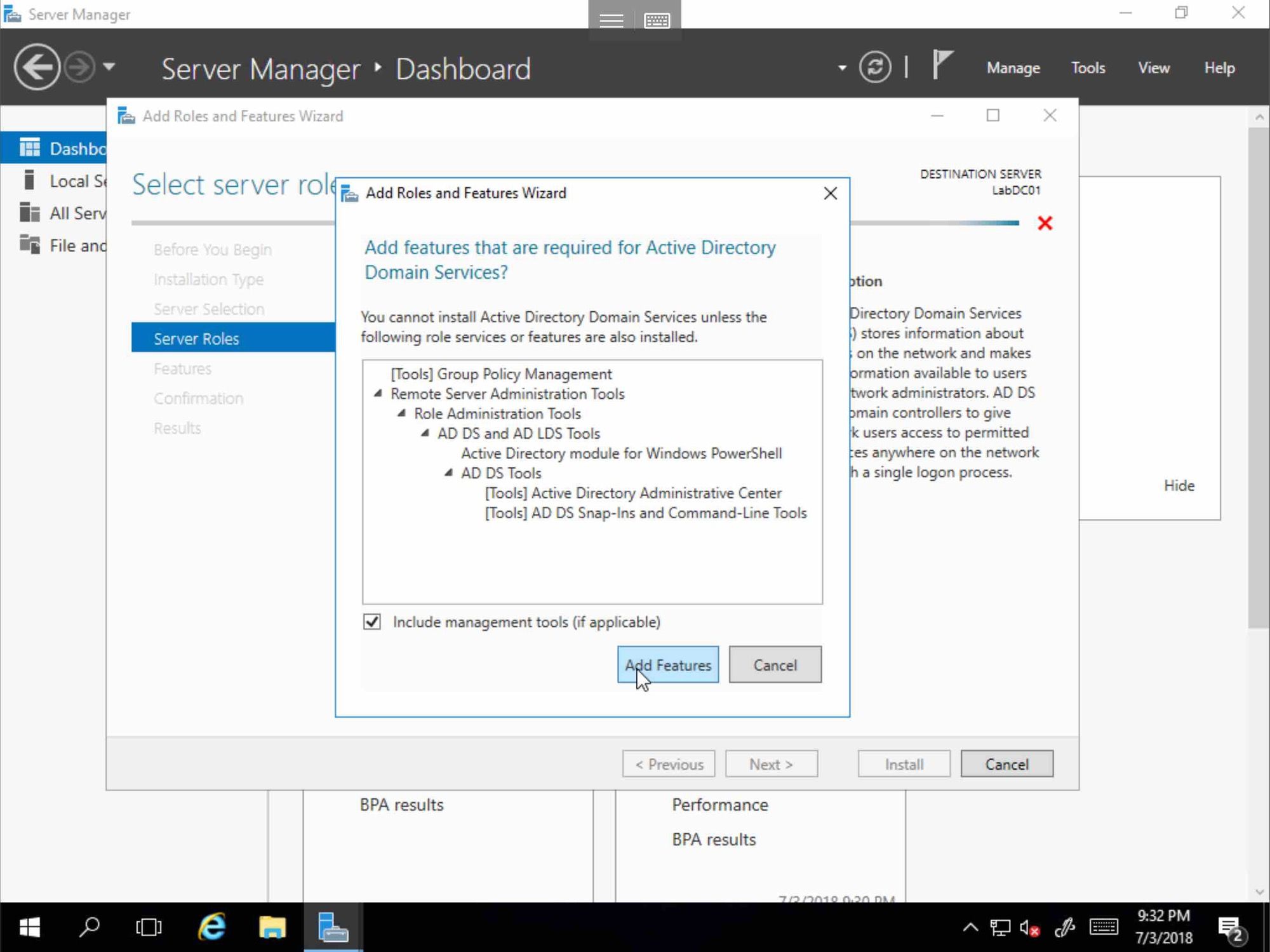 Keys to the Kingdom
Time to install the Active Directory Domain Controllers, centralized user management, Group Policy, Single Sign On (SSO), deploy applications, among other fun. Active Directory is the foundation of any enterprise Microsoft environment, there will be many things to explore in the upcoming labs.
Create the First
DC
Open a connection with the VMware Host, or vCenter, and Select Create VM.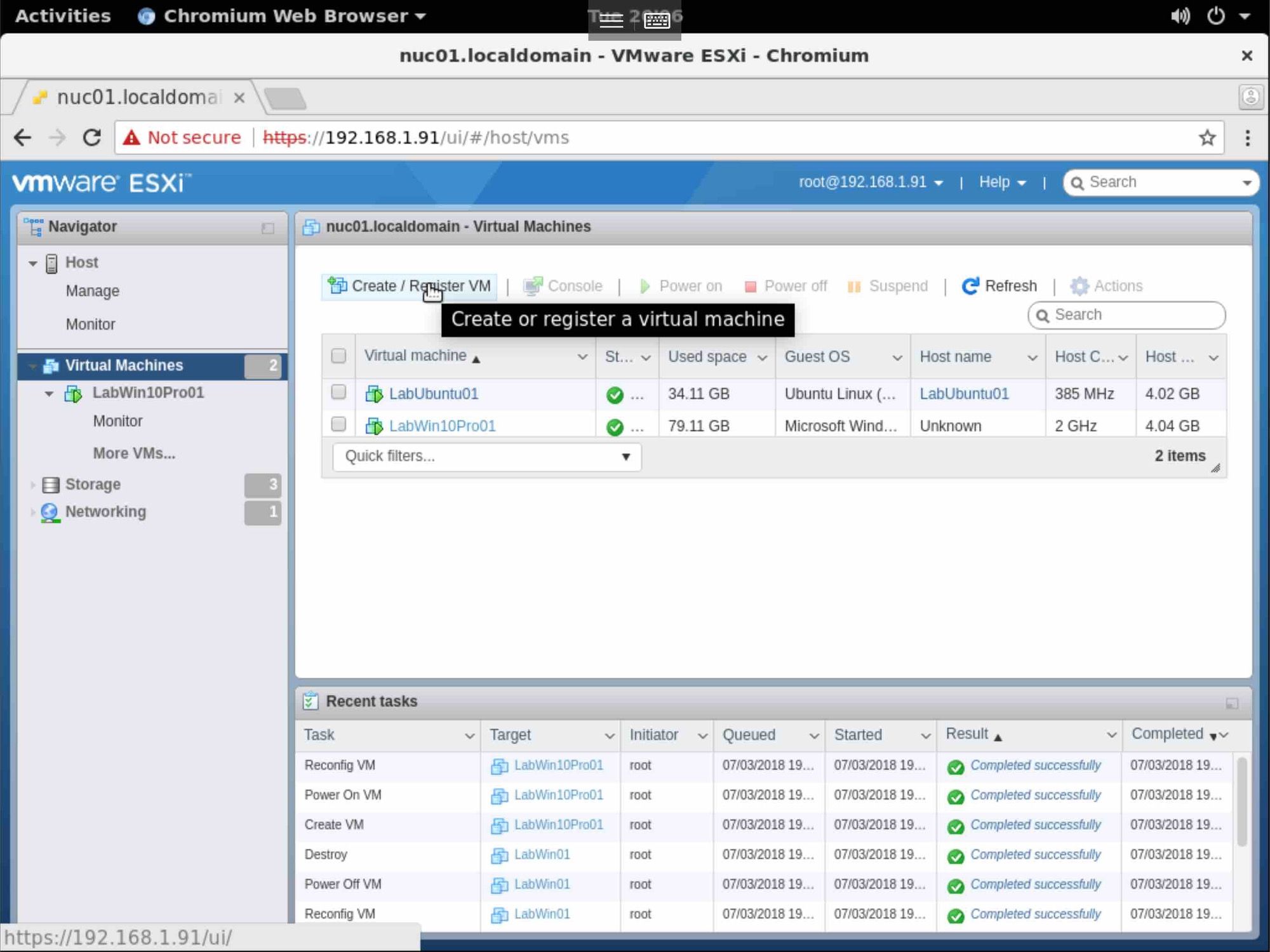 Assign the VM a name, select the compatibility, Guest OS family, Guest version, and click next.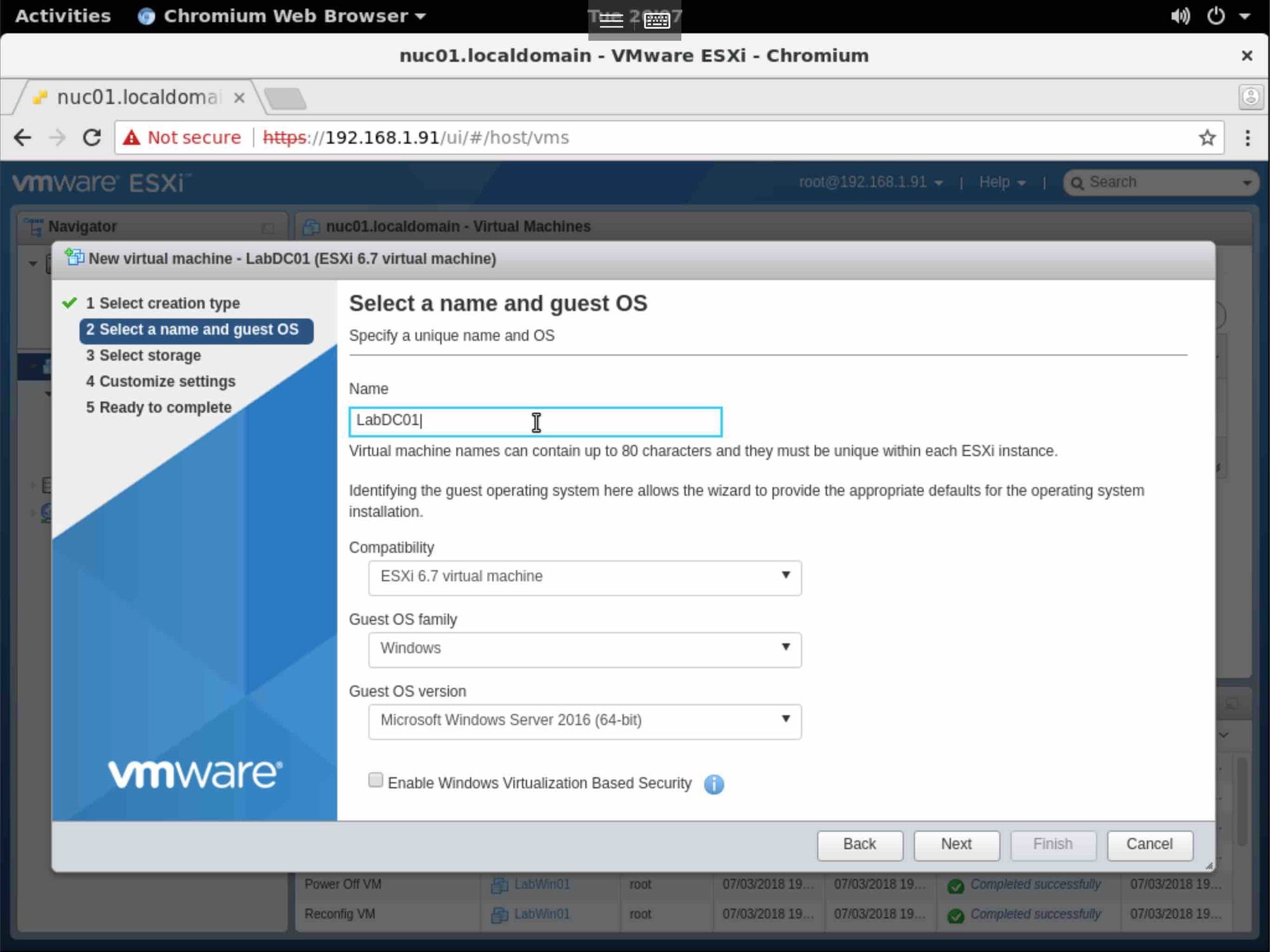 Choose the datastore, to store the virtual machine files.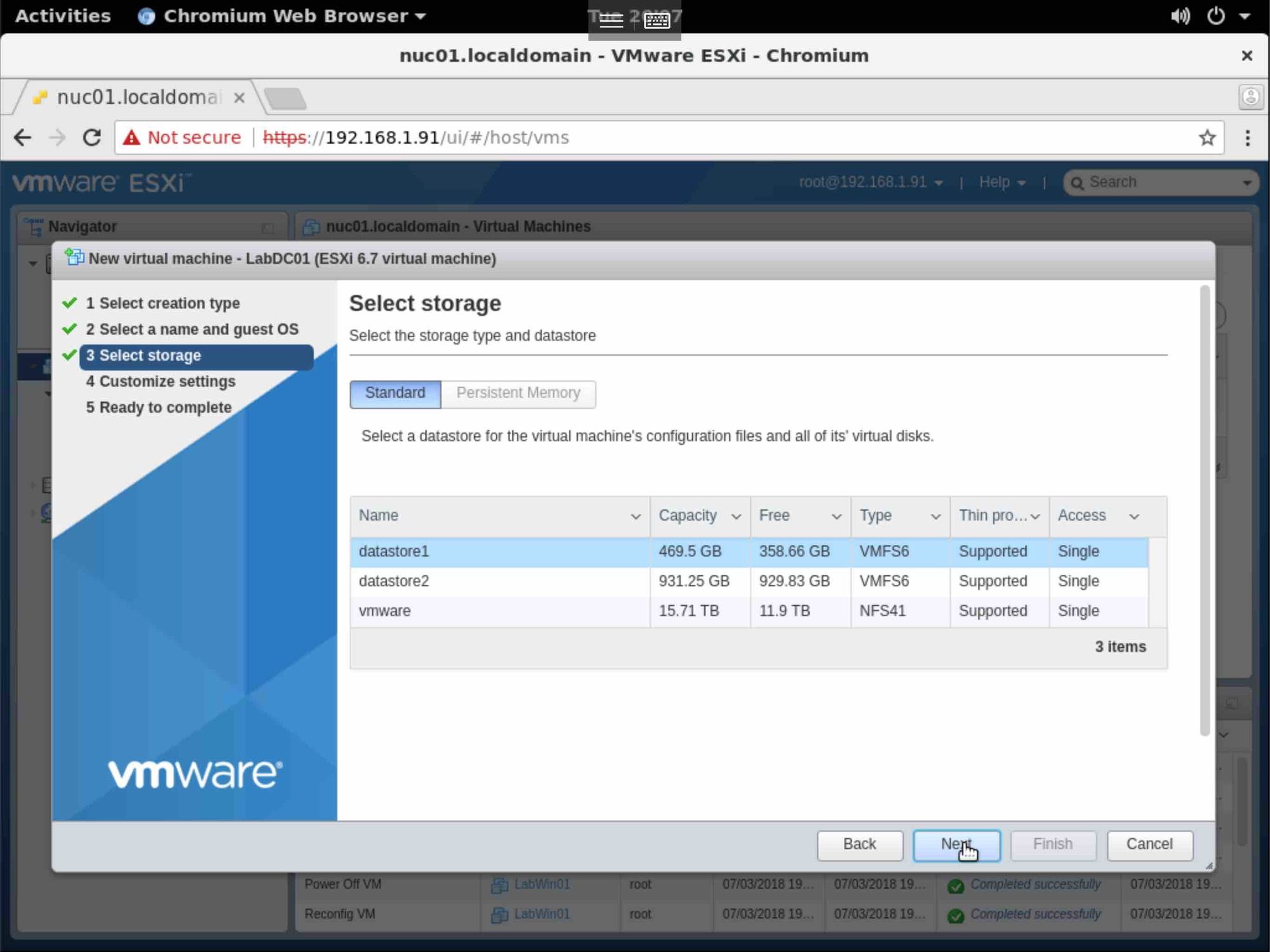 Customize the VM settings as desired. Change the network card to VMX3NET for better performance, and change the CD/DVD to the location of the Microsoft 2016 installation ISO.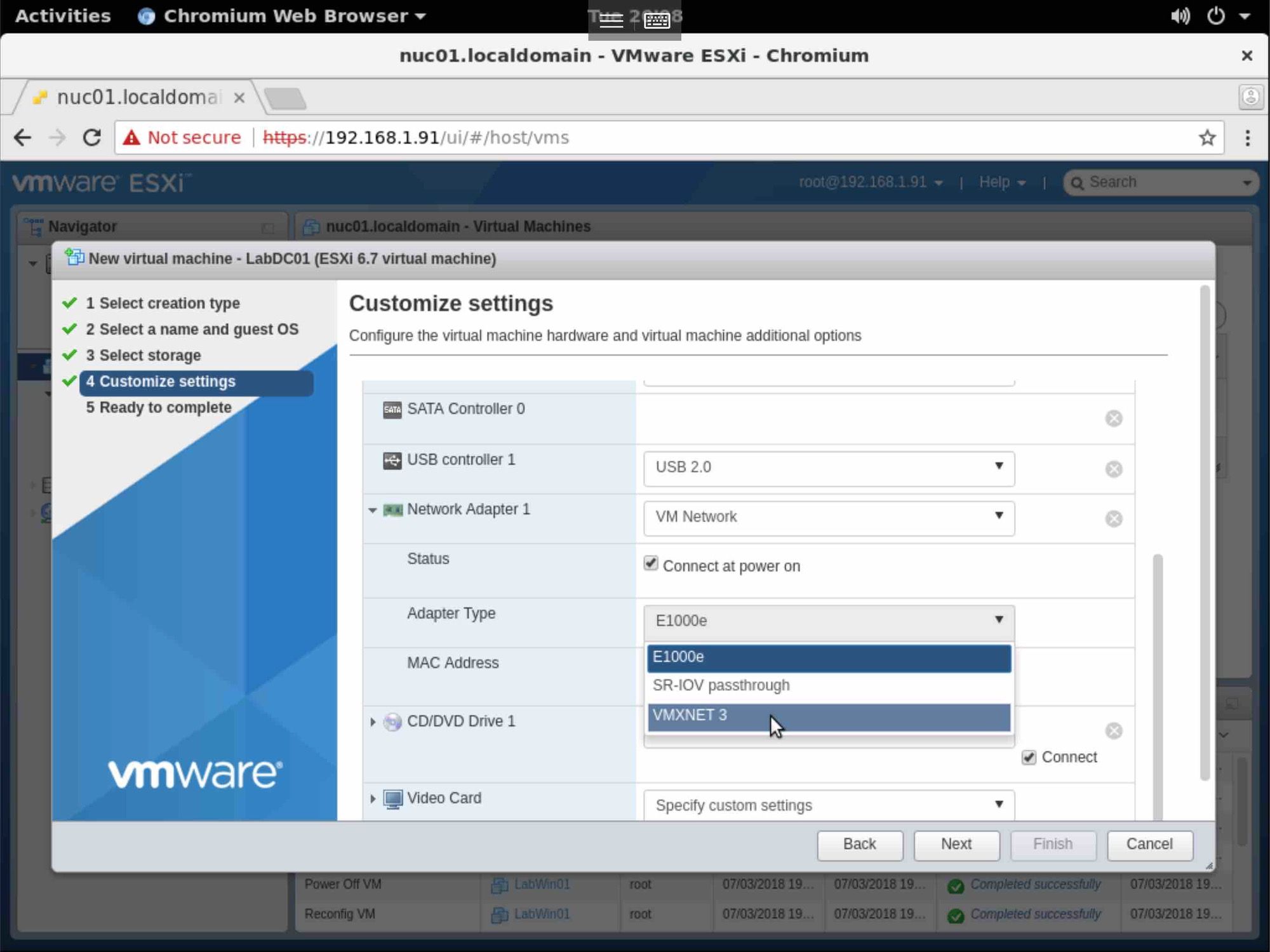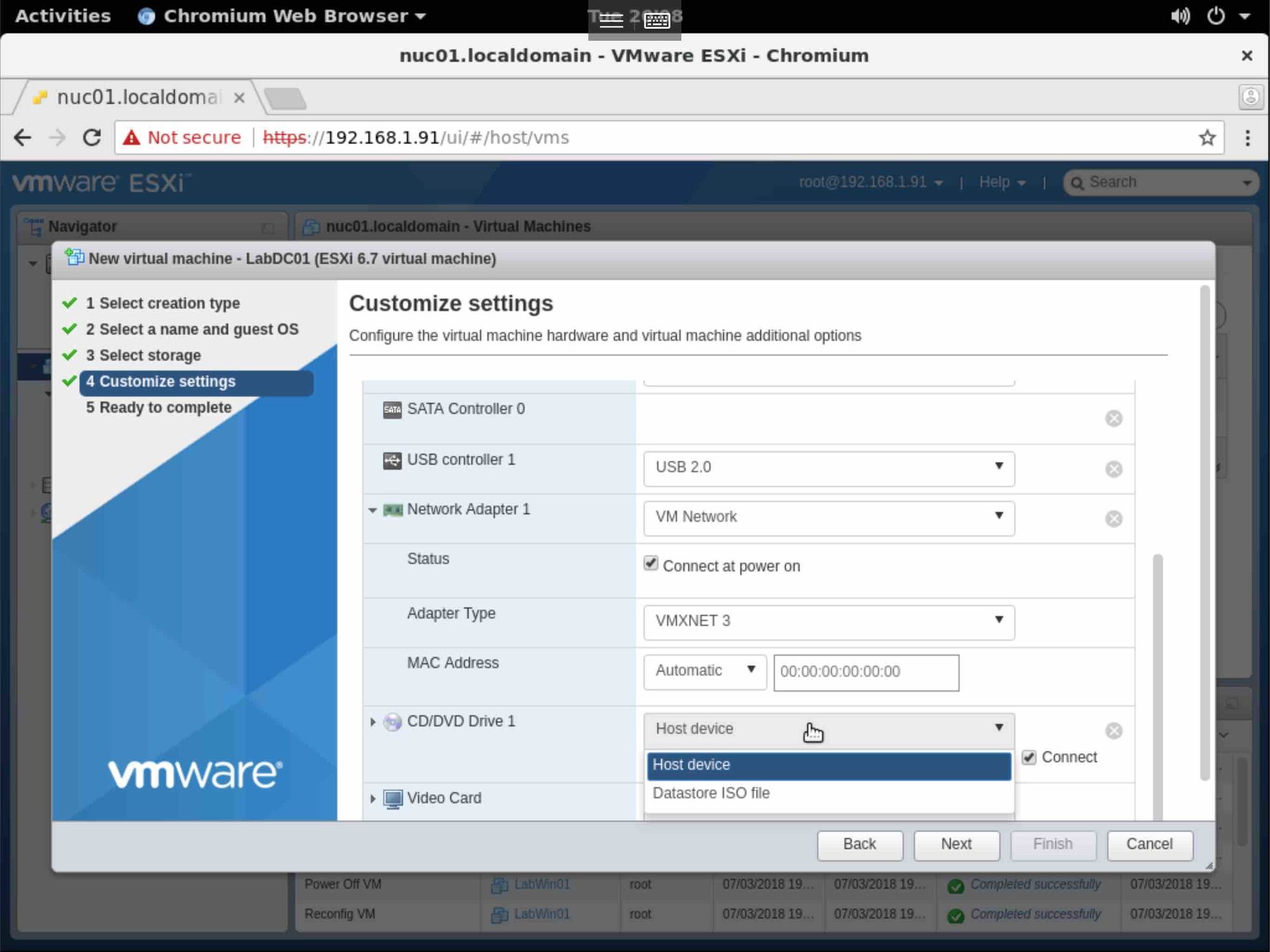 Click Finish, to Create the VM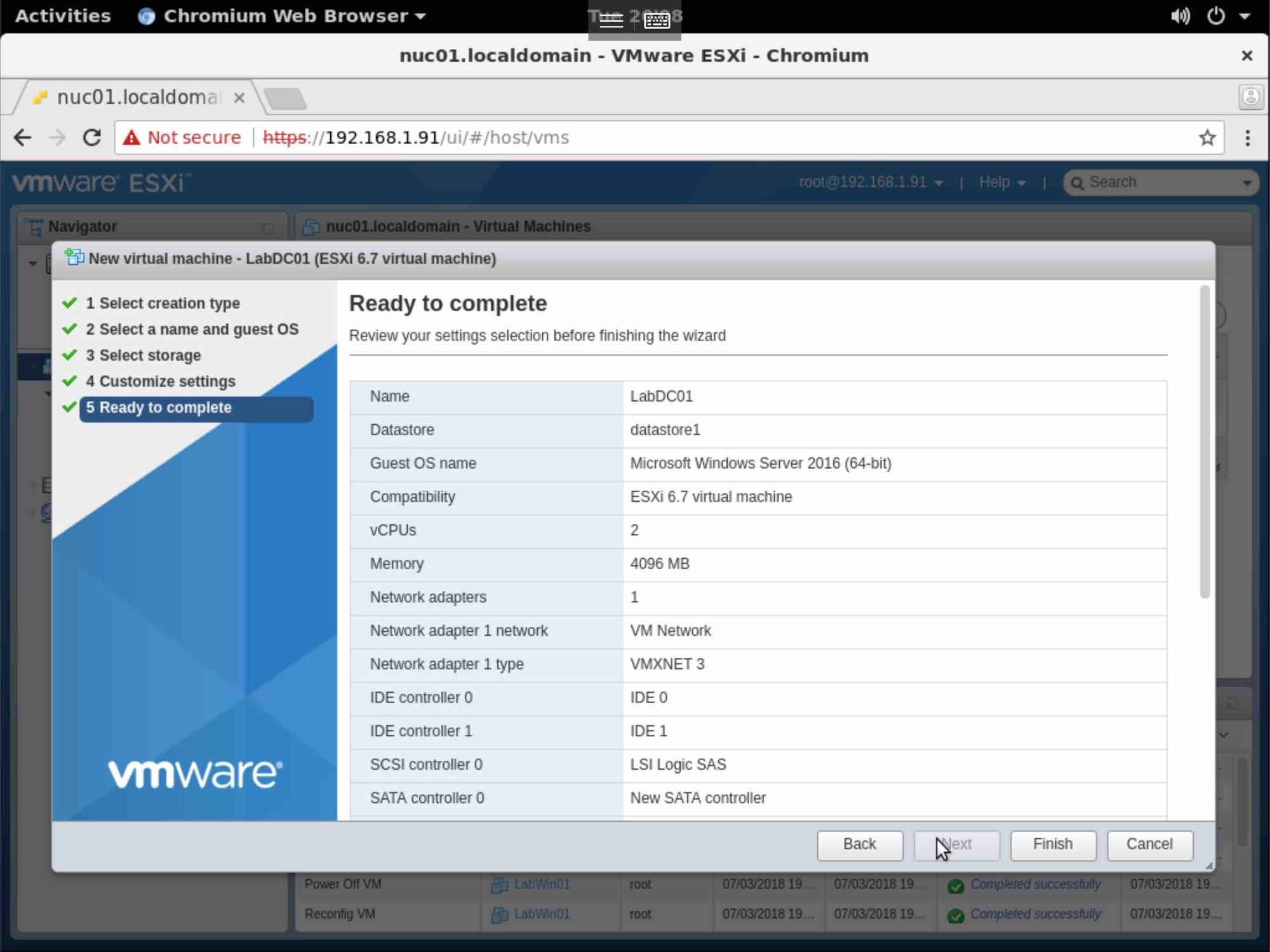 Power On the VM, and click on the remote window, to open a remote console session tab.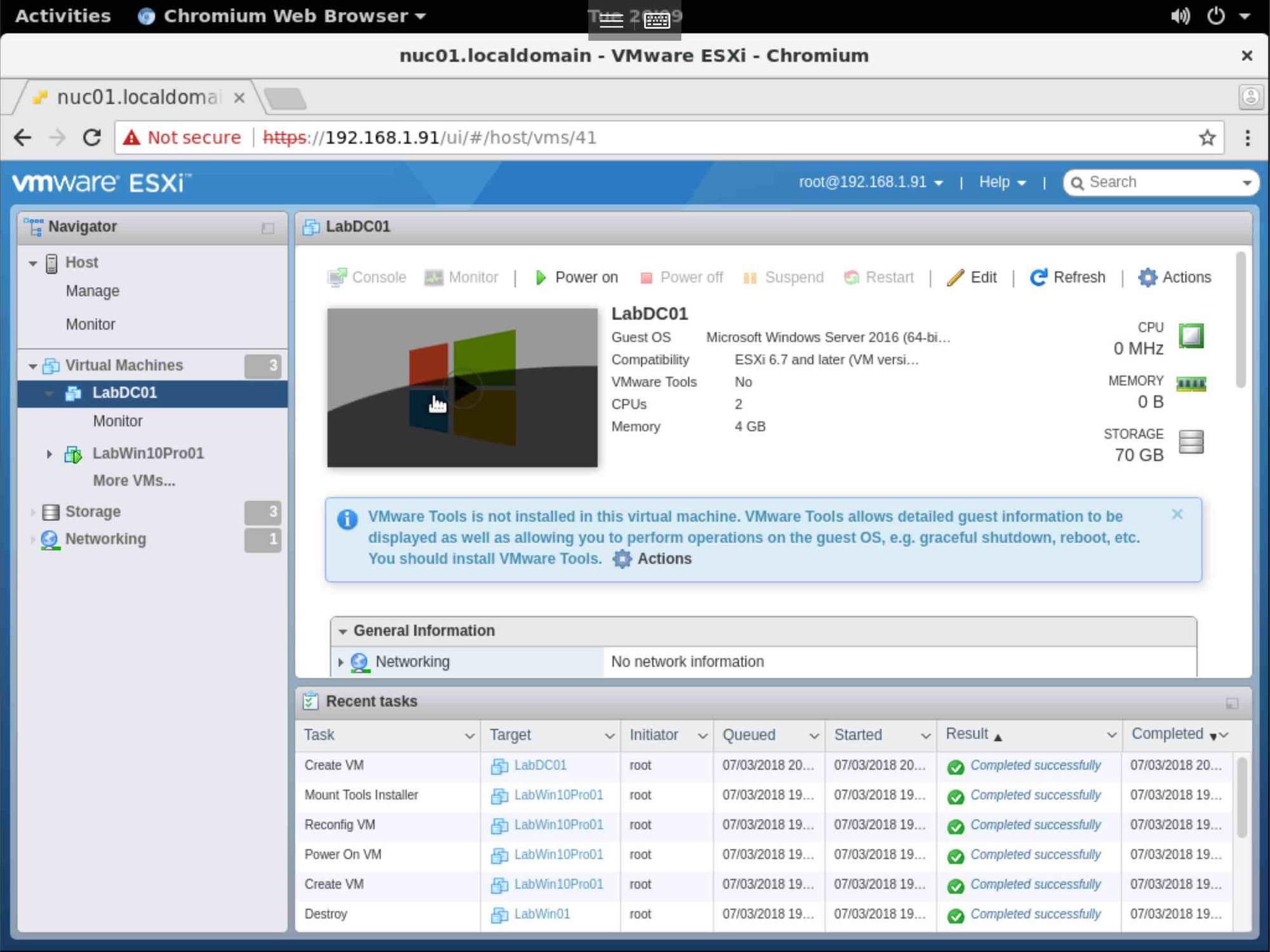 Windows Install
You should see the VM boot off the Windows 2016 Install ISO. Press any key to boot from the CD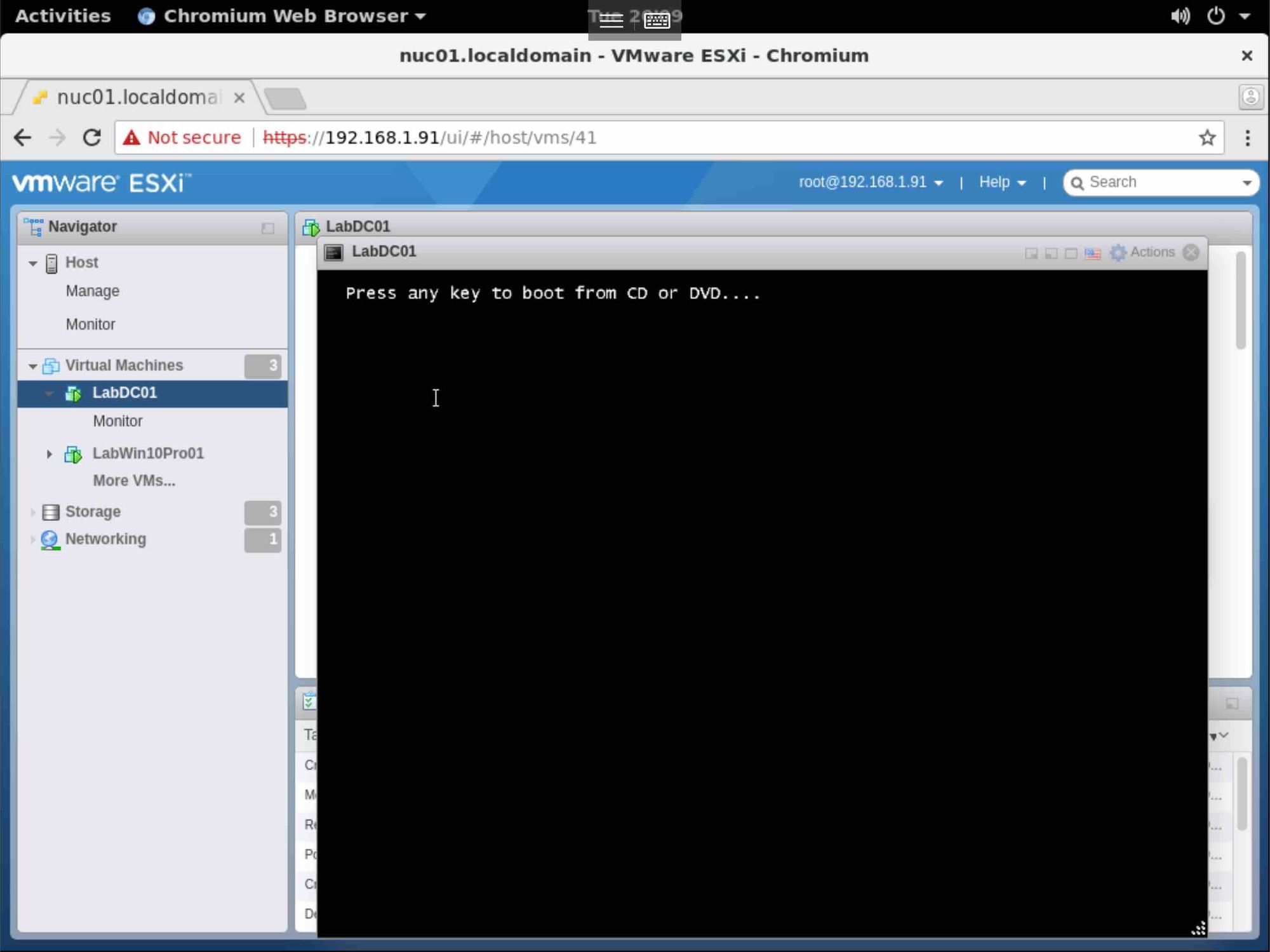 Select Language, Time/Currency format, Keyboard Layout, Click Next.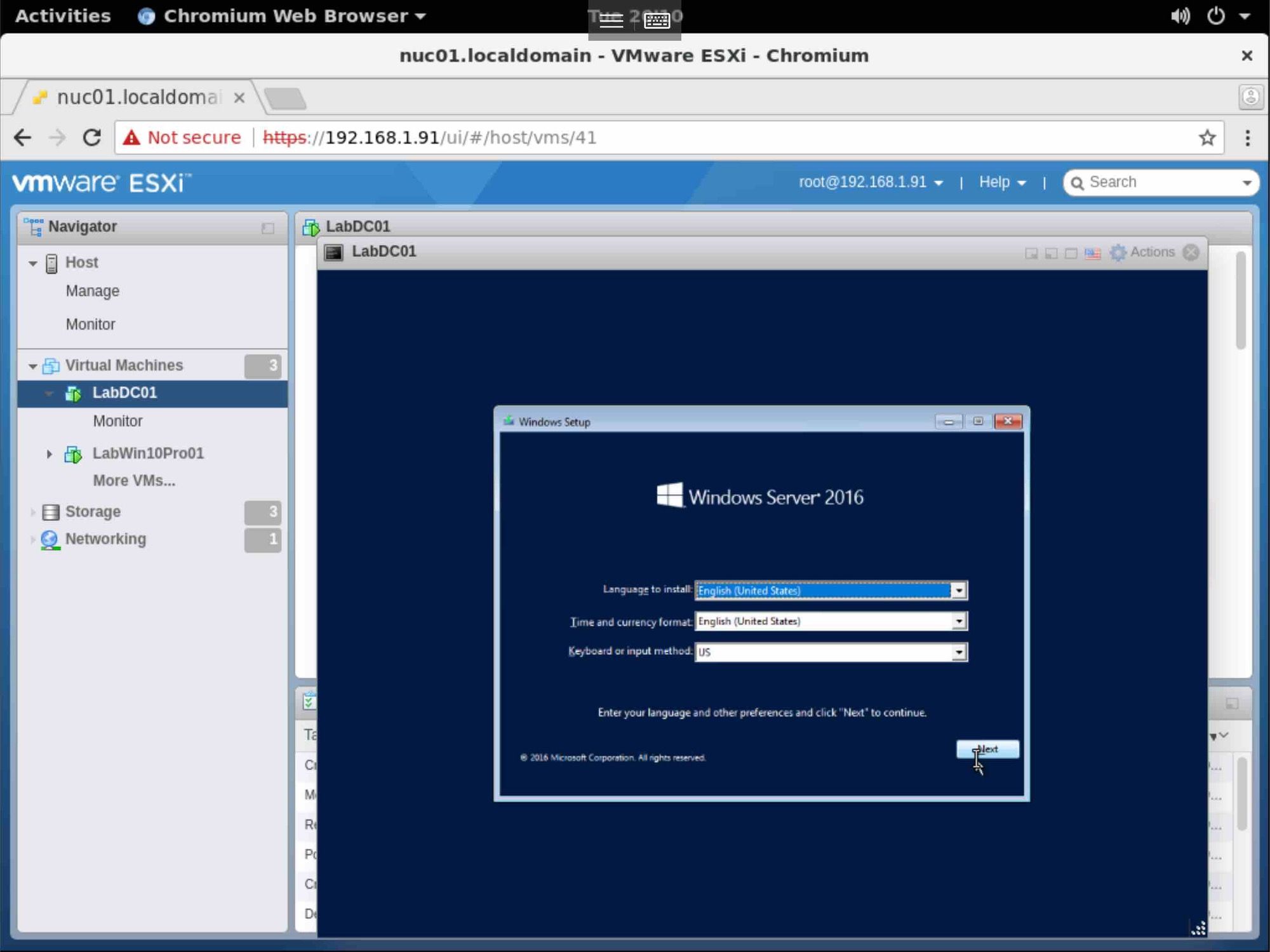 Click Install Now.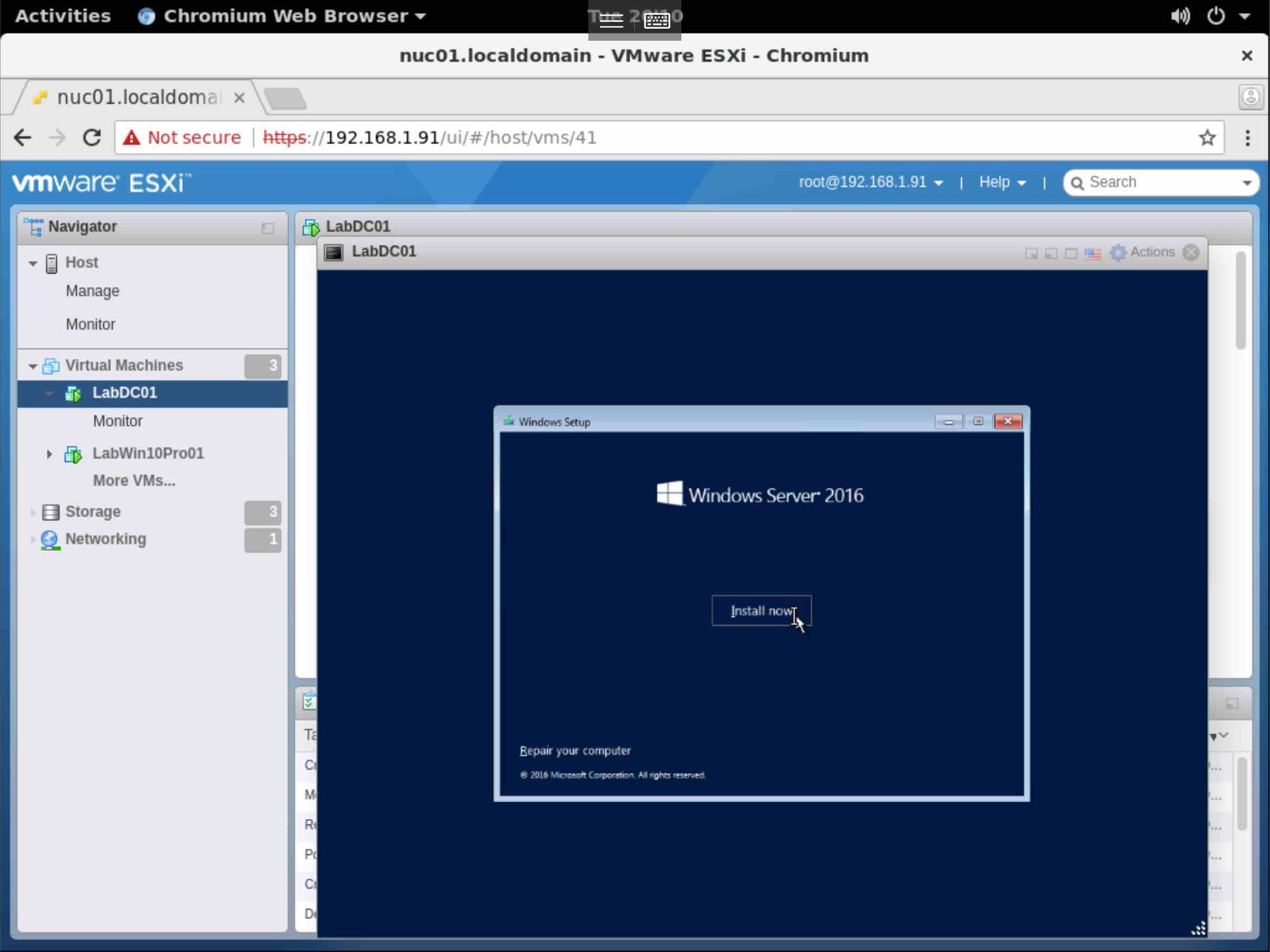 Select the edition of 2016 Server to install, Standard or Datacenter. Choose Desktop Experience for a GUI desktop, else it's Server Core.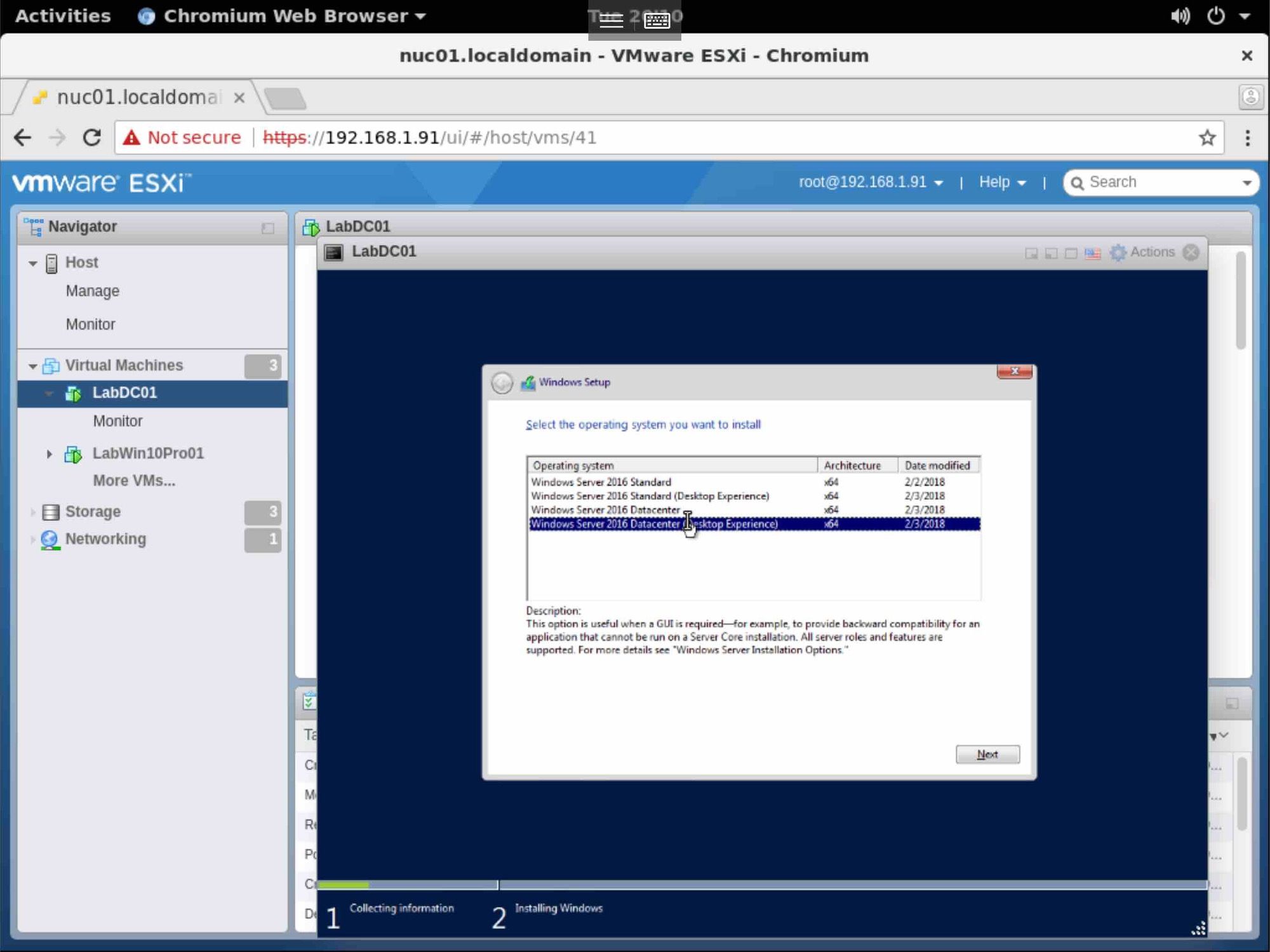 Accept the Terms of Service, and click Next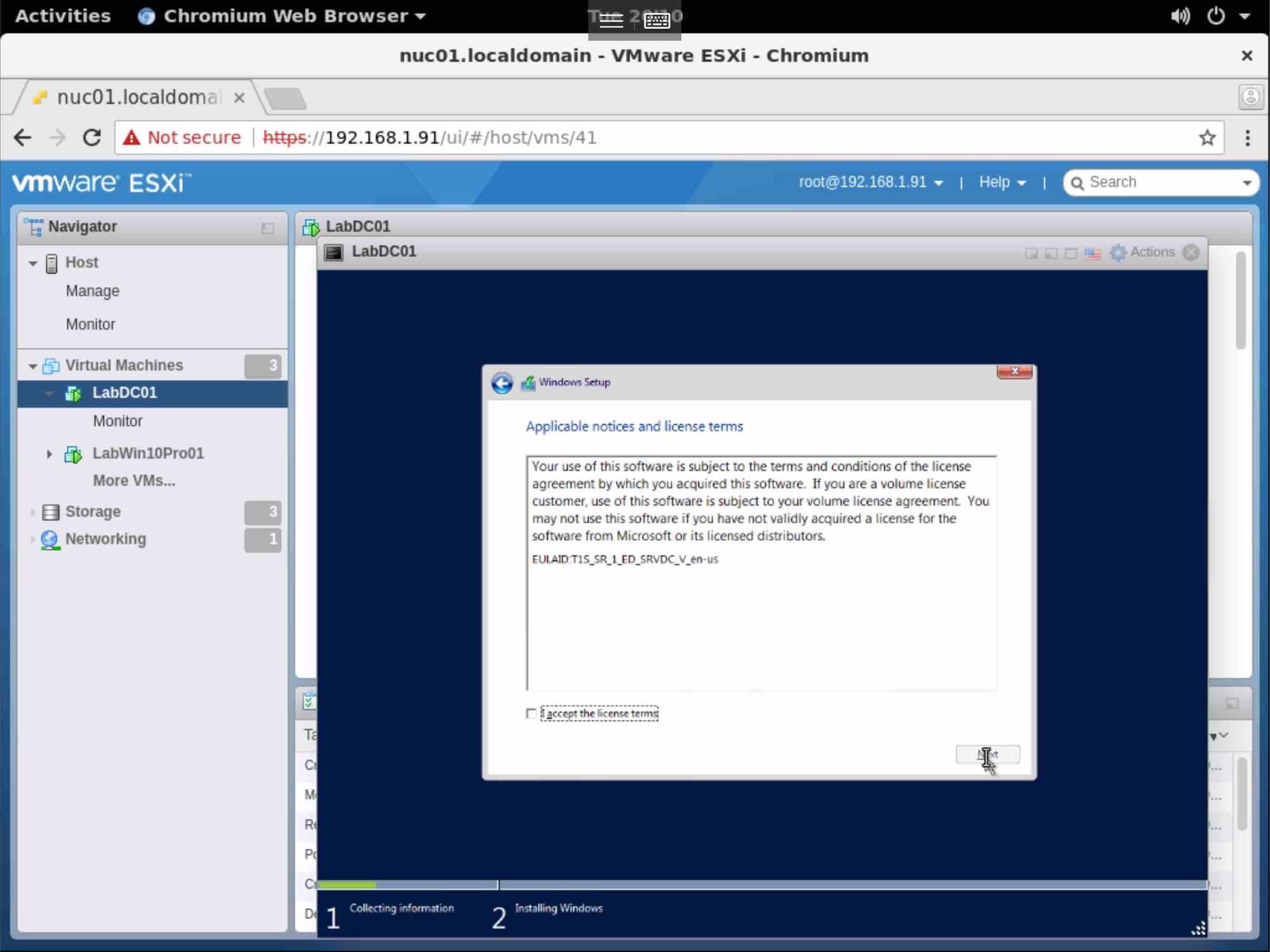 Choose which disk to install Windows.
Installing
Set the Administrator password, and verify.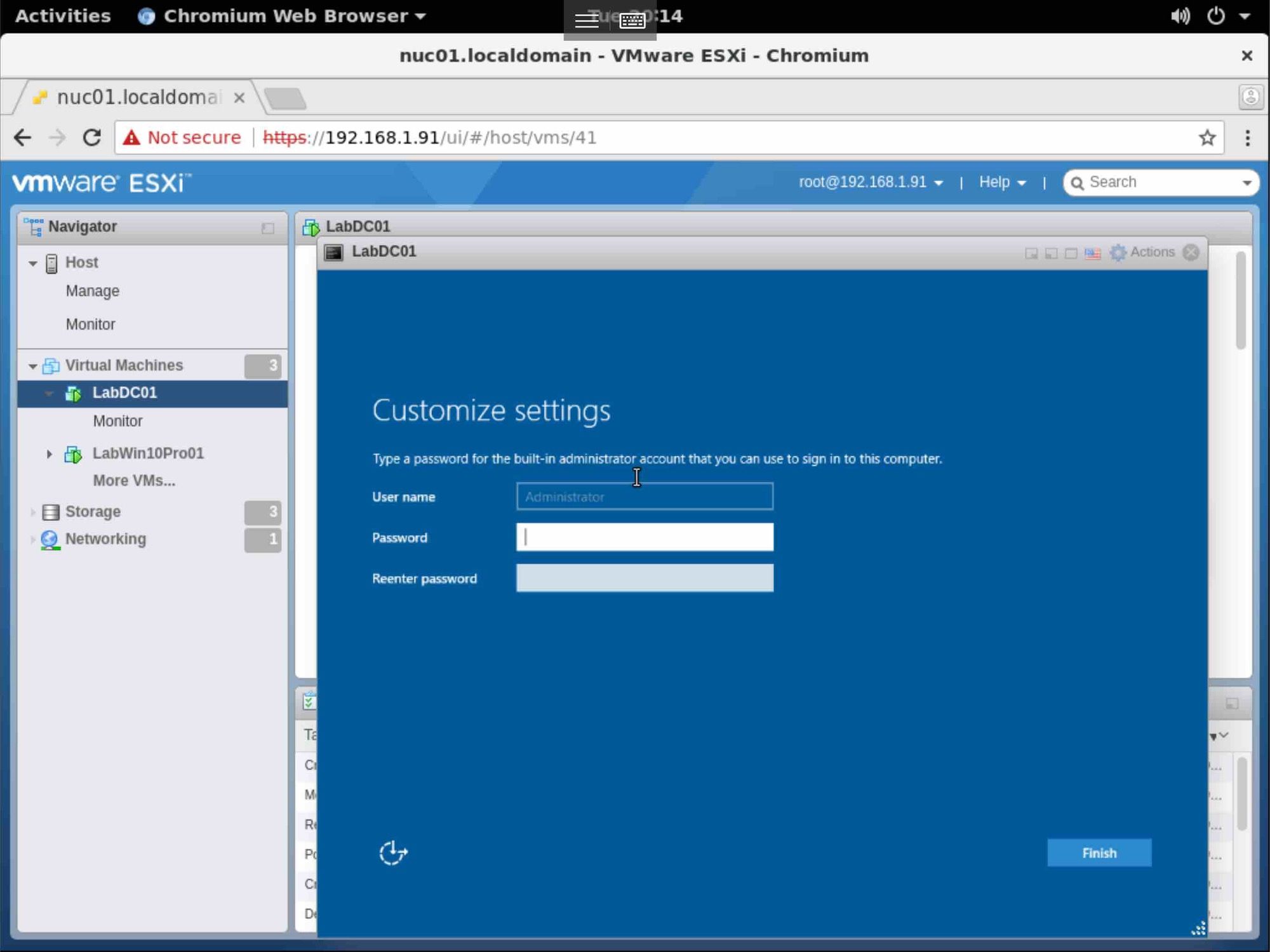 The first thing needed, is to install the VMware Tools, which will optimize the performance, and interaction with the Guest OS.
In the VM Actions, select Guest, then Install VMware Tools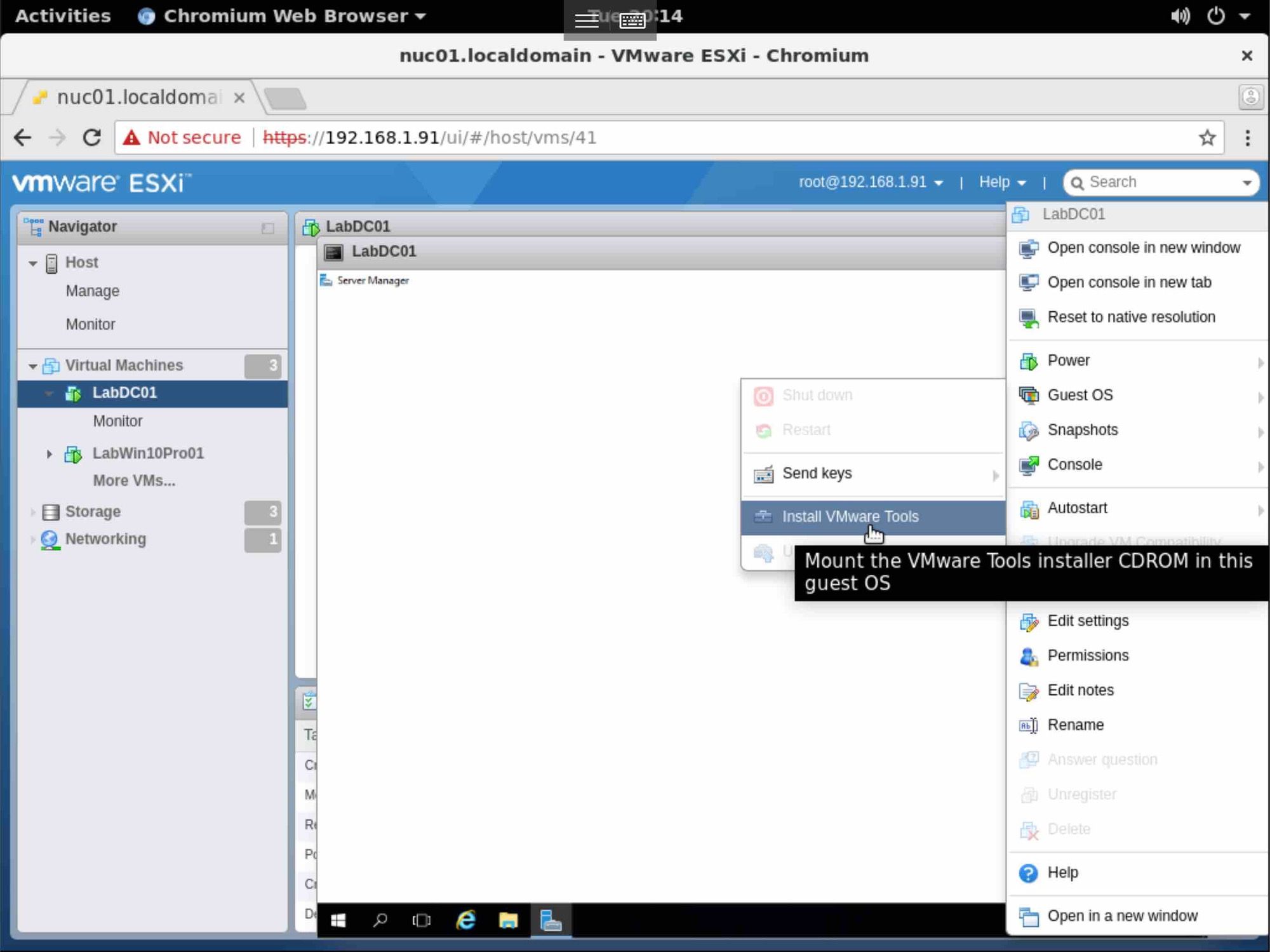 Once the disk is mounted on the Guest VM, run the install.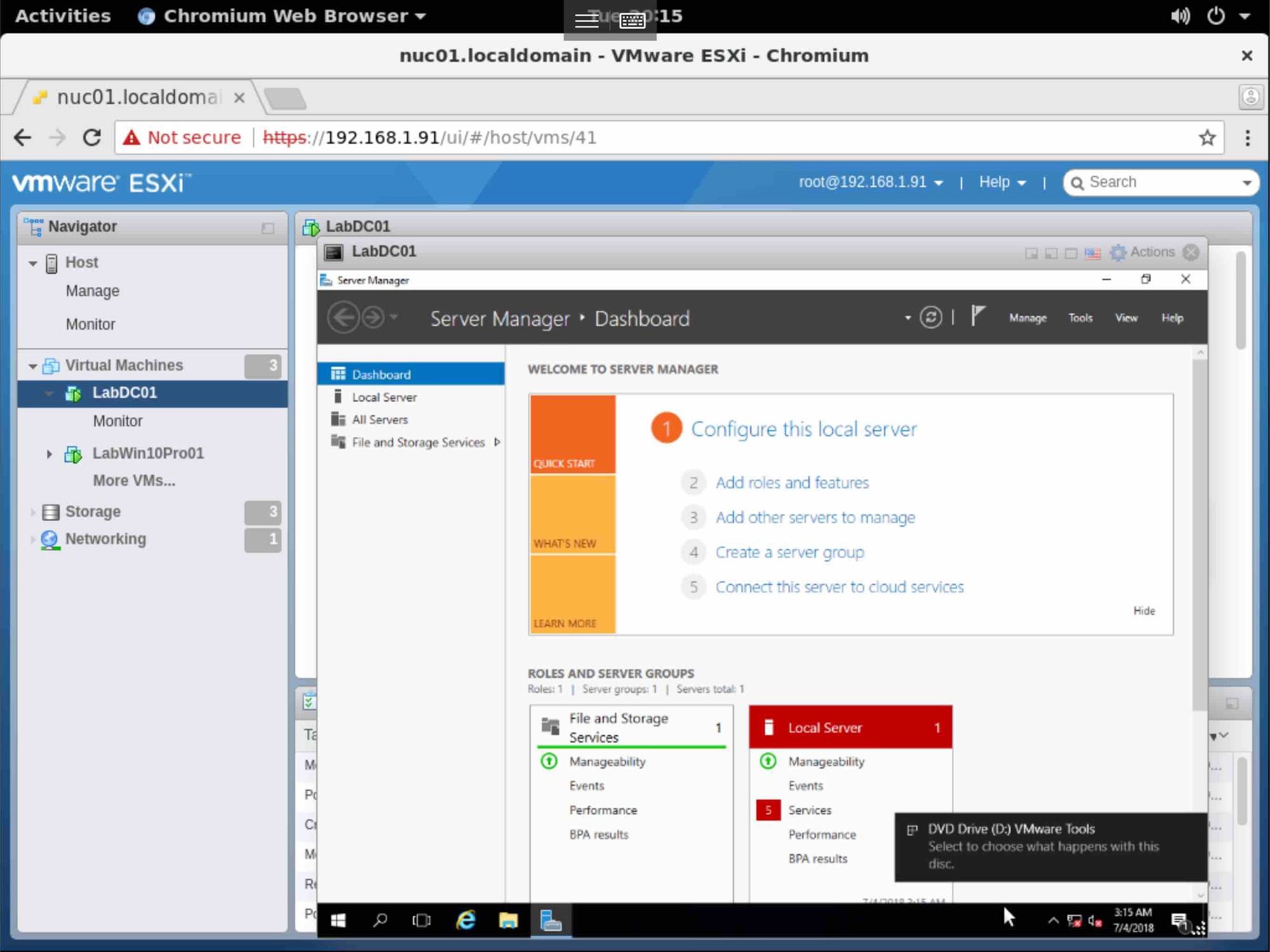 Click Next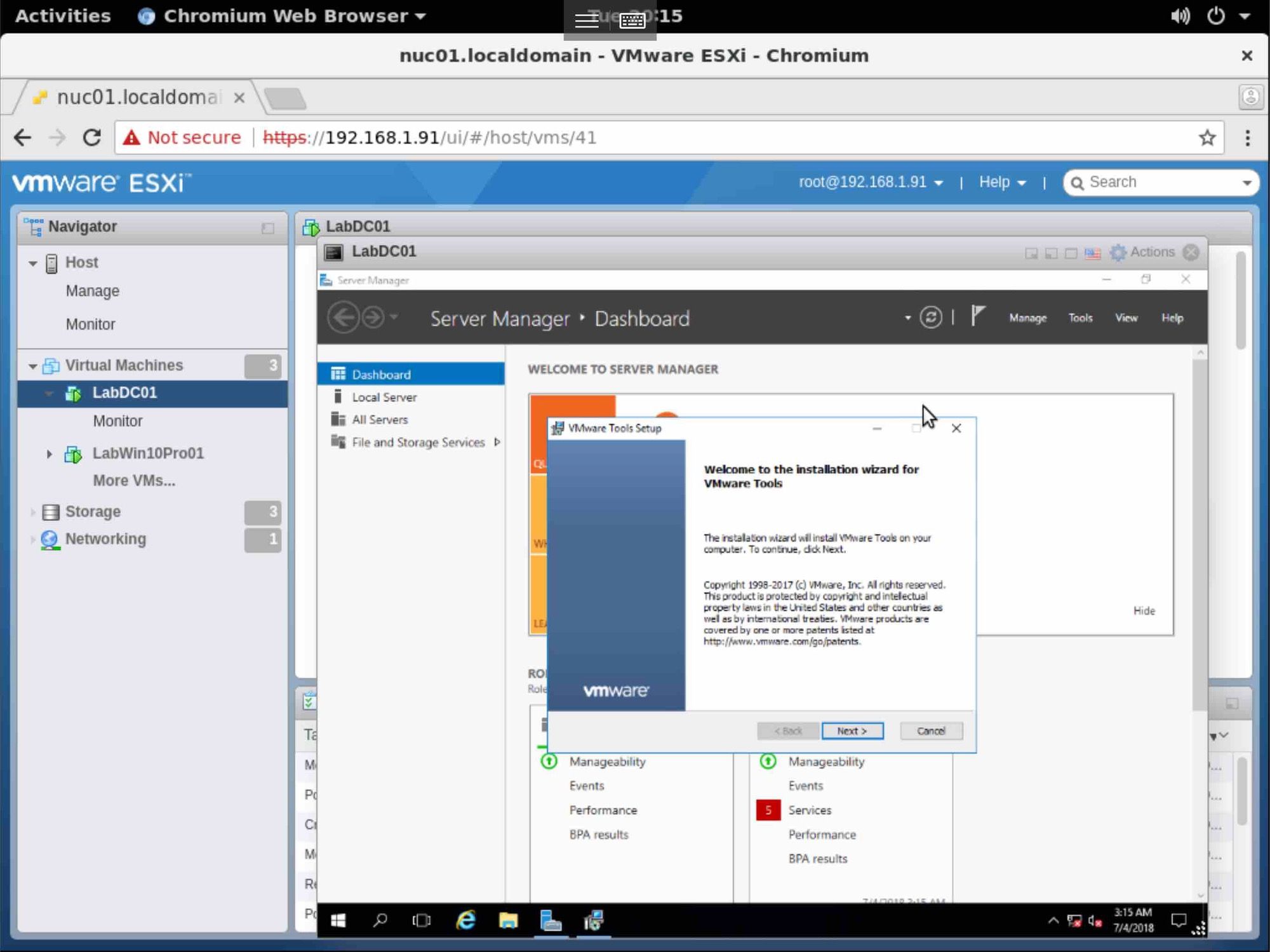 Select the type of setup to be installed. I've chosen the default of typical. Click Next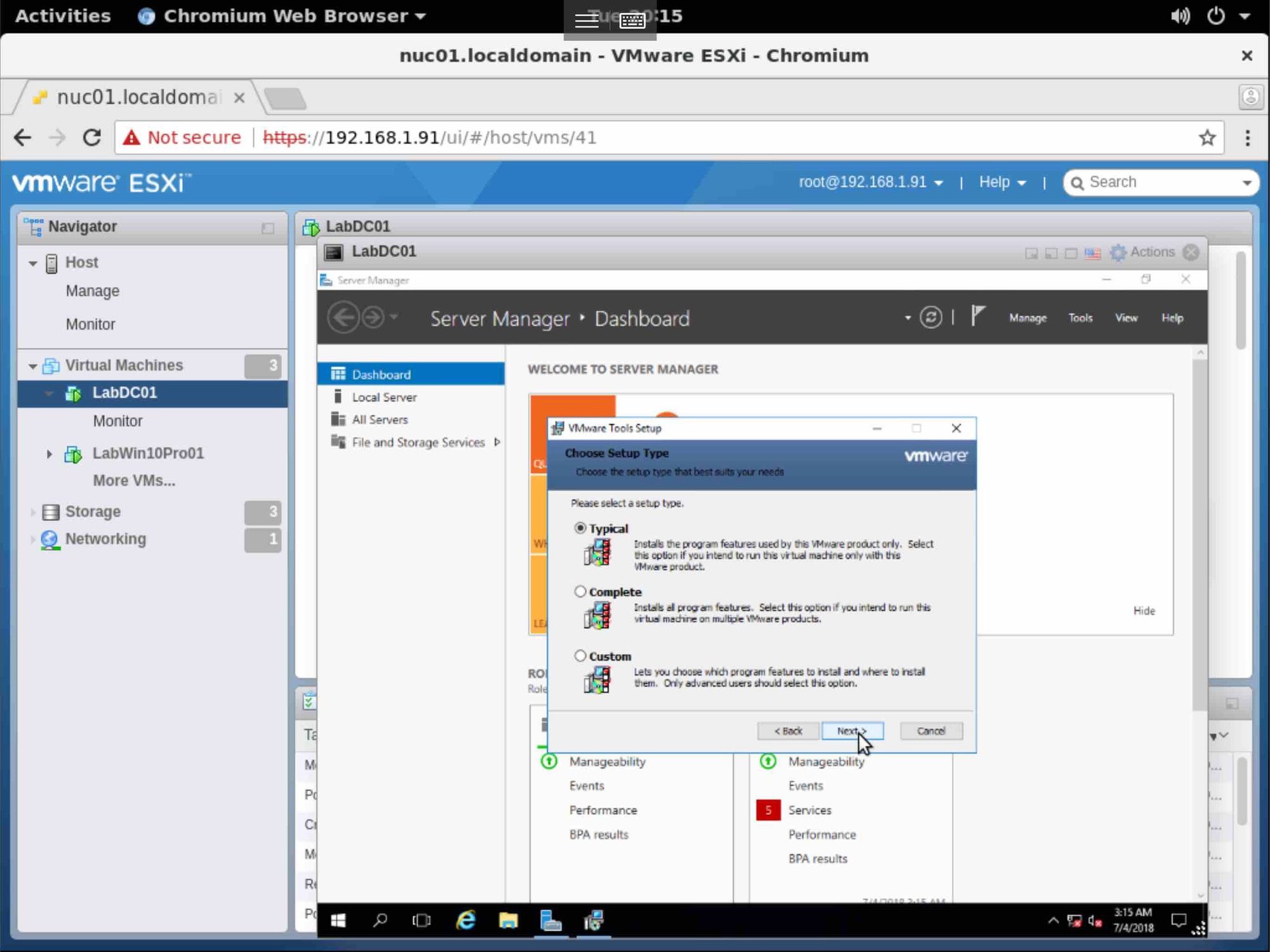 Click Install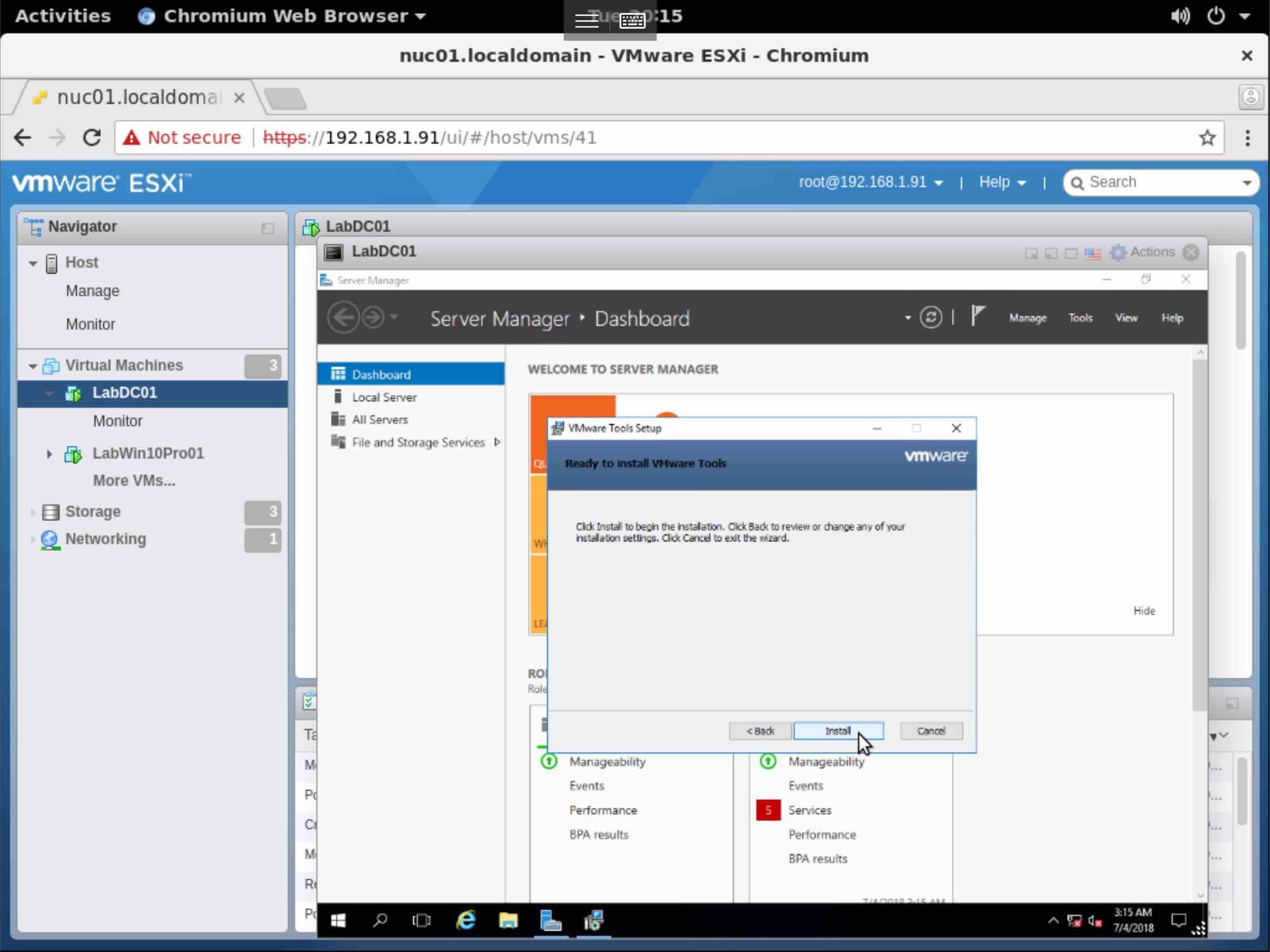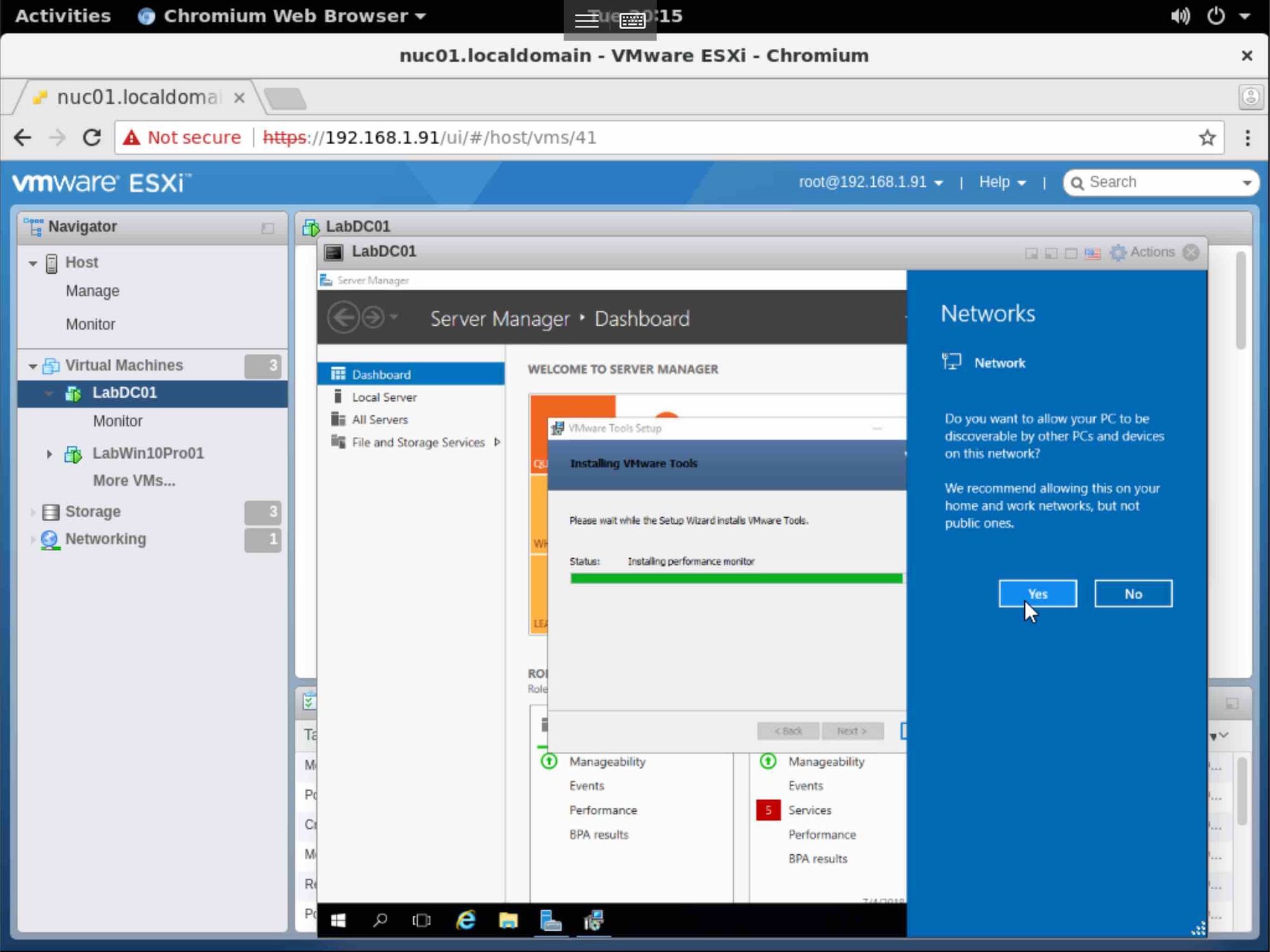 When the install is complete, click Finish.
Click Yes to Reboot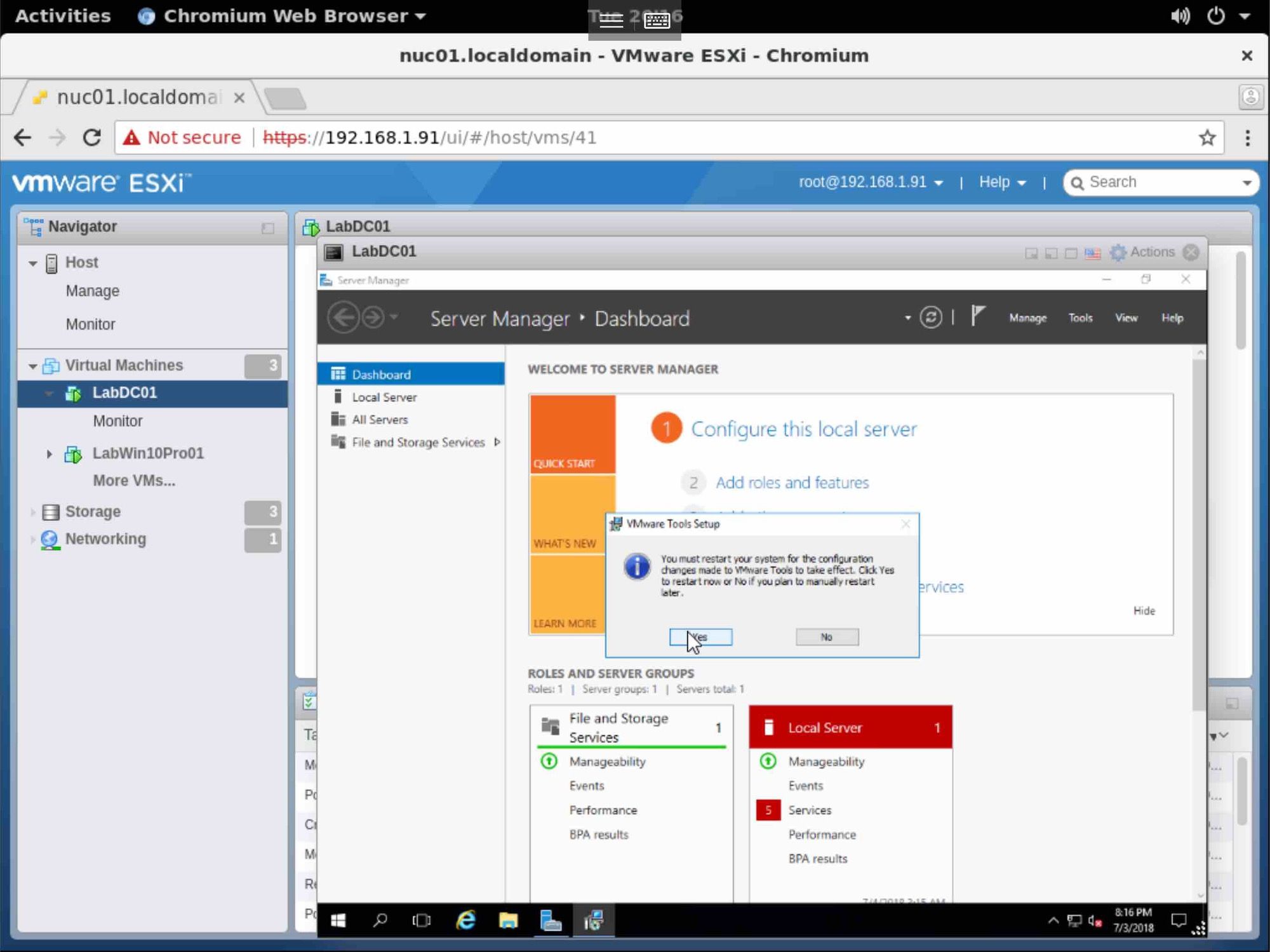 Log back in after reboot
Configure Network
From Server Manager, click on the nic, in this case Ethernet0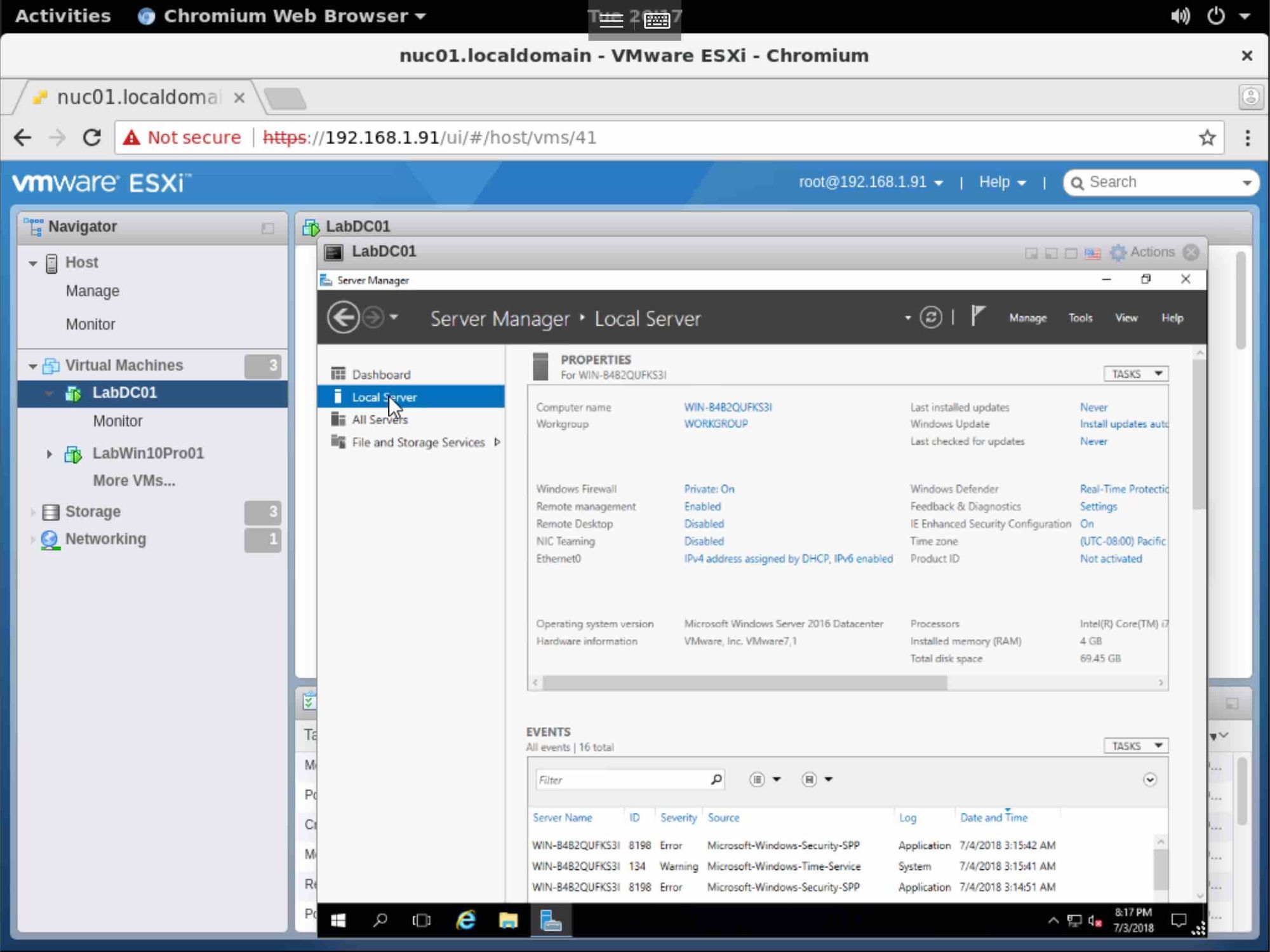 Assign a Static IP, Subnet, Default Gateway, DNS server, and click OK.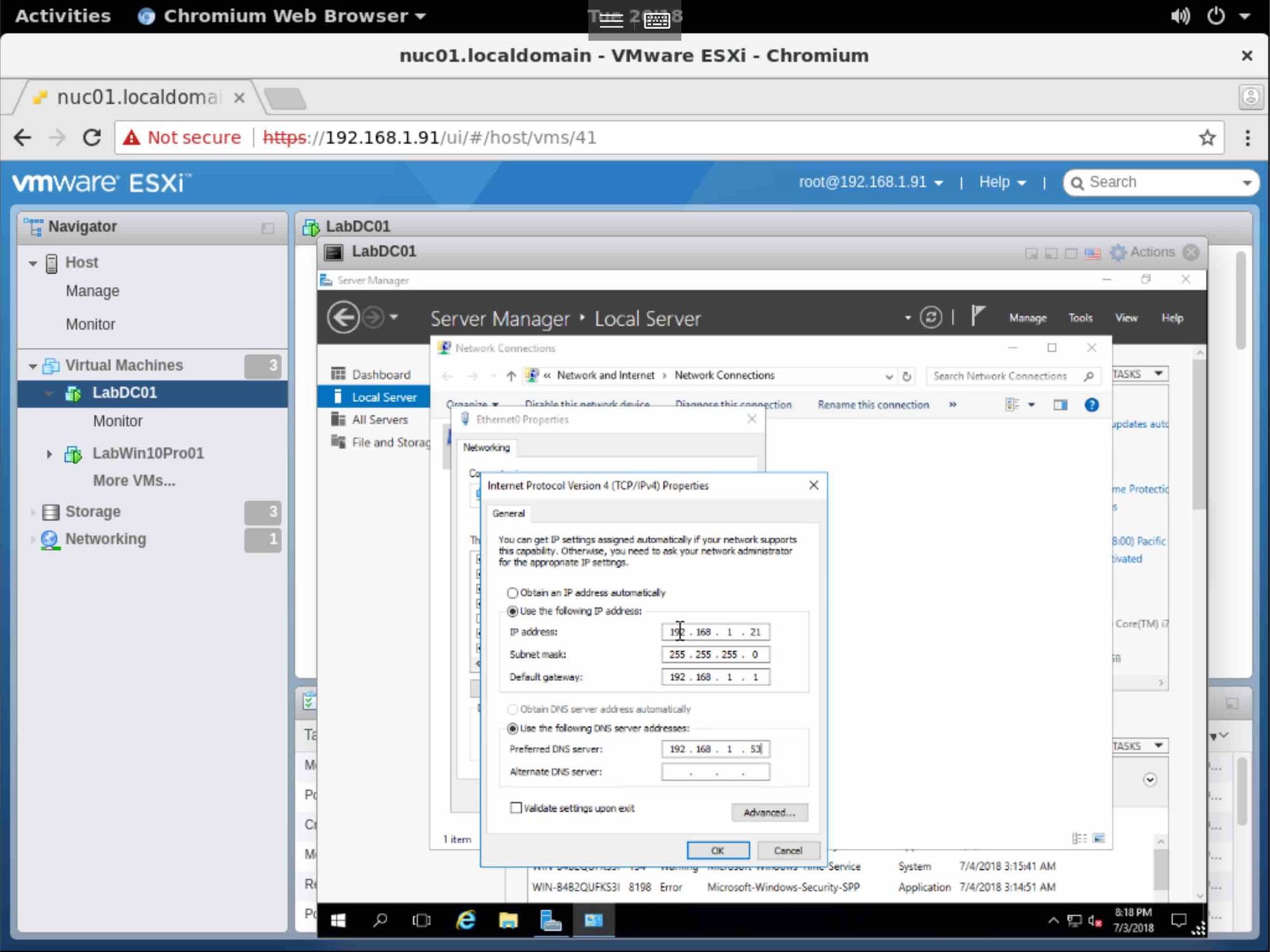 Click on the Computer Name, click OK.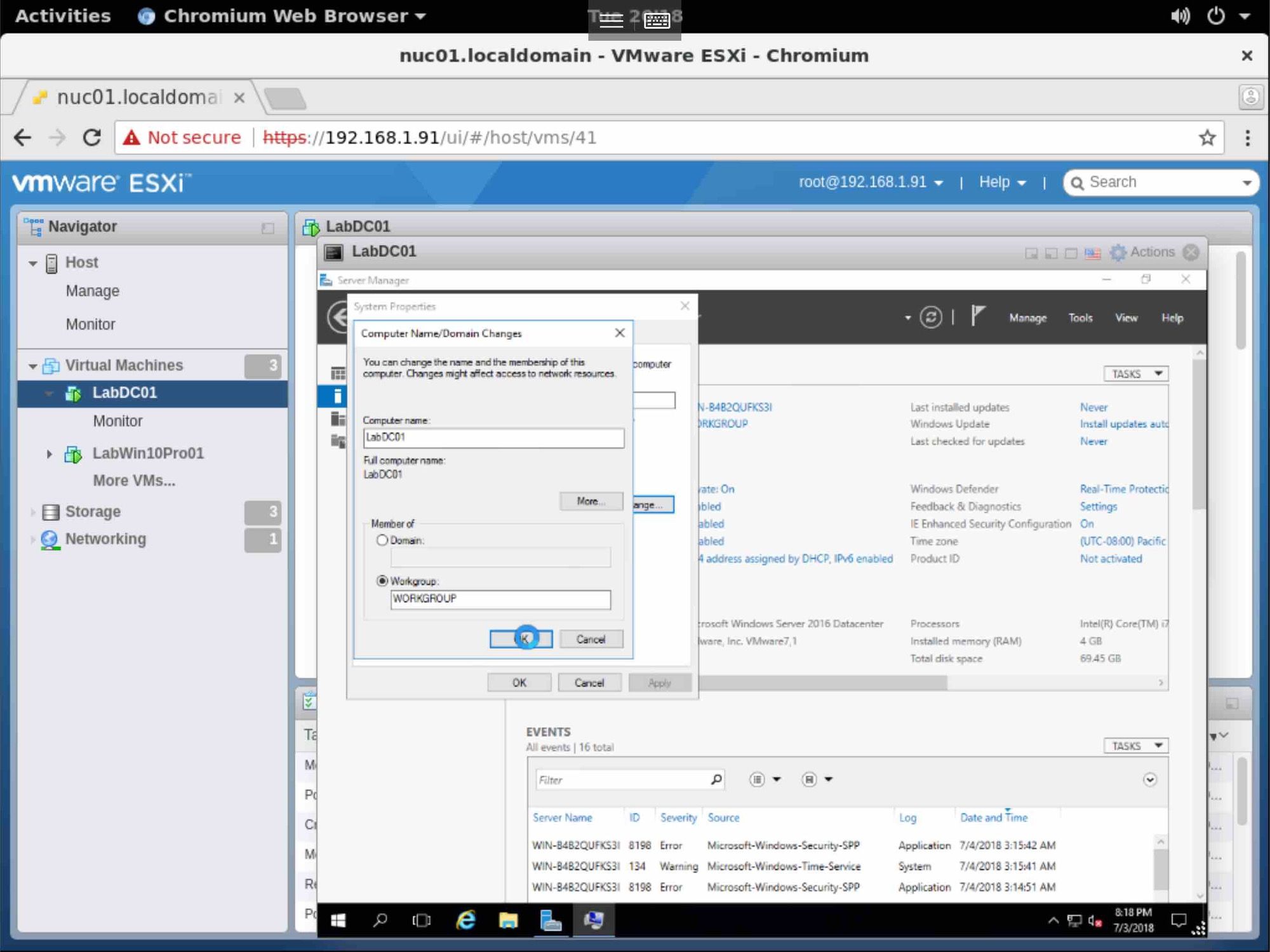 A name change requires a reboot. Reboot, and log back in.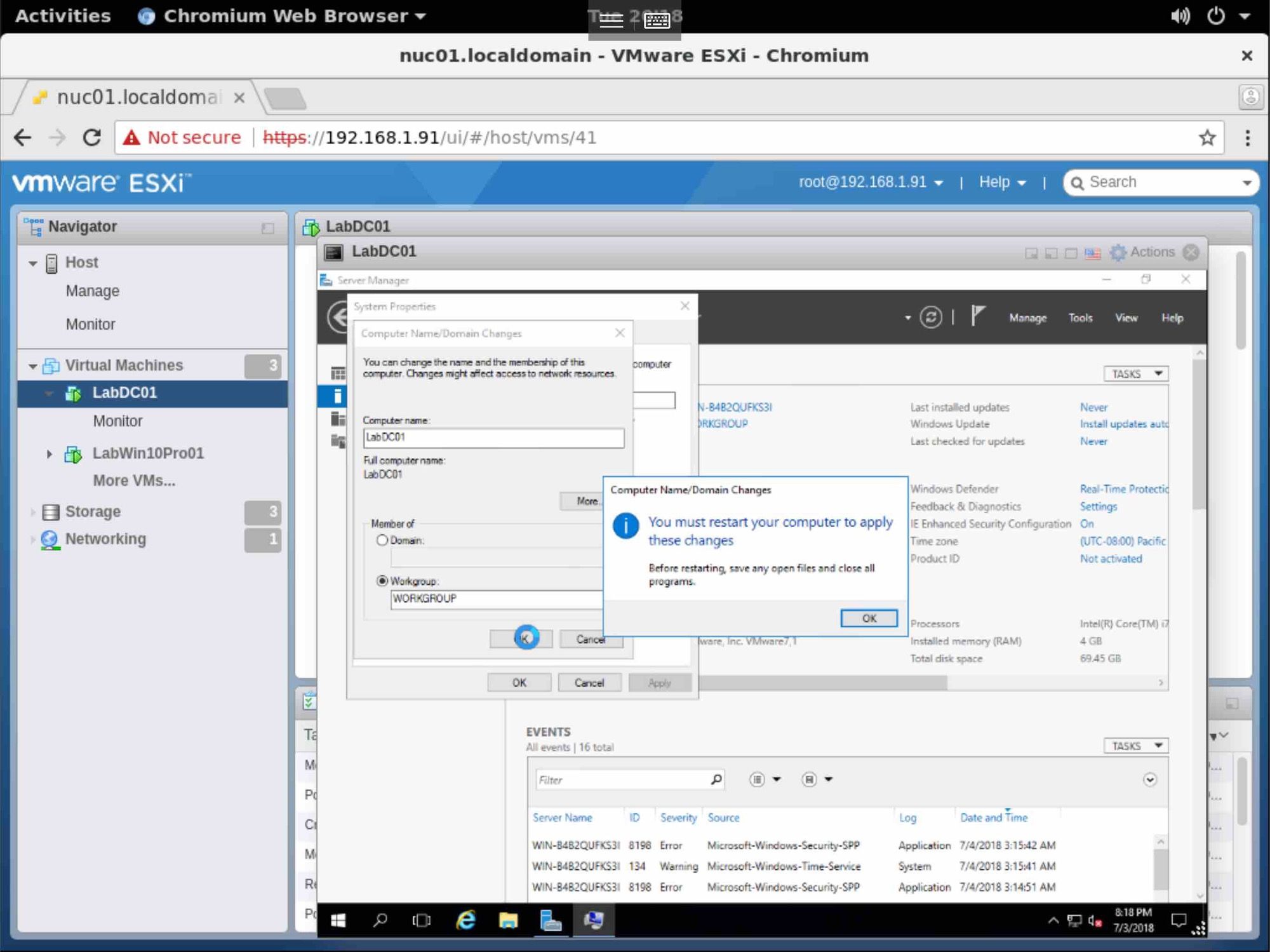 Patch for Life
Click on Windows Updates, then Check for Updates.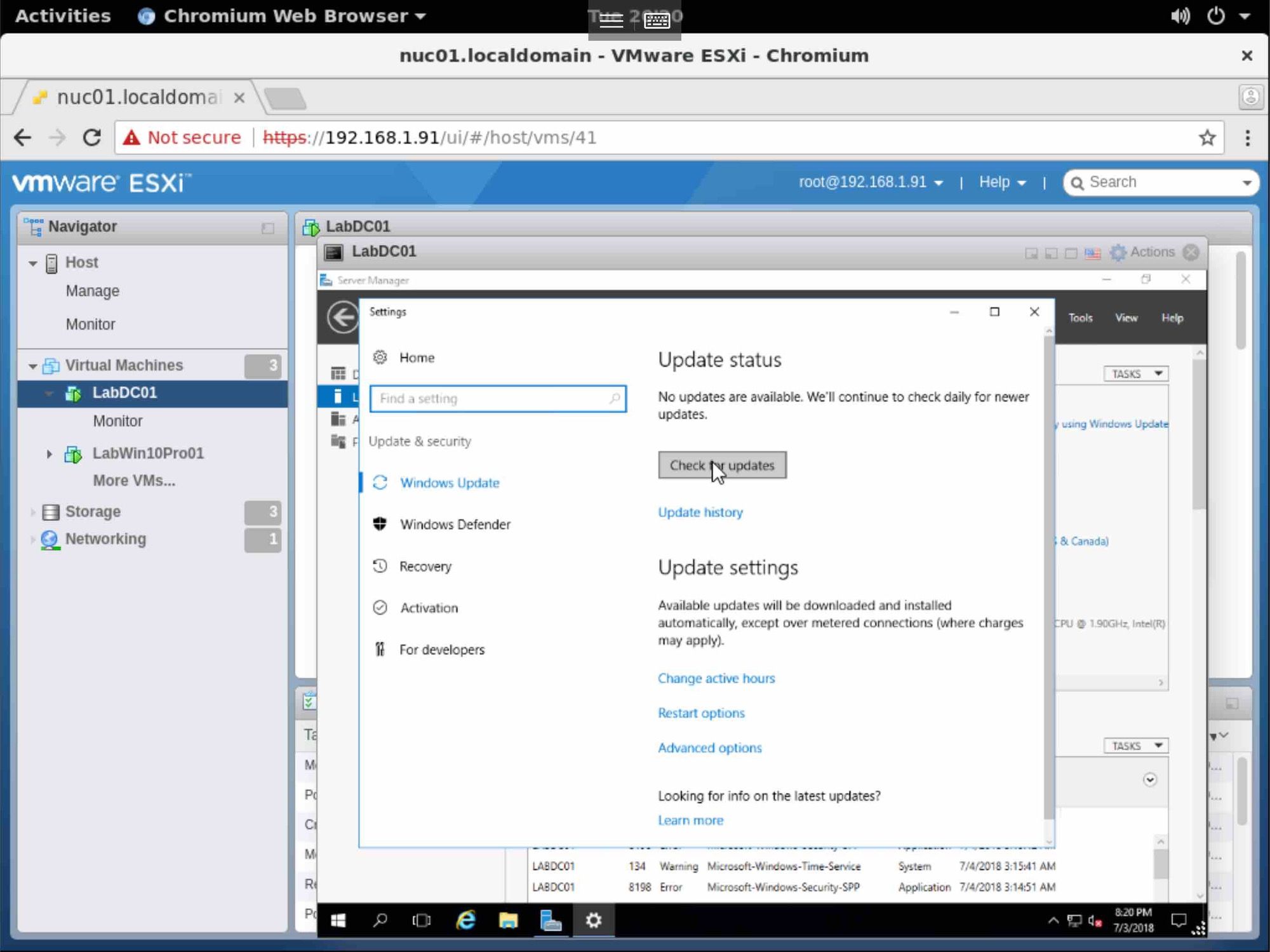 Select, and apply any available updates.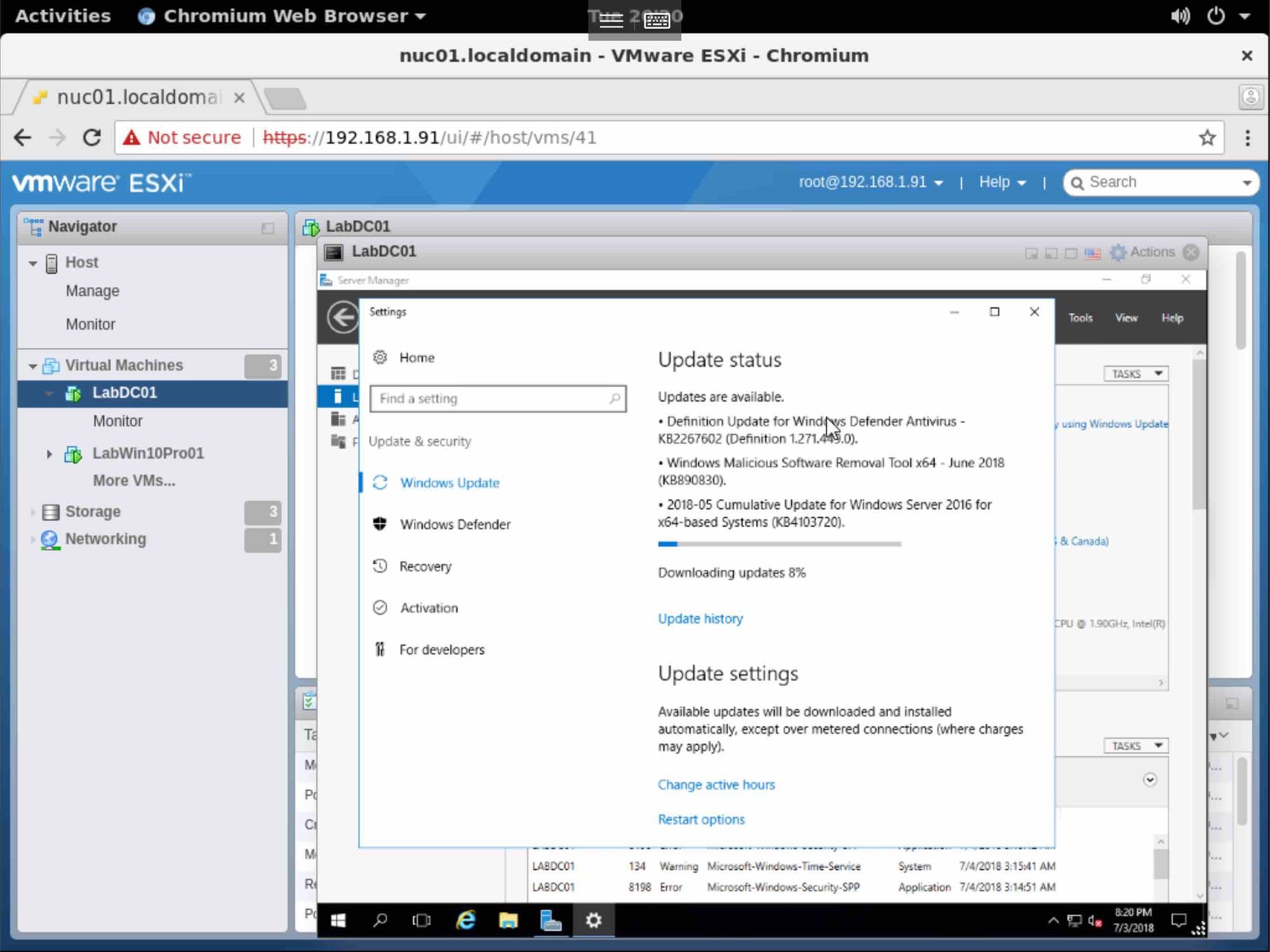 Reboot when required, and log back in.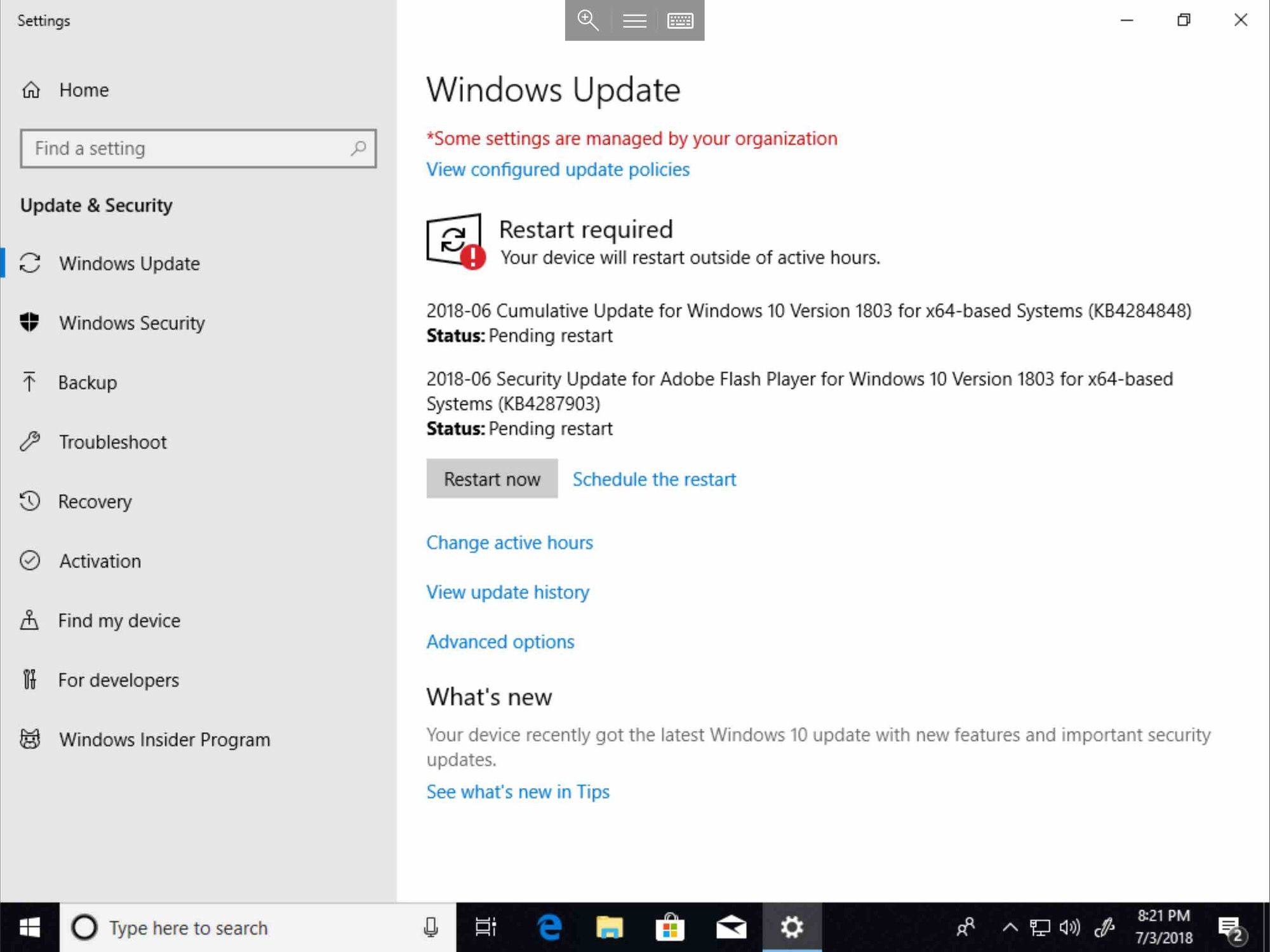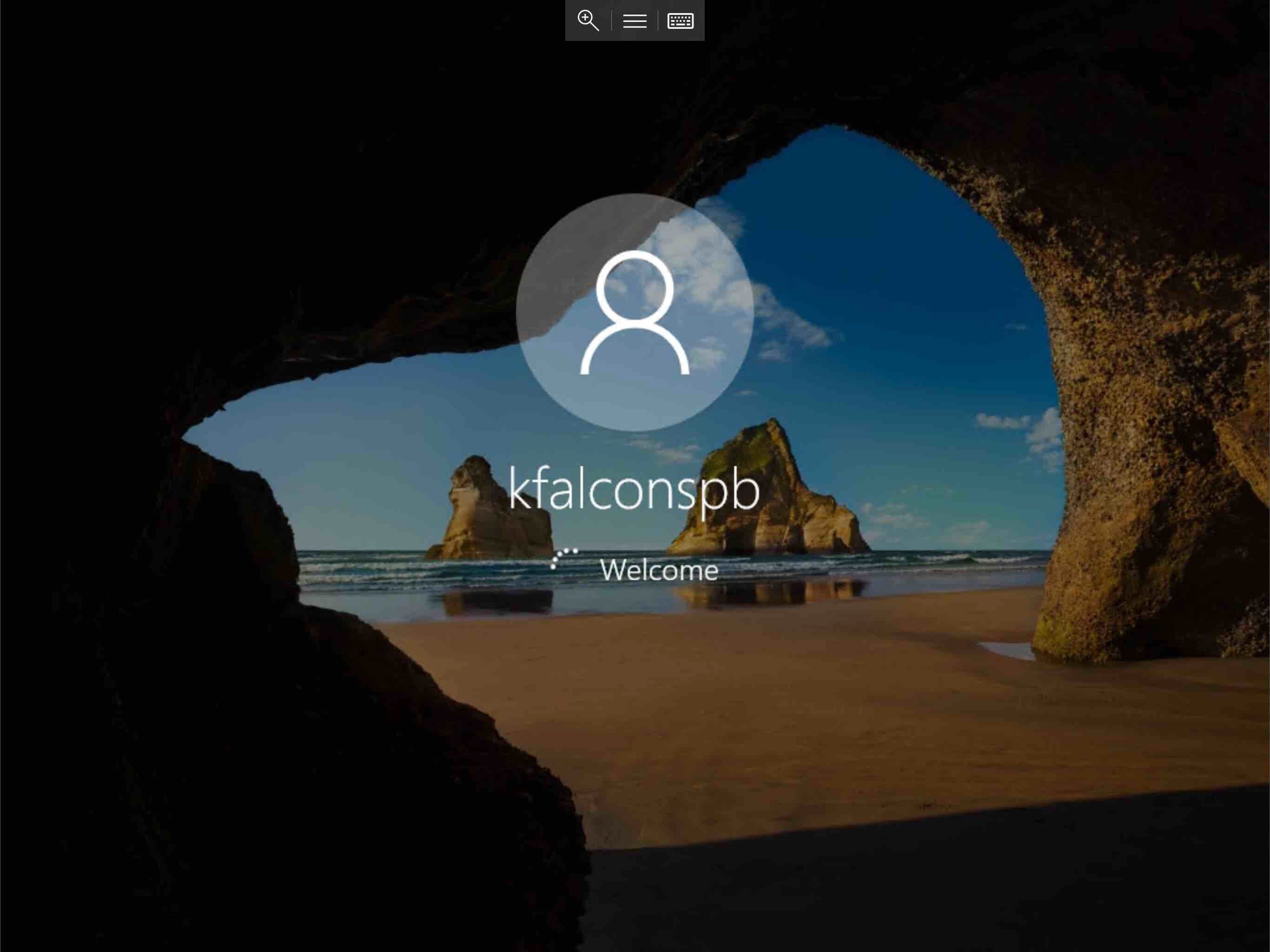 Continue to check, and apply updates, until no more are available.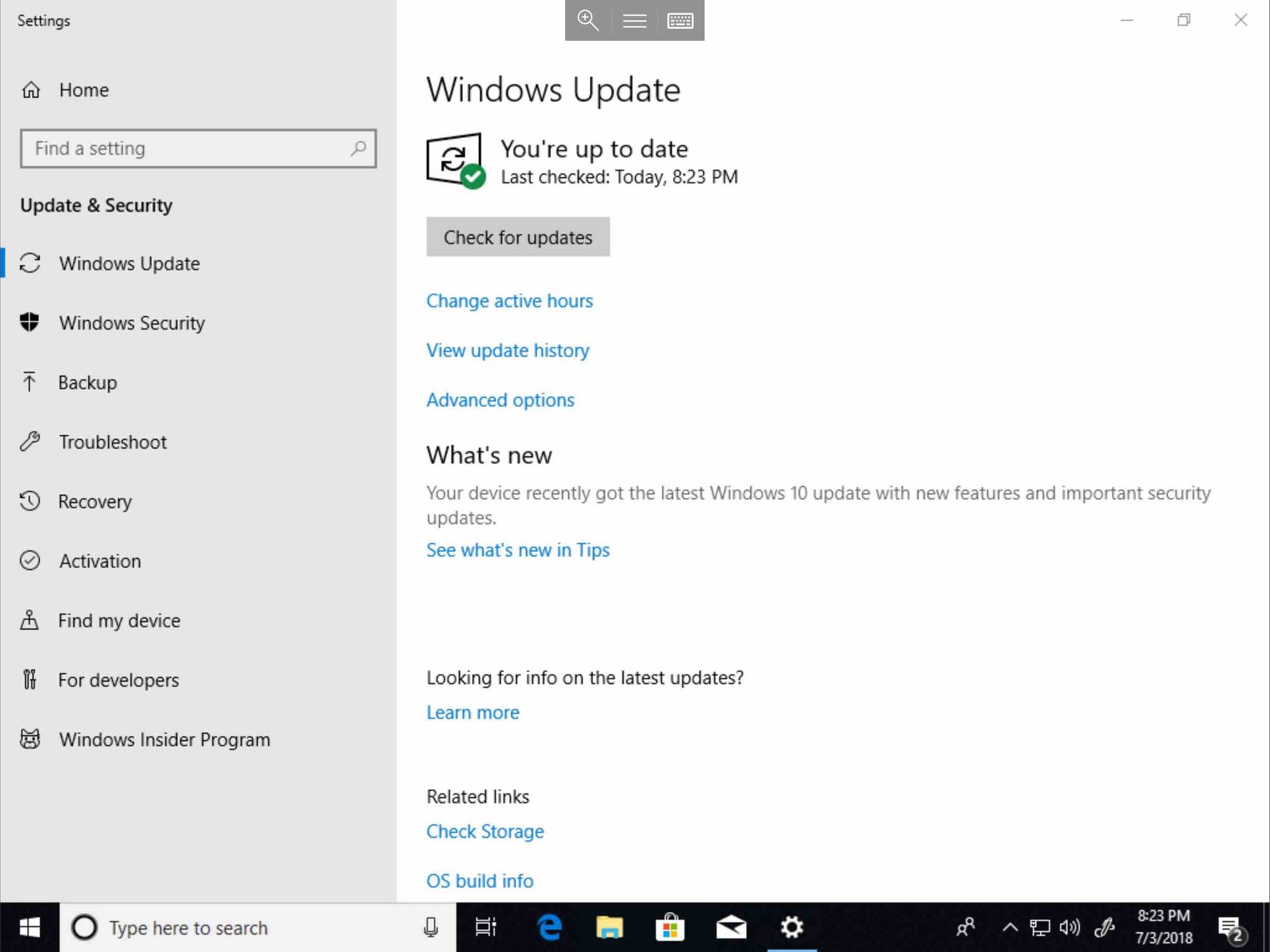 Enable
RDP

for Remote Access

In my lab environment I'm enabling RDP, and selecting to allow non network authenticated clients. This is not a secure setting and is only used here to ease setup of the lab, until the core is up.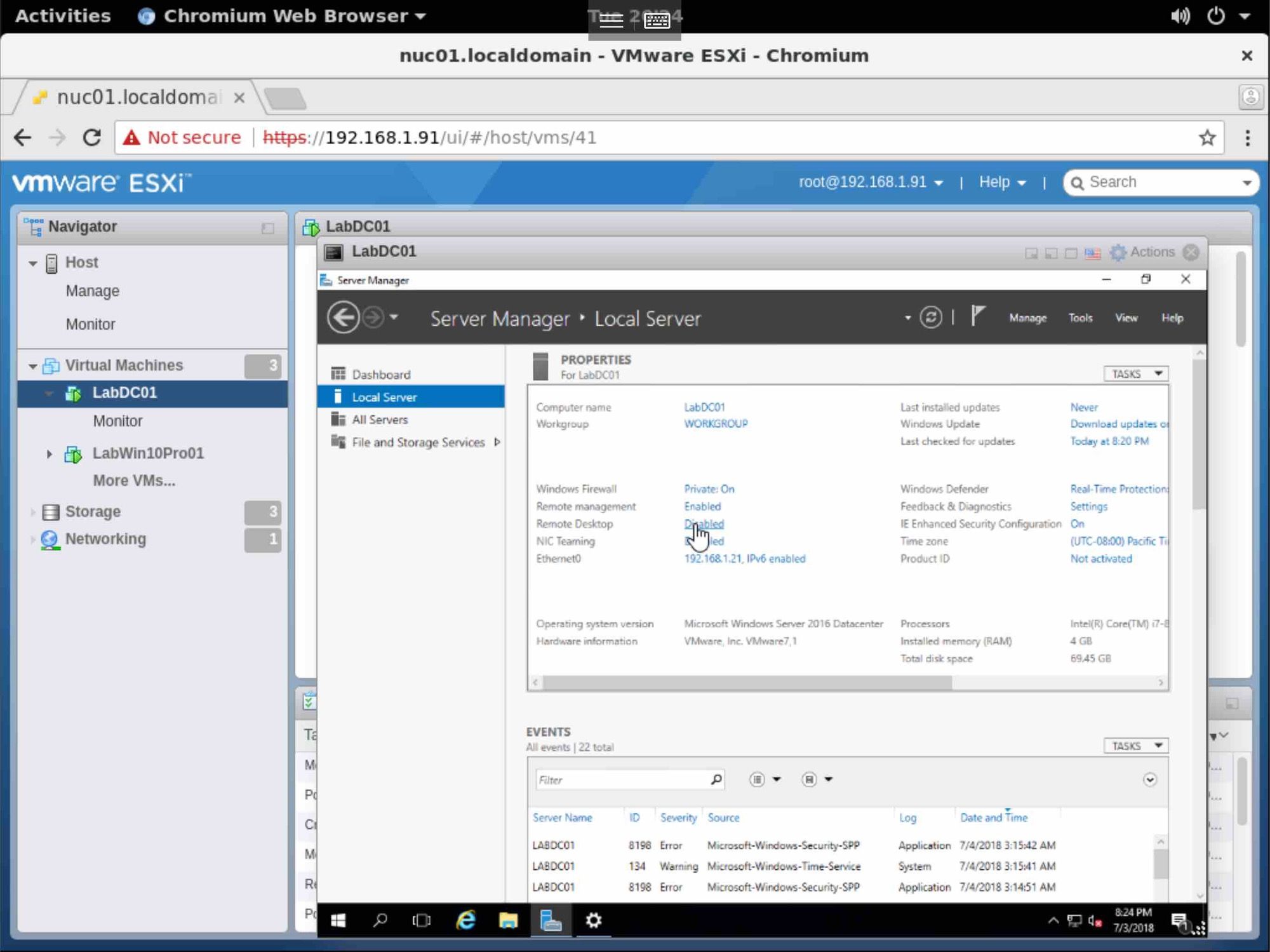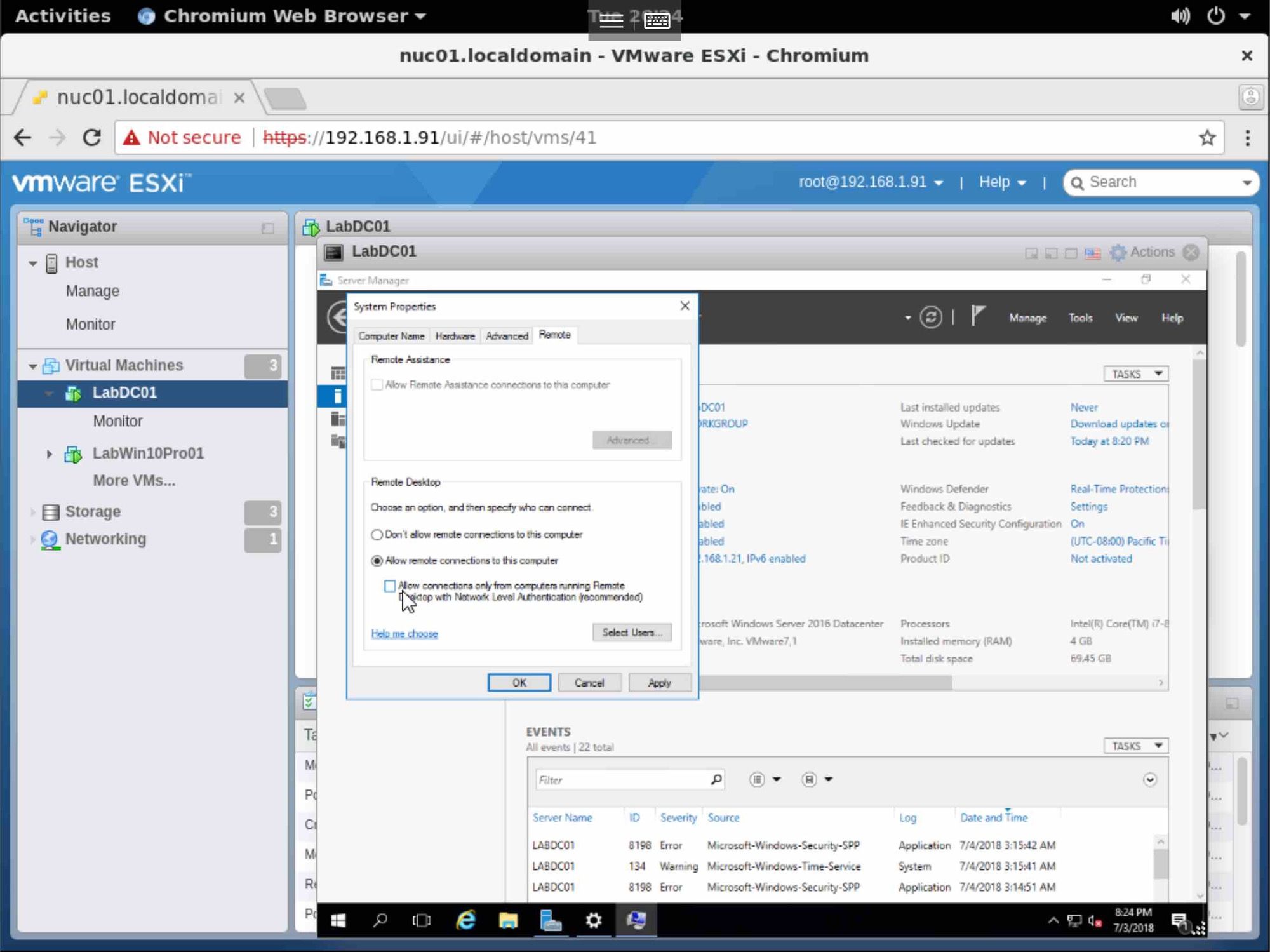 Create the second Domain Controller VM, install, assign Hostname, assign IP, enable RDP, and patch until current.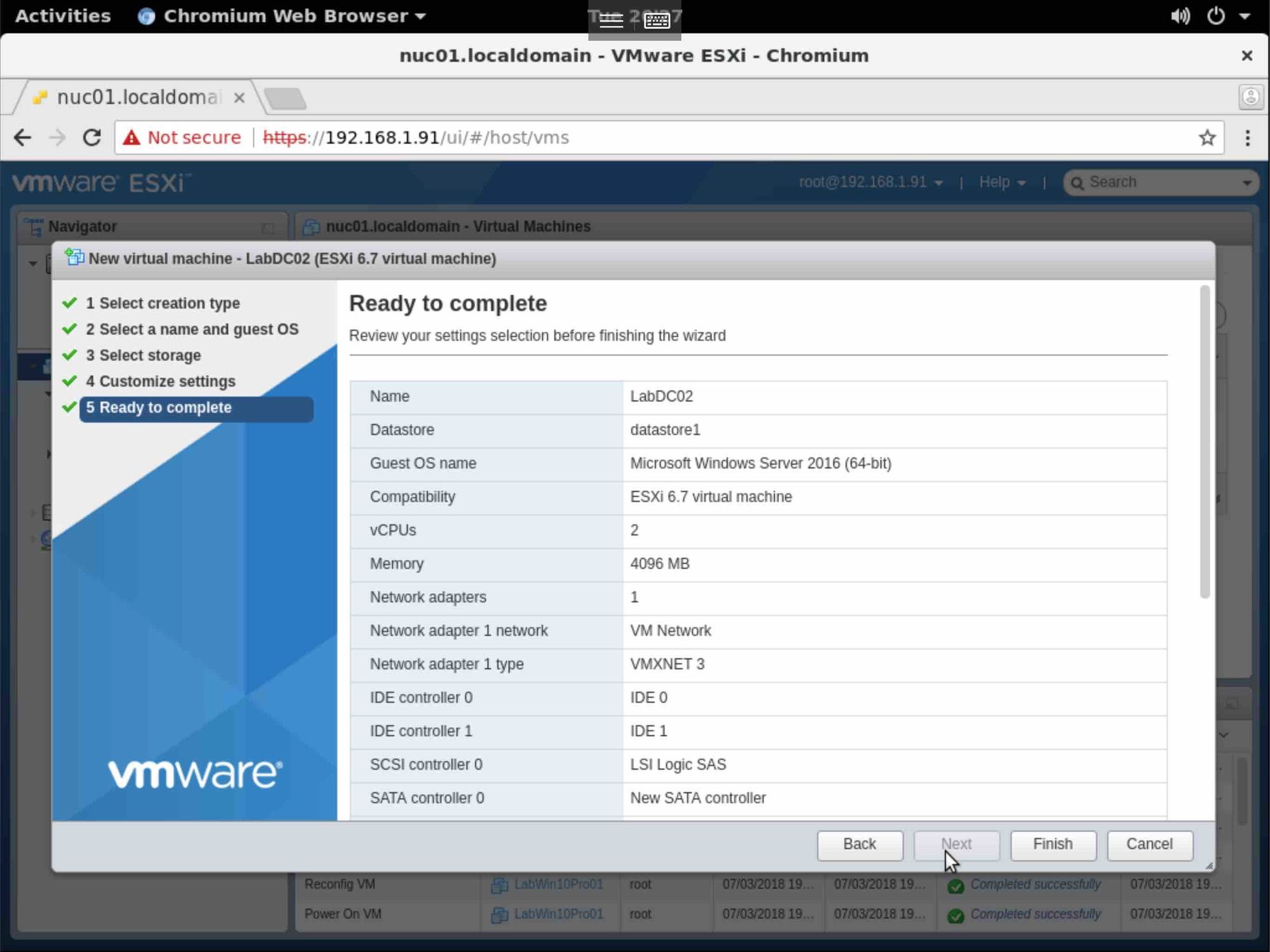 Install Domain Controller,
DNS

, and Group Policy

To install the DC and DNS roles, and Group Policy Feature, navigate to the Server Manager Dashboard, and select Add Roles and Features.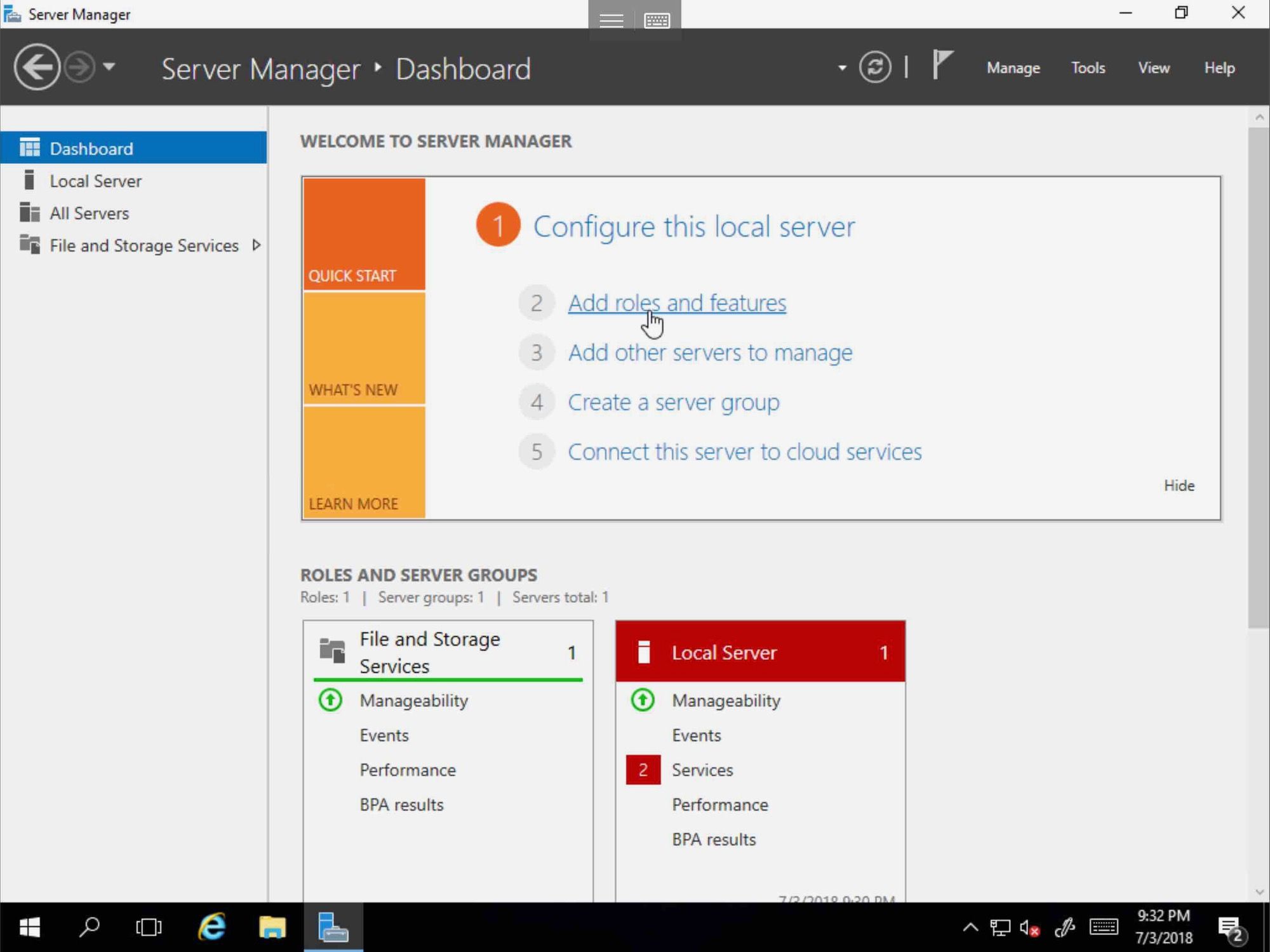 Click Next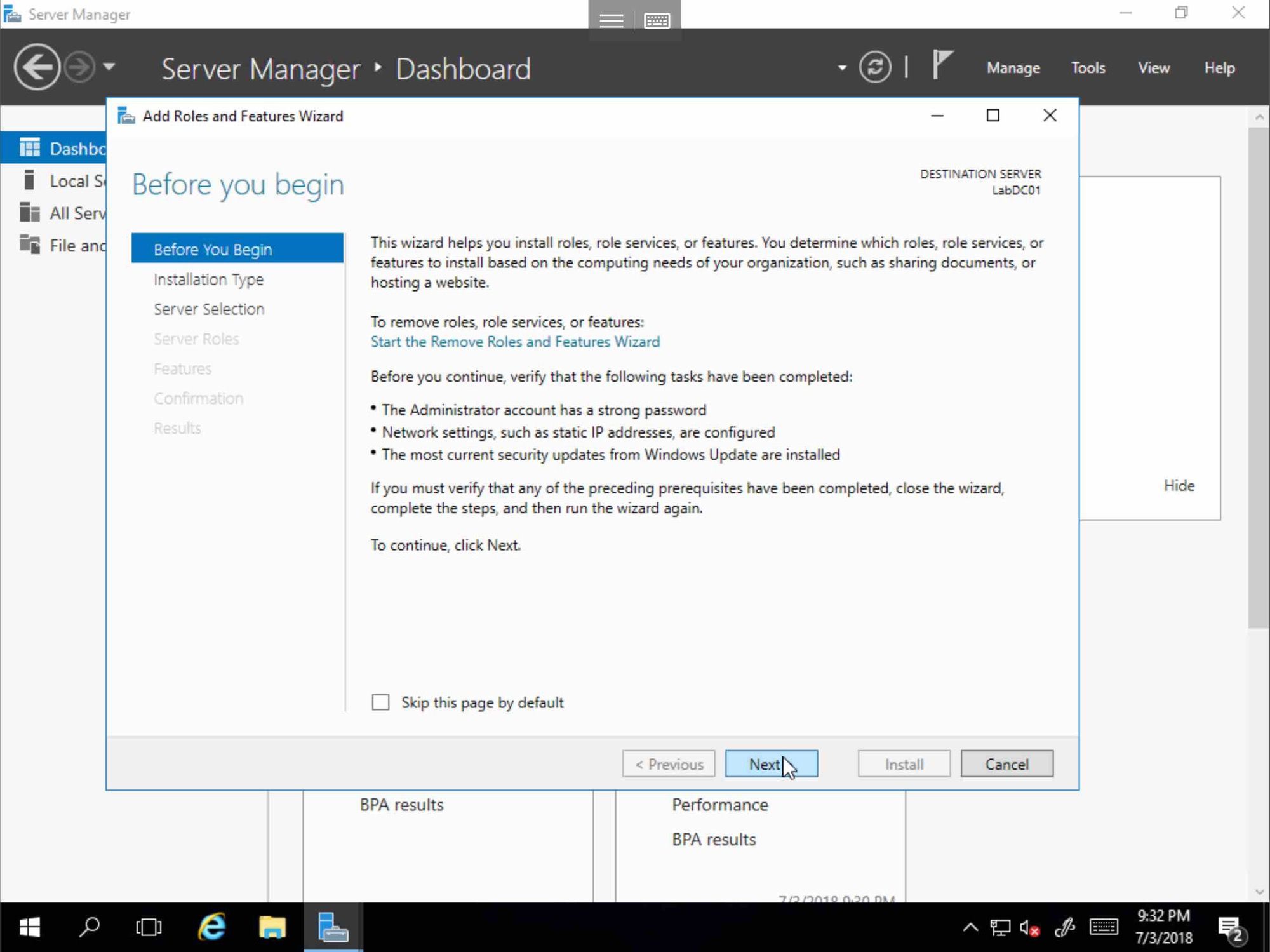 Click Next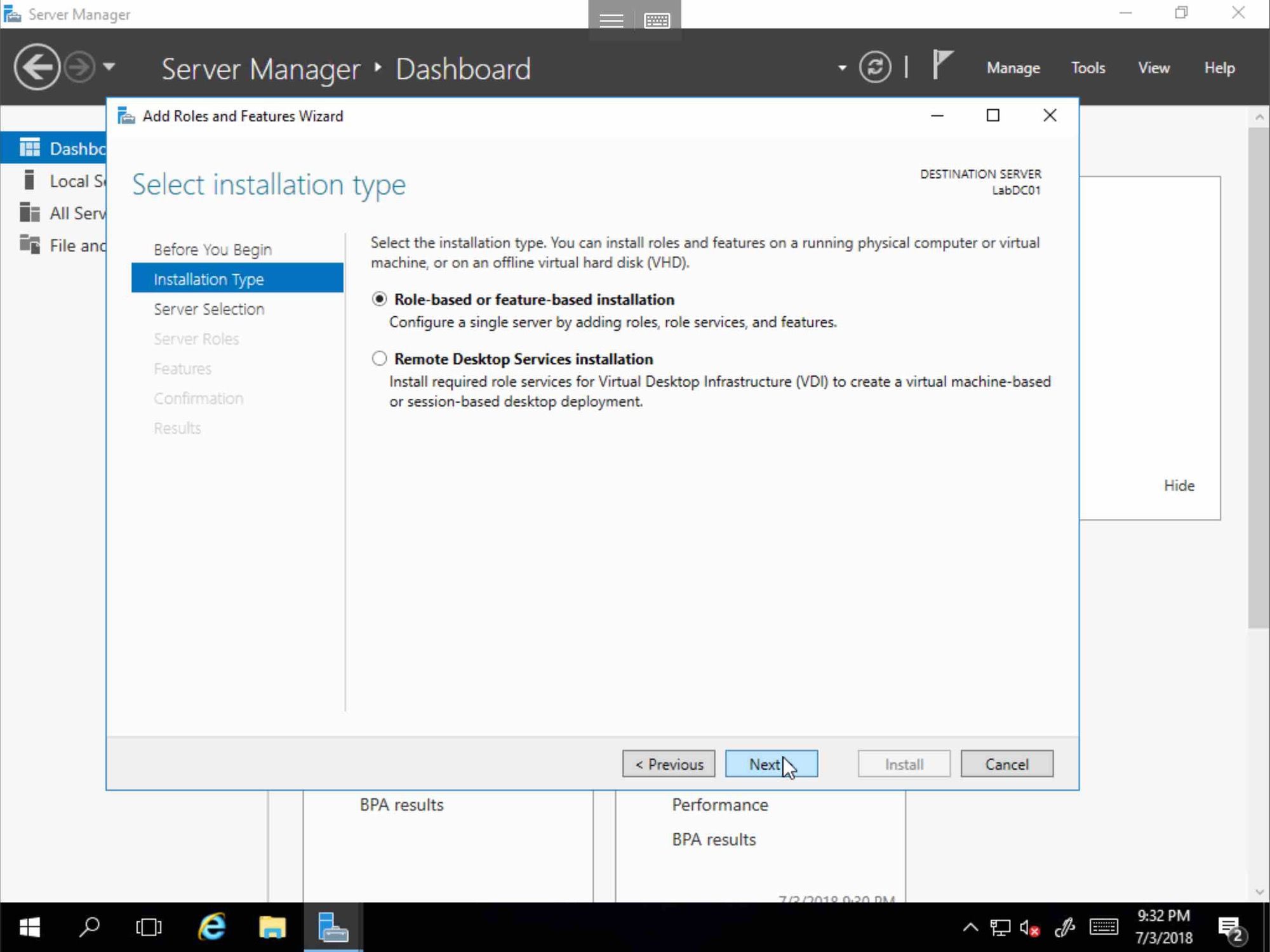 Click Next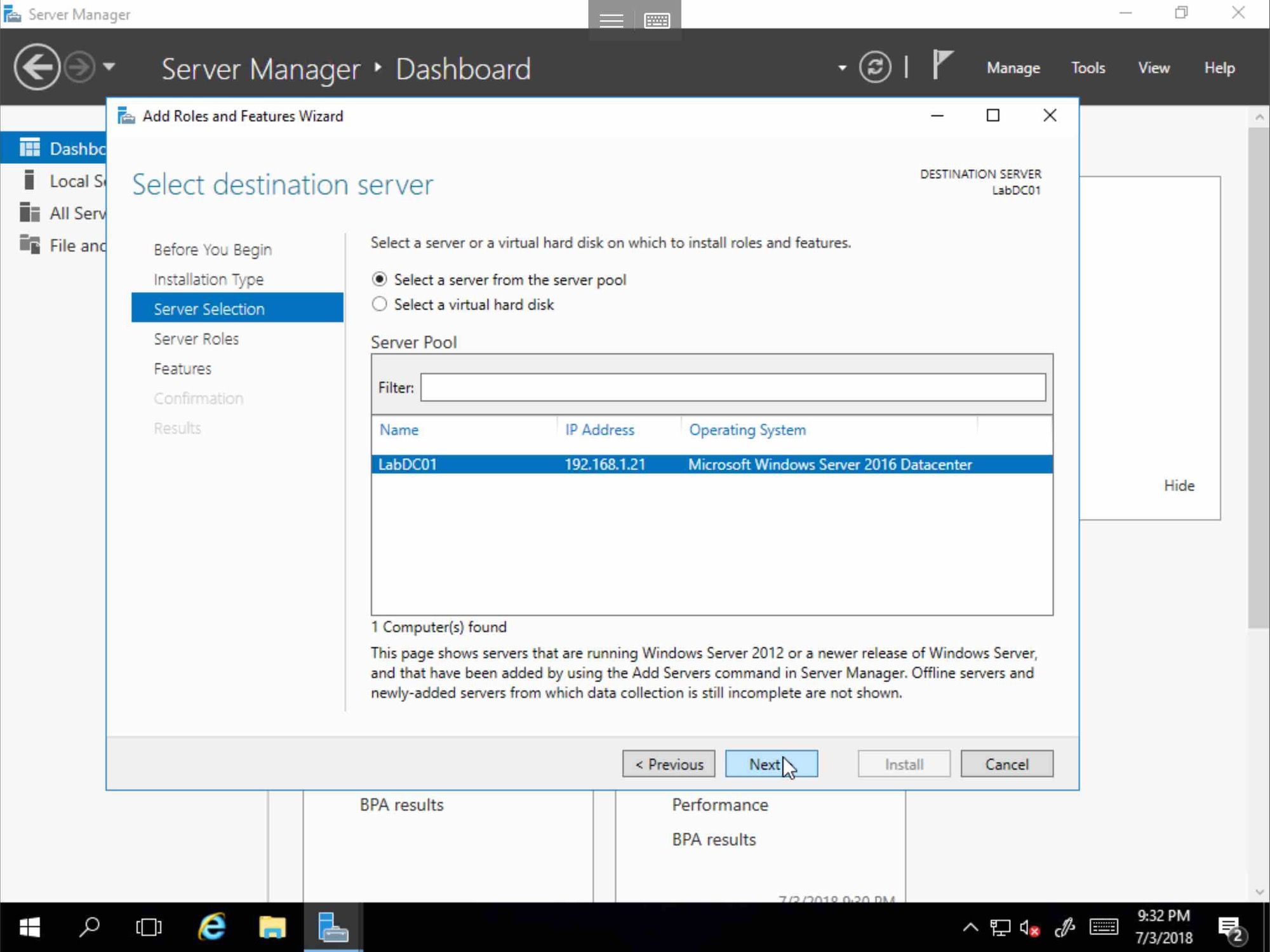 Select Active Directory Domain Services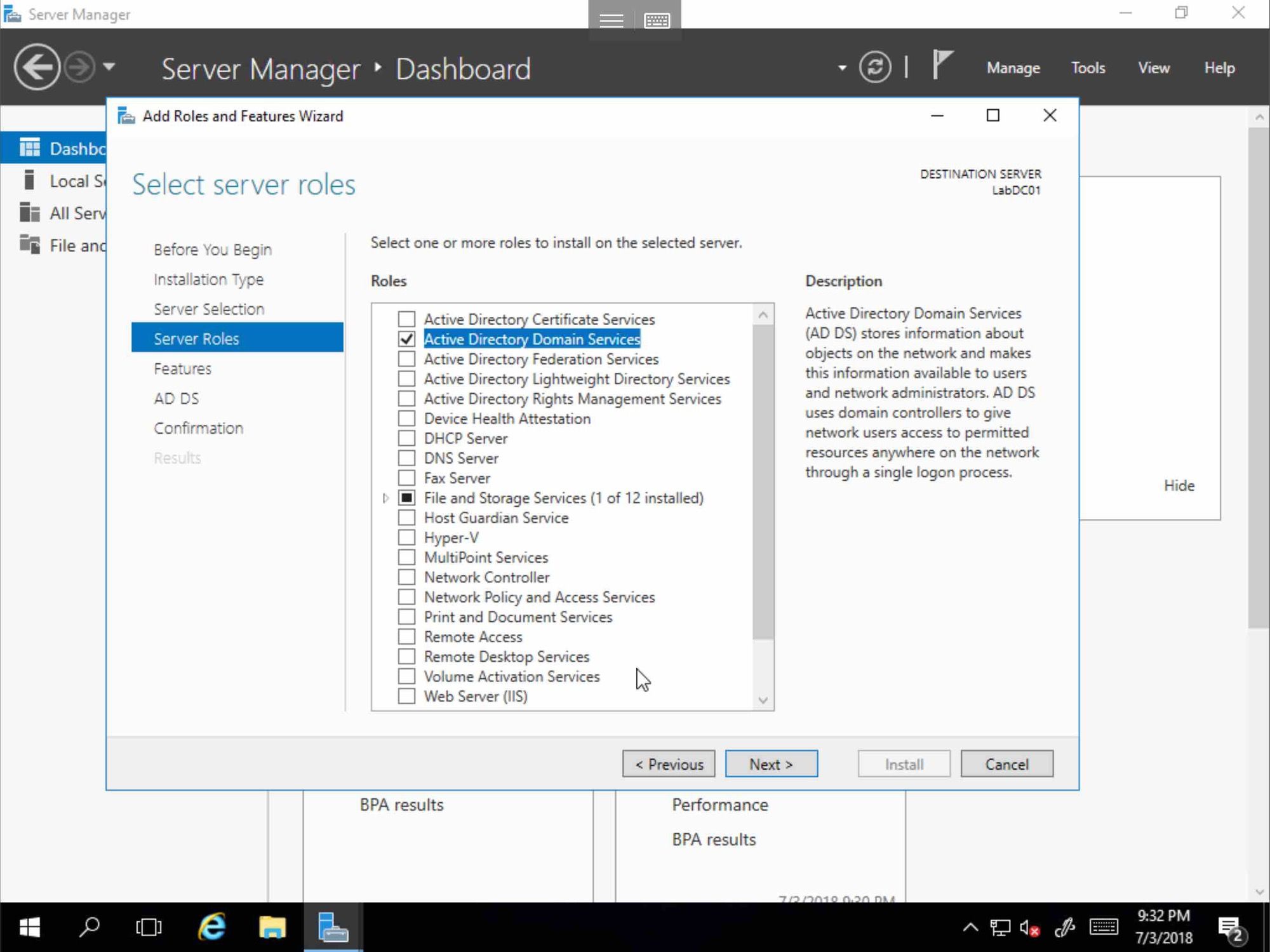 Click Add Features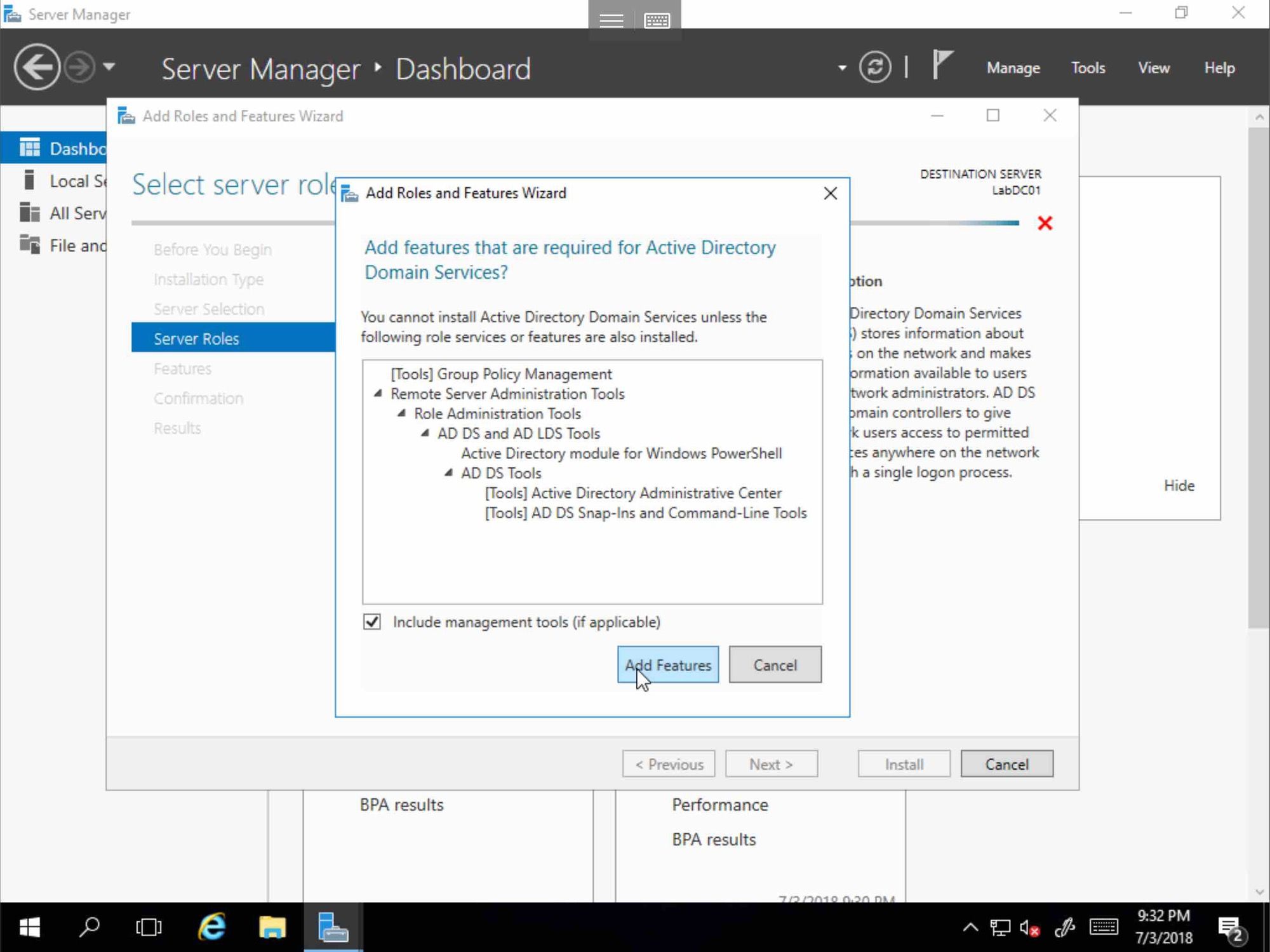 Select DNS Server, and click Next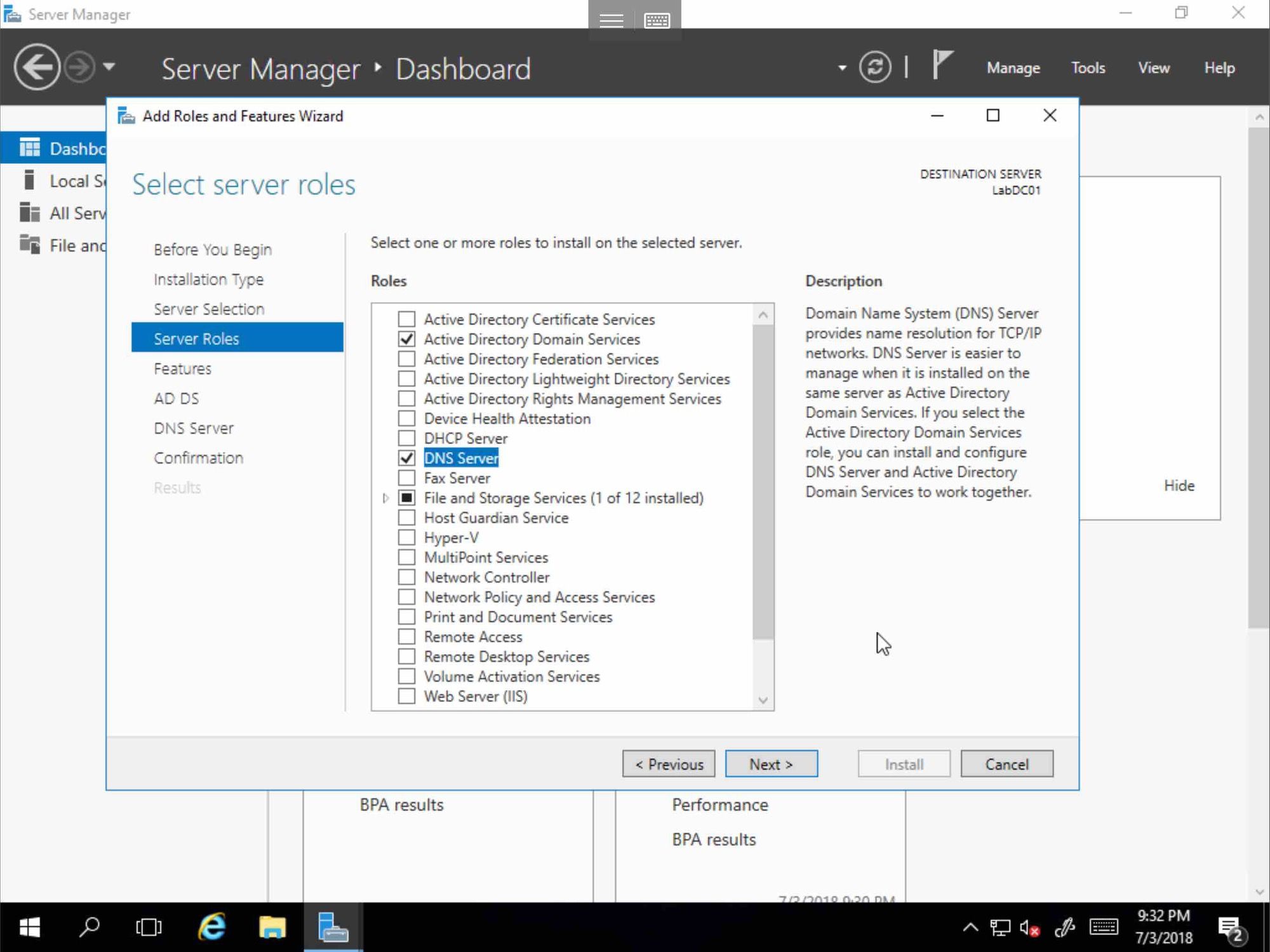 Select Group Policy Management, and Click Next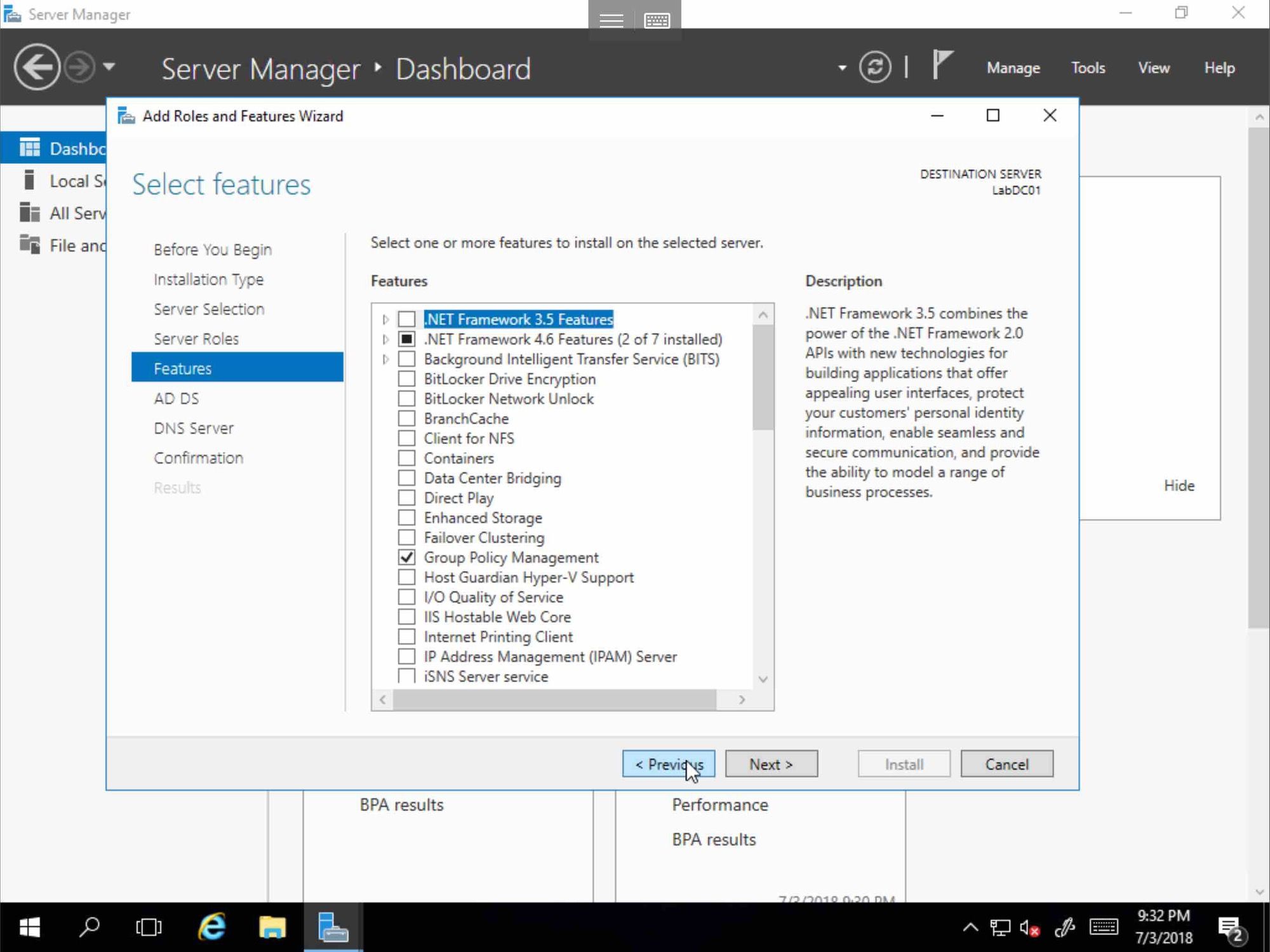 Next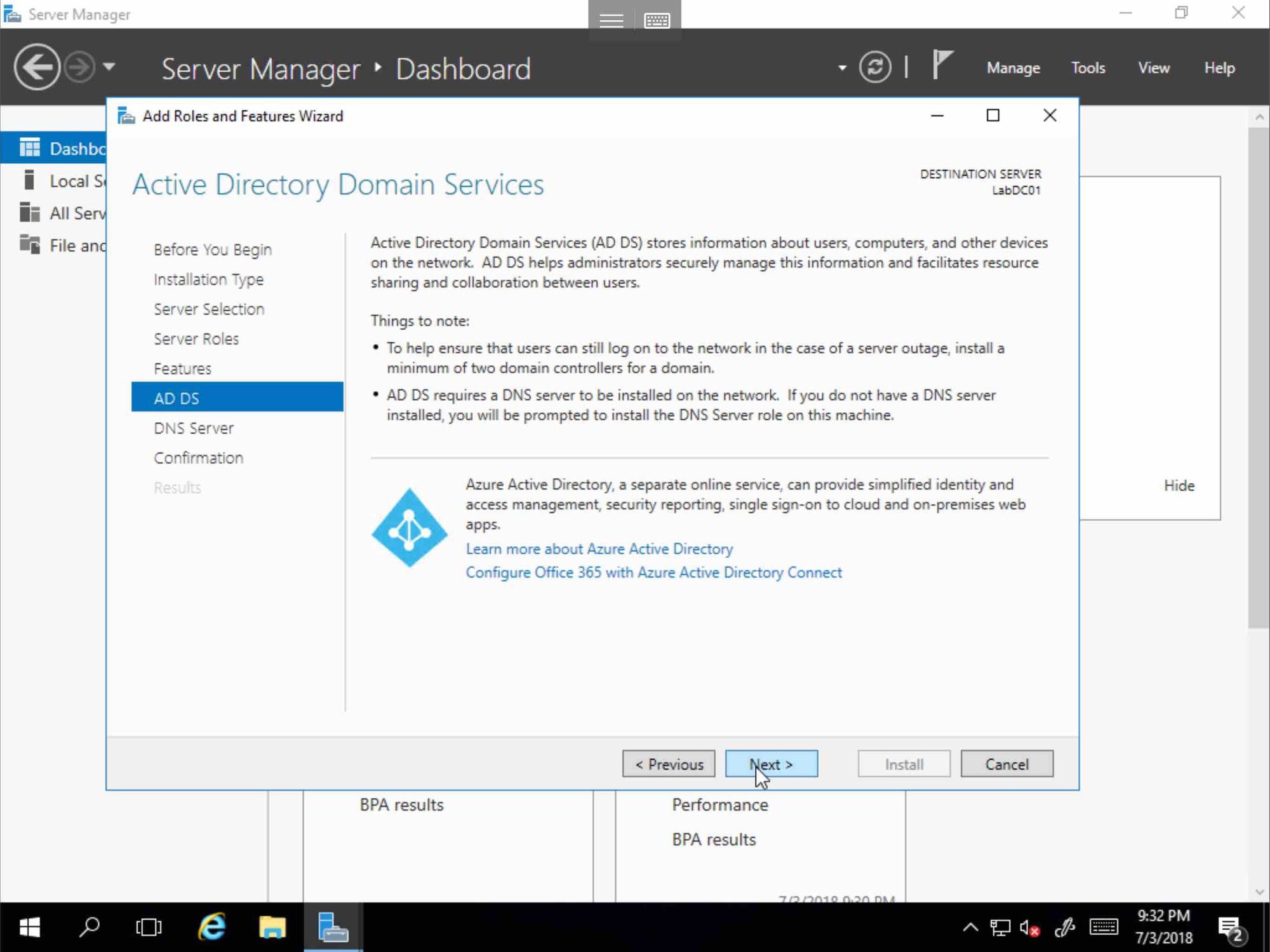 Next
Select Restart server if required by clicking Yes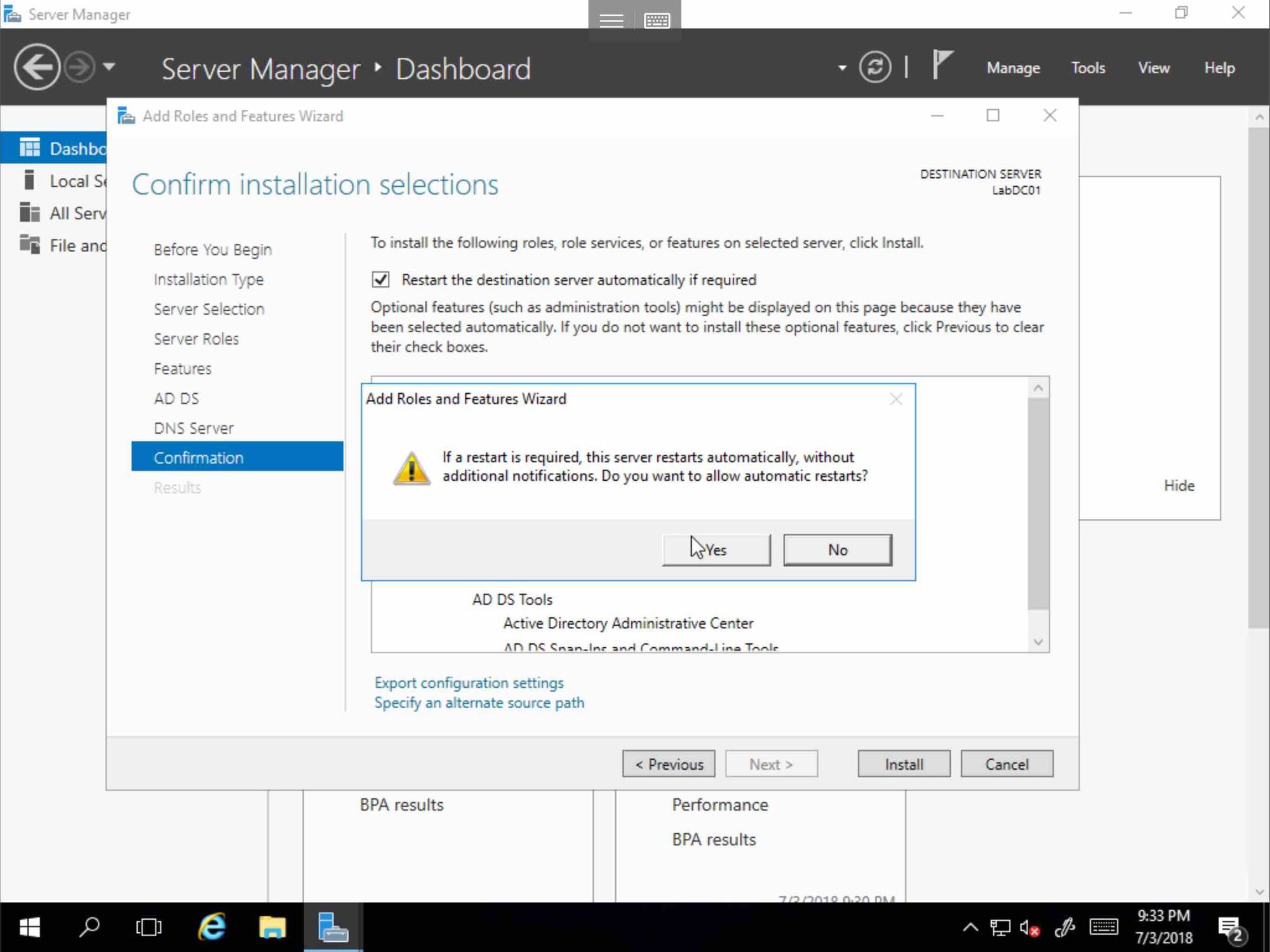 Click Install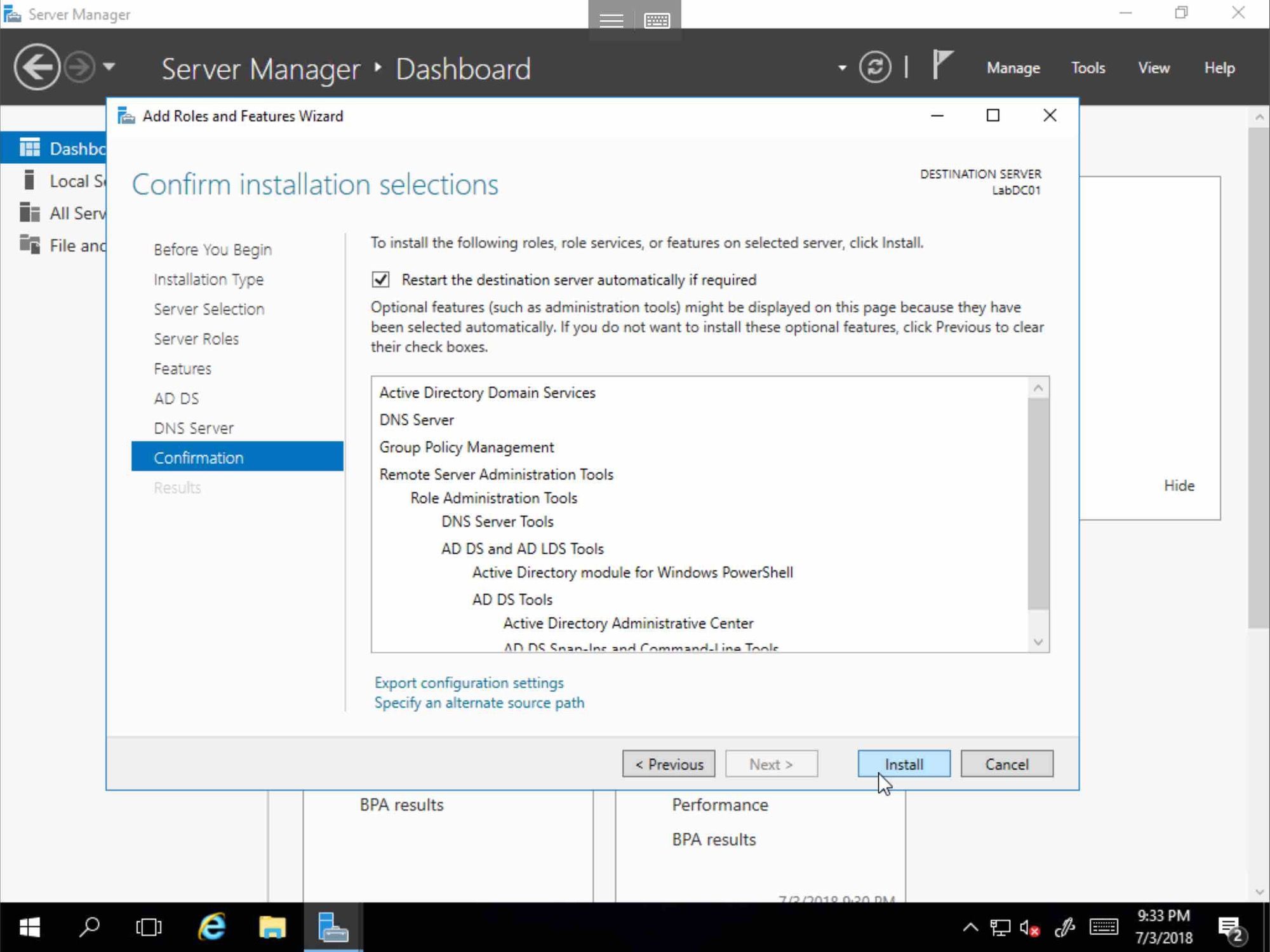 Once complete, Click on Tasks, click Post Installation Configuration, and promote this server to a domain controller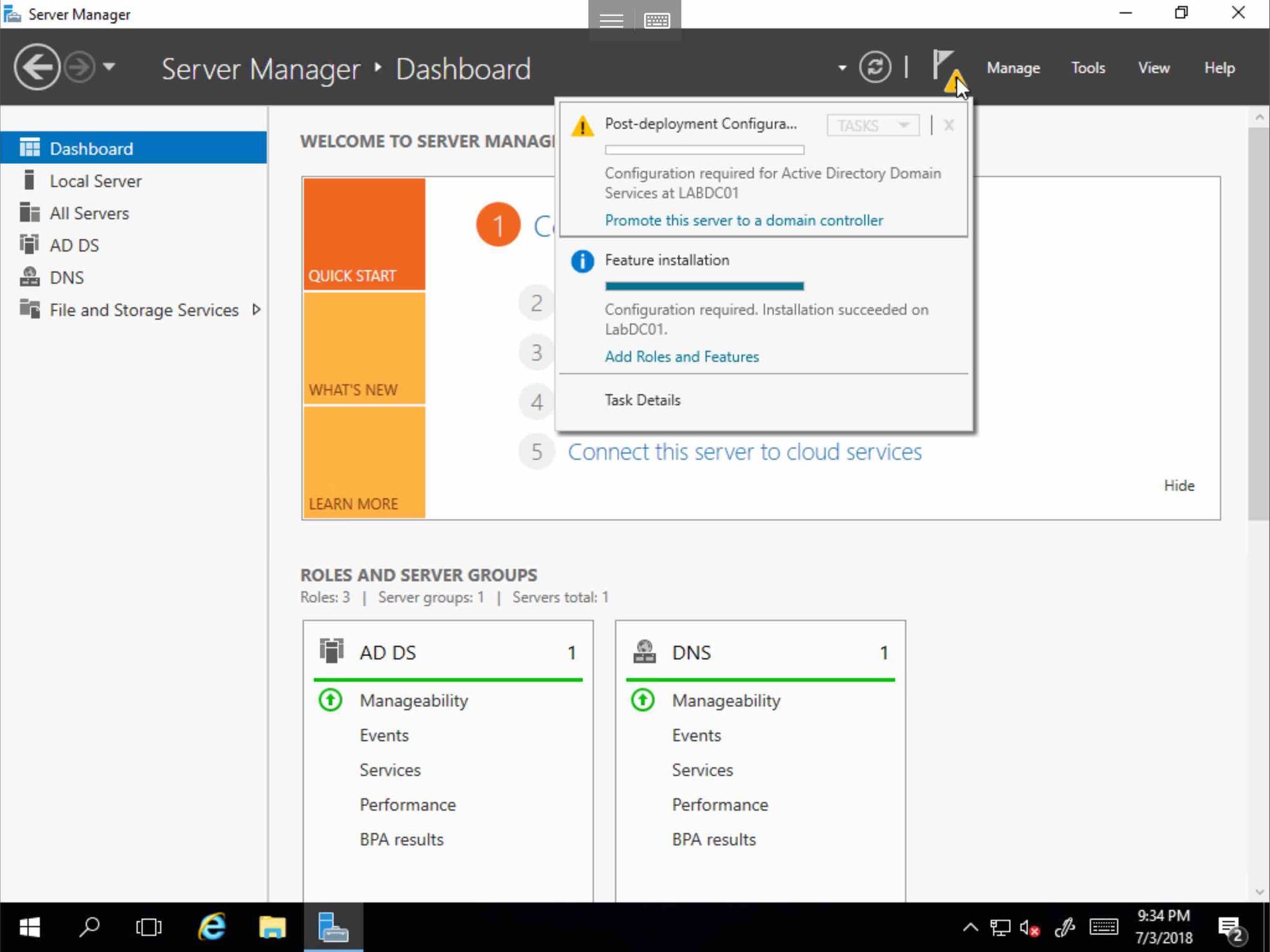 Select Add New Forest, assign a Root Domain Name, and click Next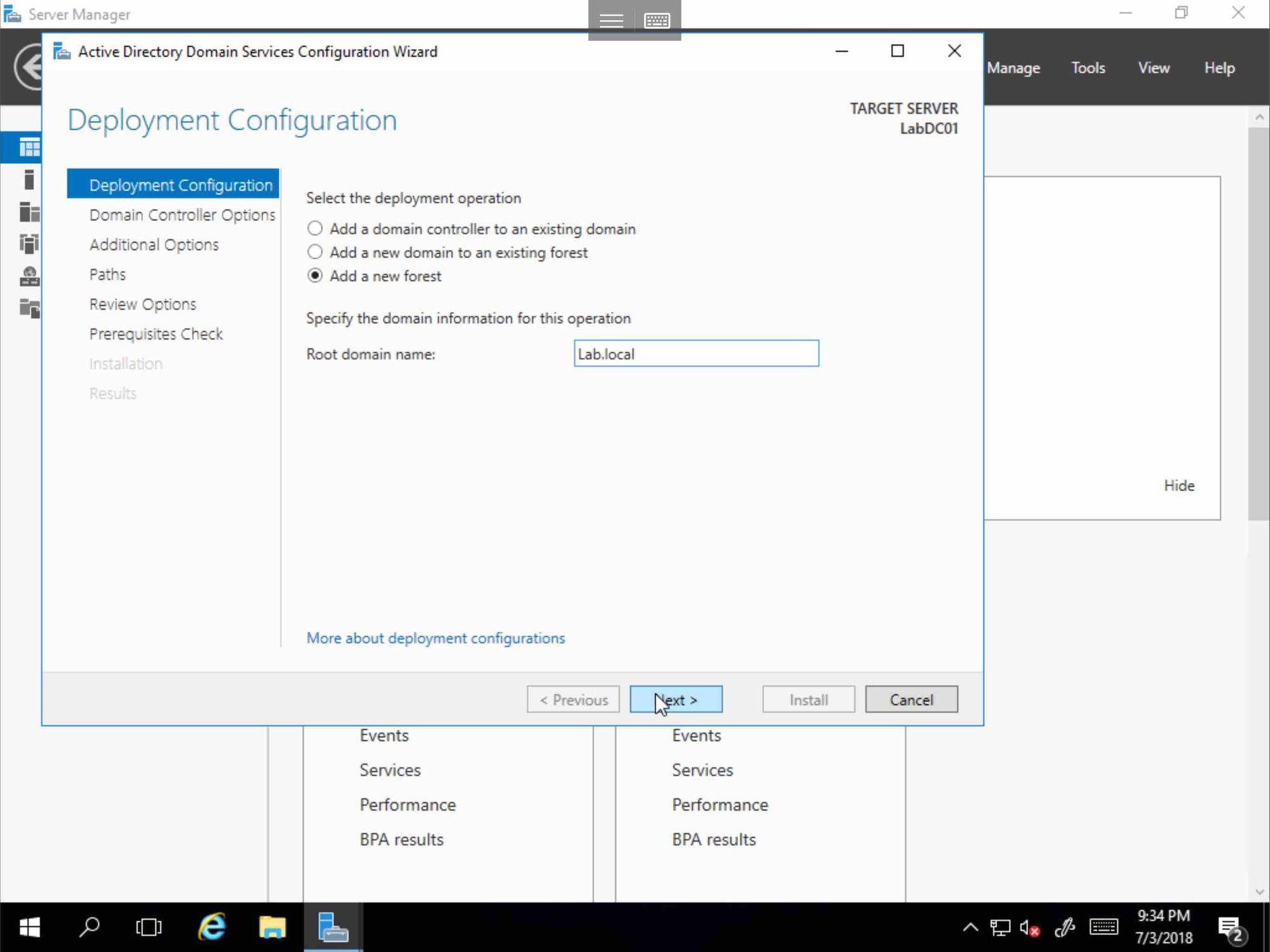 Leave the defaults, and assign a Directory Services Restore Mode Password Click Next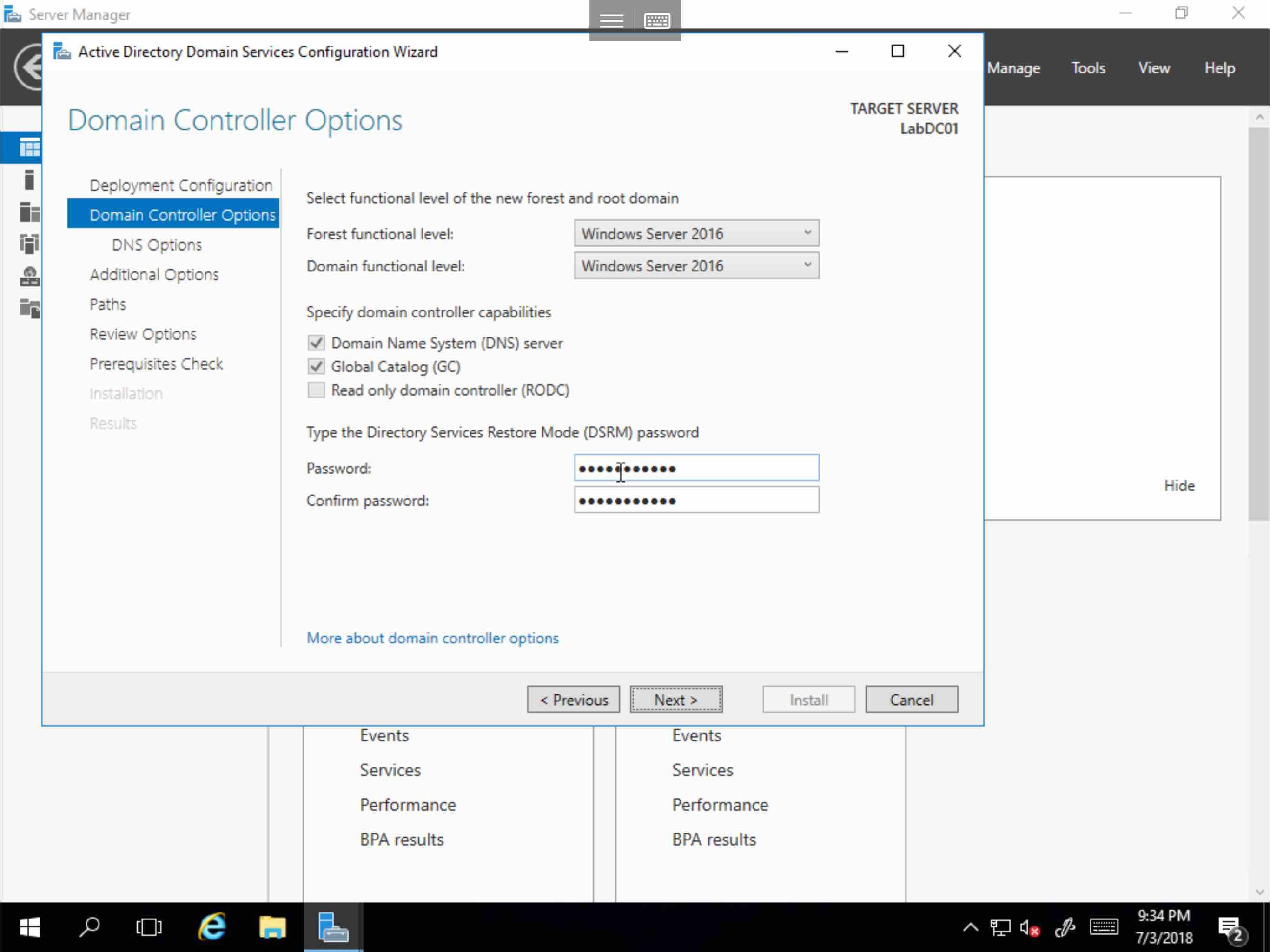 Click Next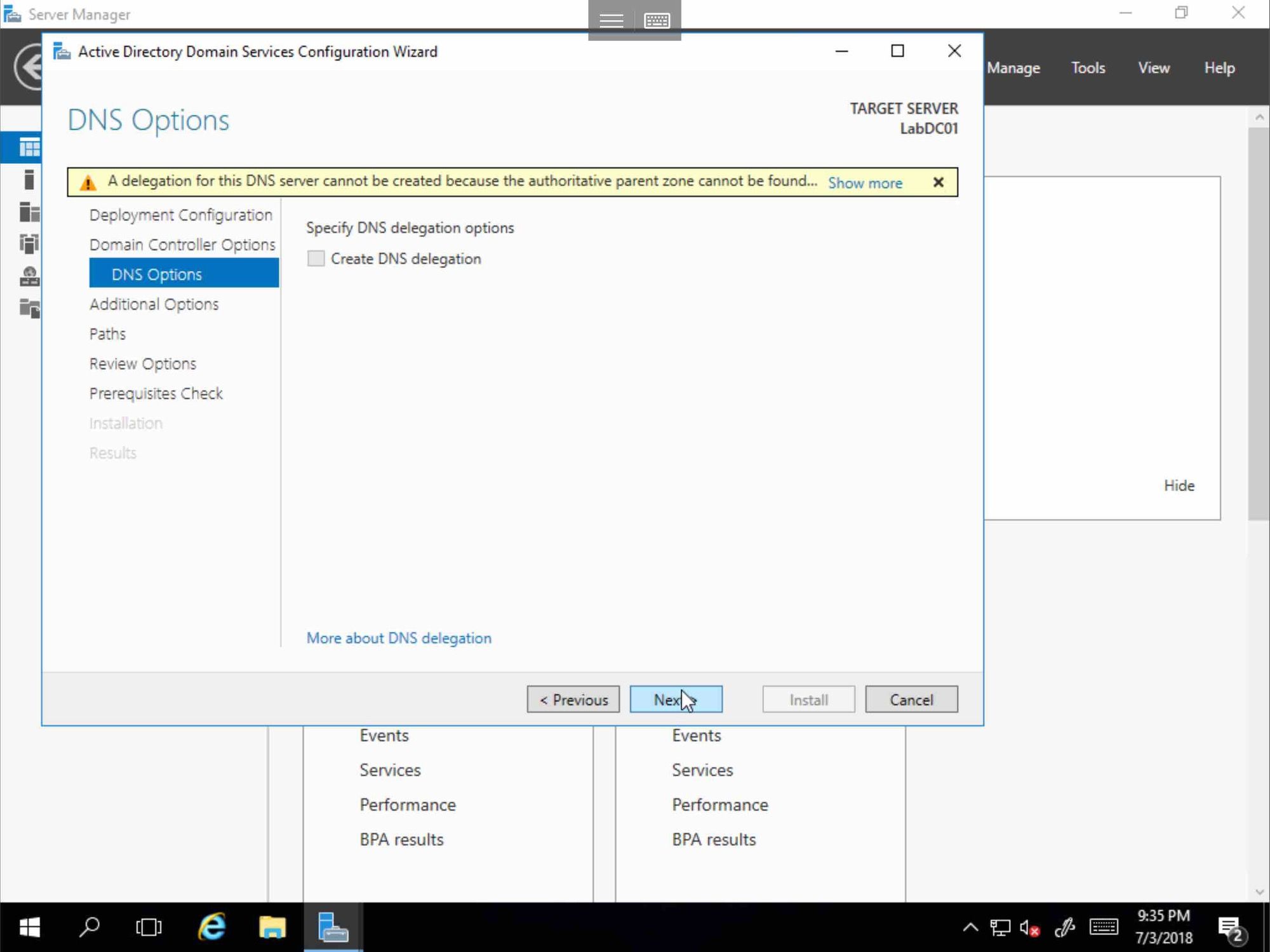 Click Next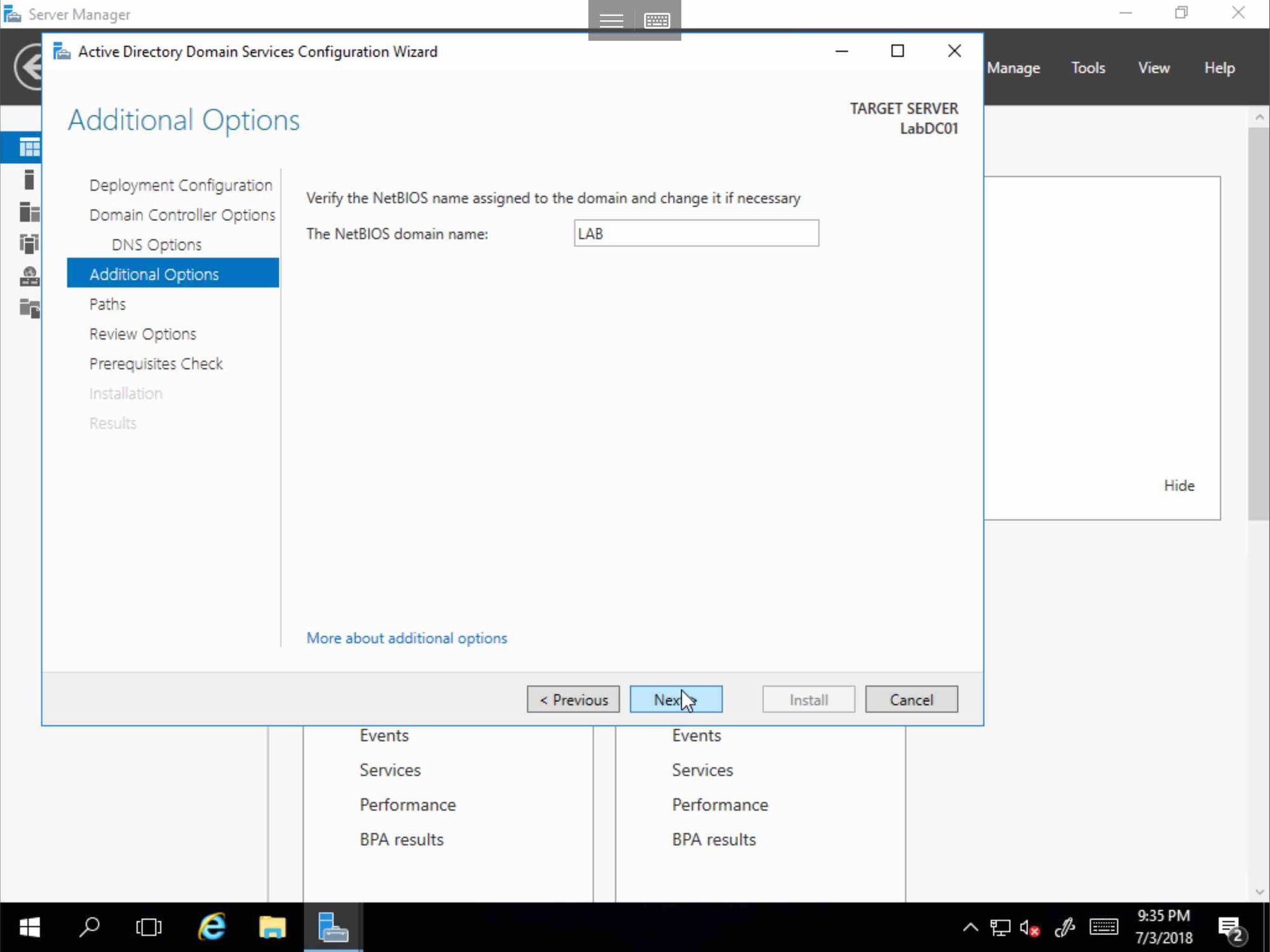 Click Next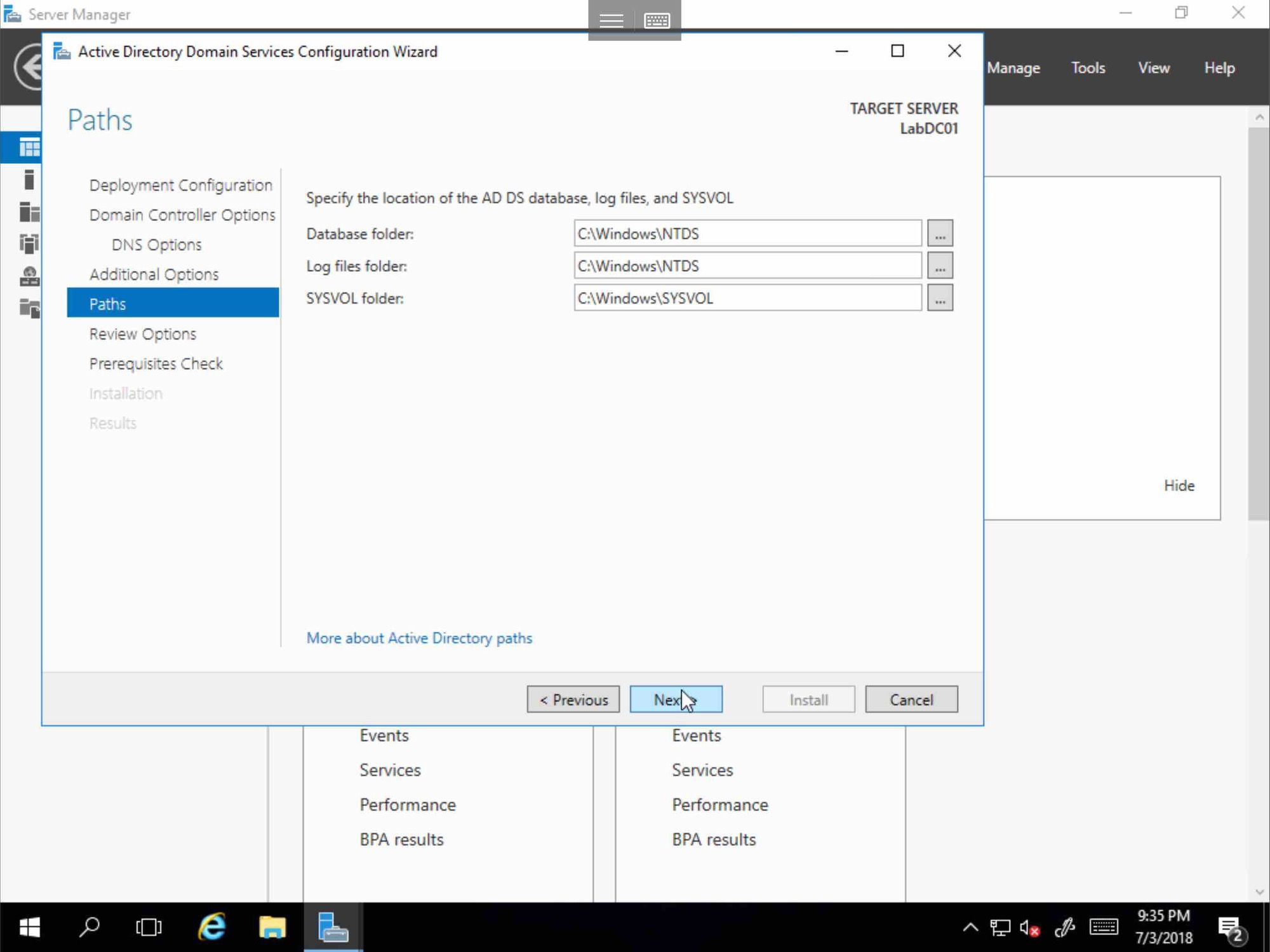 Click Install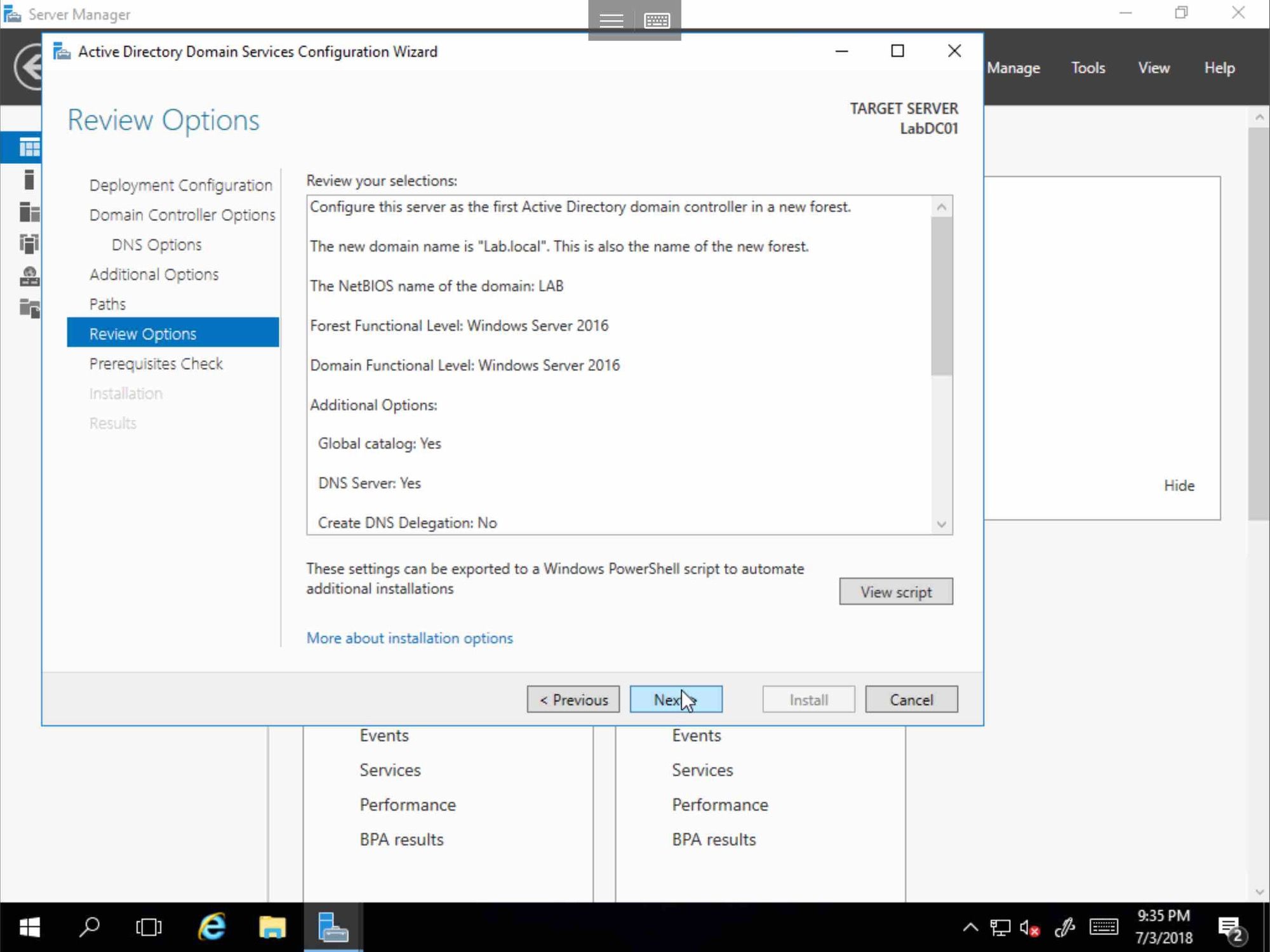 When the install is finished the server will reboot.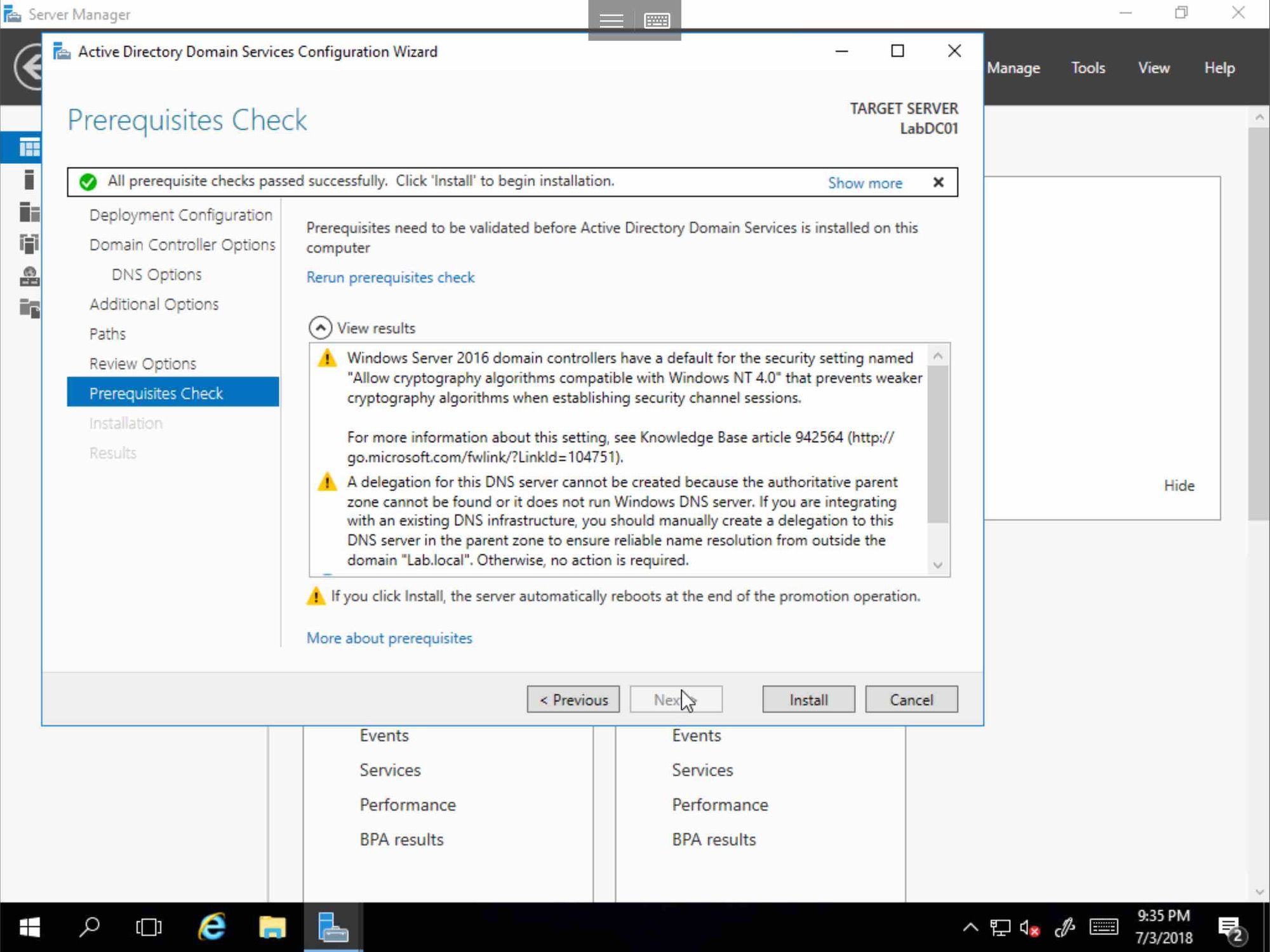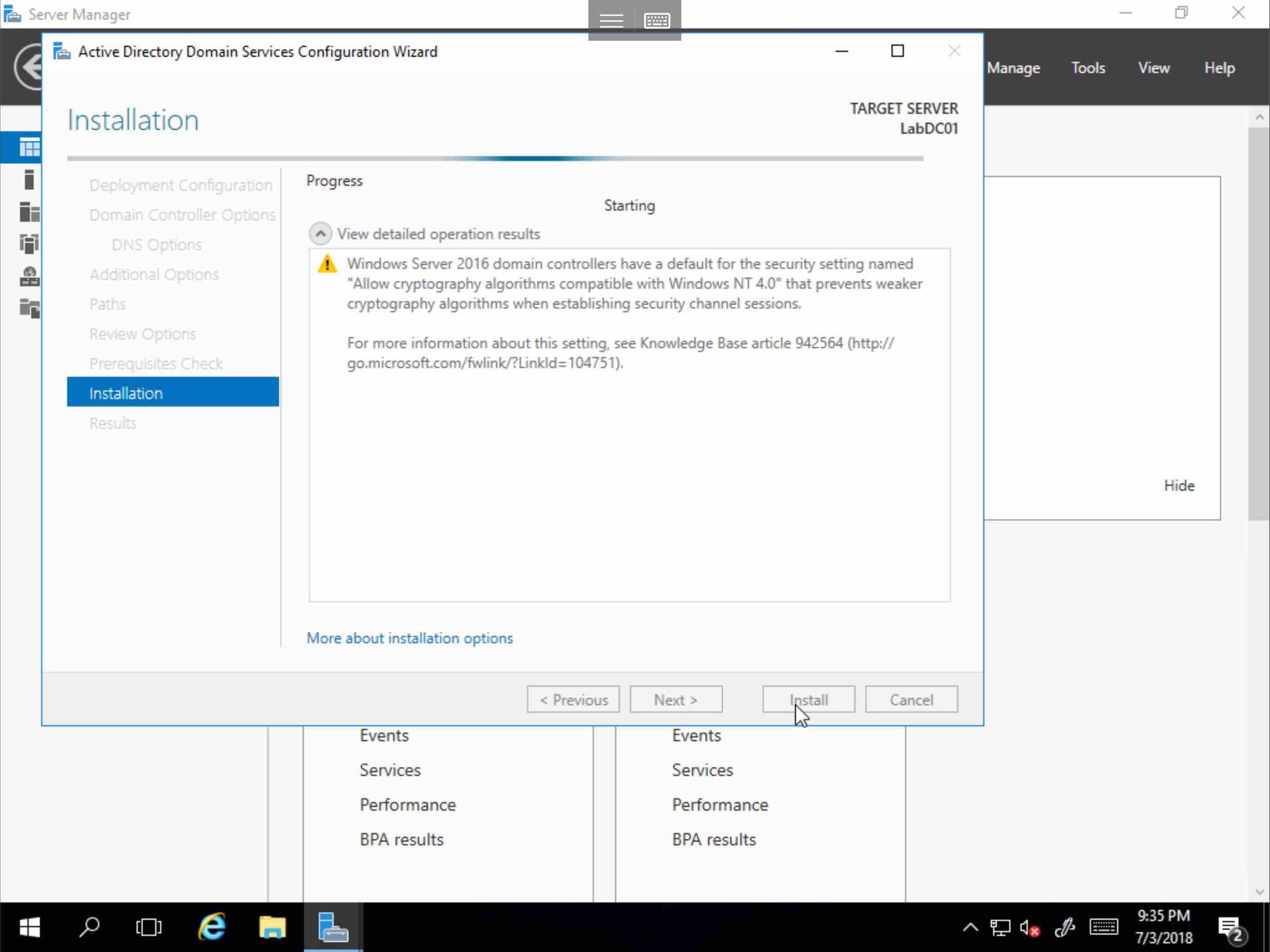 Add
ADDS

Role to LabDC02

Click Next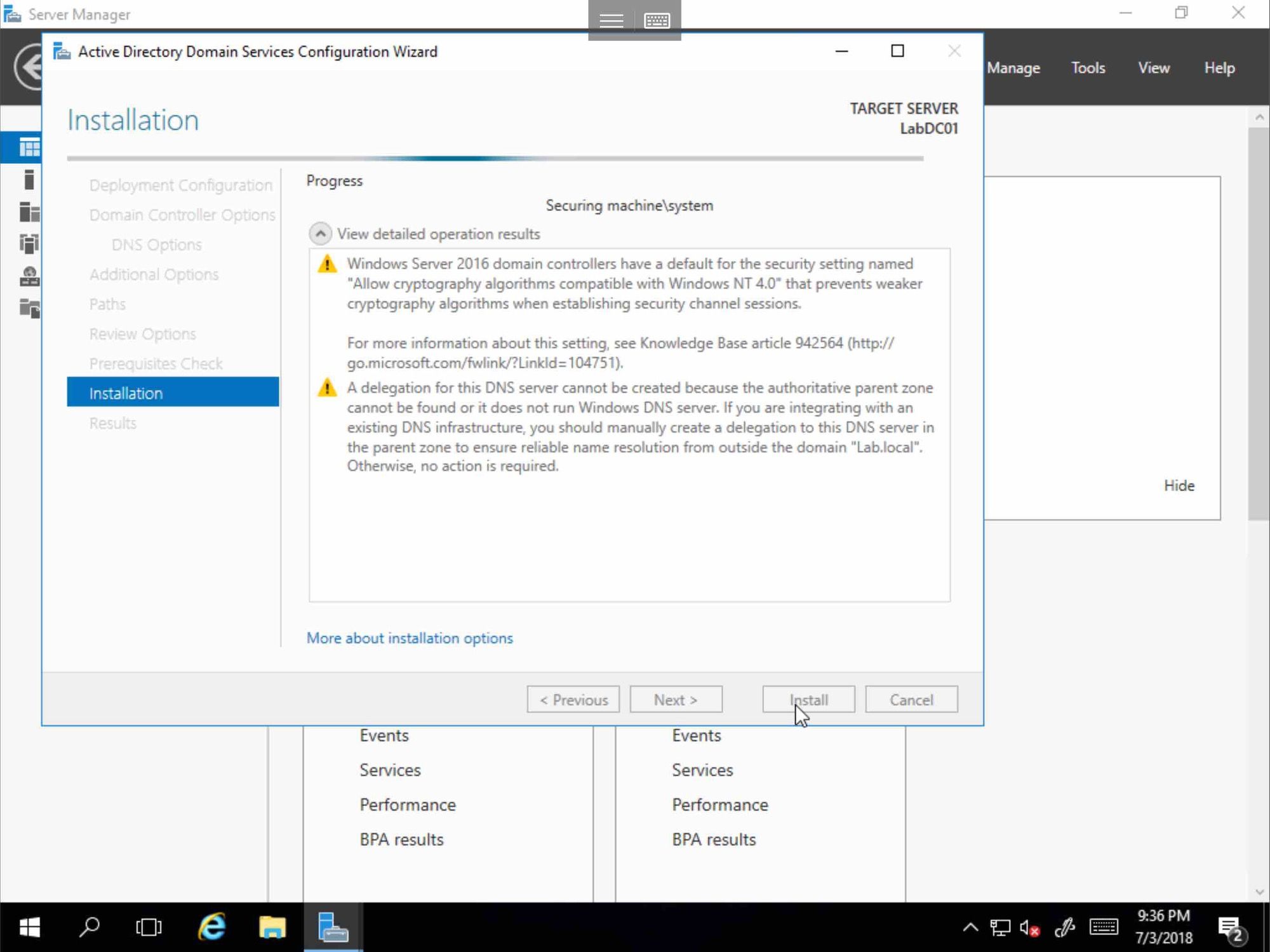 Click Next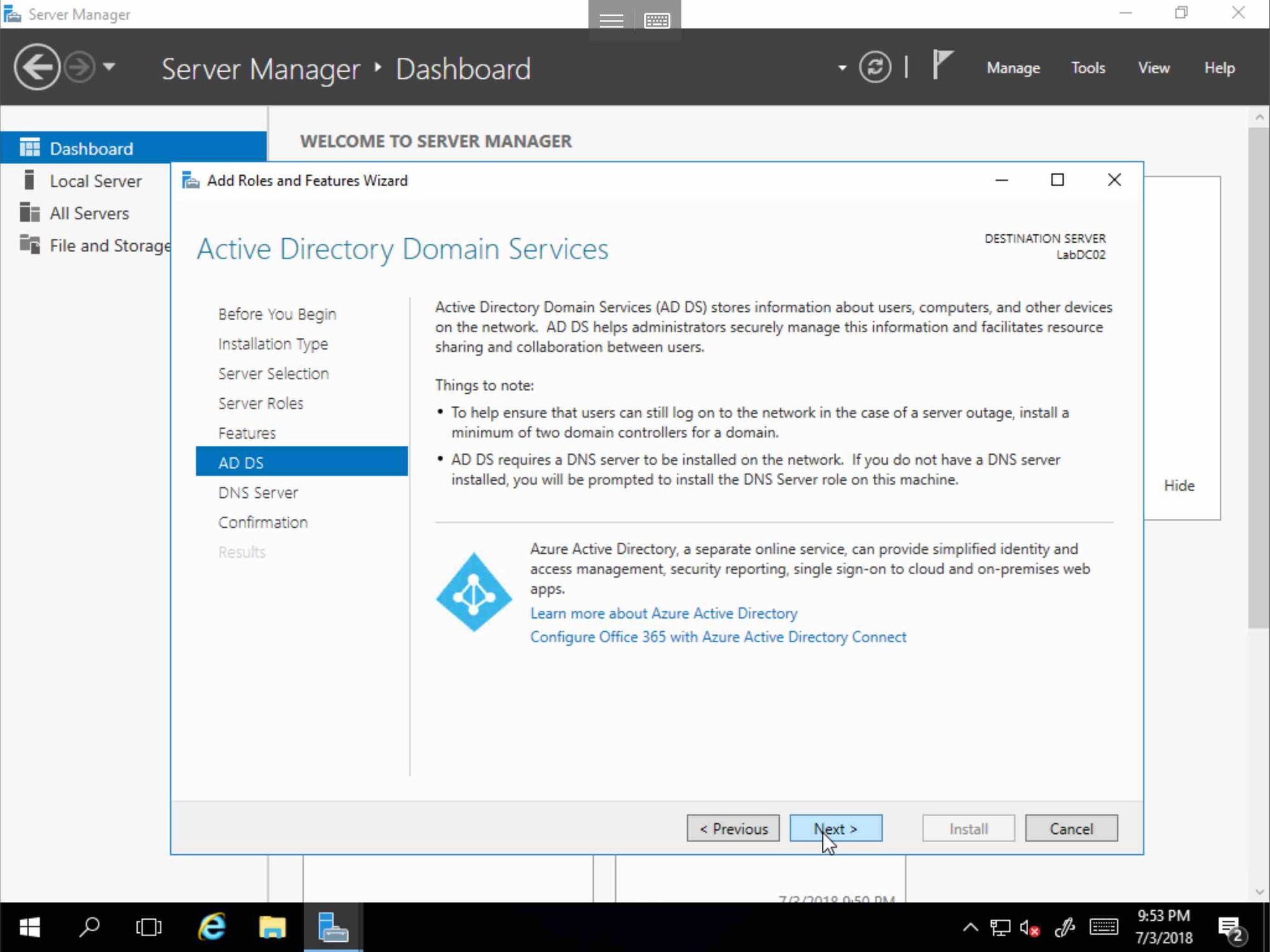 Click Next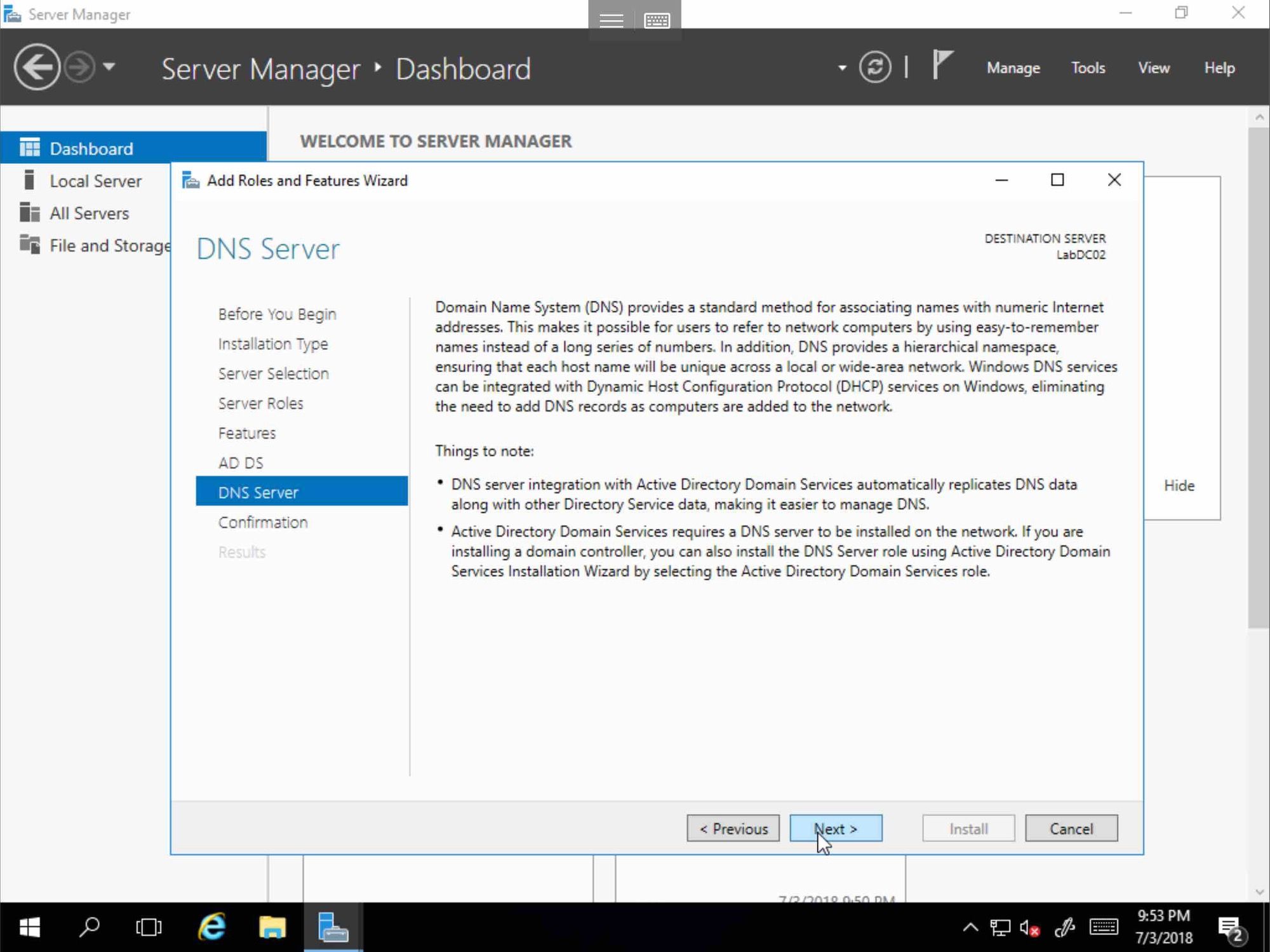 Click Install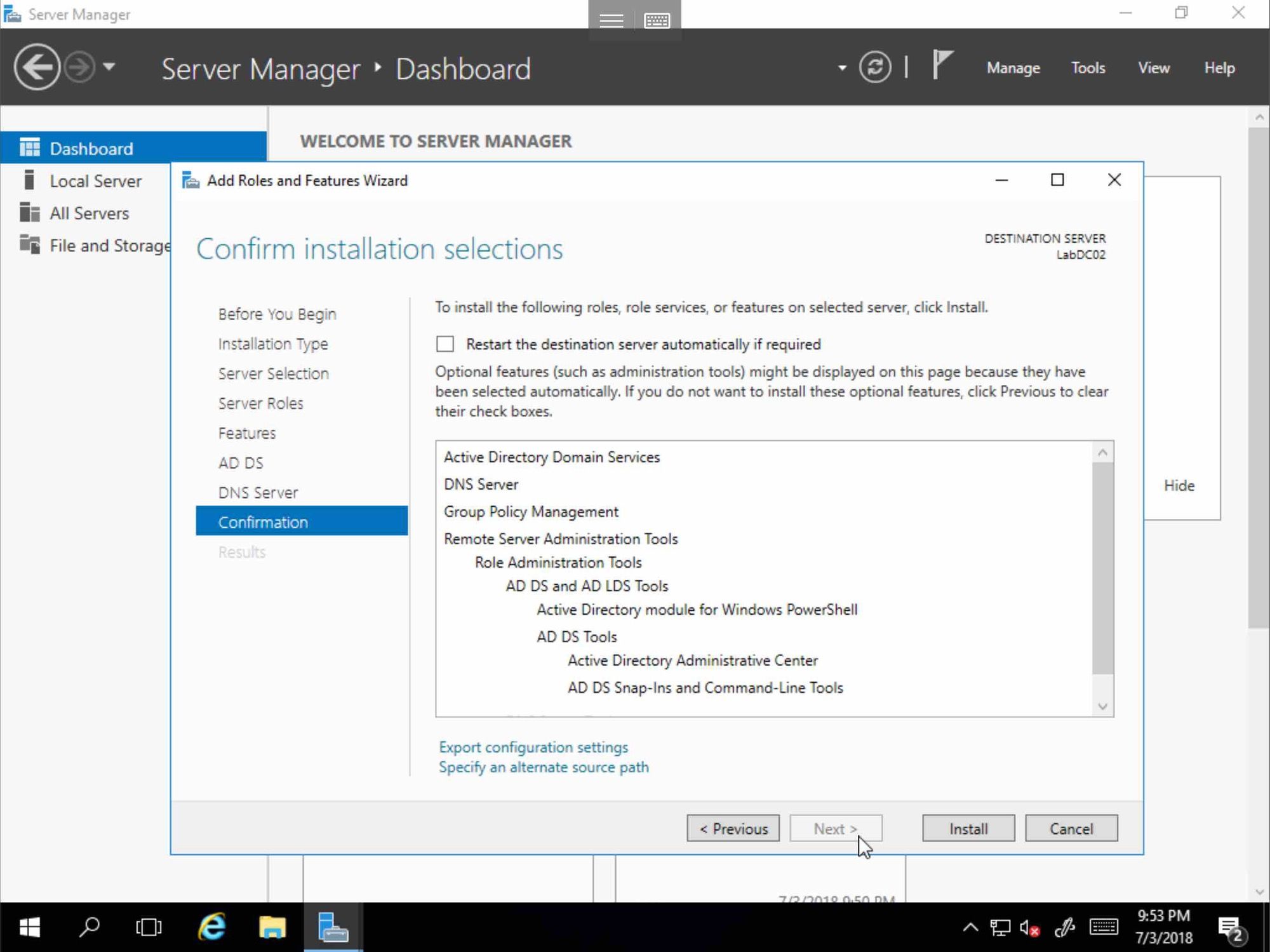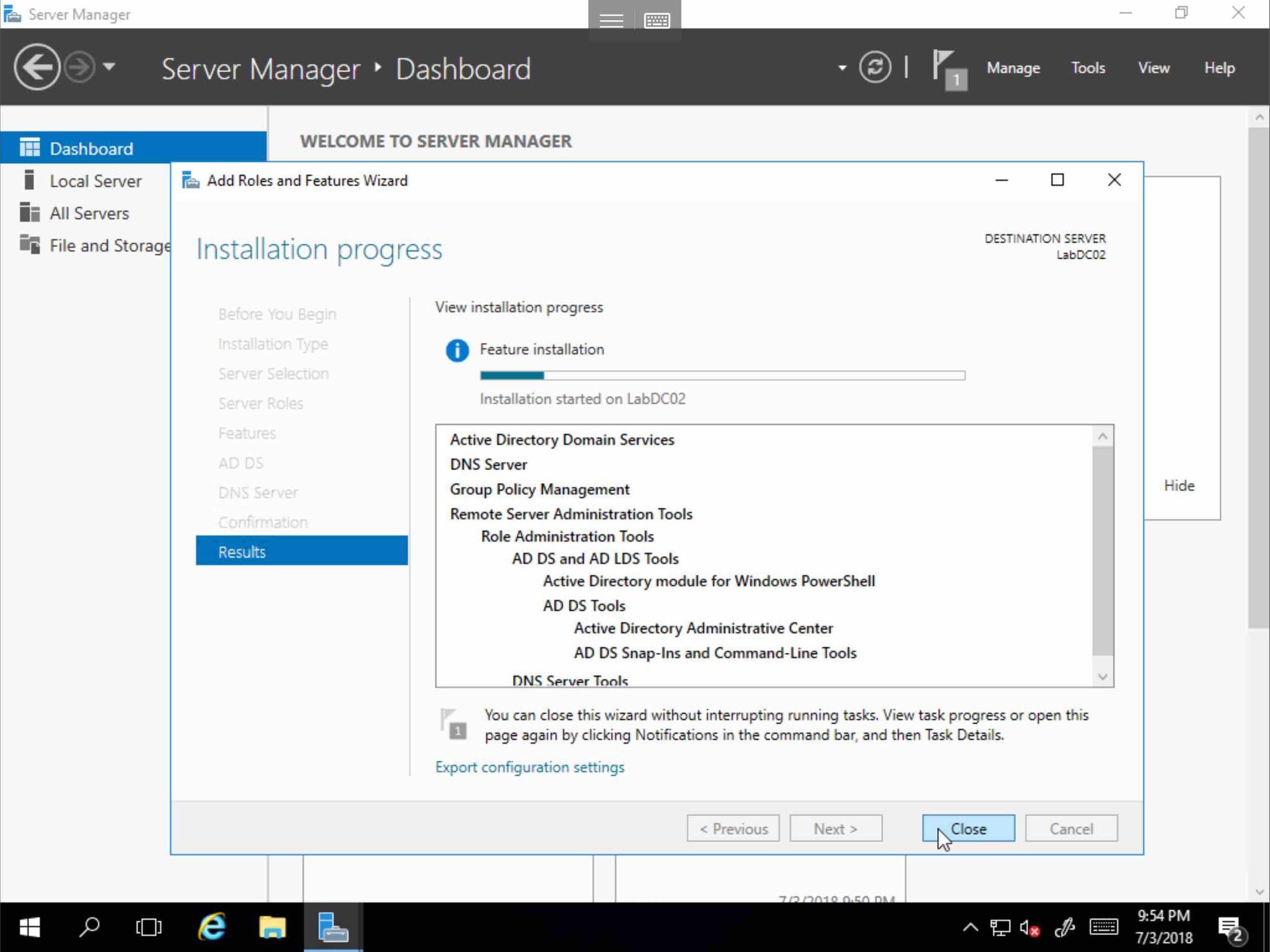 Click Promote this Server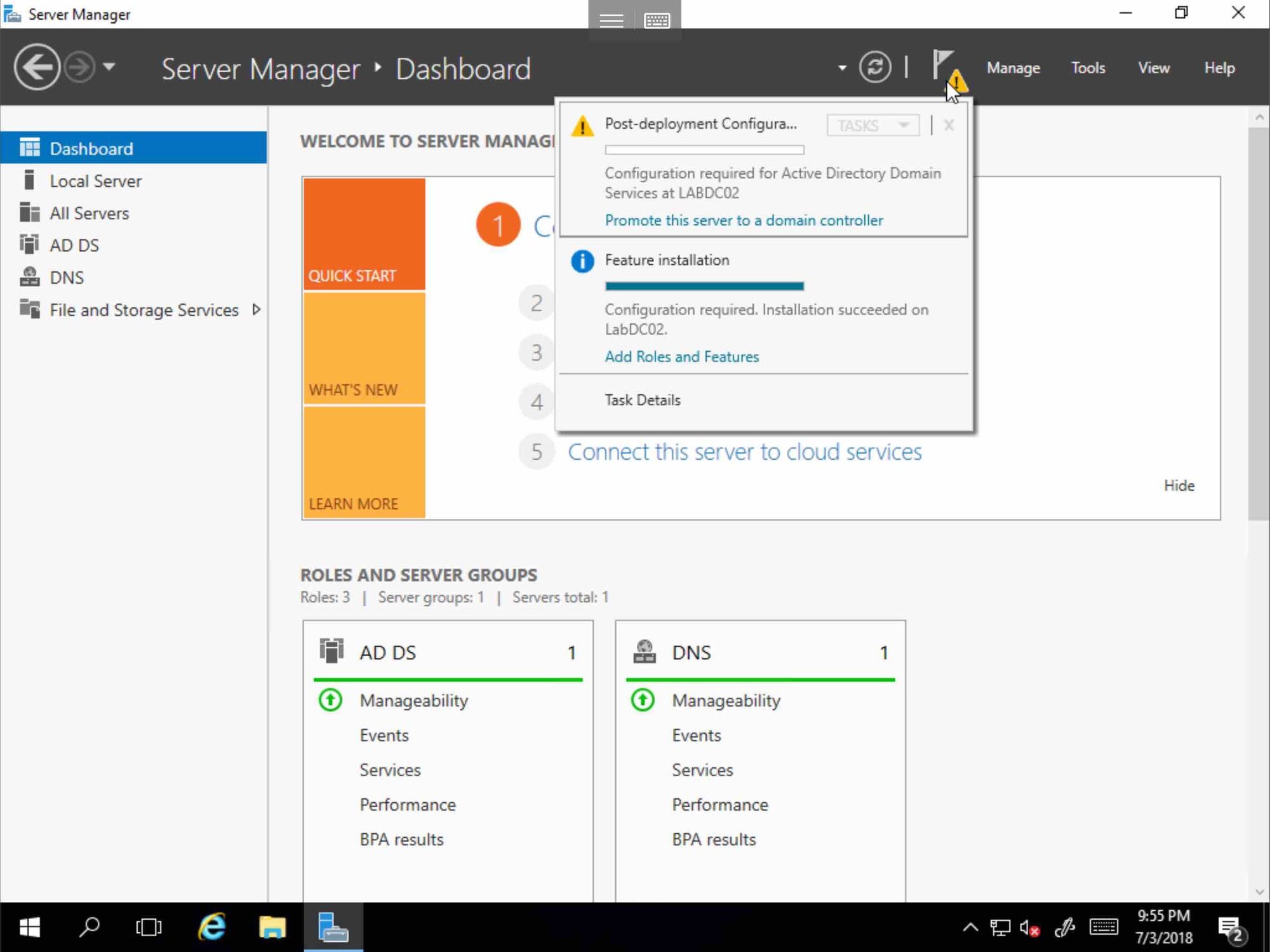 Select Add a Domain Controller to an existing domain, and Click Next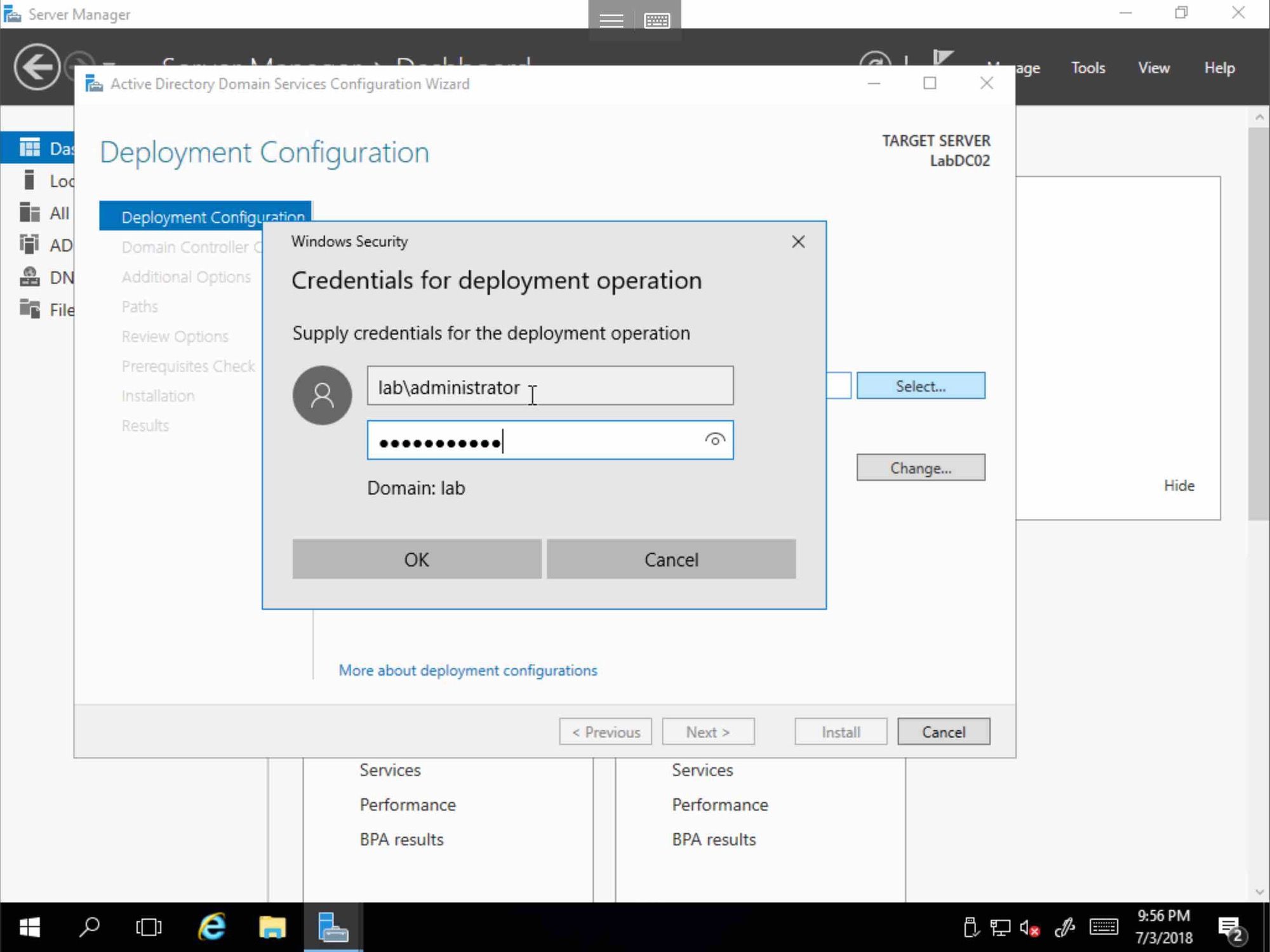 Supply Credentials to Domain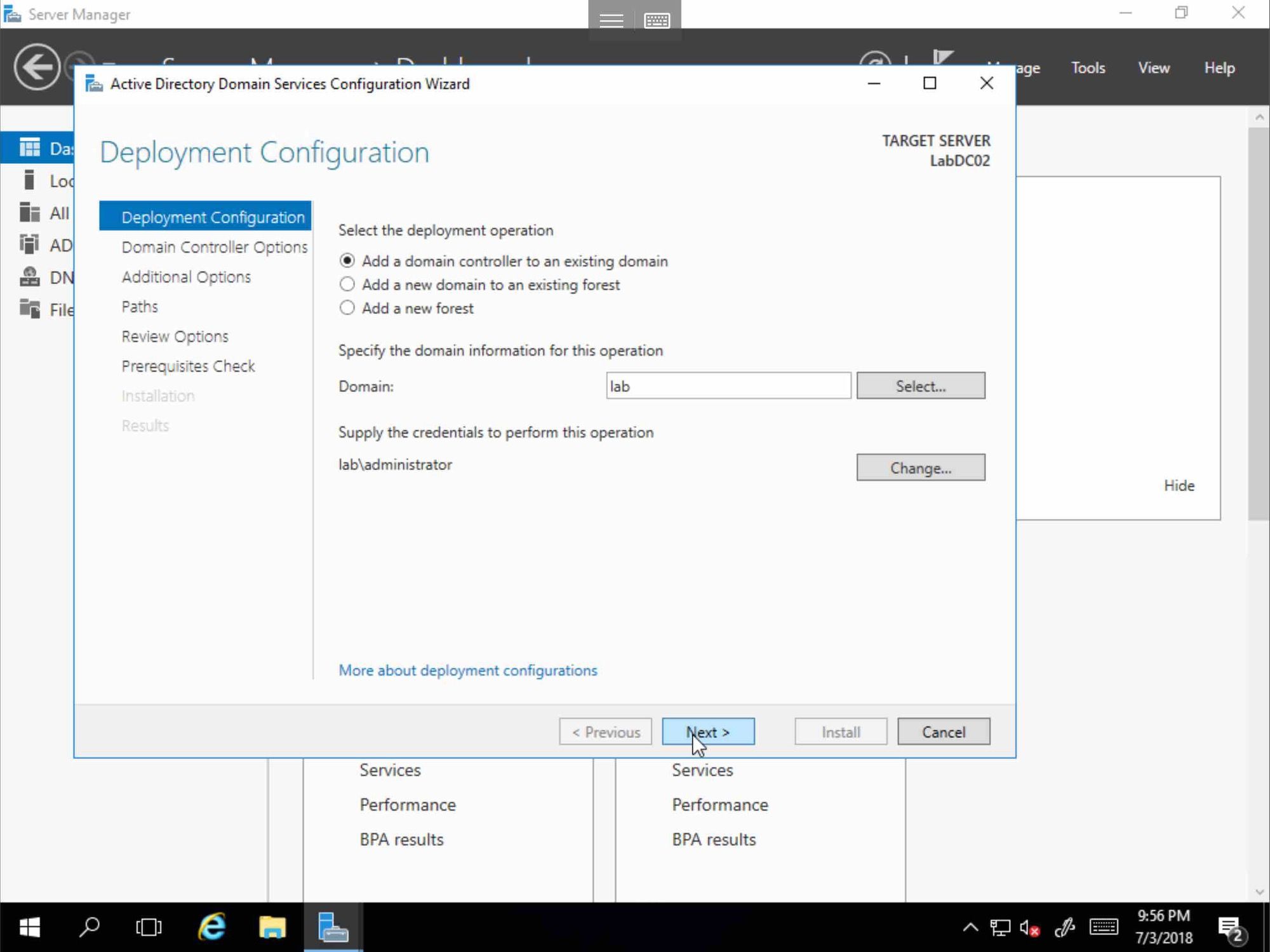 Assign, and confirm DSRM Passord. Click Next.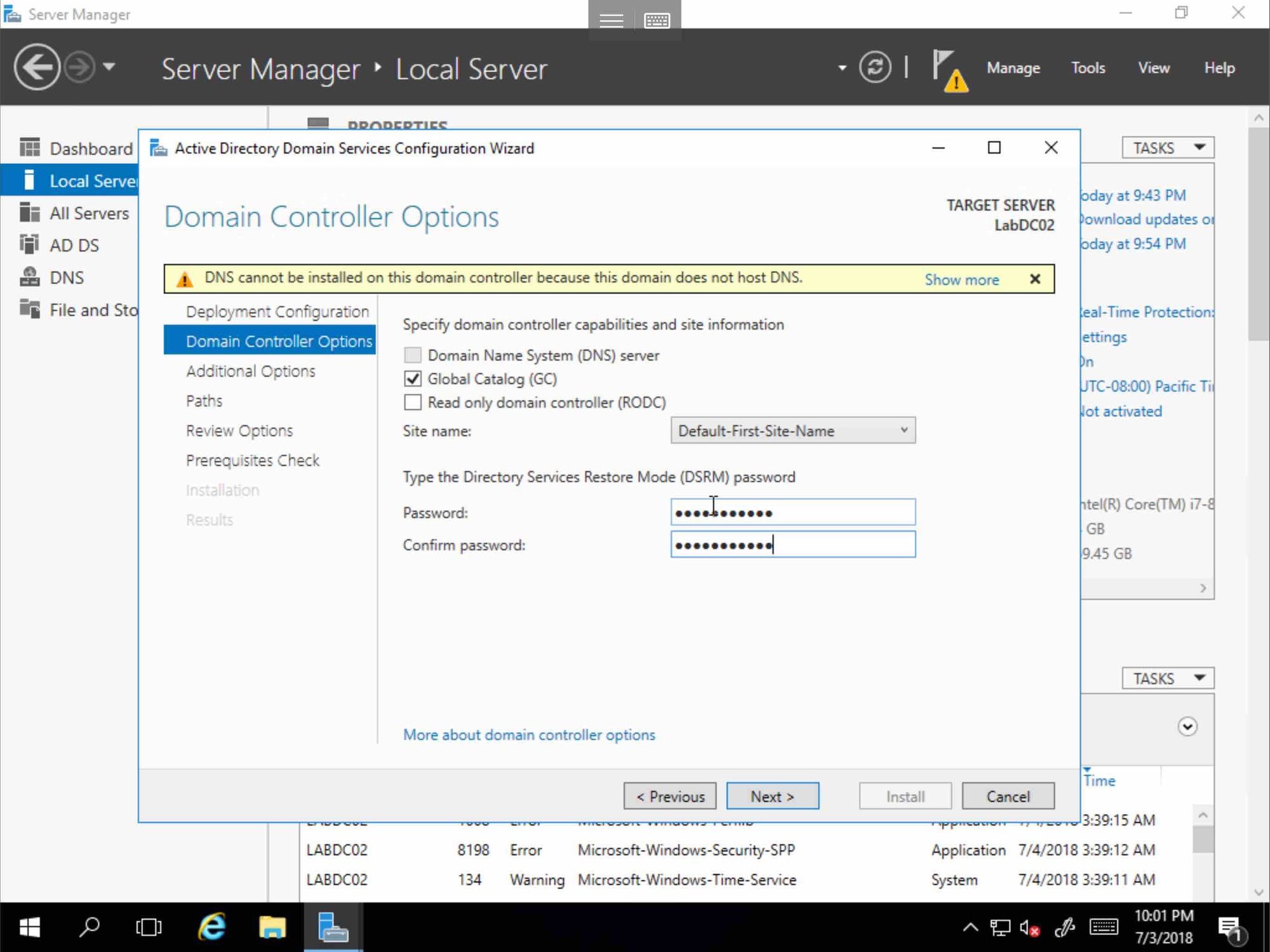 Click Next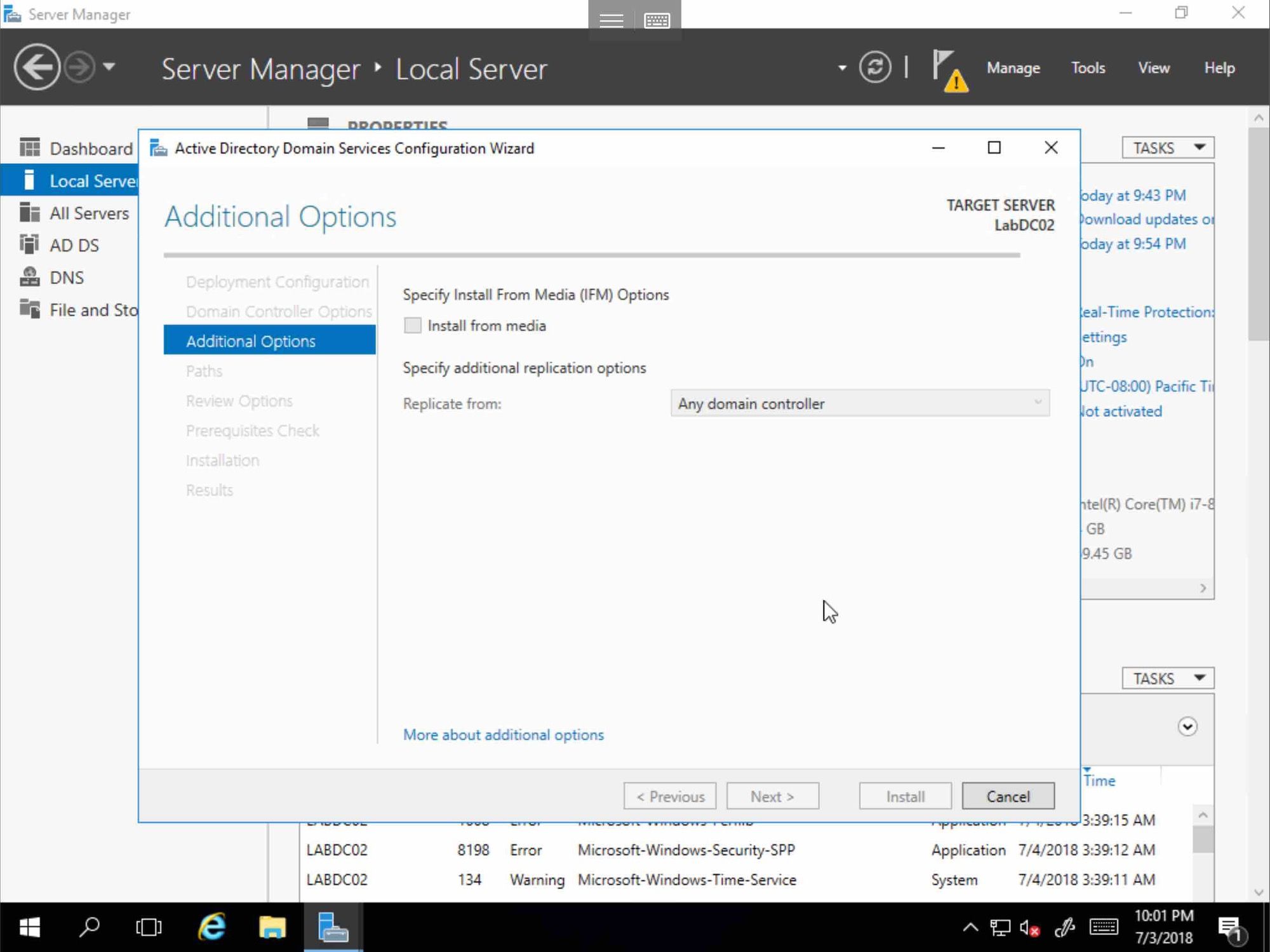 Click Next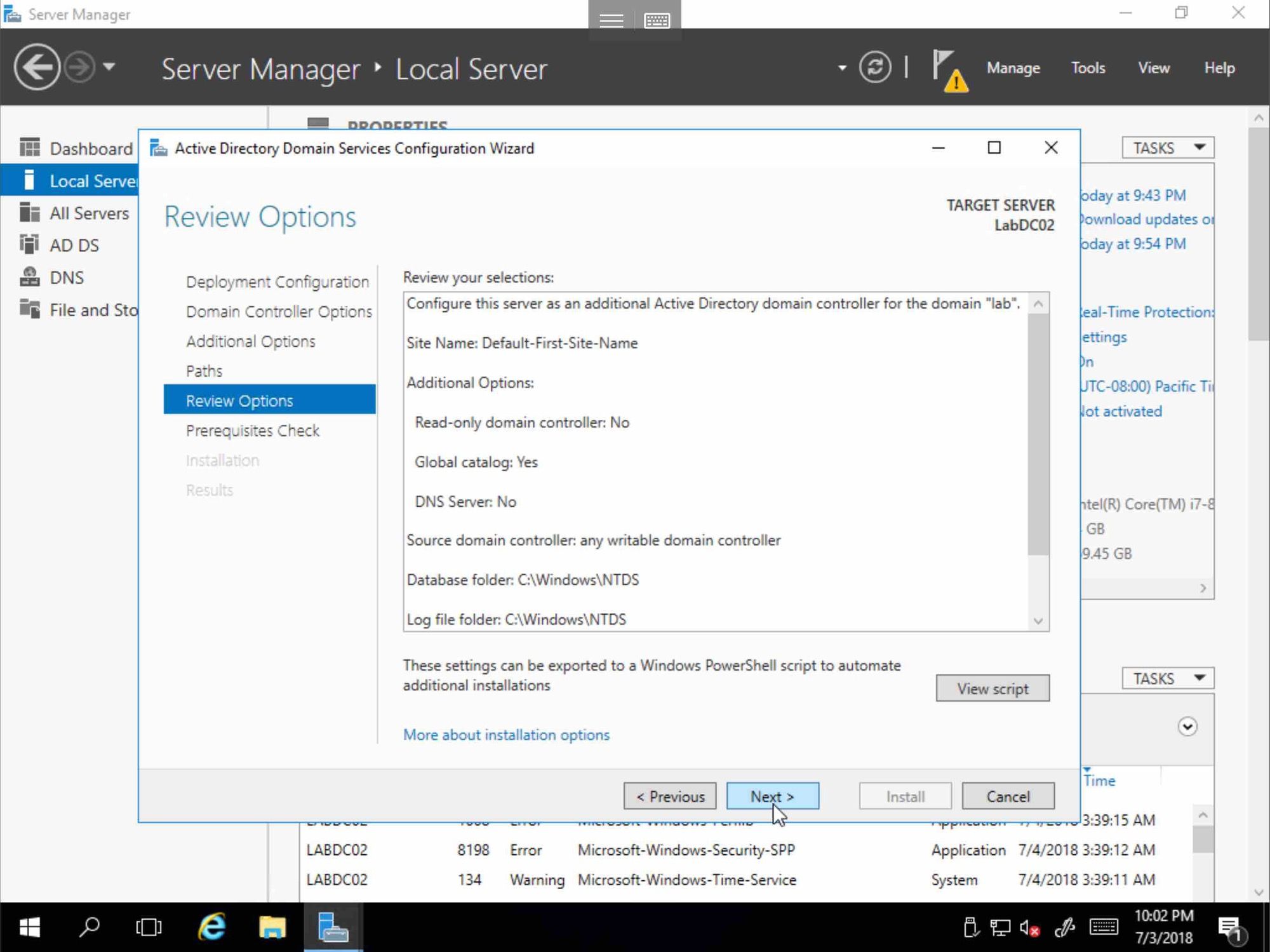 Click Next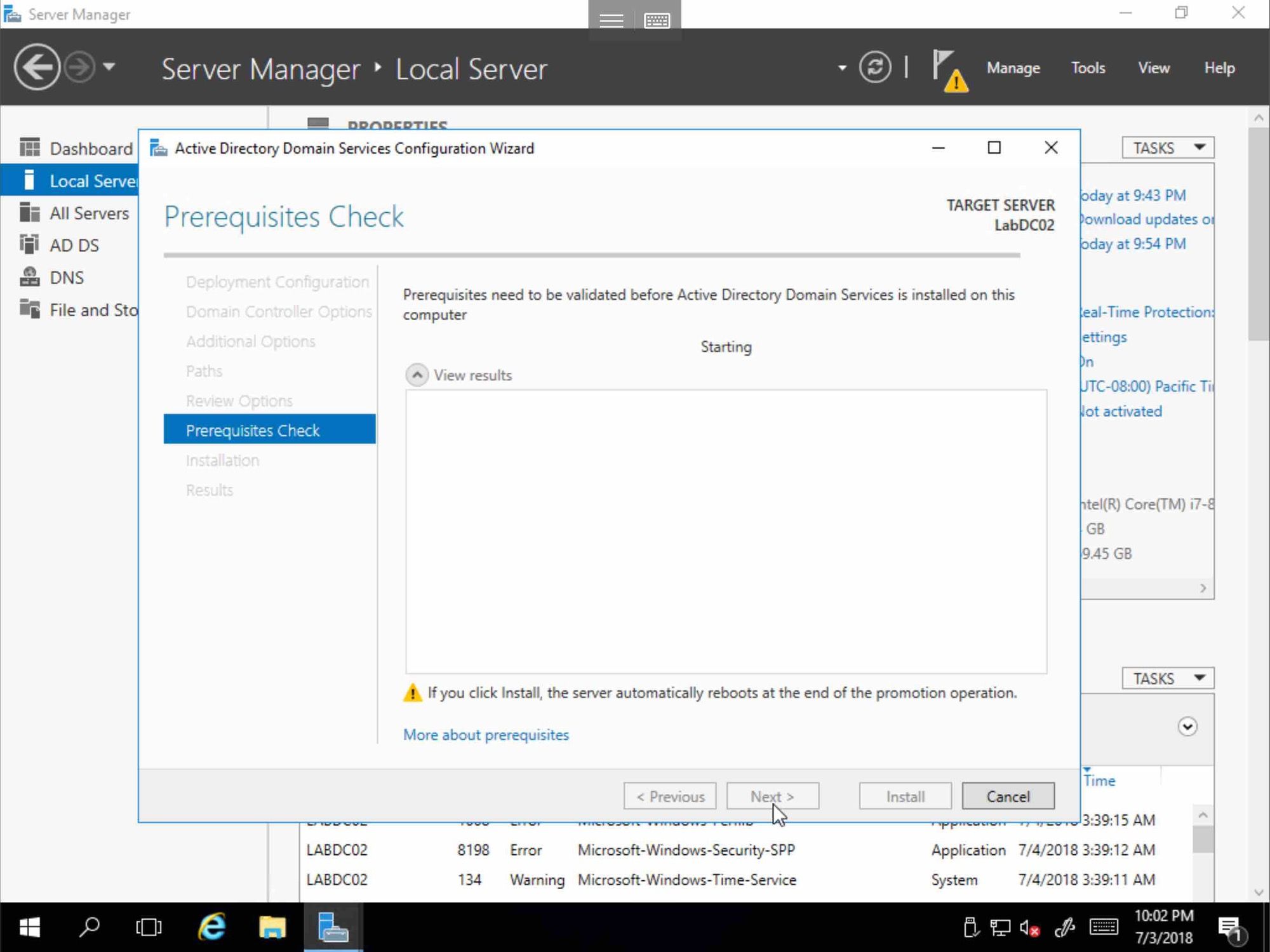 Click Next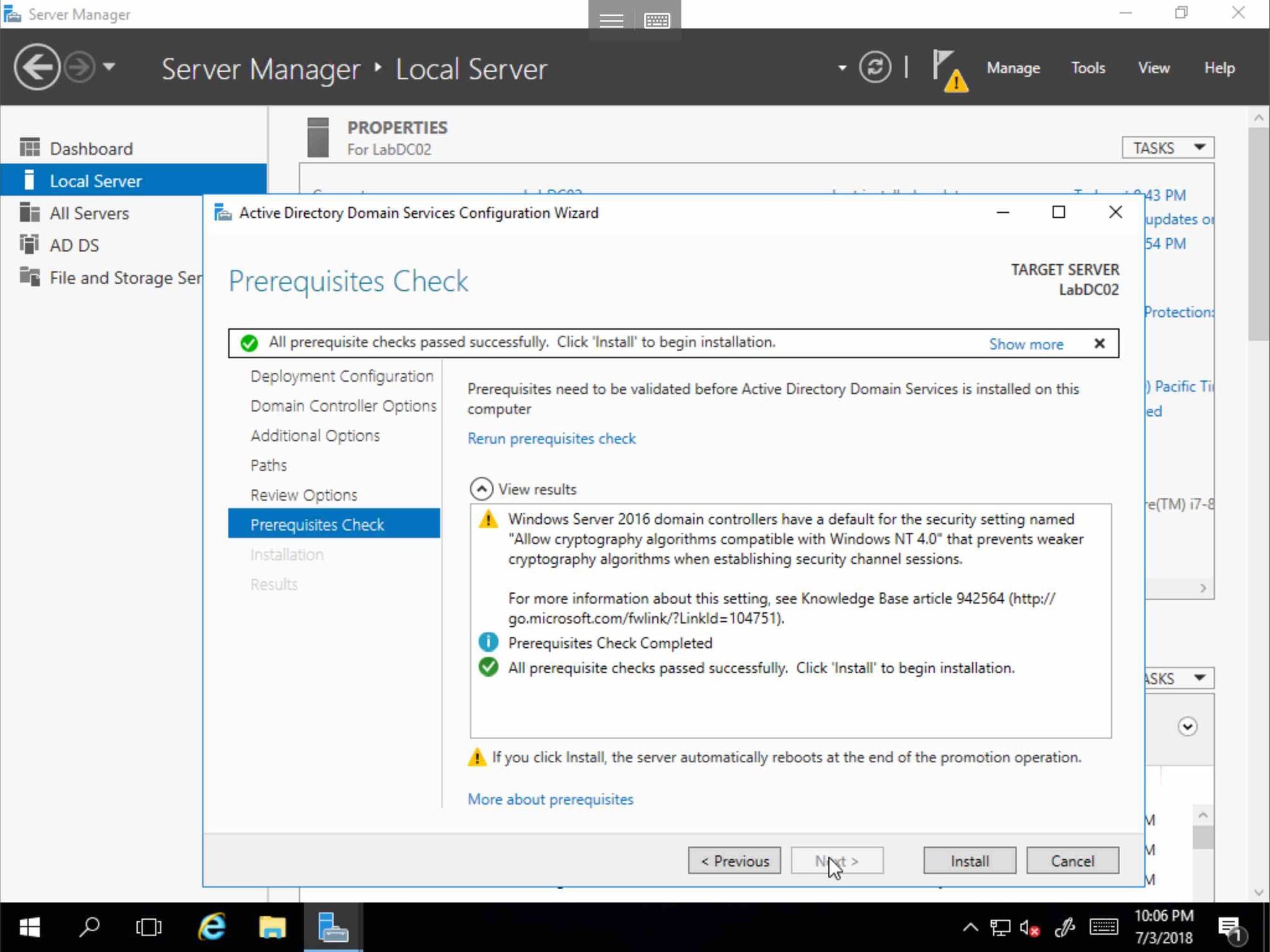 Click Next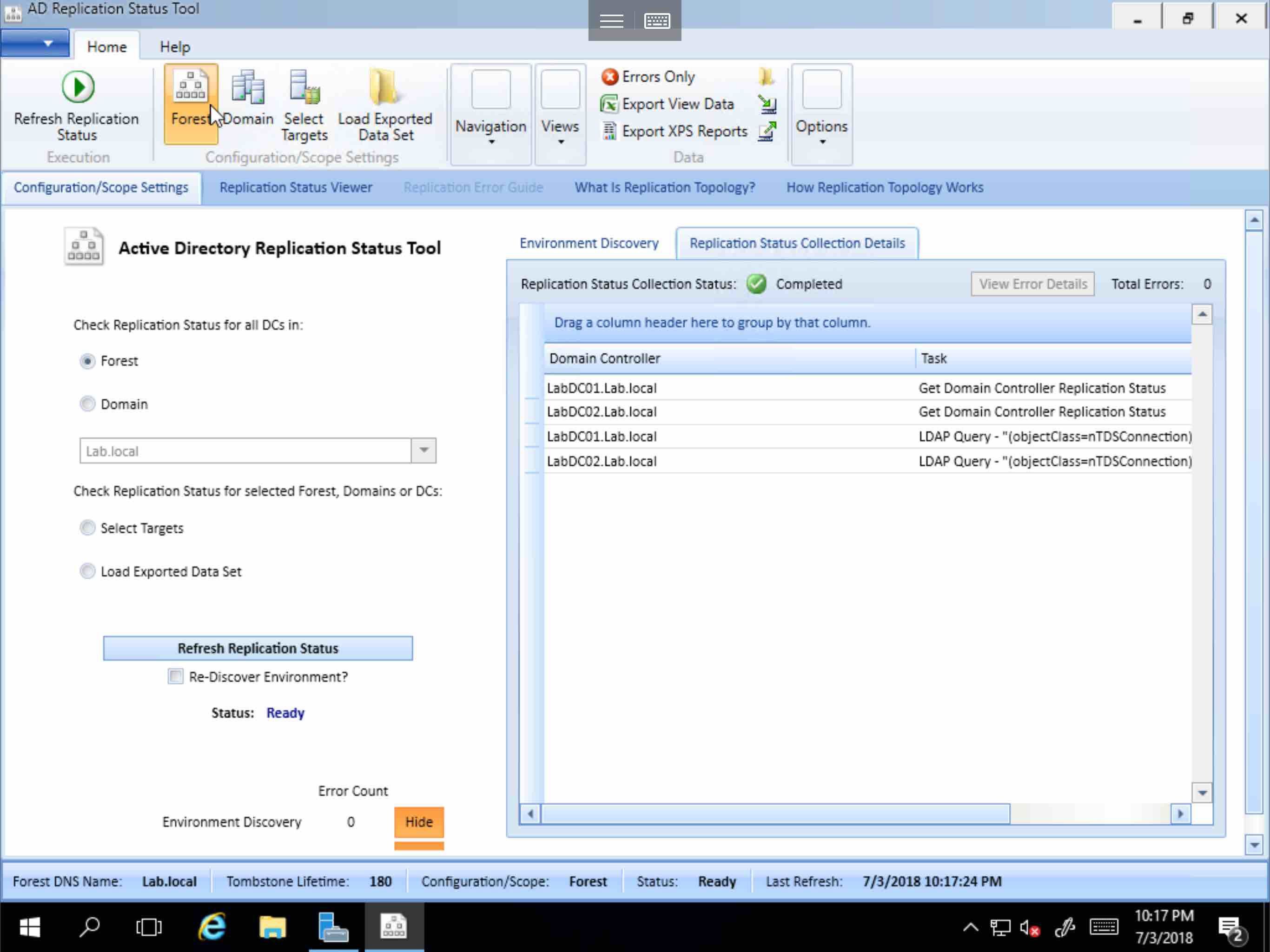 Click Install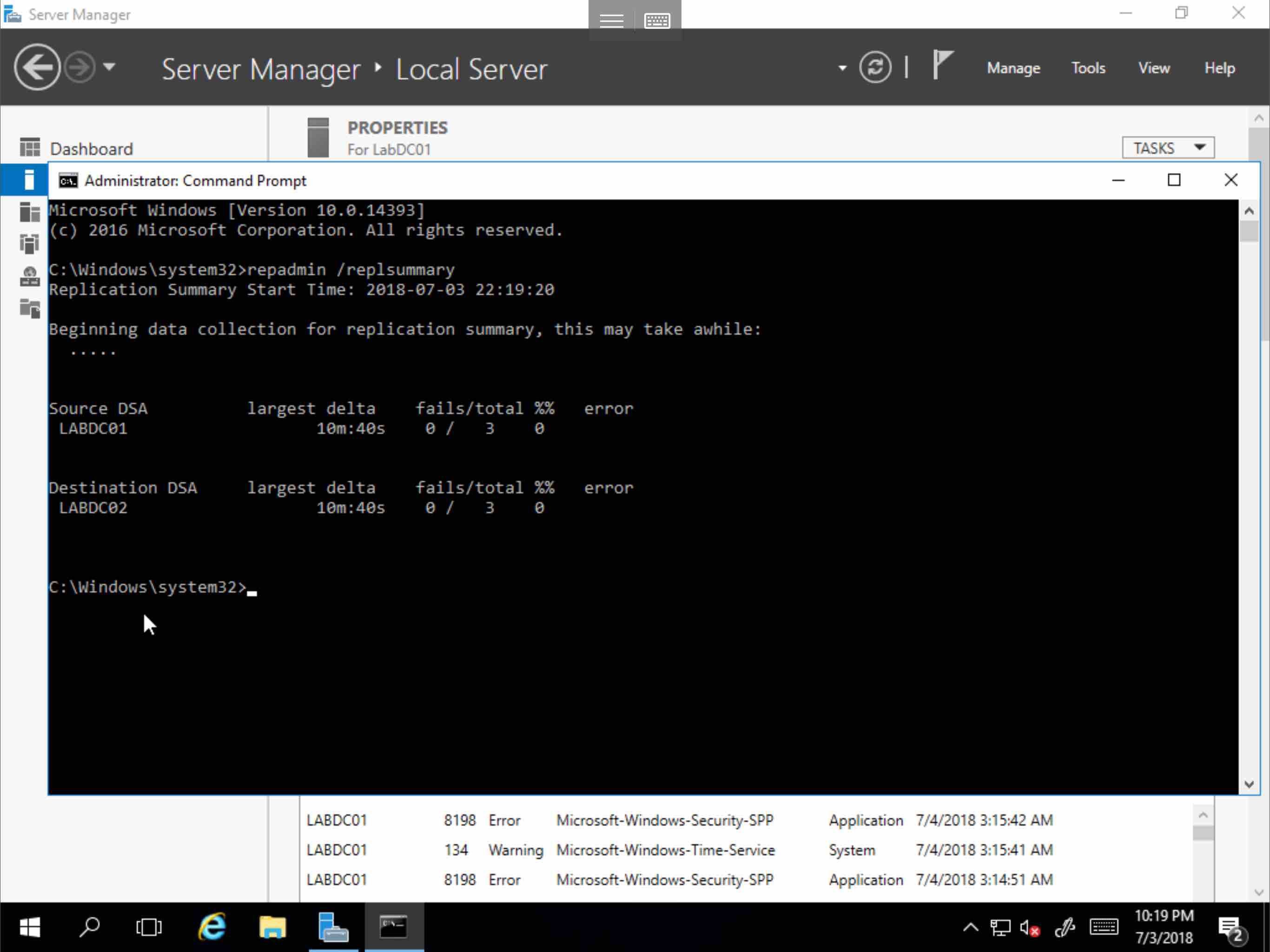 Coming Along
The lab is coming along. With the addition of Active Directory, a lot of stuff will get easier. For example, SSO on VMware, Group Policy Management, Updating, and Patching.