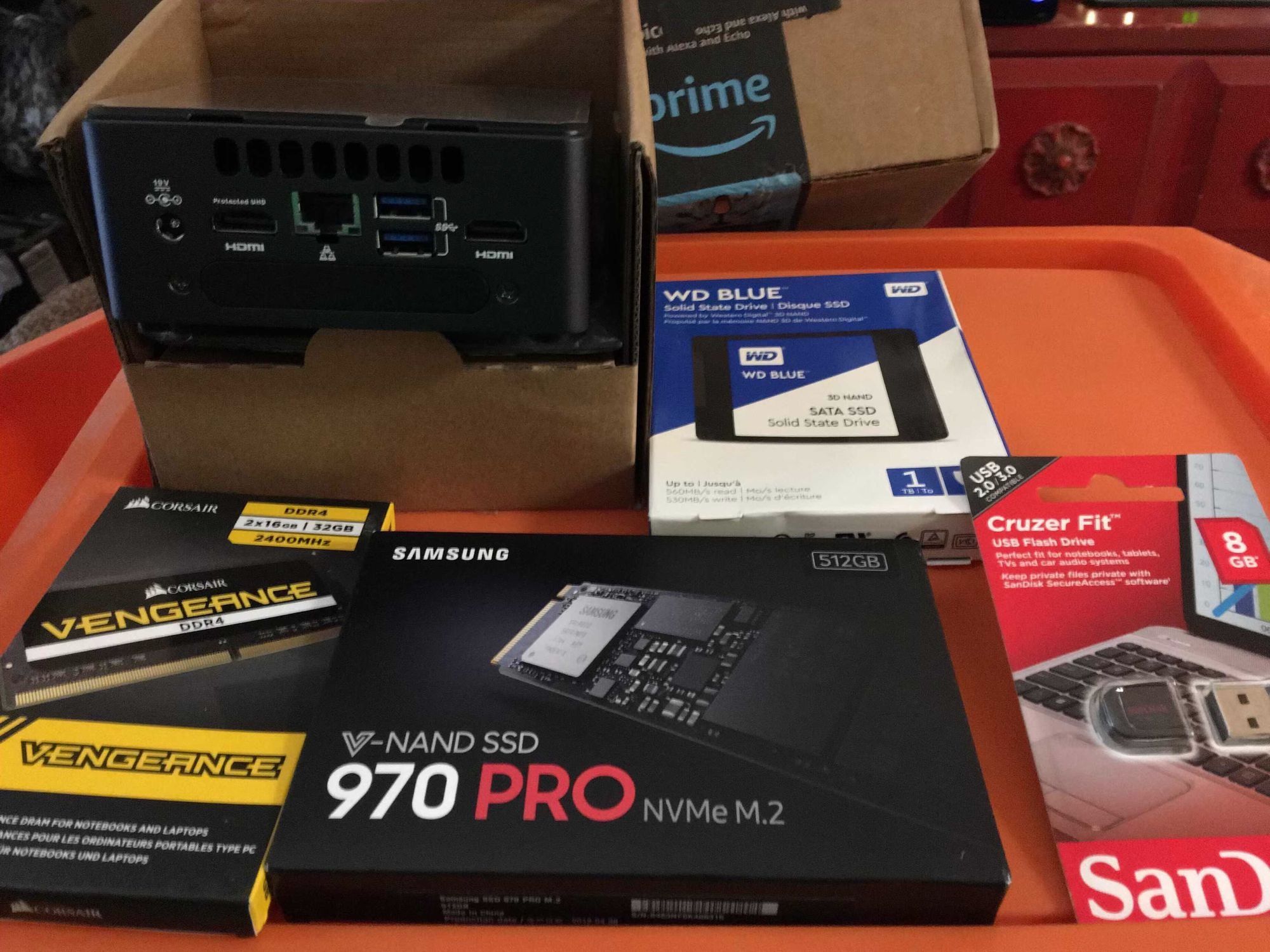 Hosts for the New Lab
It was a long time coming, buying proper Lab hardware, and after reading a couple of Blogs by Florian @virten, that I decided on the Intel NUC.
One of which was https://www.virten.net/2018/05/esxi-on-7th-gen-intel-nuc-kaby-lake-dawson-canyon/.
It's performed exceptionally well, and met my requirements of, remote vPro/ilo connectivity, as well as low power consumption.
I have two in operation, servicing the lab, and am quite happy with the speed/performance, as well as, the ease of upgrade/install.
As I've mentioned in prior, you don't need a bunch of expensive hardware to learn, and have a working lab.
It's just easier to configure, and allows you to run more virtual machines at one time.
Lab along with me, and I hope you enjoy!
Lab Intel
NUC

HW

Build

All the parts have arrived. Let the fun begin.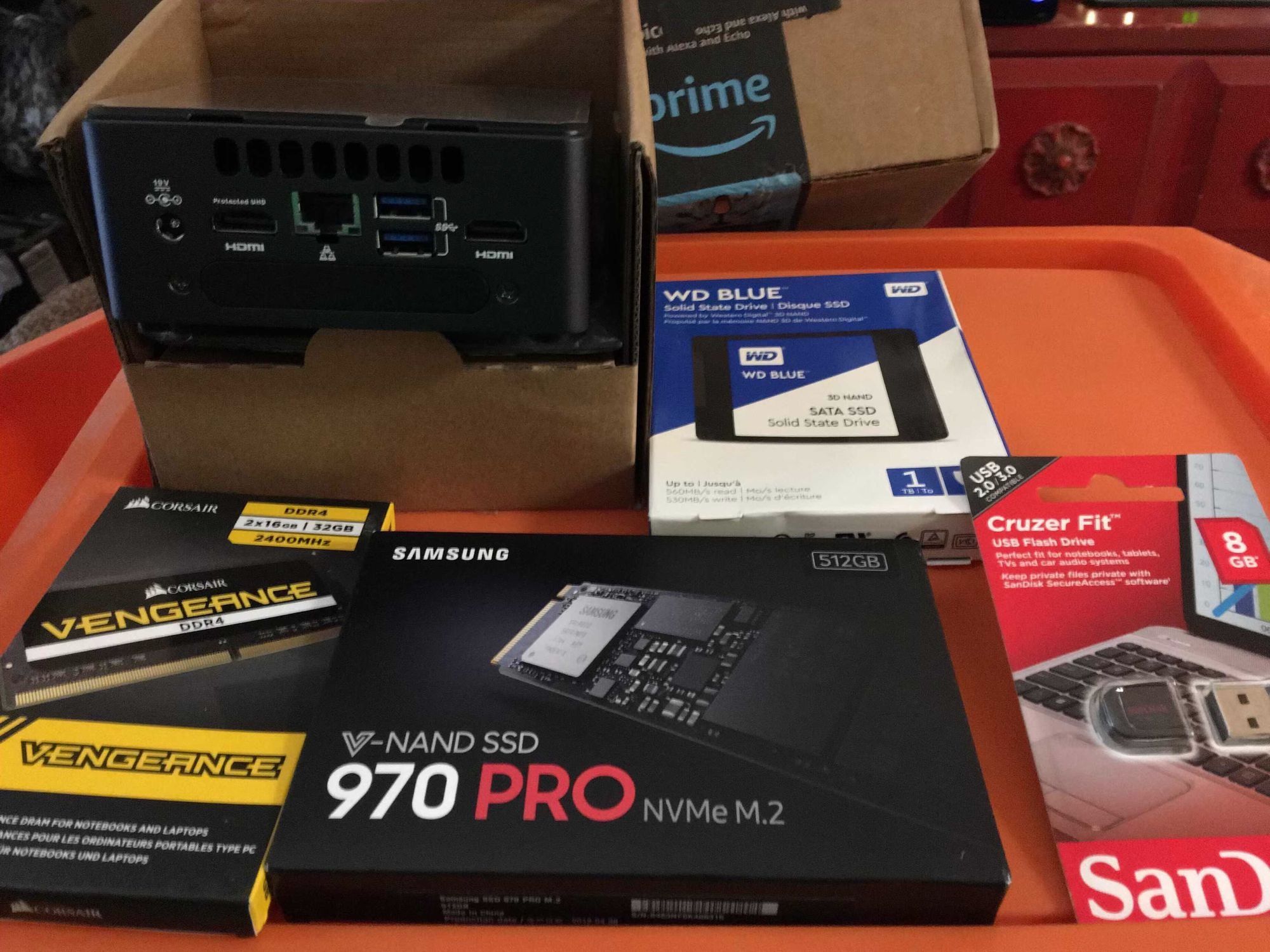 The NUC in the palm of my hand for comparison. It feels heavy and well made, even empty.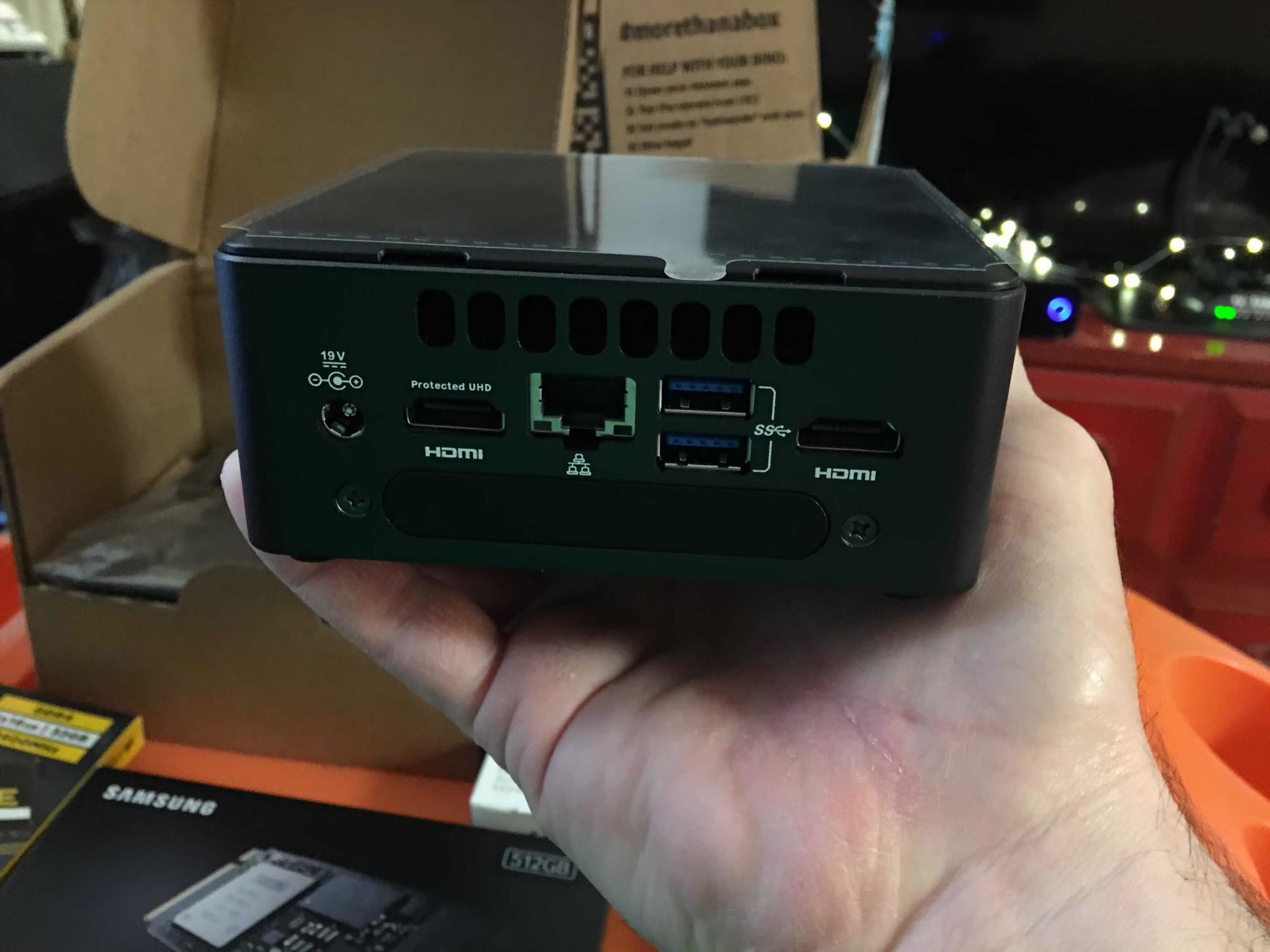 Bottom unscrewed, and bottom/drive chassis set off to the back. Everything was very accessible, making it easily upgradable.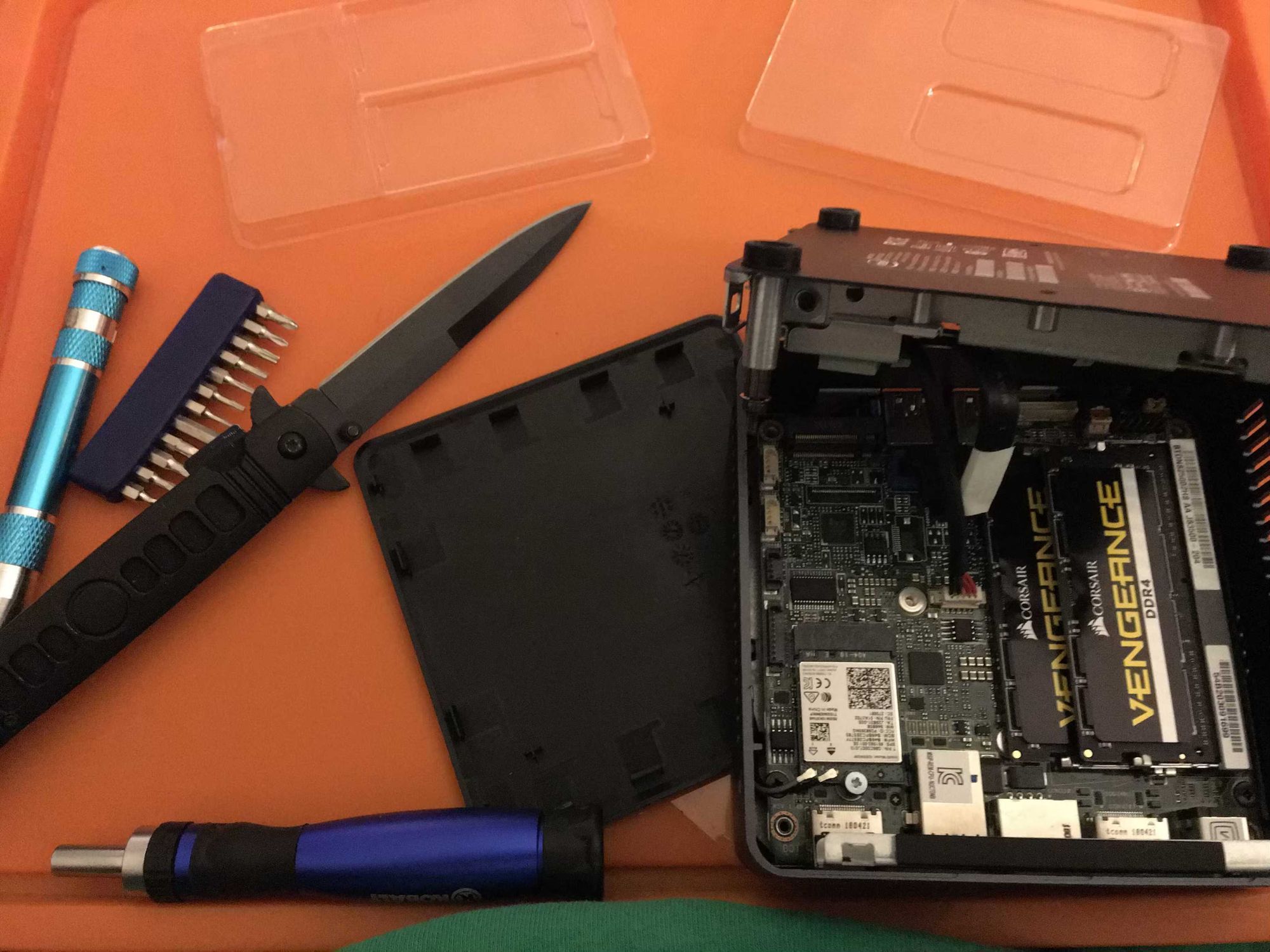 Unplugged the drive chassis, and moving it aside, to install the SSD.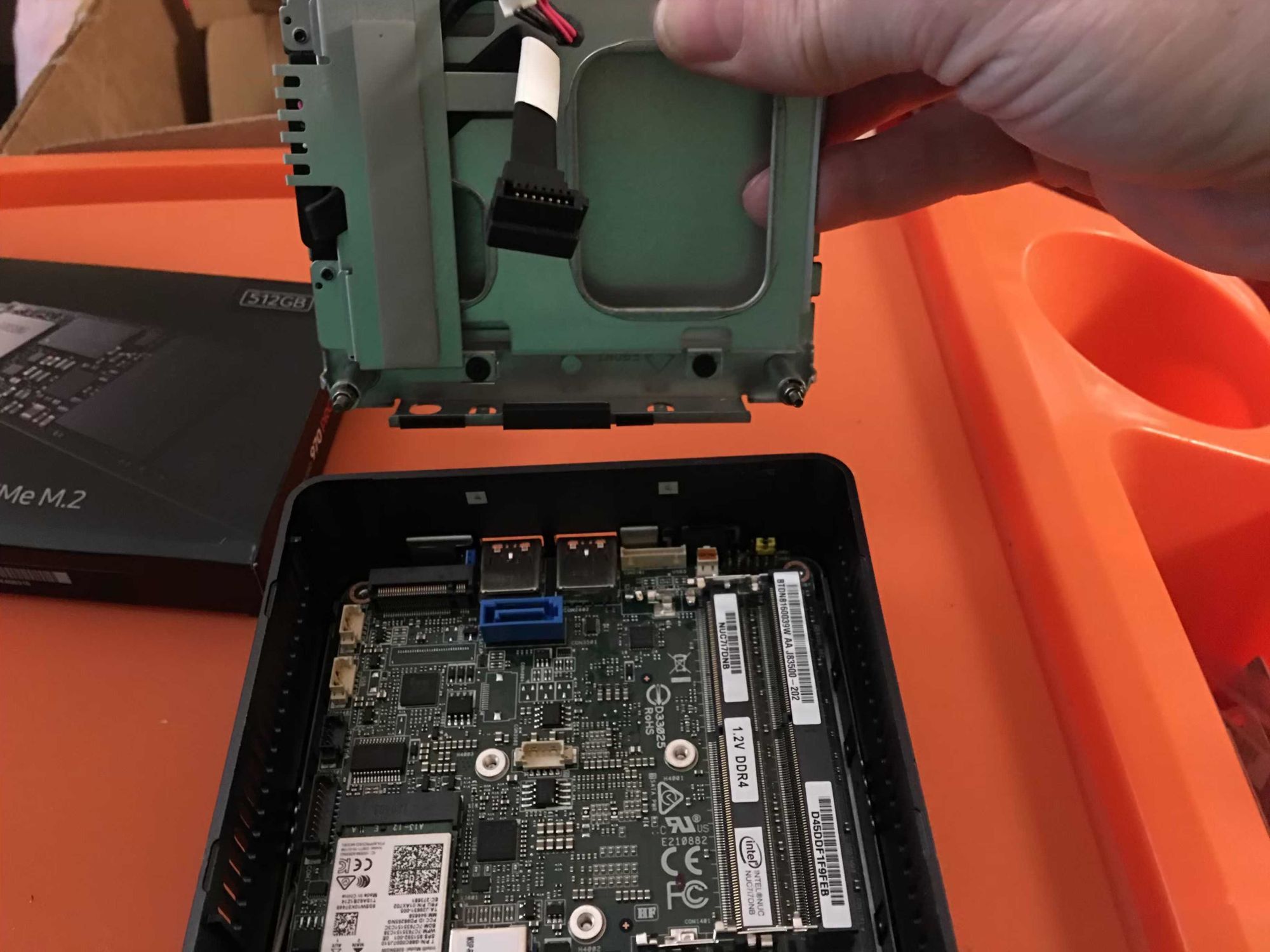 Bottom unscrewed, the drive chassis unplugged, and removed. DIMM Slots on the right, NVMe slot on the left.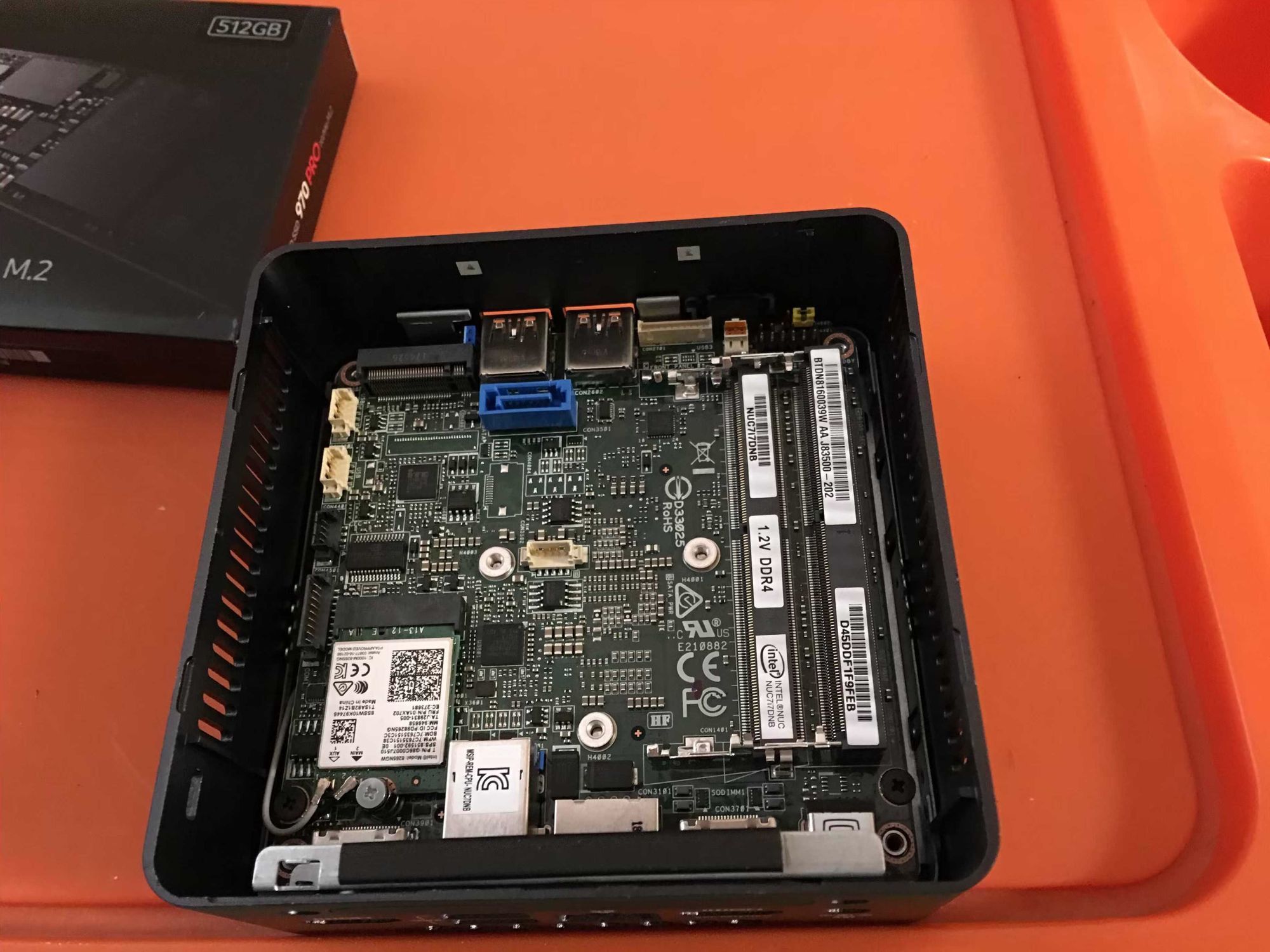 Installing the WD SSD in the drive chassis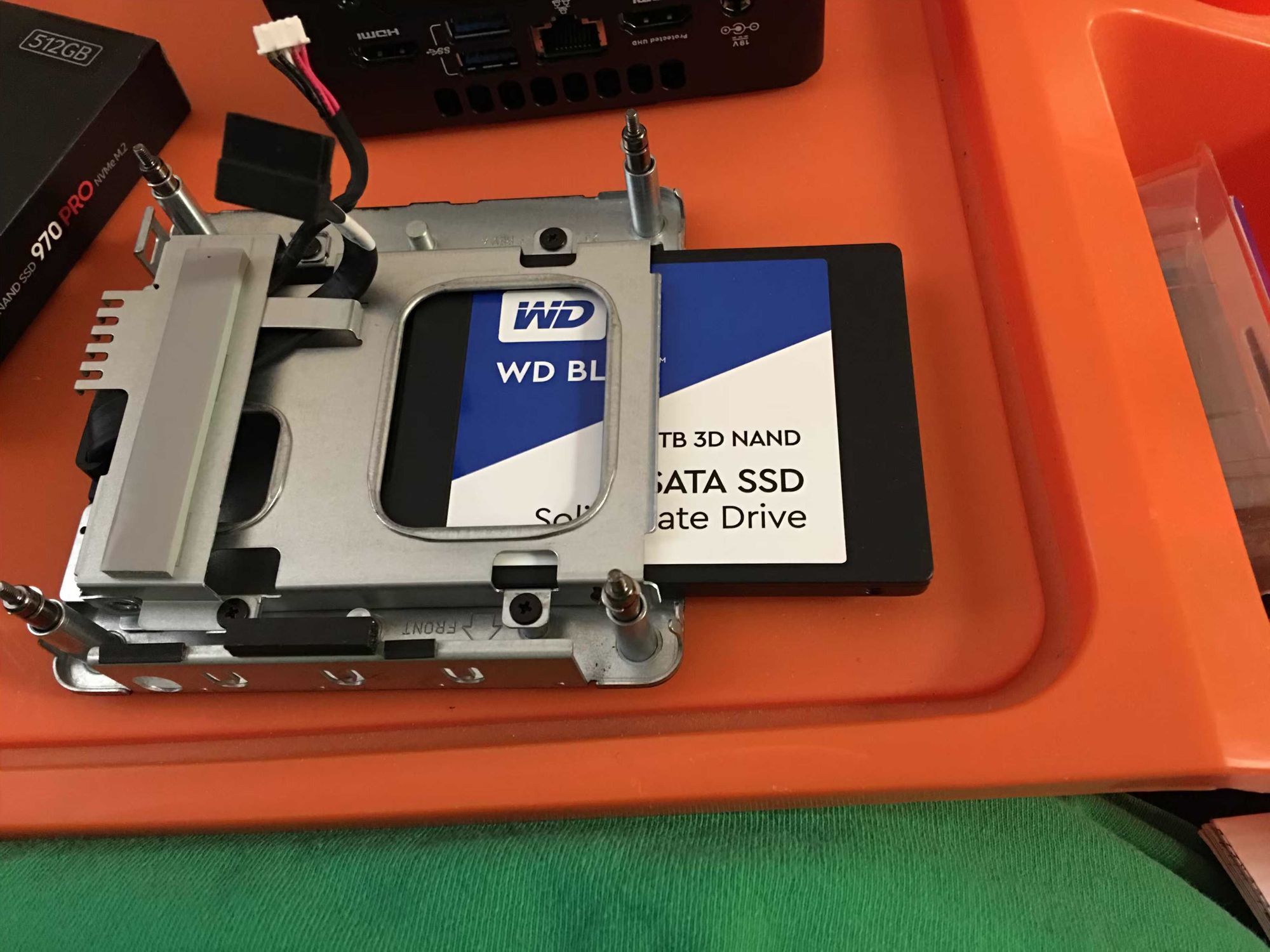 With the Corsair 2x16GB Vengeance DDR4 Installed.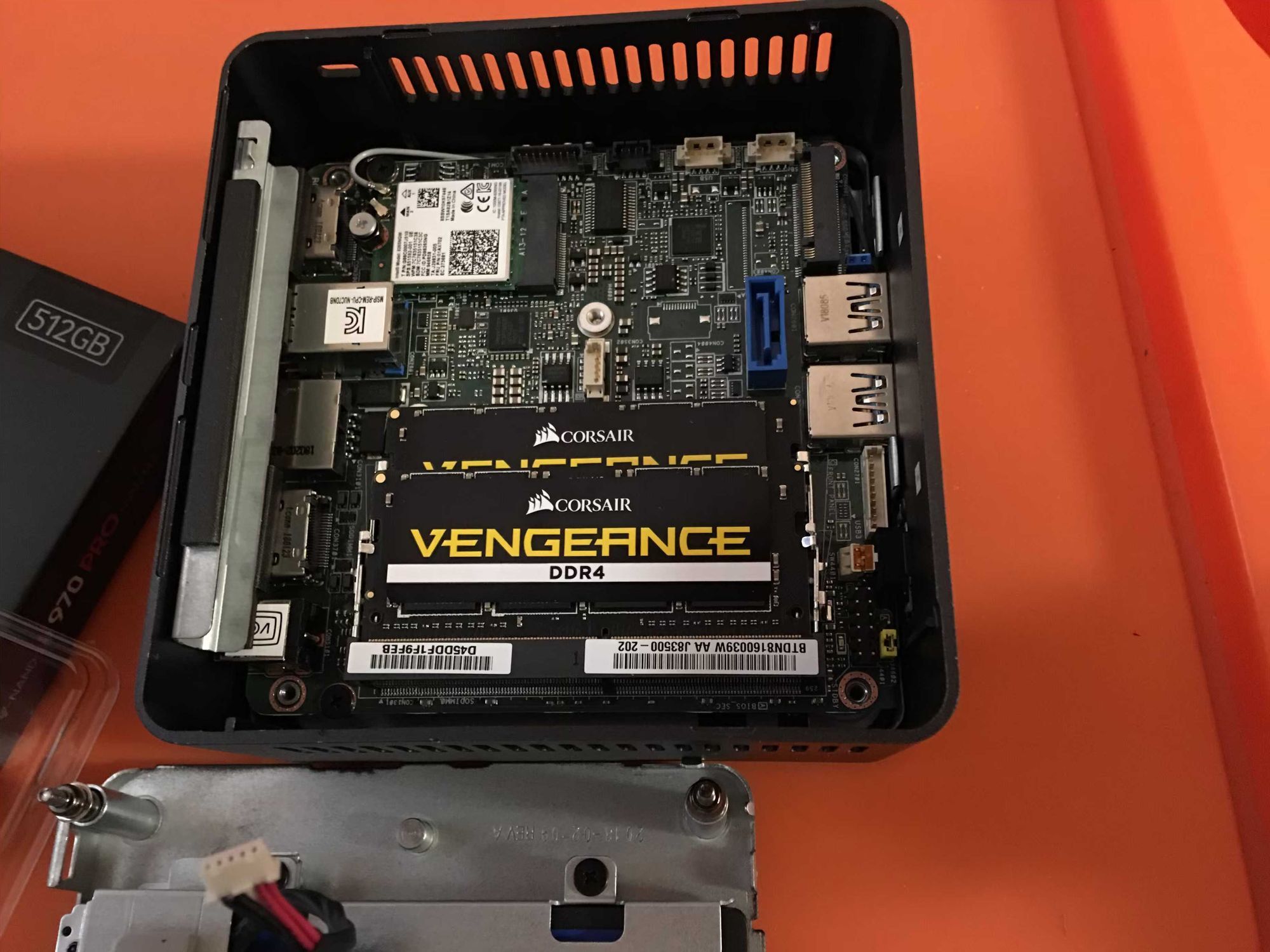 With the Samsung 970 Pro 512GB NVMe Installed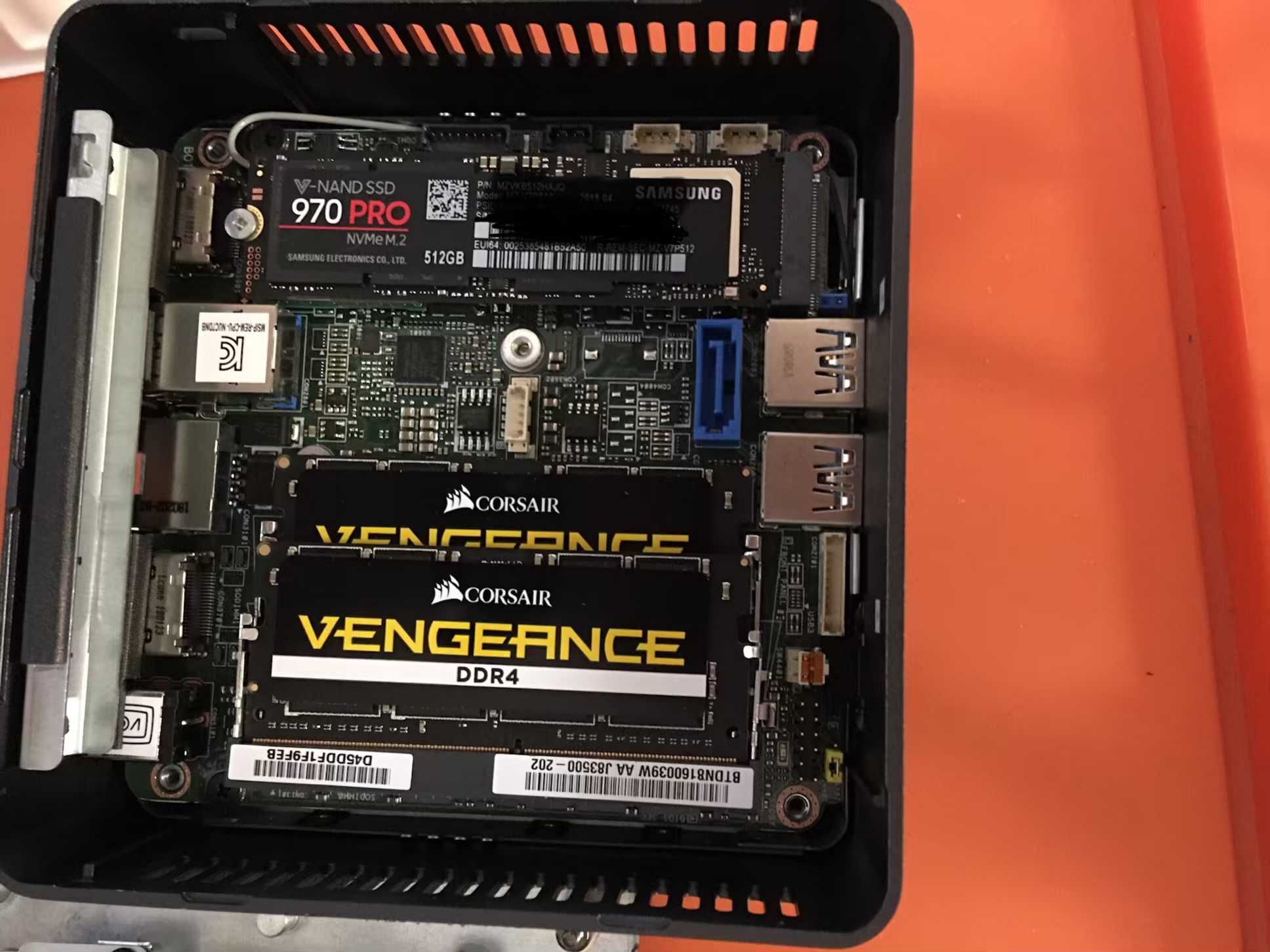 Parts List