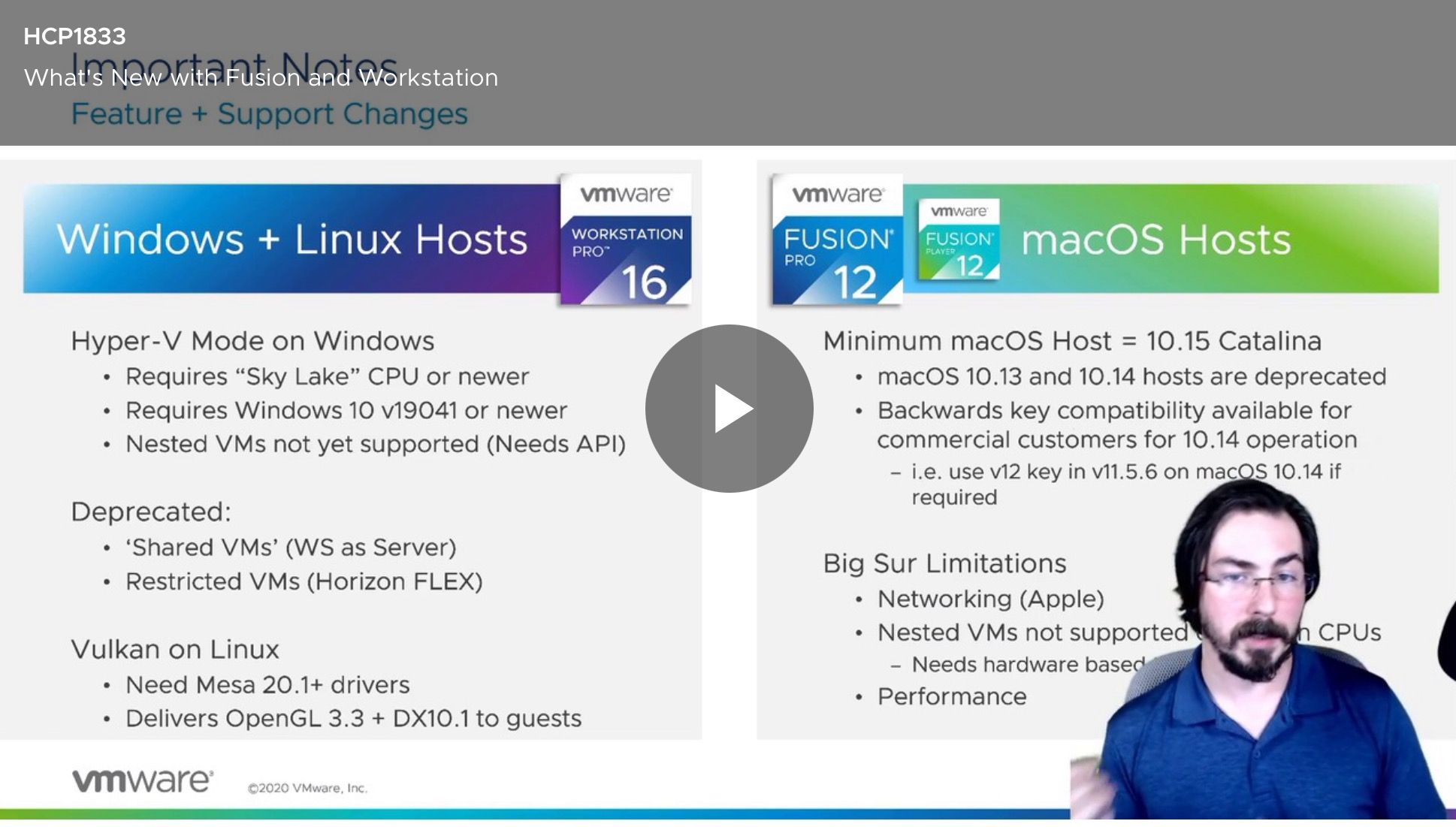 Presentation was even by @mikeroySoft https://mikeroysoft.com/
Items of interest
Fusion standard is no more, but Workstation and Fusion player are free for non commercial use. Workstation and Fusion Pro are the edition for developers and other commercial installs.

Workstation and Fusion key are now cross platform. Same key for Linux, Windows, and macOS with each license you can have 3 installs.

The new vctl for containers and Kubernetes is included.

There is also a new hyper-v mode certain generation cpu and Windows versions at required for Hyper-v mode. Need to look at Hyper-v mode more in lab.

macOS versions supported Minimum macOS Host OS 0.15 Catalina. macOS10.13 and 10.14 hosts are deprecated, though backwards compatibility available for commercial customers for 10.14 operation. With the use of v12 key in v11.5.6 on macOS 10.14.