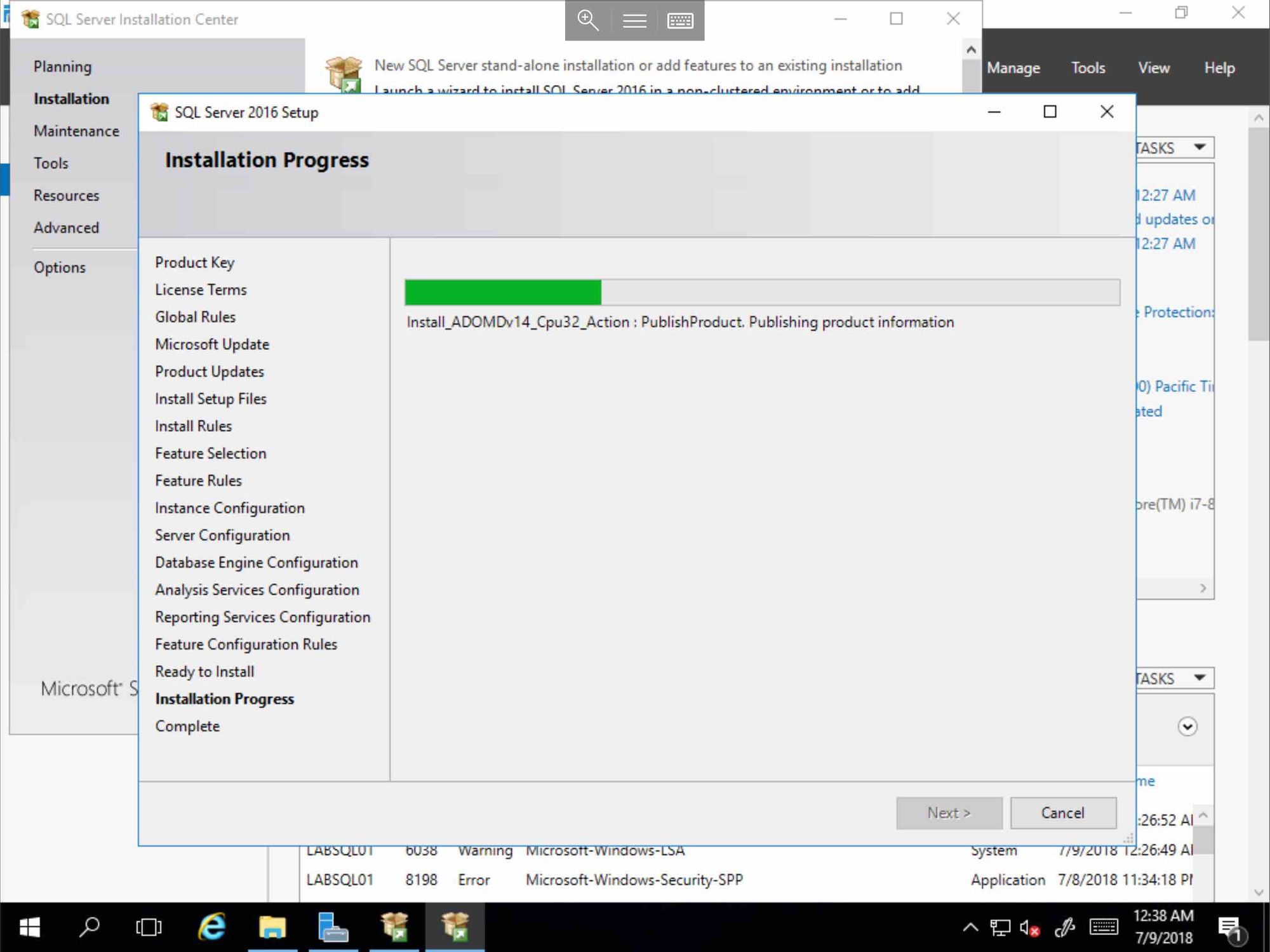 SQL

Environment

I'm installing MS SQL 2016 in this lab. Things like WSUS, will be moved here after their default installs, to see how those migration processes work.

Later, these databases will be moved to a clustered environment, to explore that migration path, as well.

Another Building Block Down!
Mount the
ISO

, and Install

Prepare a Windows 2016 VM, patched current, network configured, and joined to the domain.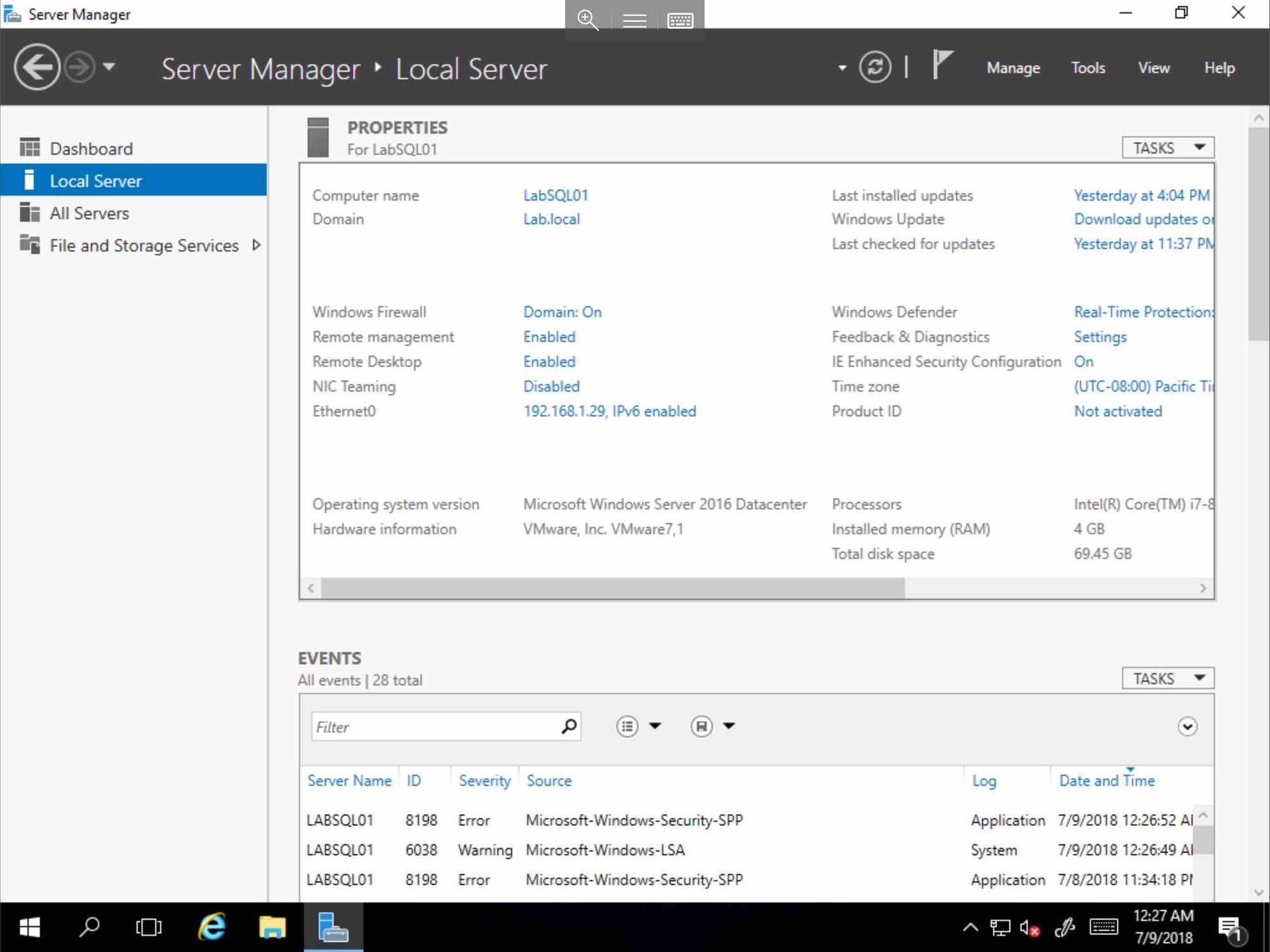 Download, and mount, the SQL ISO from Microsoft Downloads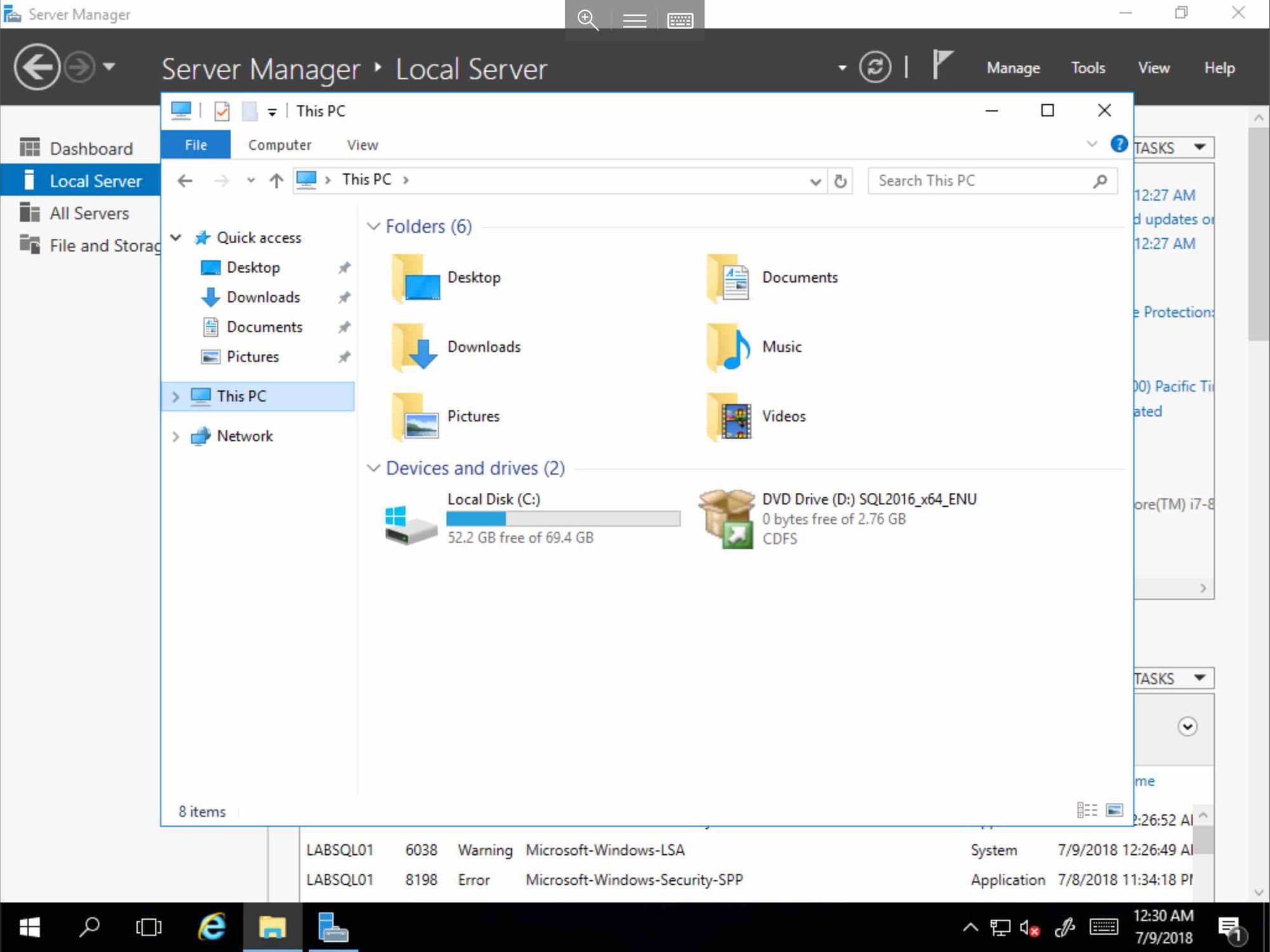 Double click on the Mounted Drive, and begin the installation.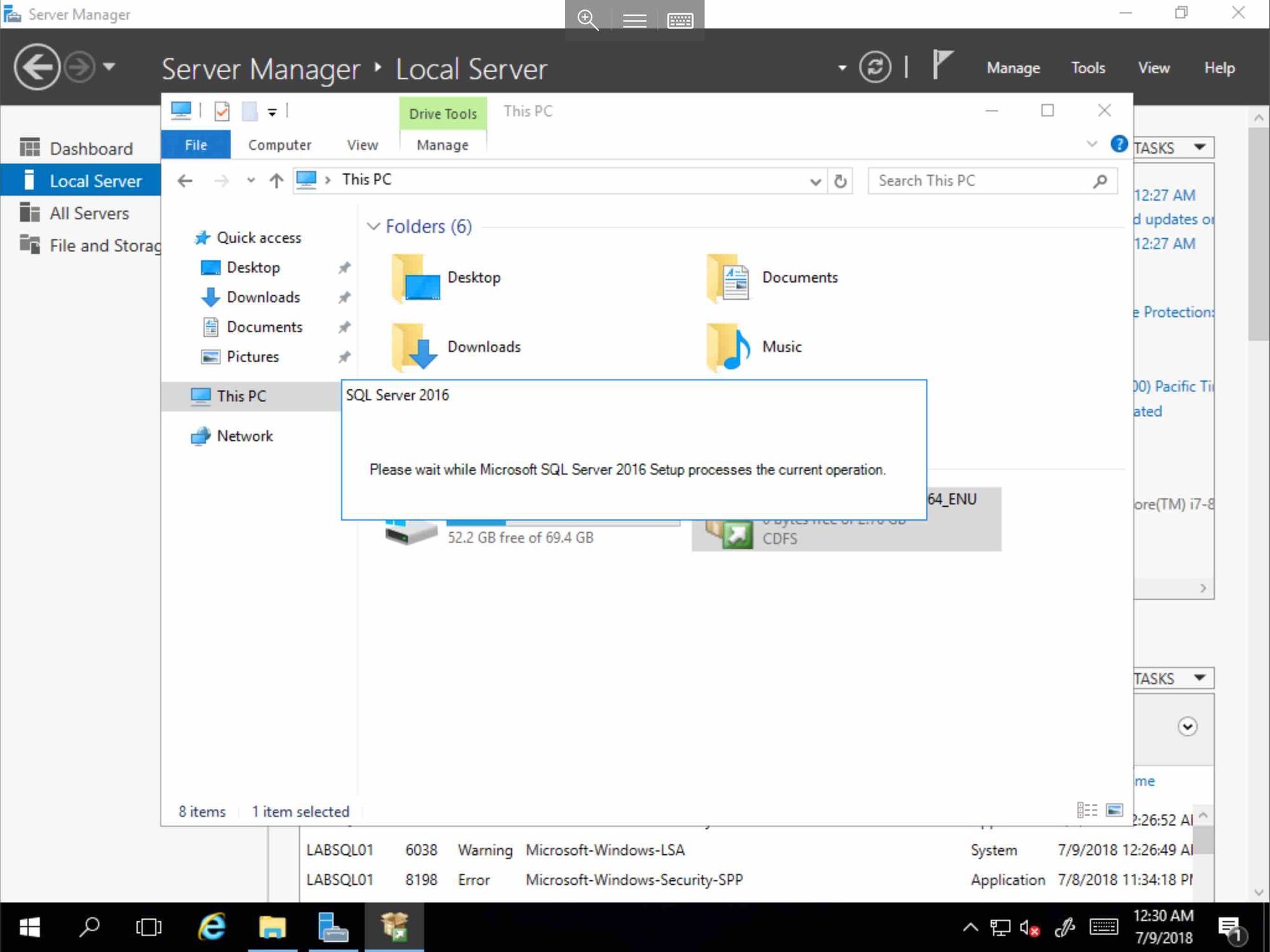 The initial Planning section has installation documentation, a system configuration checker, as well as an Installation Advisor to identify possible issues that need to be resolved.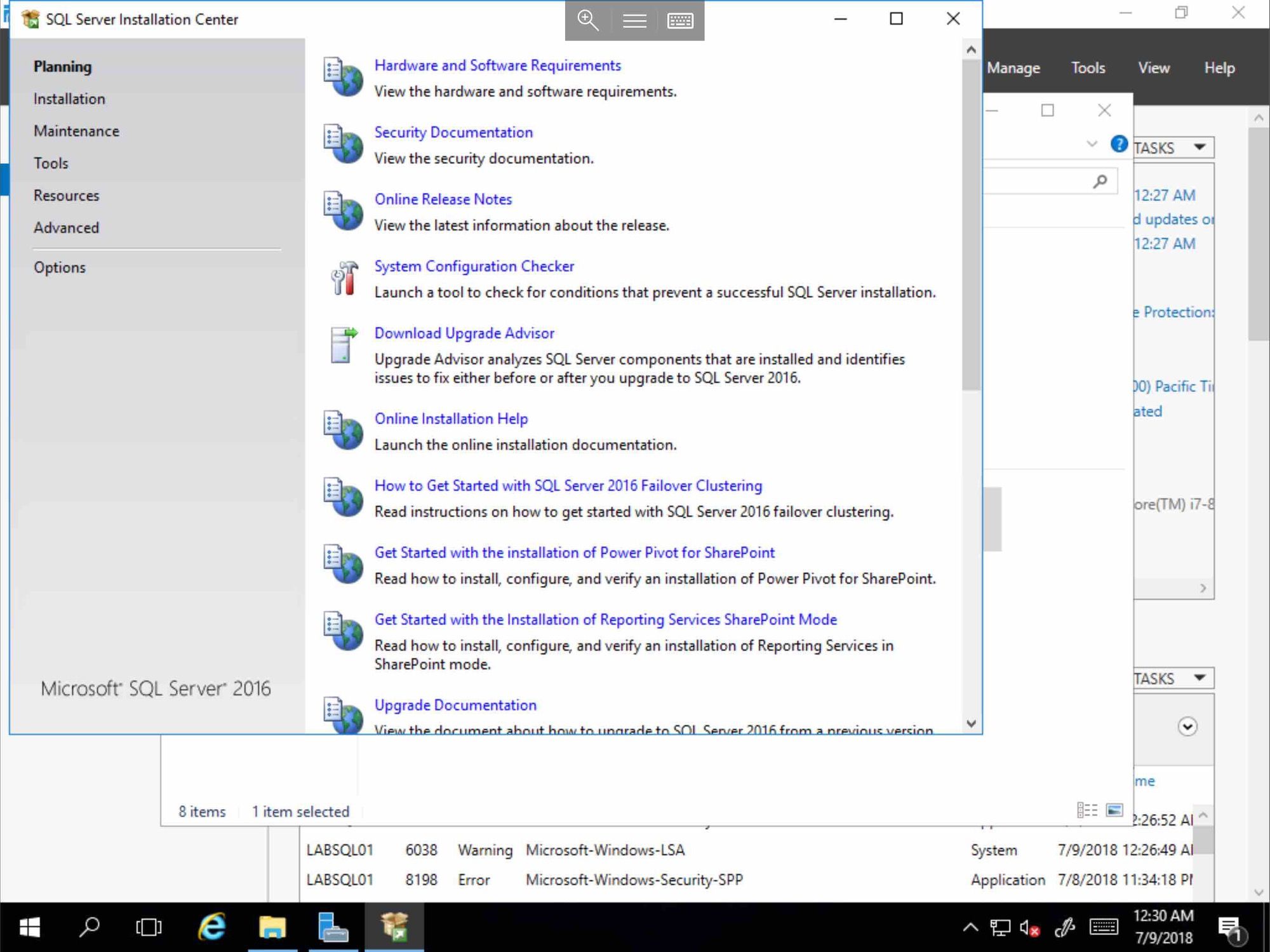 Click on the Installation section on the left. Select the installation type, in this lab, I'm selecting a stand-alone installation.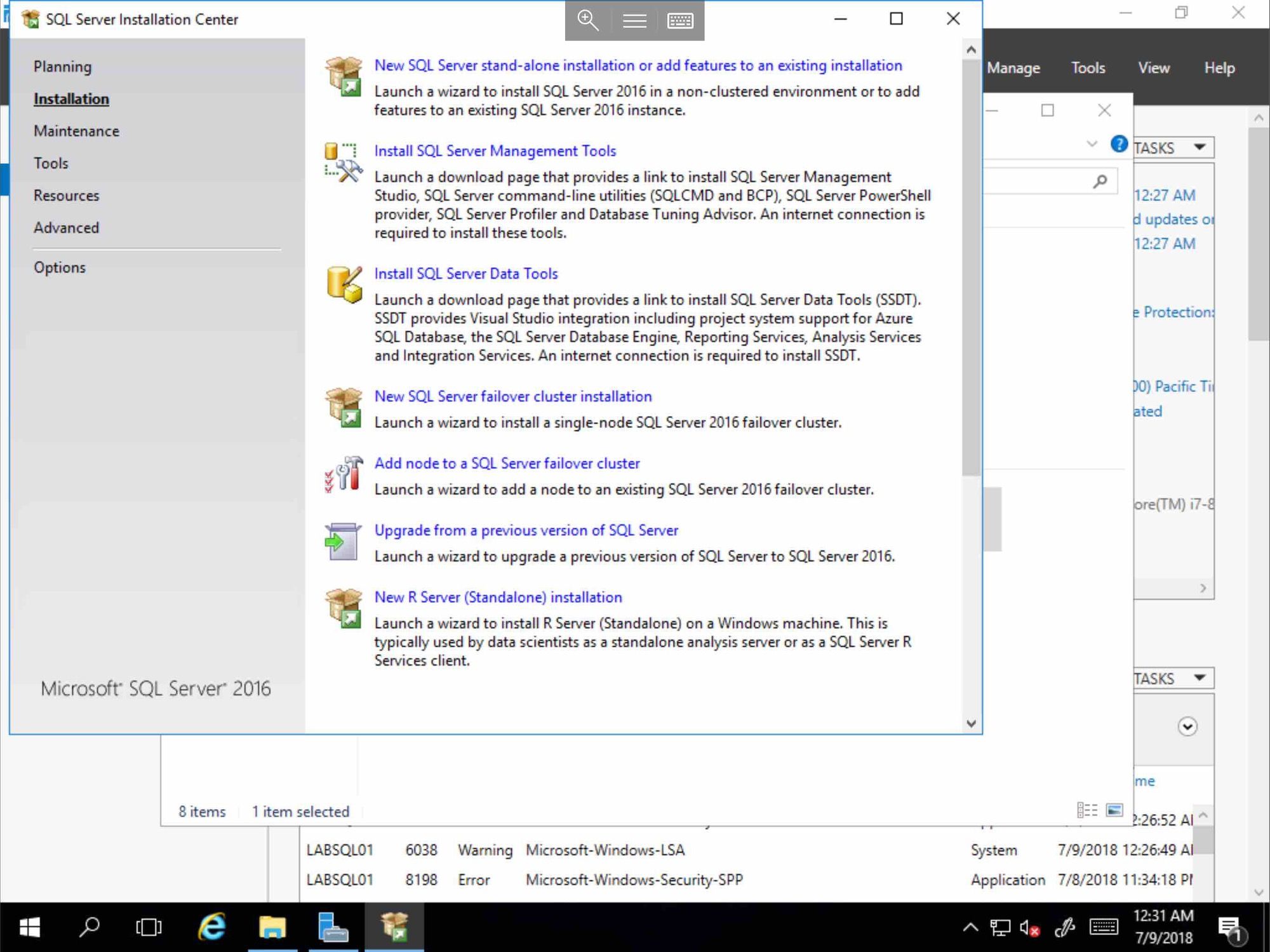 Select Evaluation, or enter your license key. Click Next.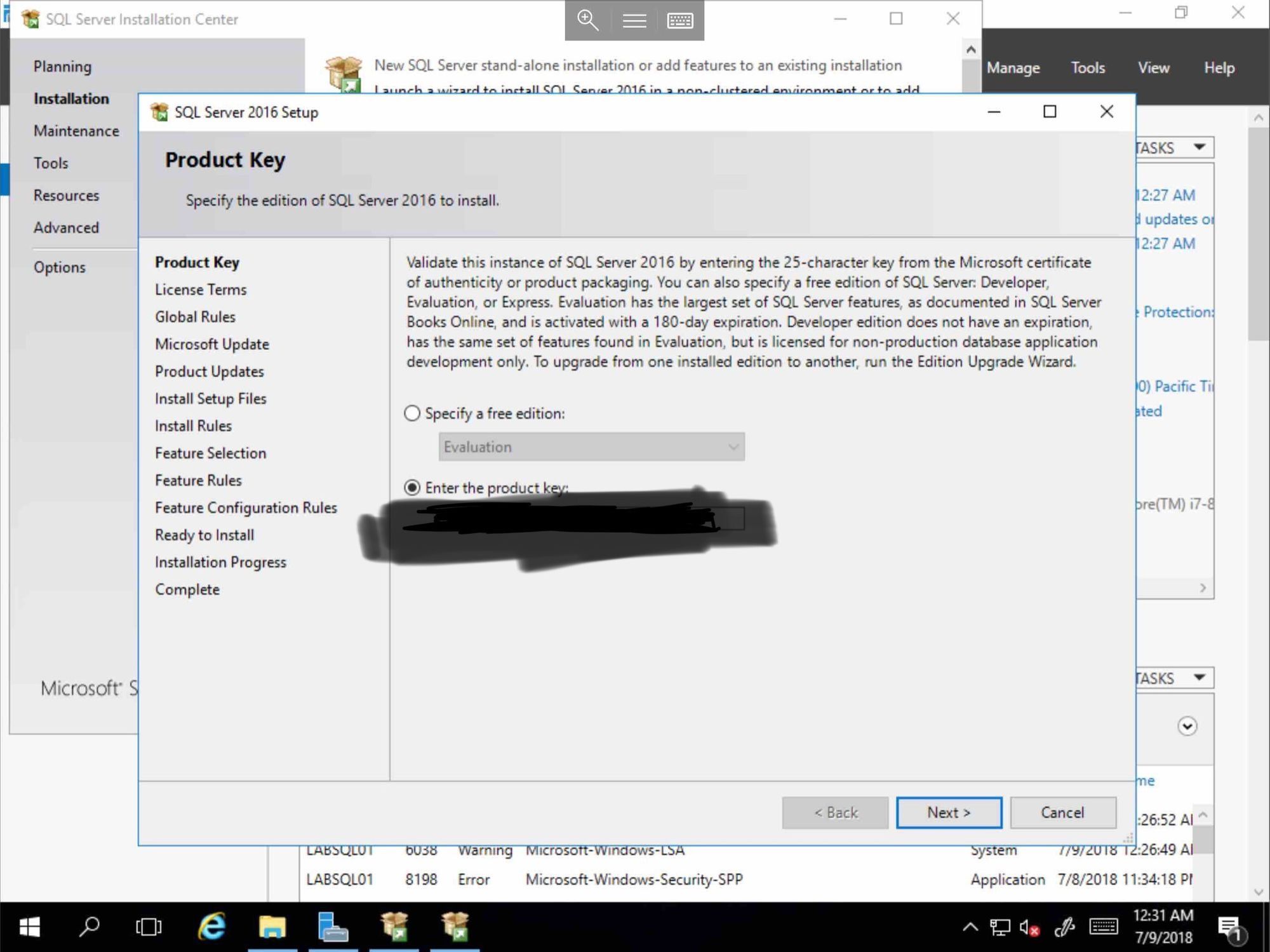 Accept the EULA, and click Next.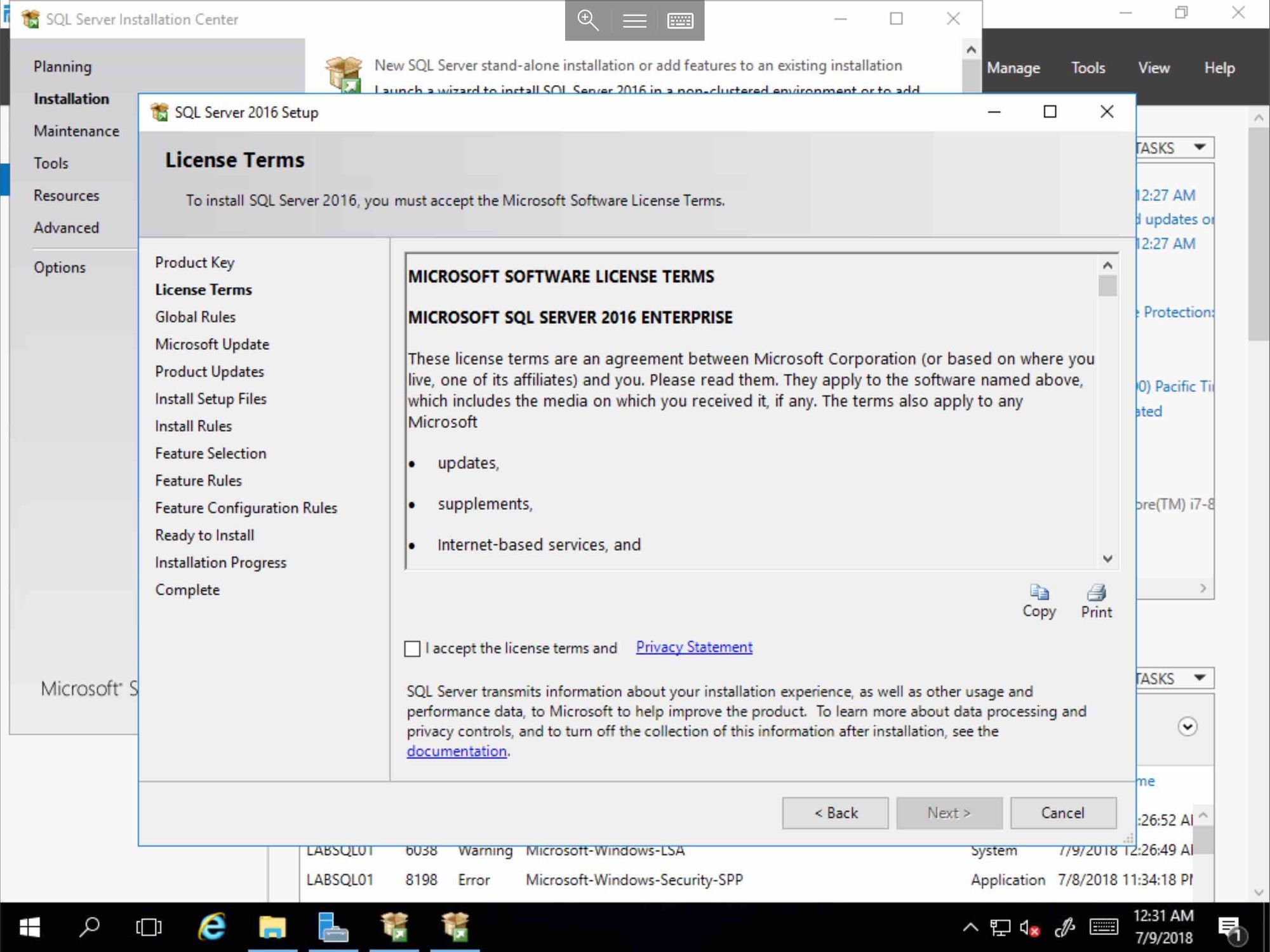 Select Check for Updates, and click Next.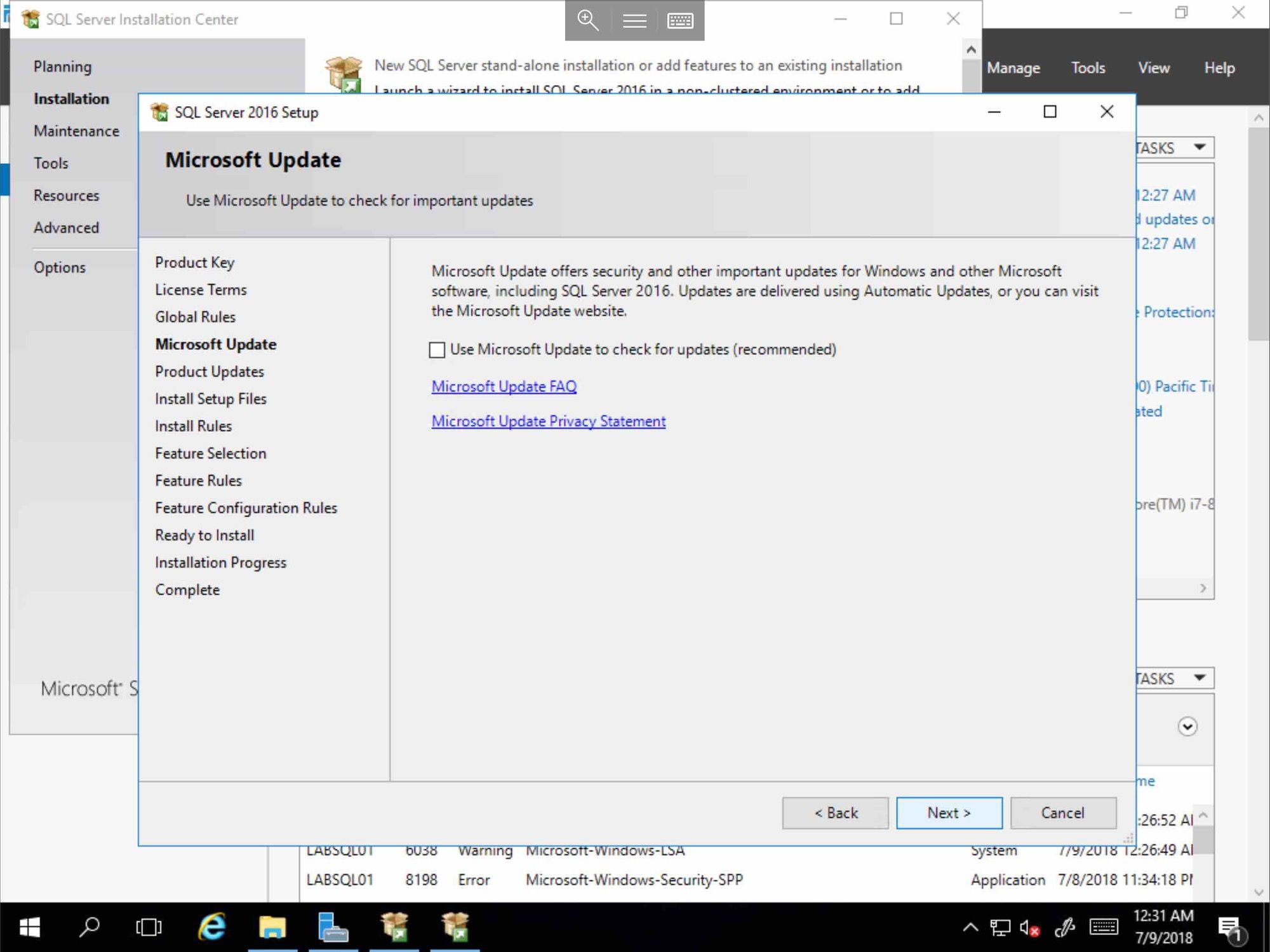 It's scanning for updates.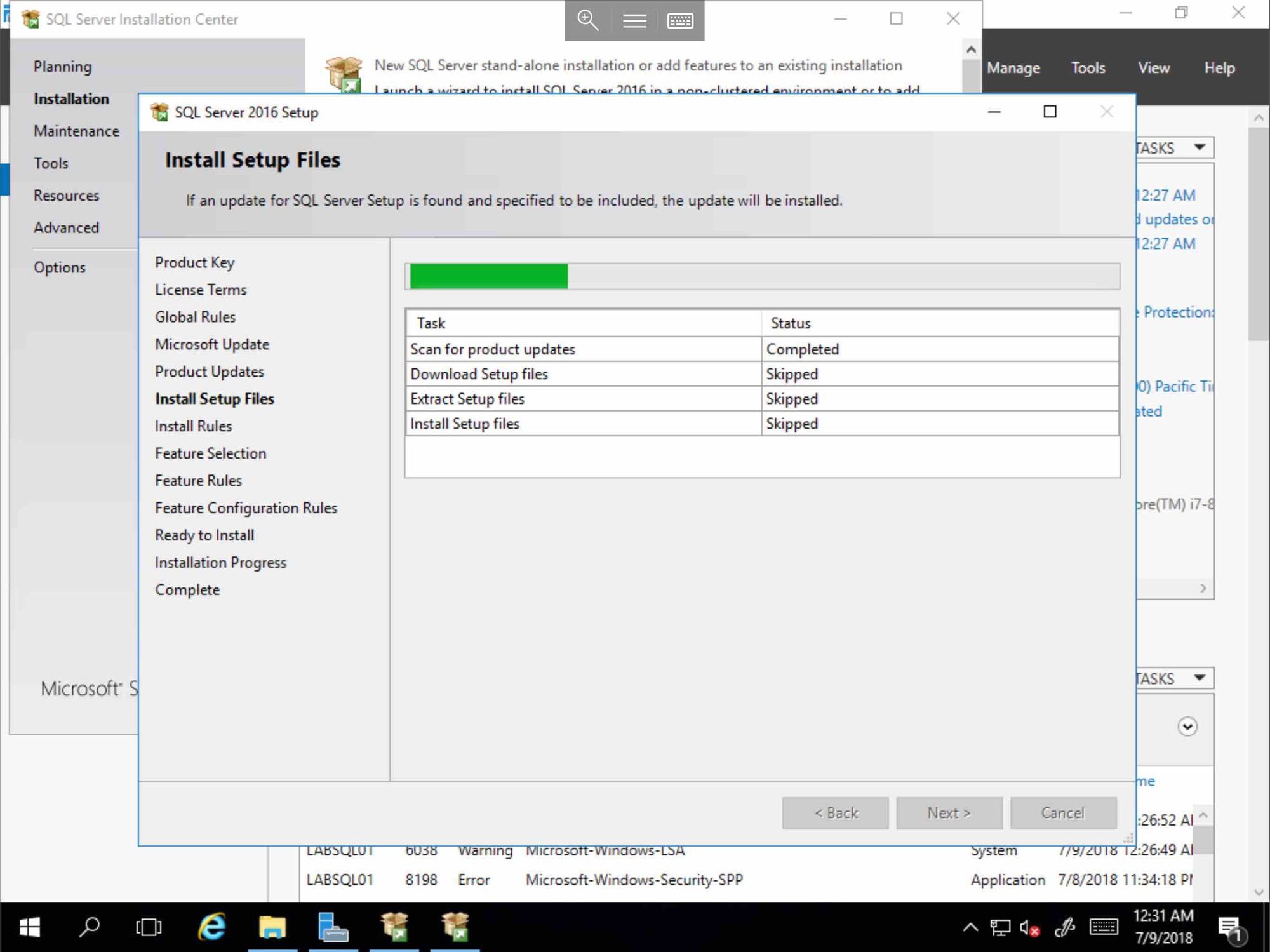 Click Next.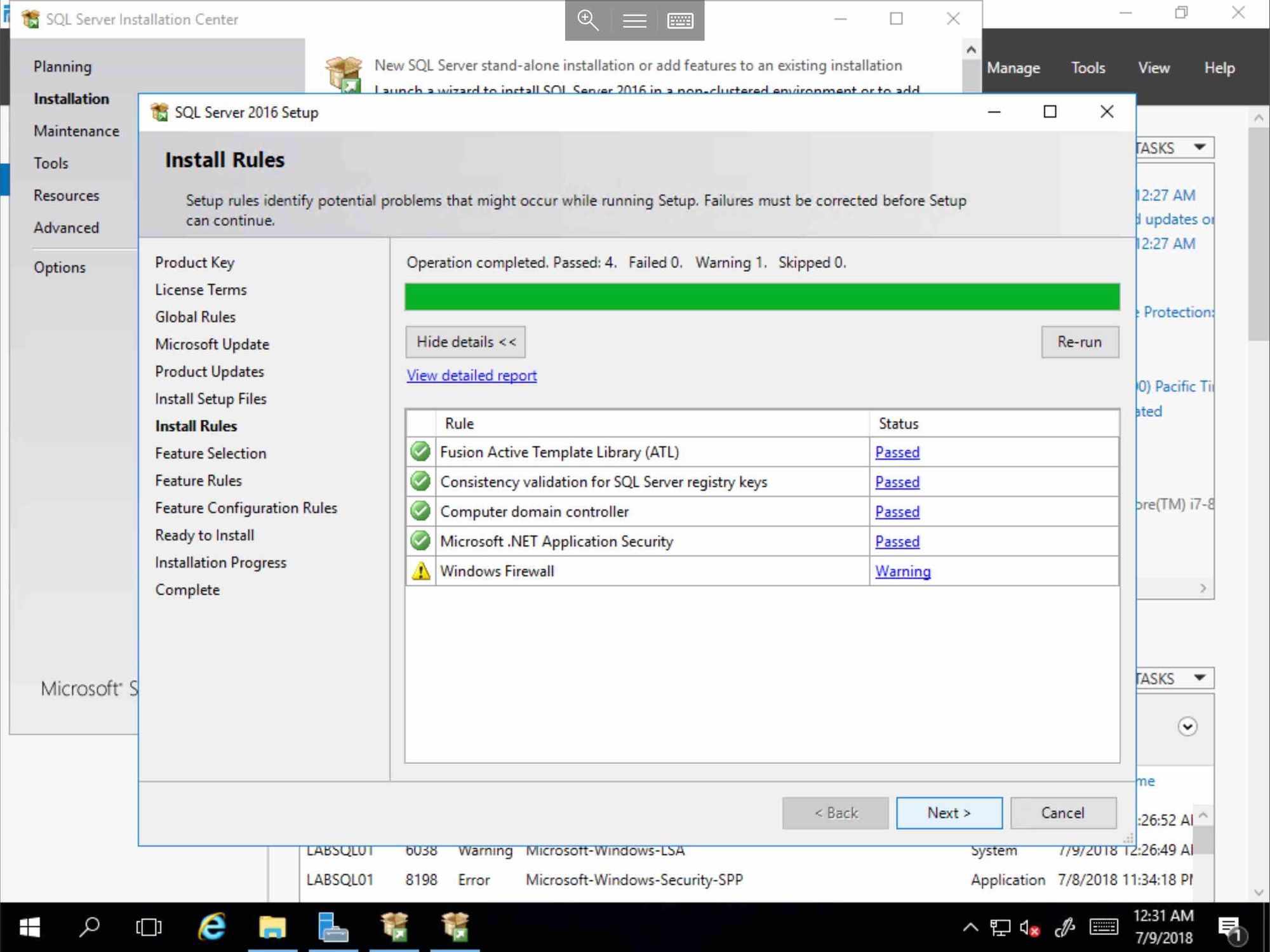 Select the features to be installed, and click Next.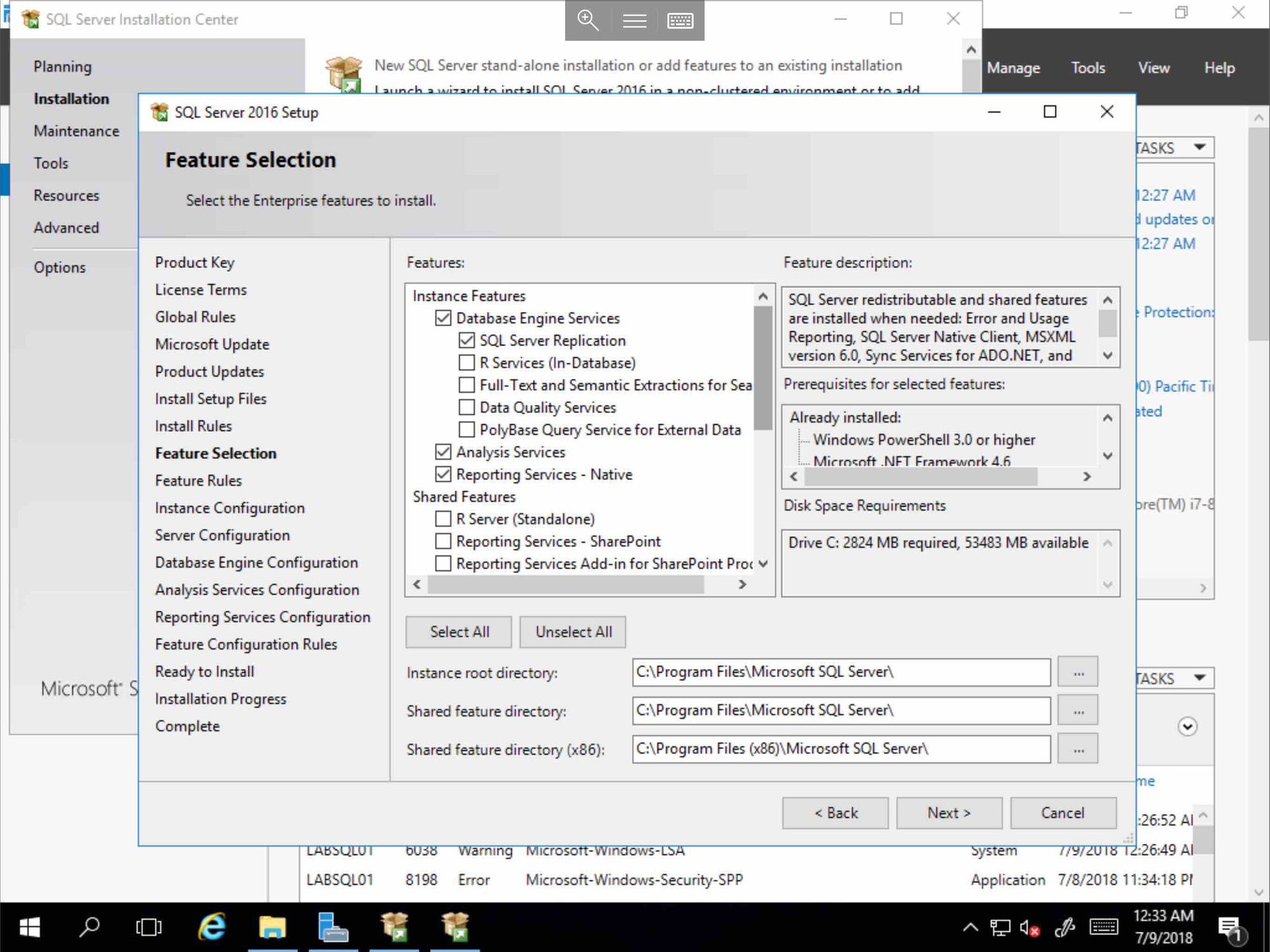 Name the instance, or accept the default, and click Next.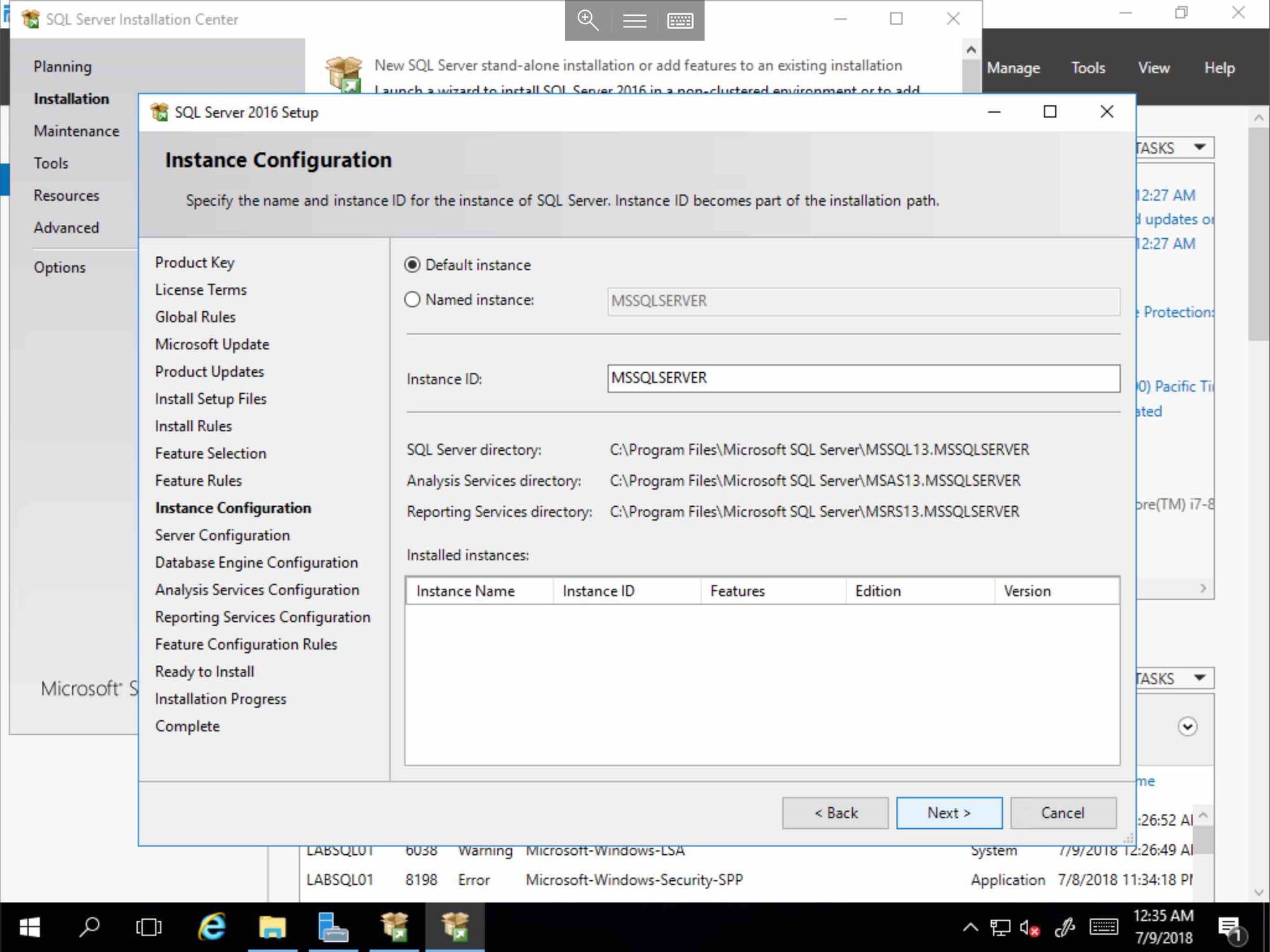 Click Next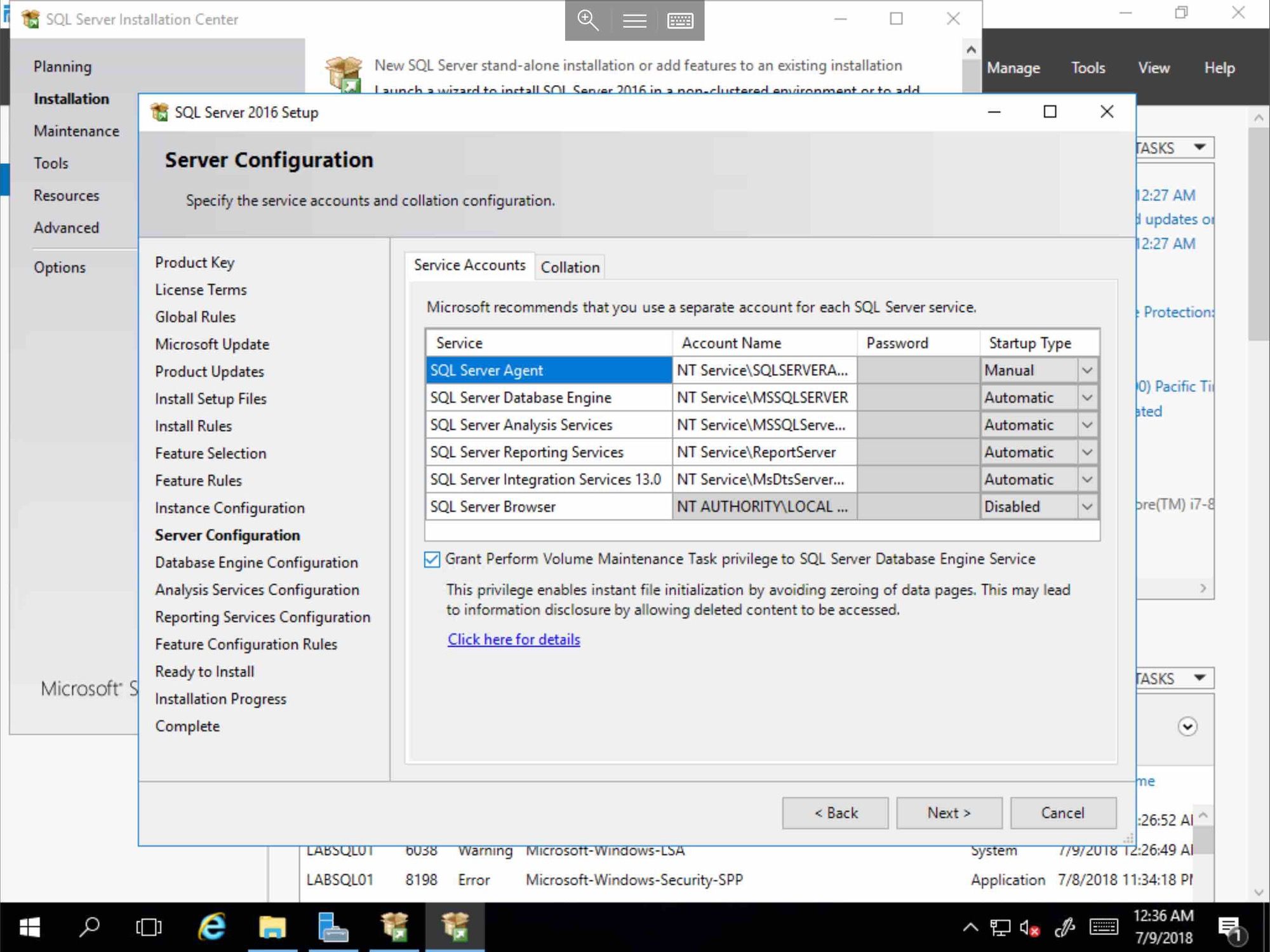 Choose Mixed Mode, assign SA password, and specify administrators.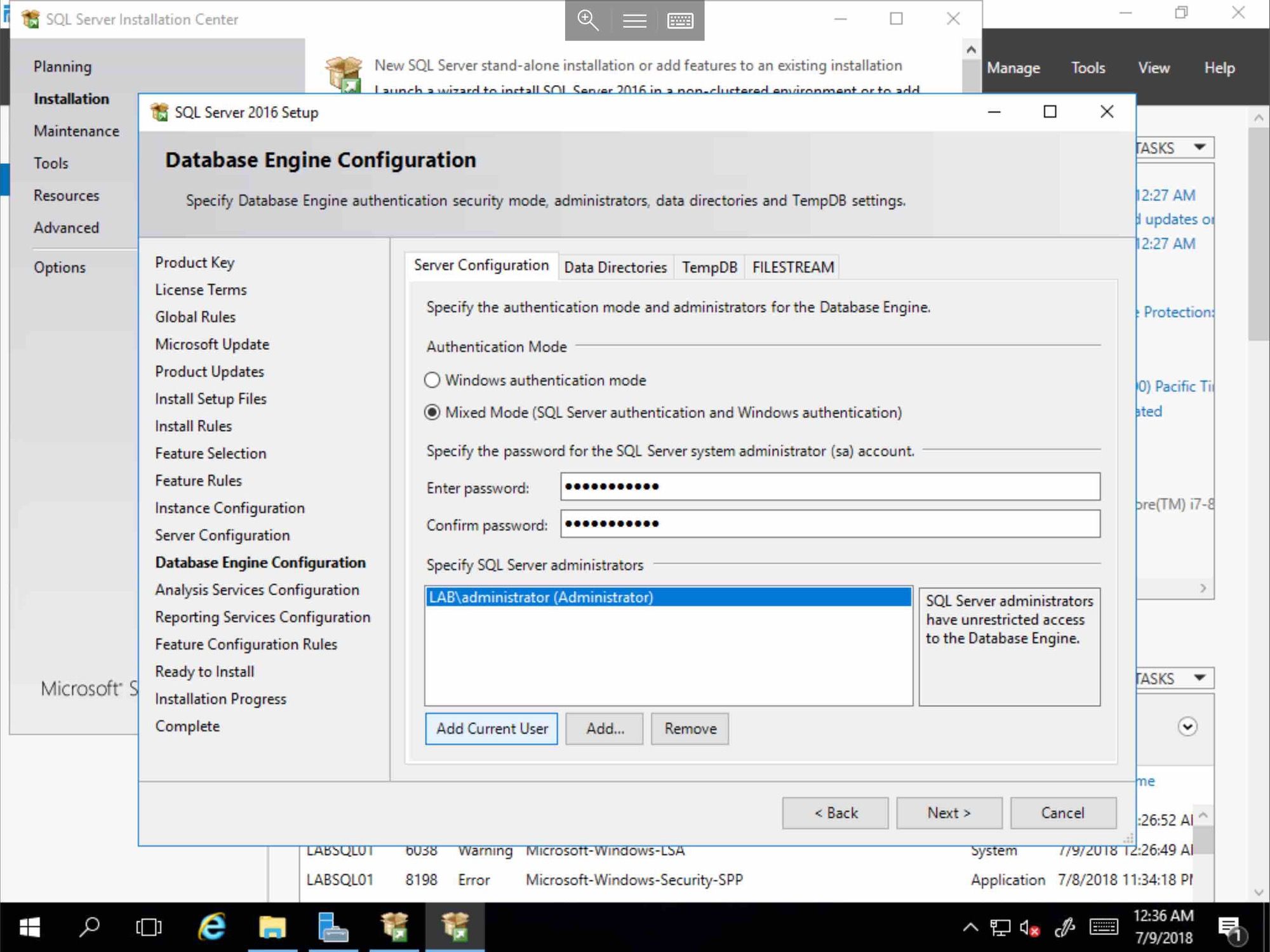 Click Next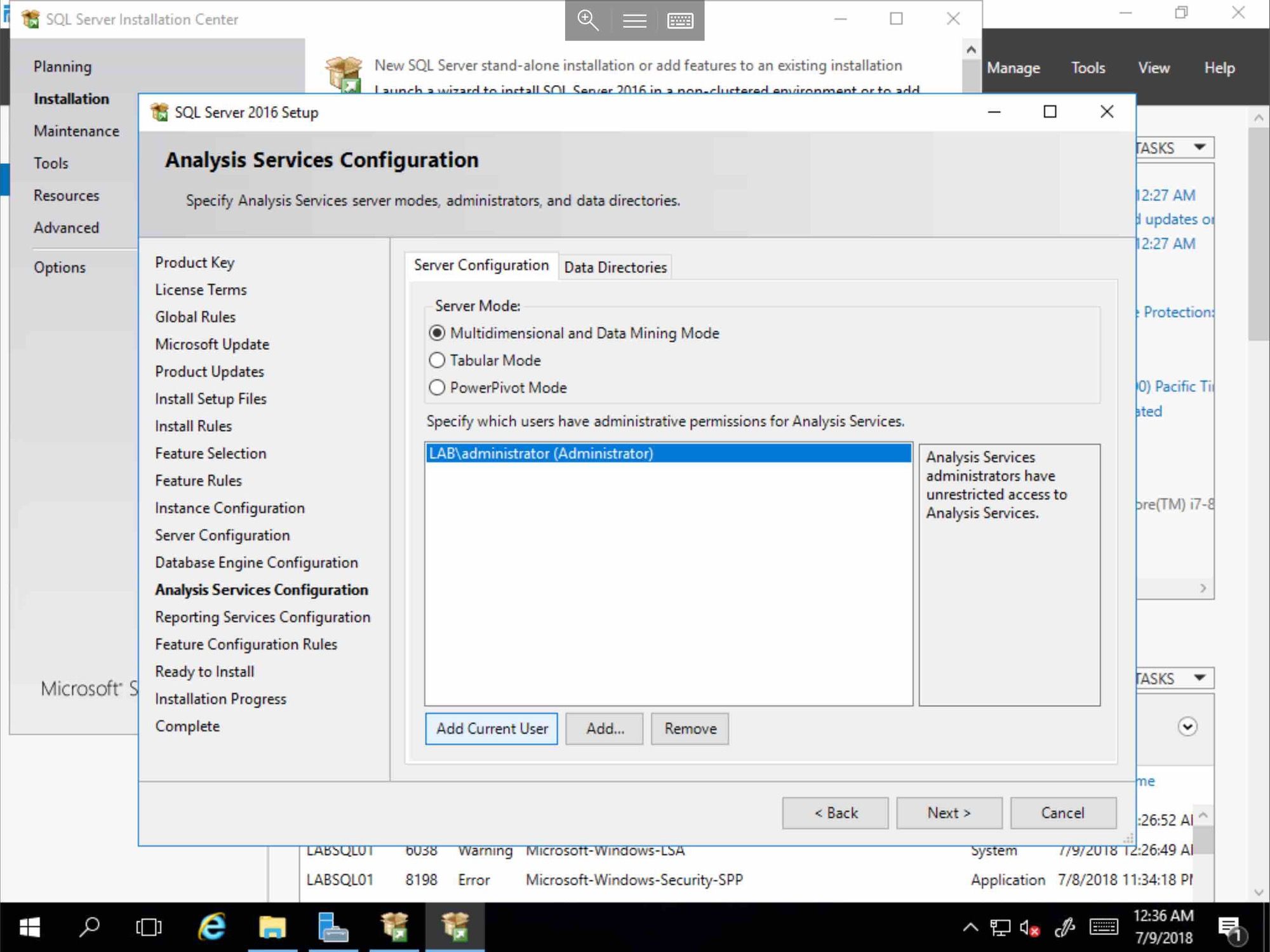 Click Next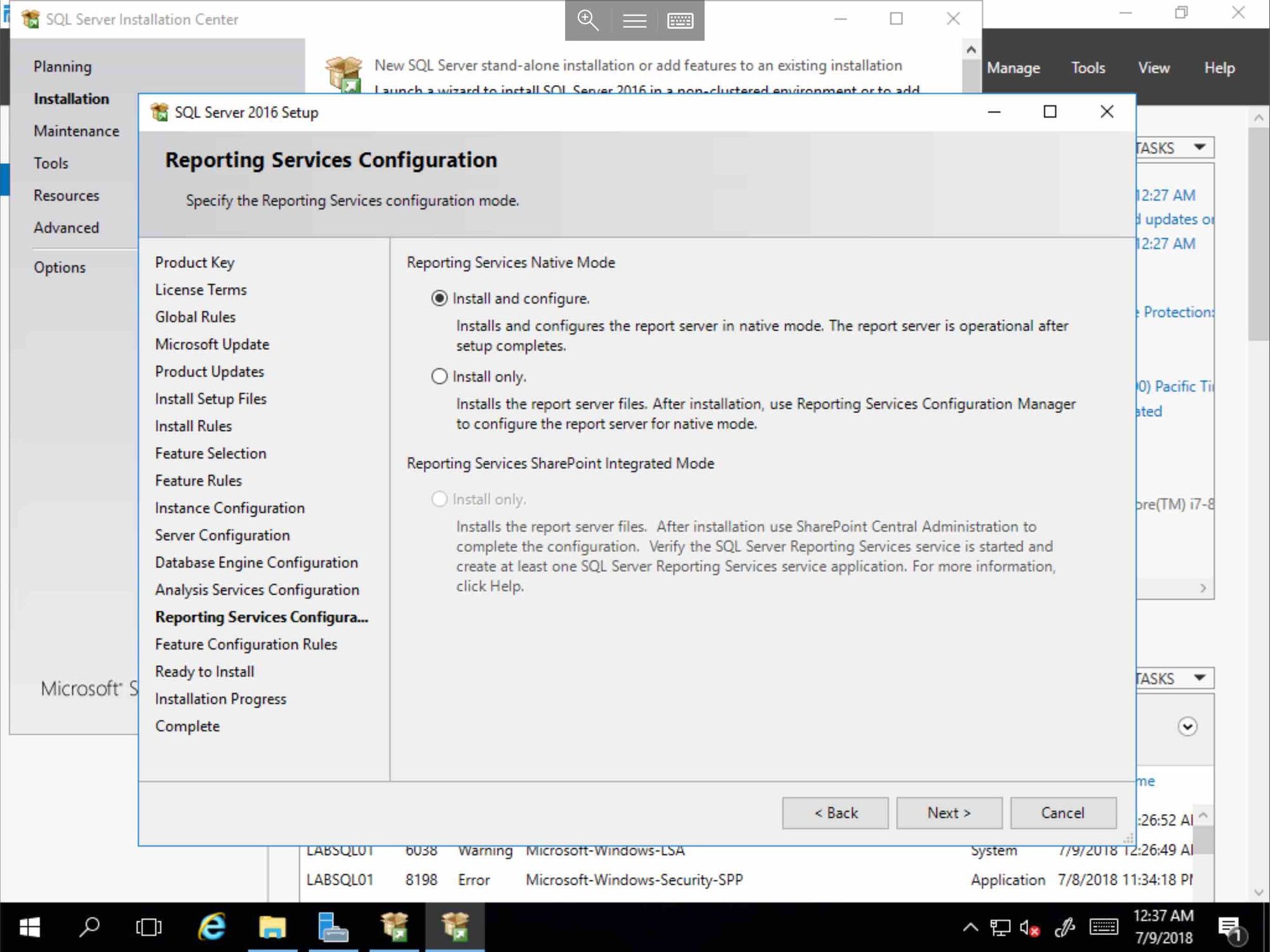 Click Install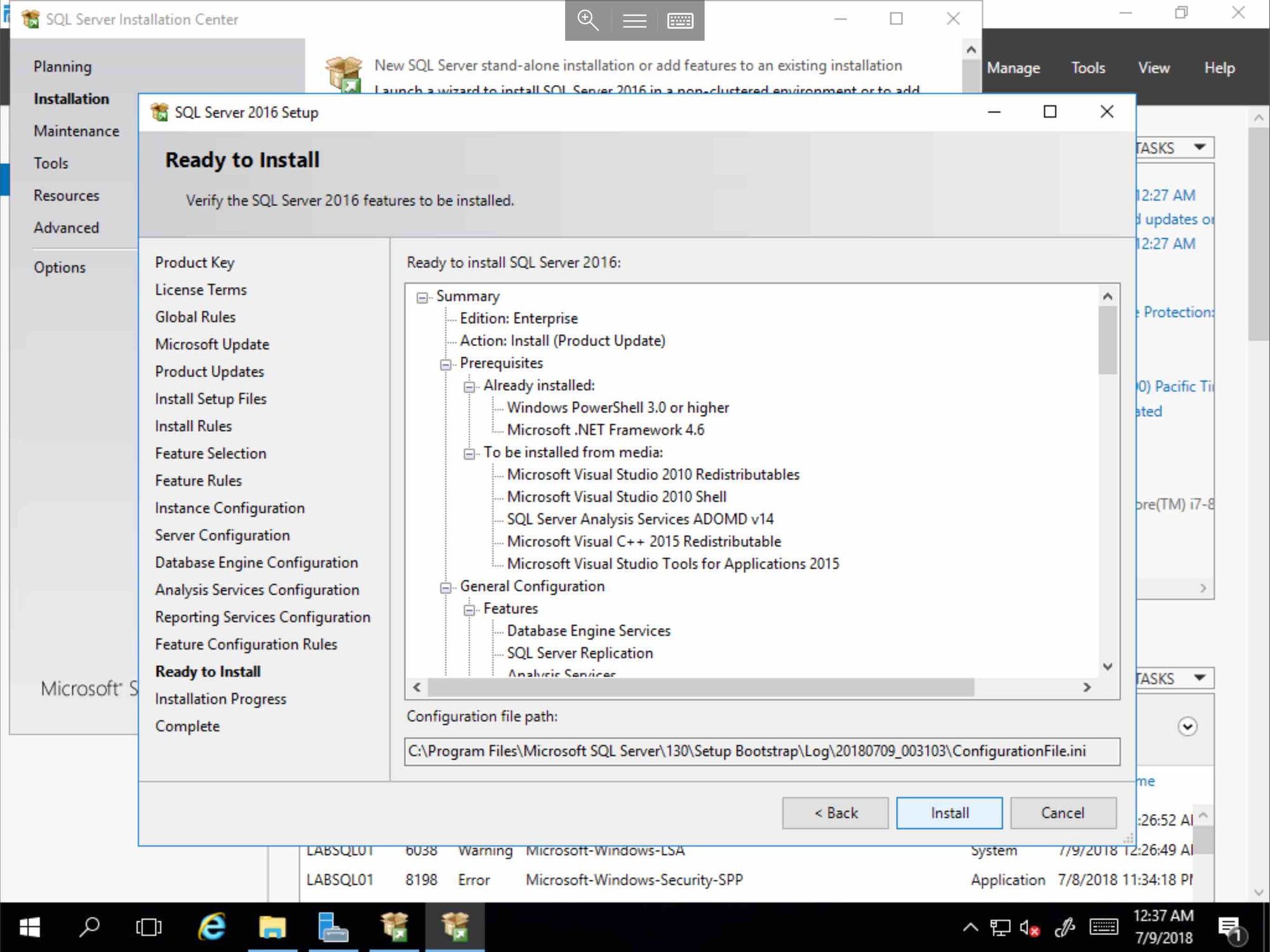 Installing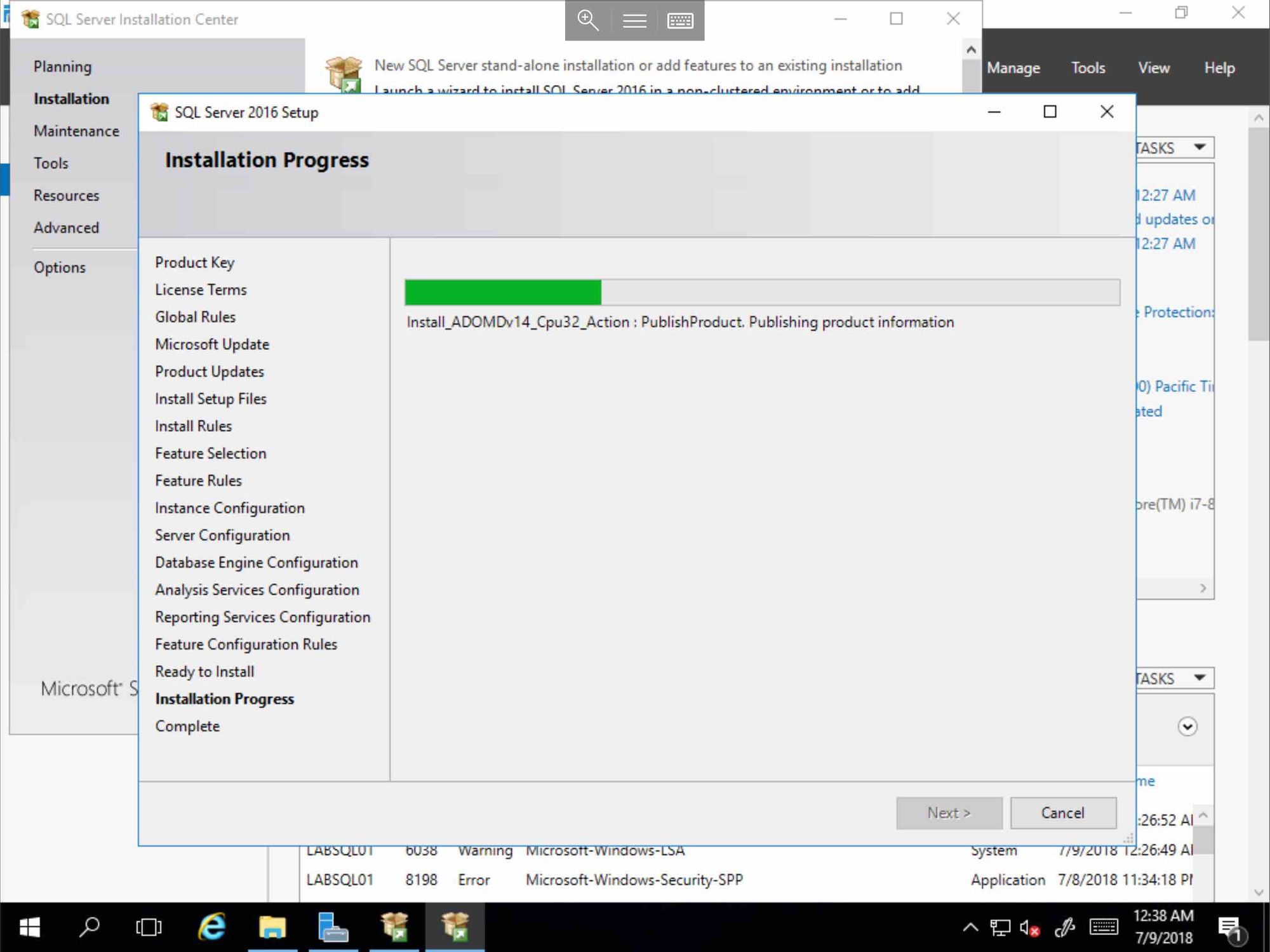 Click Close, when complete.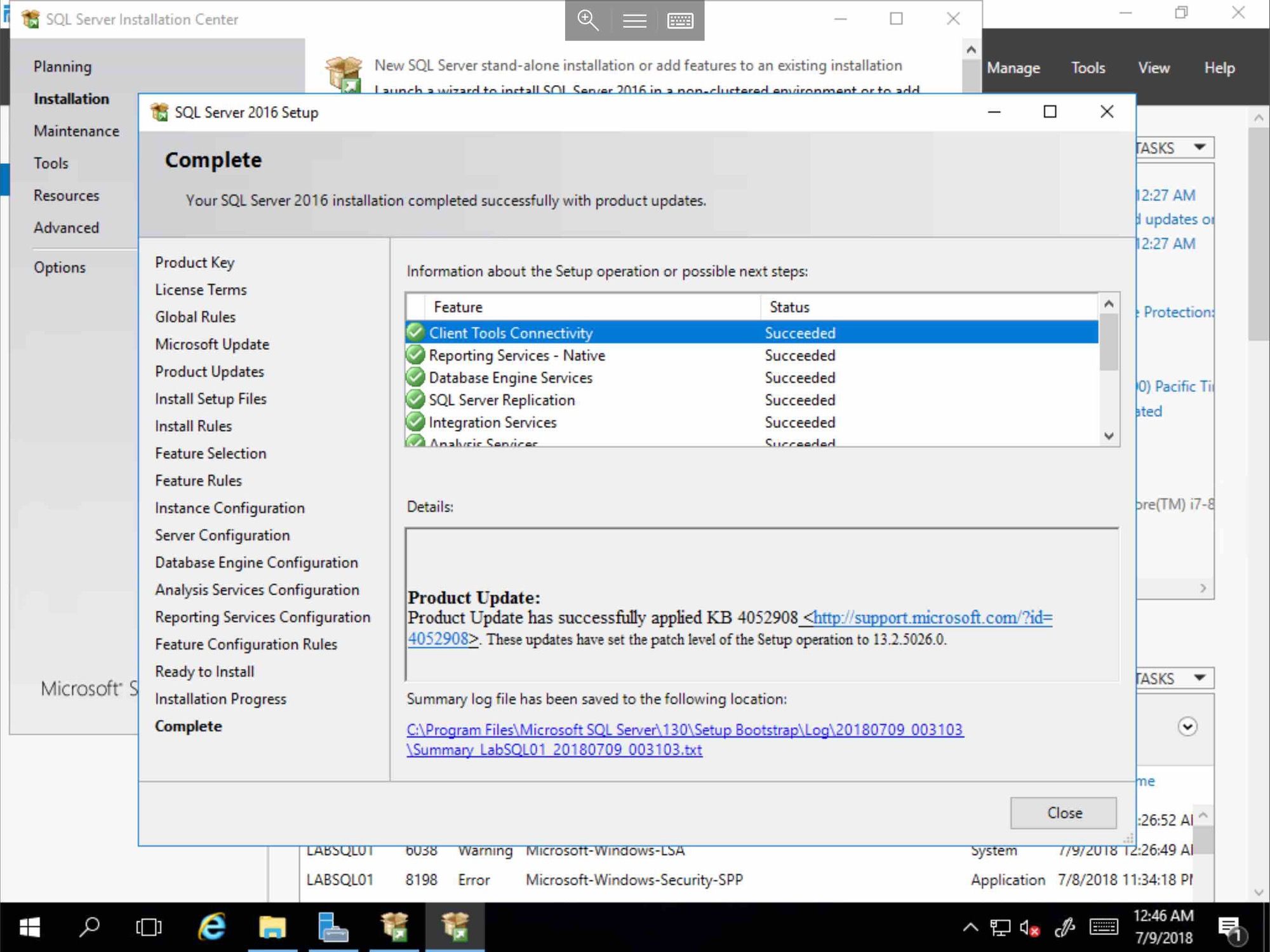 Install Management Studio Select Install SQL Server Management Tools.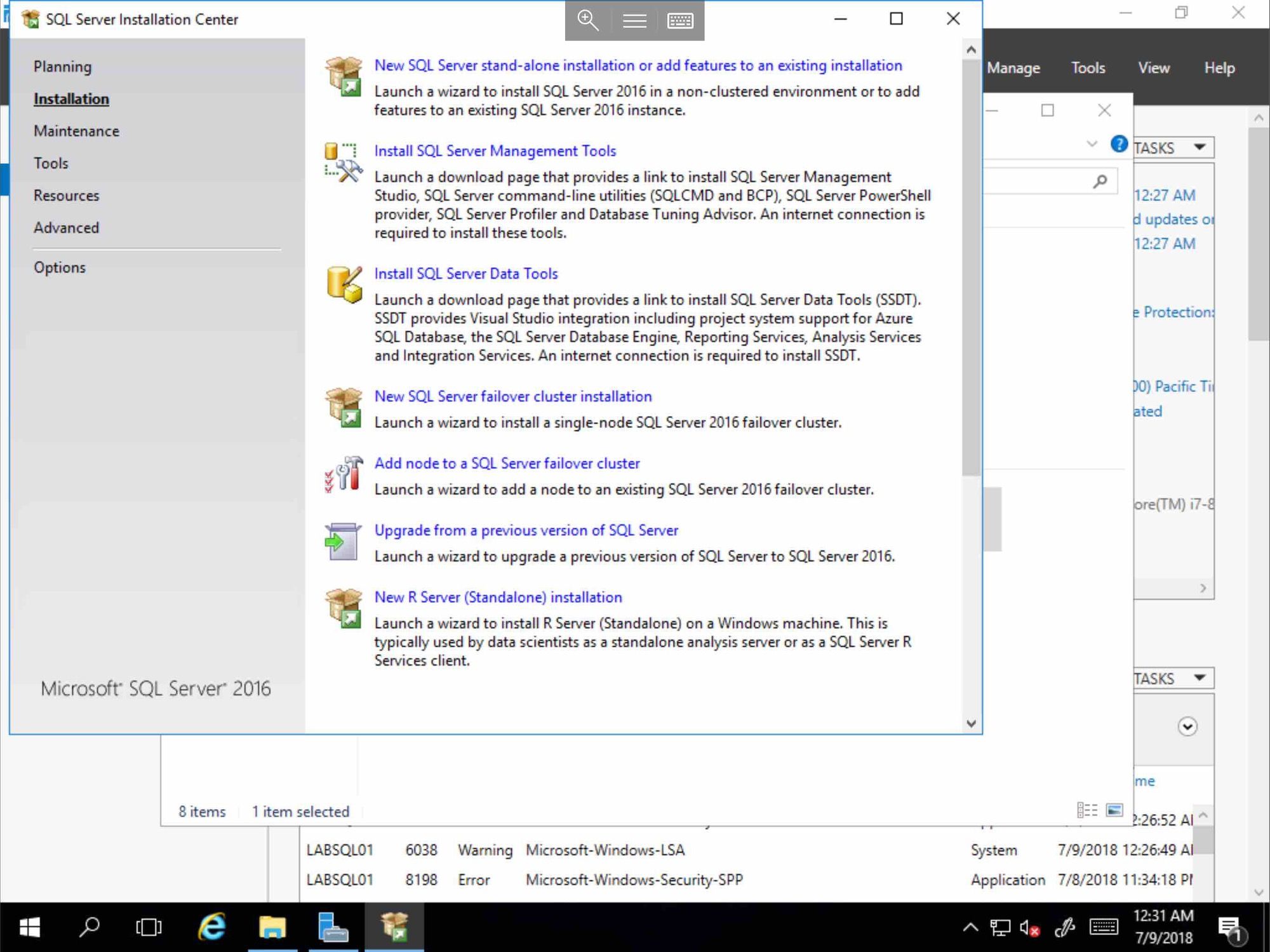 Click Install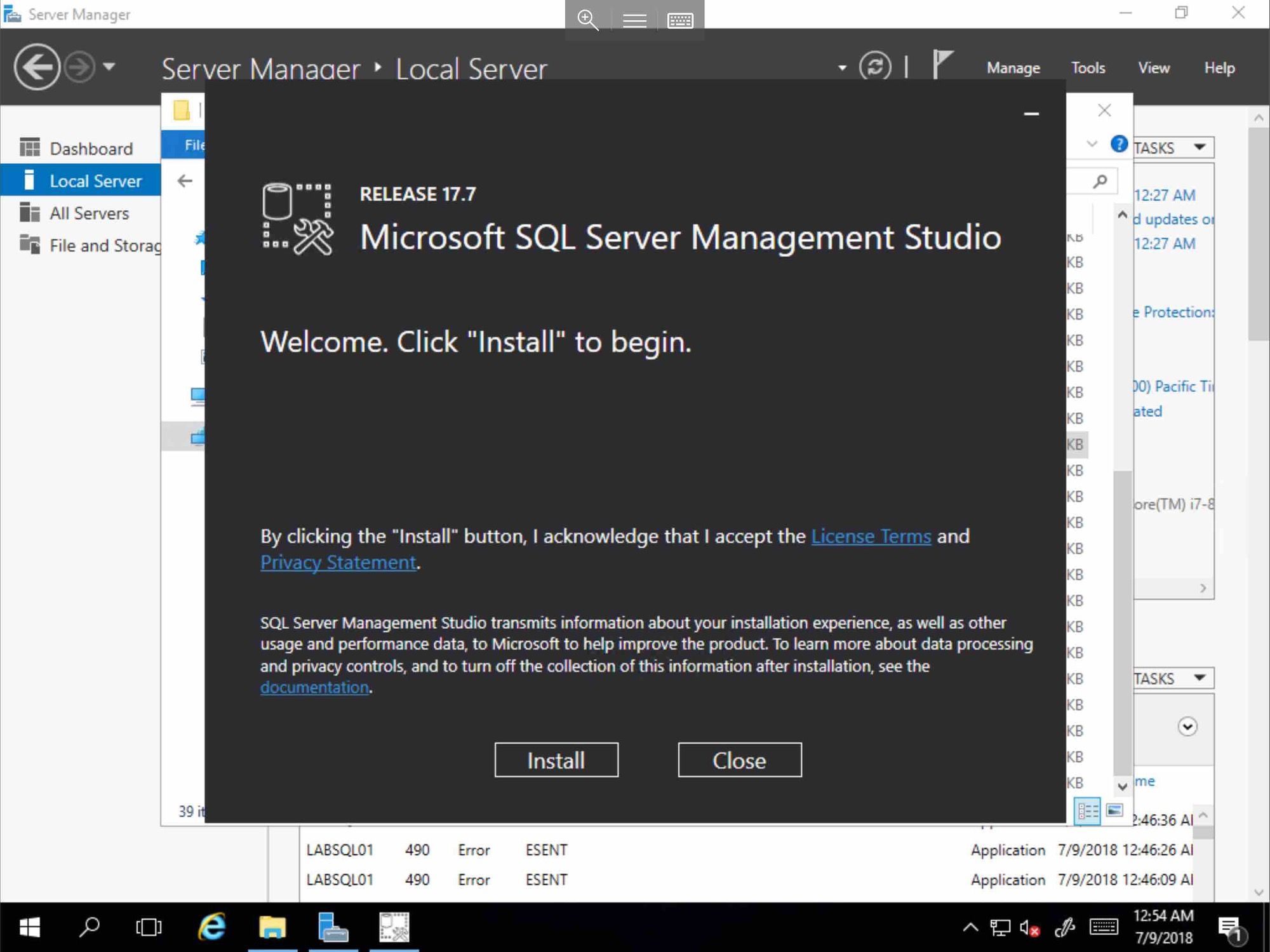 Installing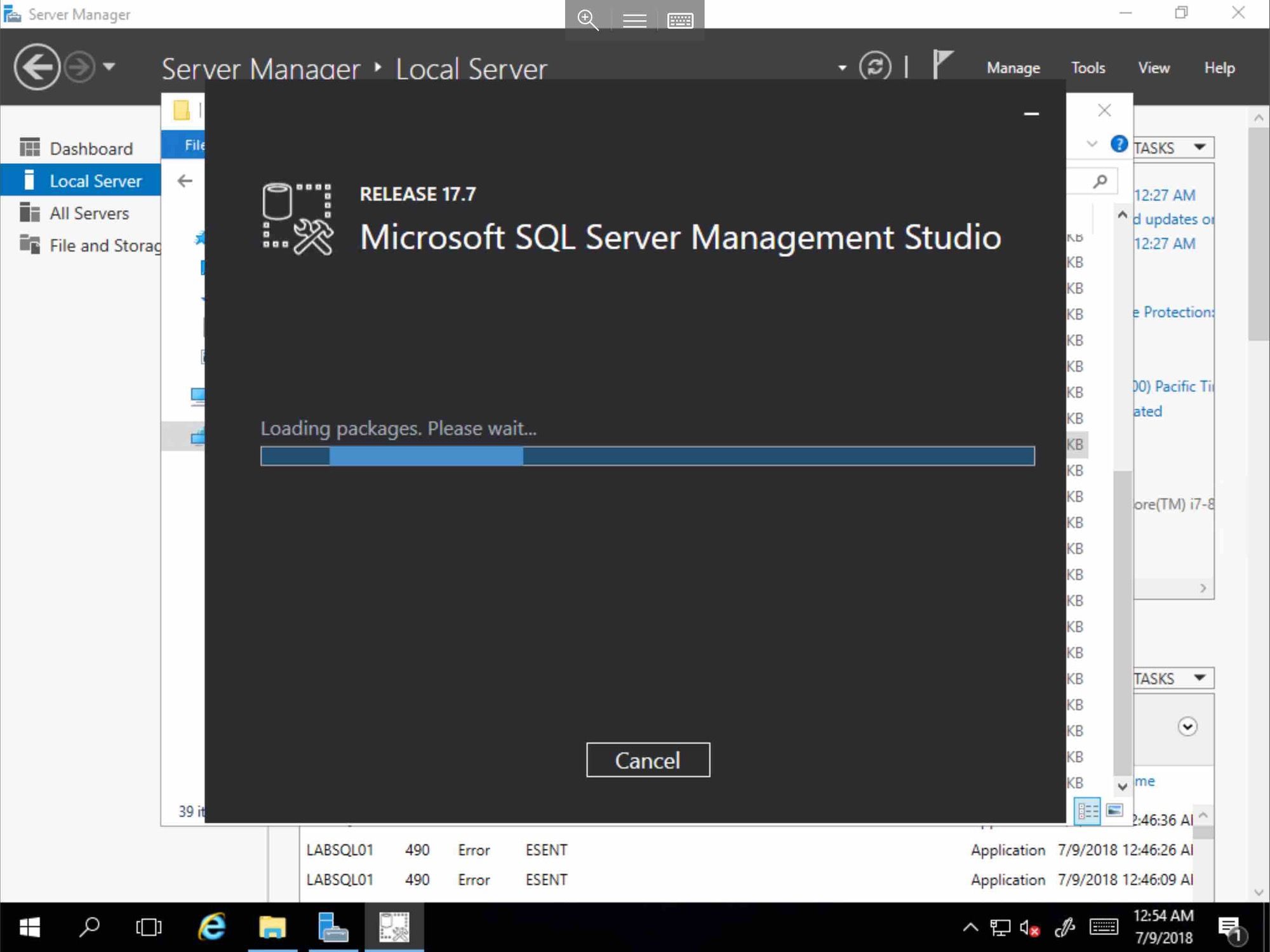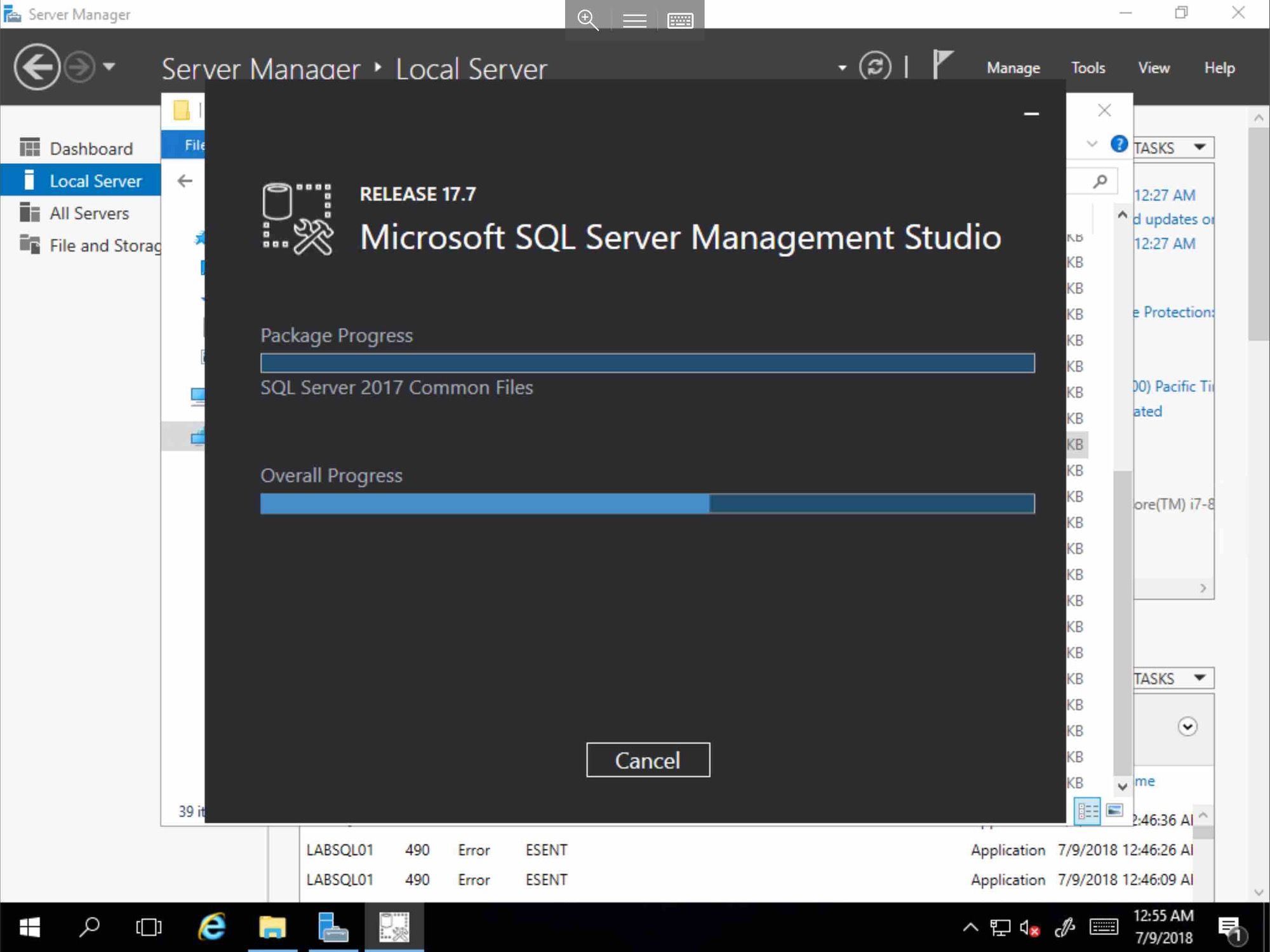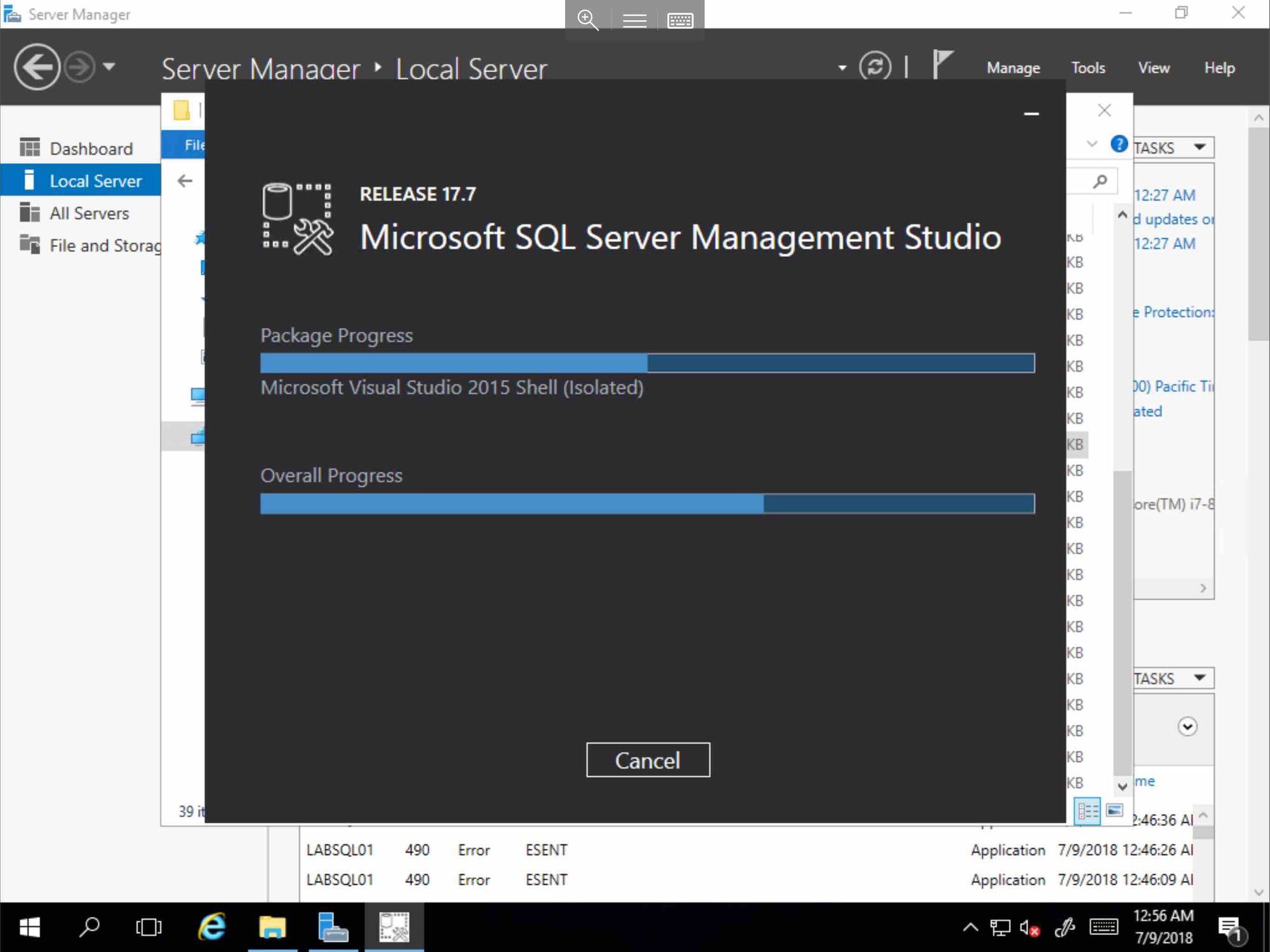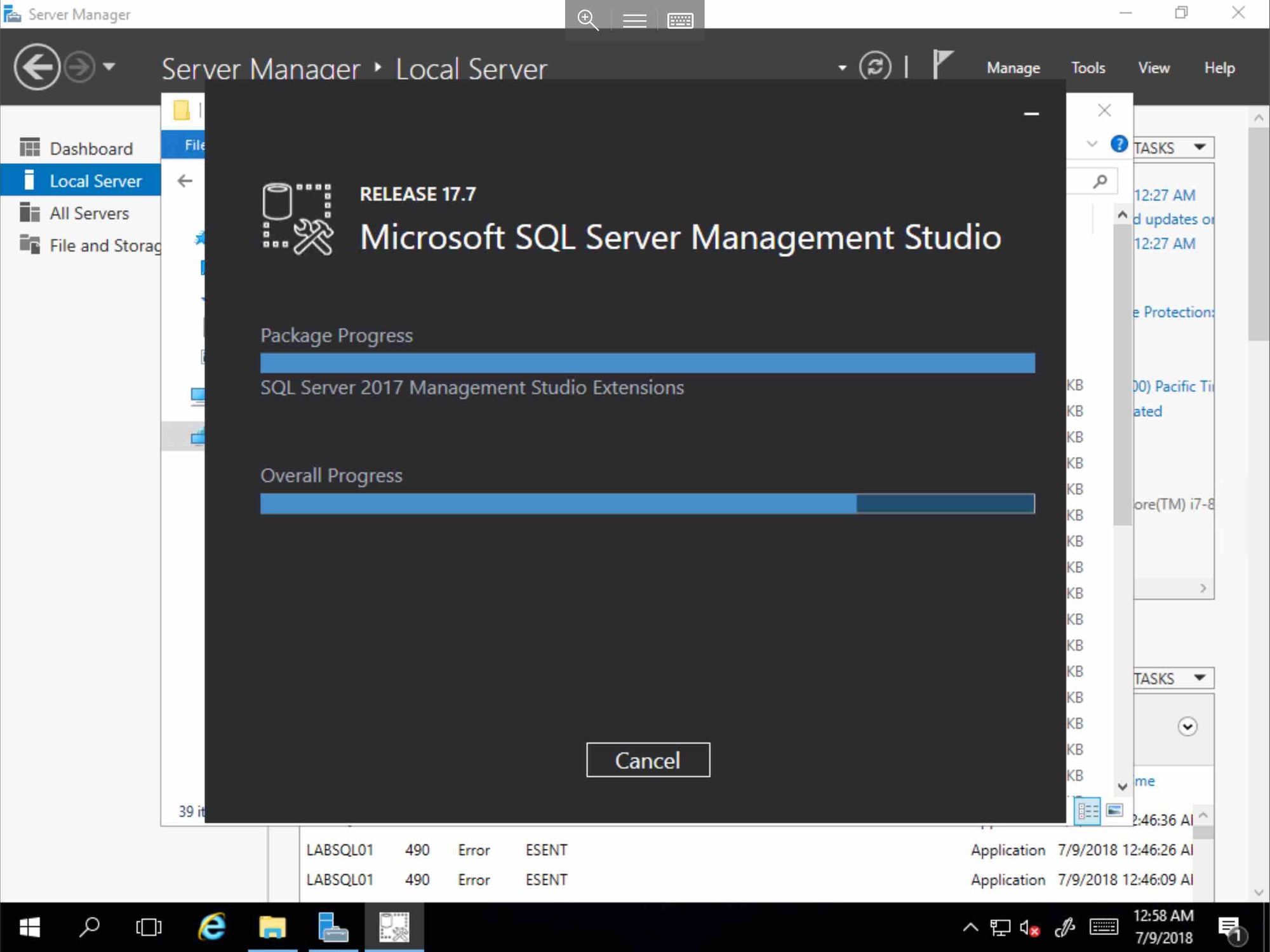 Click Restart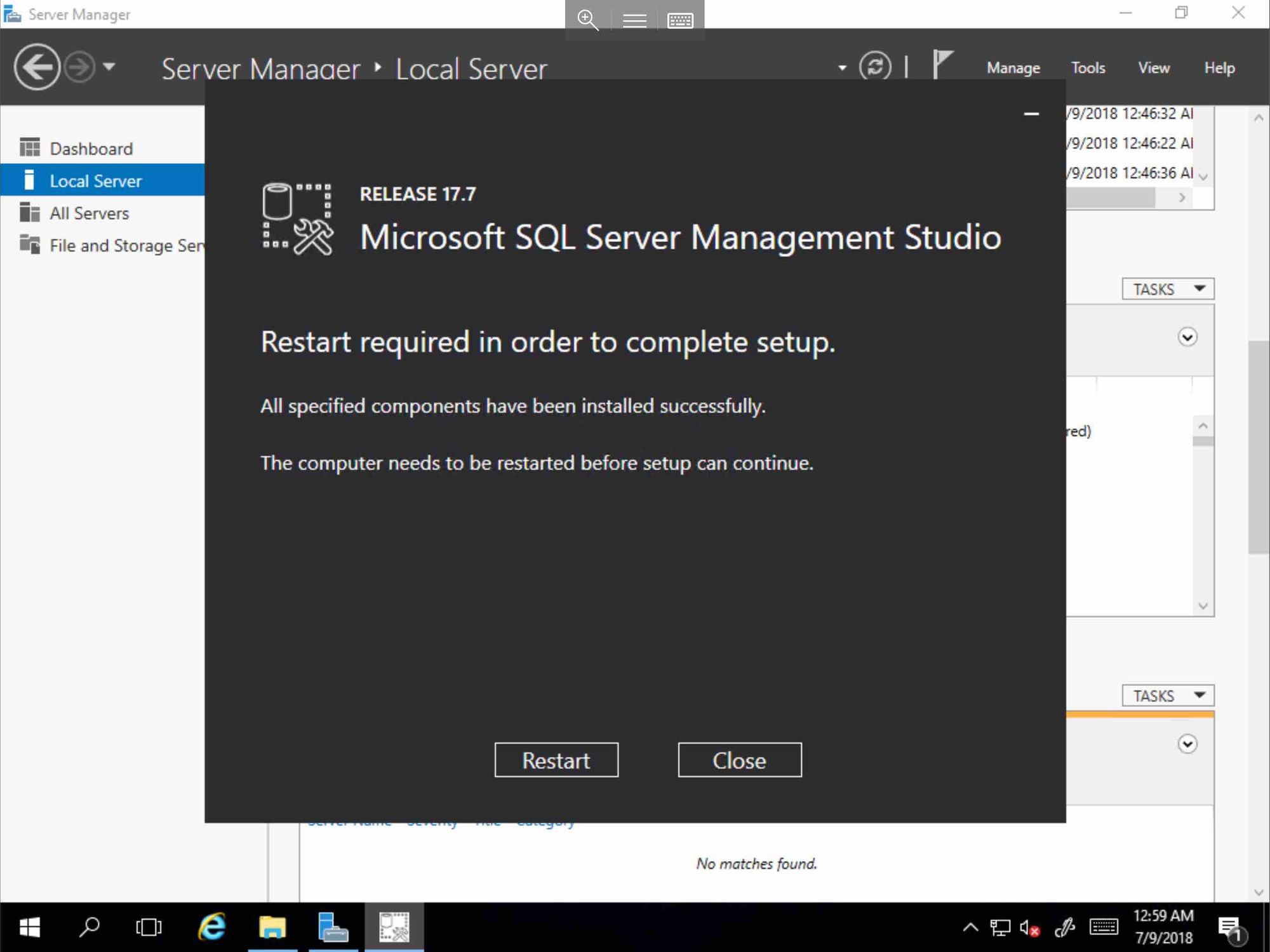 SQL, and the Management Tools should now be listed on the Start Menu.