Cisco Live Live..and On Demand!
Never been to Cisco Live, but want to see some of the awesome presentations? Not just the 2016 shows but the last five years. With four Cisco Live shows per year, that's a whole lot of training opportunity. For Free!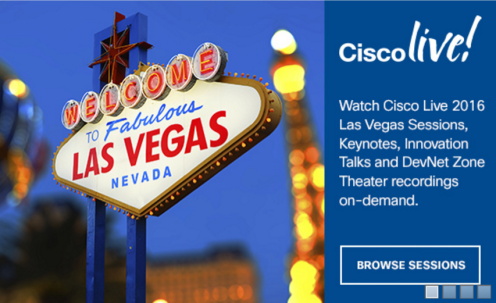 Didn't have the budget to make the conference? Your specialty is security or virtualization but you want to delve deeper into all that is Cisco?
Great news and kudos to Cisco and conferences like Cisco Live for making their sessions available for free online post conference. You'll need to sign up for a free account to view them. https://www.ciscolive.com/global/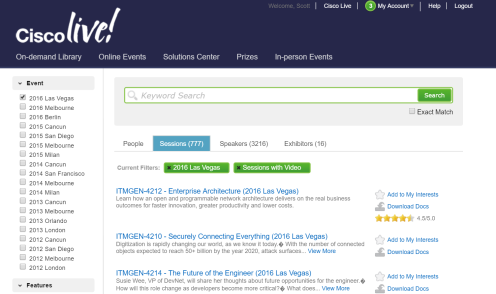 So whether your specialty is network, security, VoIP, or Jack of all trades, there's something for everyone. Use these sessions to up your skills or simply to inspire you to explore the technology more.