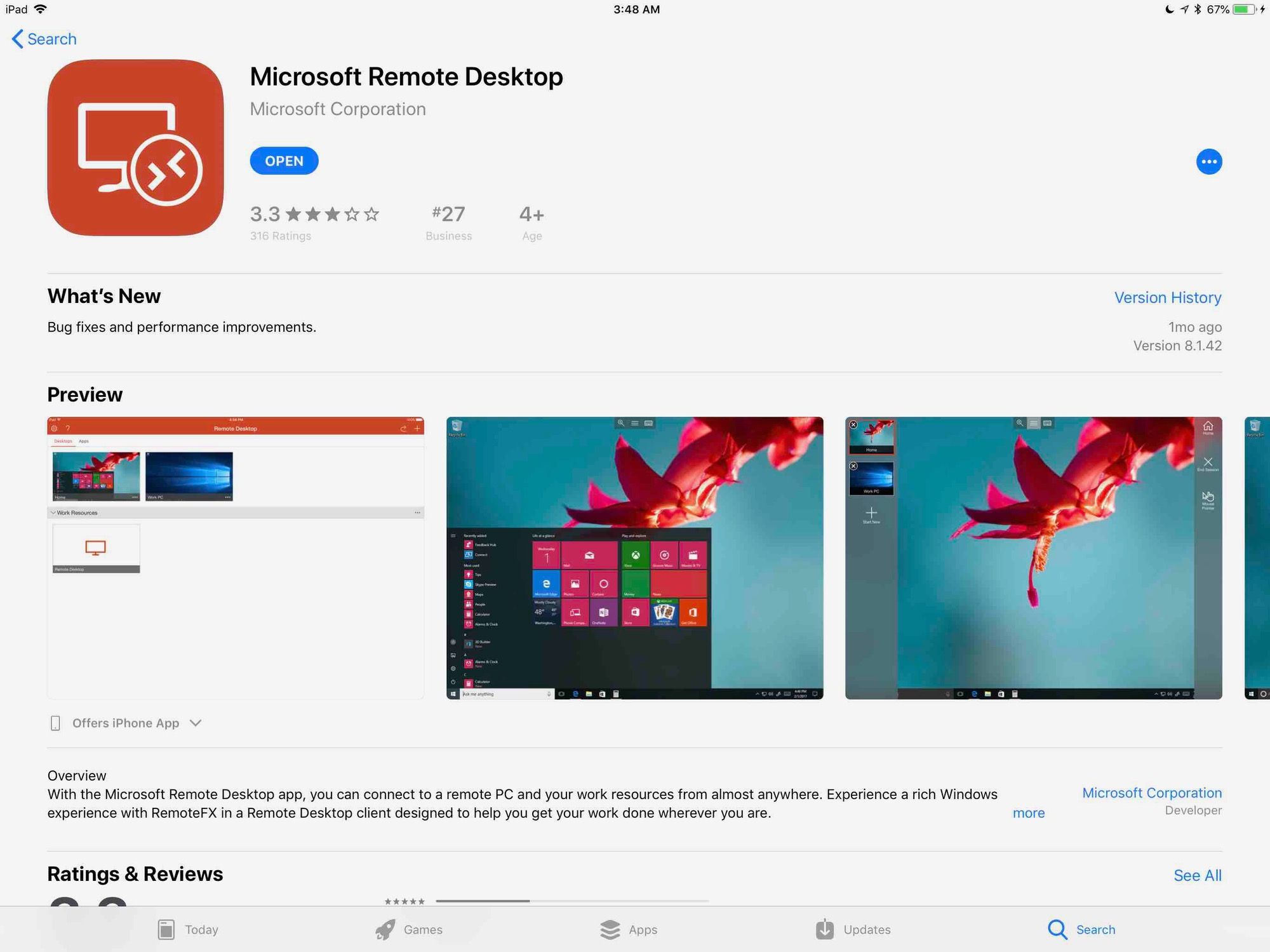 Remote Desktop Protocol
Working in a mostly Microsoft environment, it's no surprise, most of my lab is Windows based as well. Remote administration has gotten easier with things like PowerShell, and WMI, but at times, jumping on the GUI desktop is what's wanted.
My primary device for the last year has been an iPad Pro Air. With the exception of a few things like sniffing wireless or injecting packets, this was a total laptop replacement.
Recently, I've acquired a Mac Air to enable me to run Xcode, and use as a development laptop, so a Mac App would be nice too!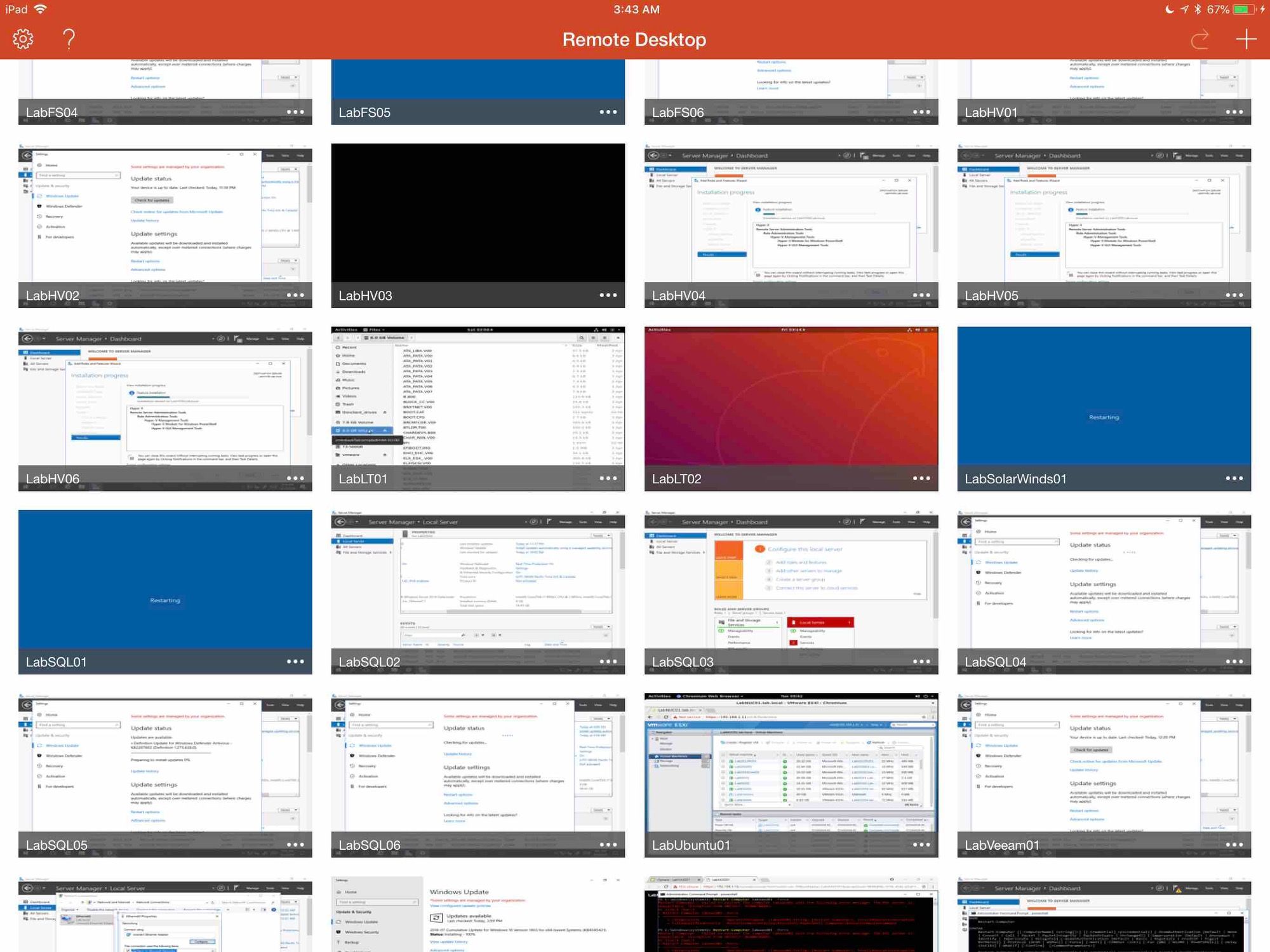 My Pick
I tried quite a few Remote Desktop apps, before finally selecting Microsoft's Free Remote Desktop Client. It does everything I need it to, and they have a companion Mac iOS app.
It has a solid interface, and performs great on a both high speed LAN, and slow remote VPN. The touch interface can be switched to mouse quickly when needed, and you have the choice to use the on screen keyboard, or a Bluetooth keyboard.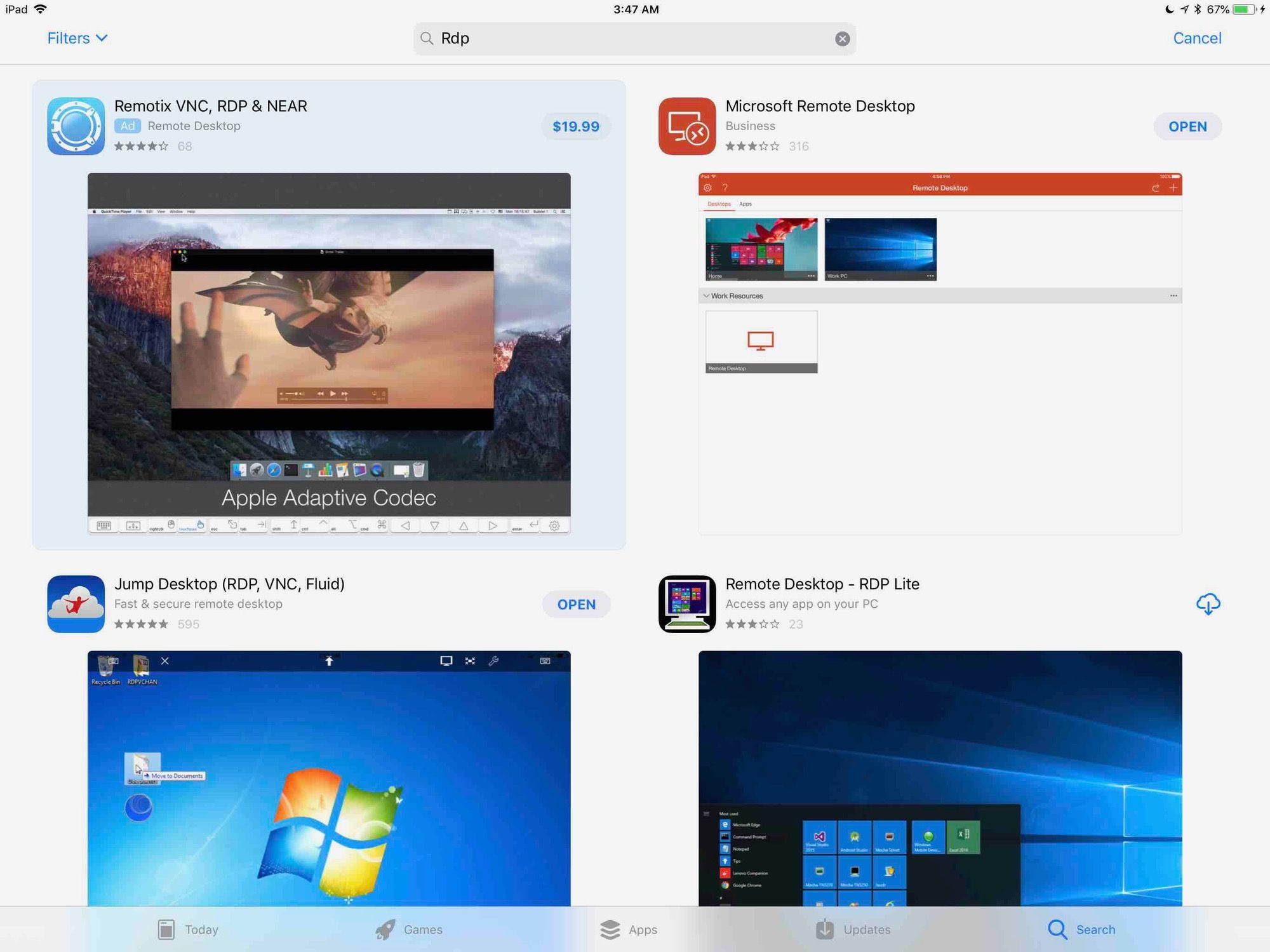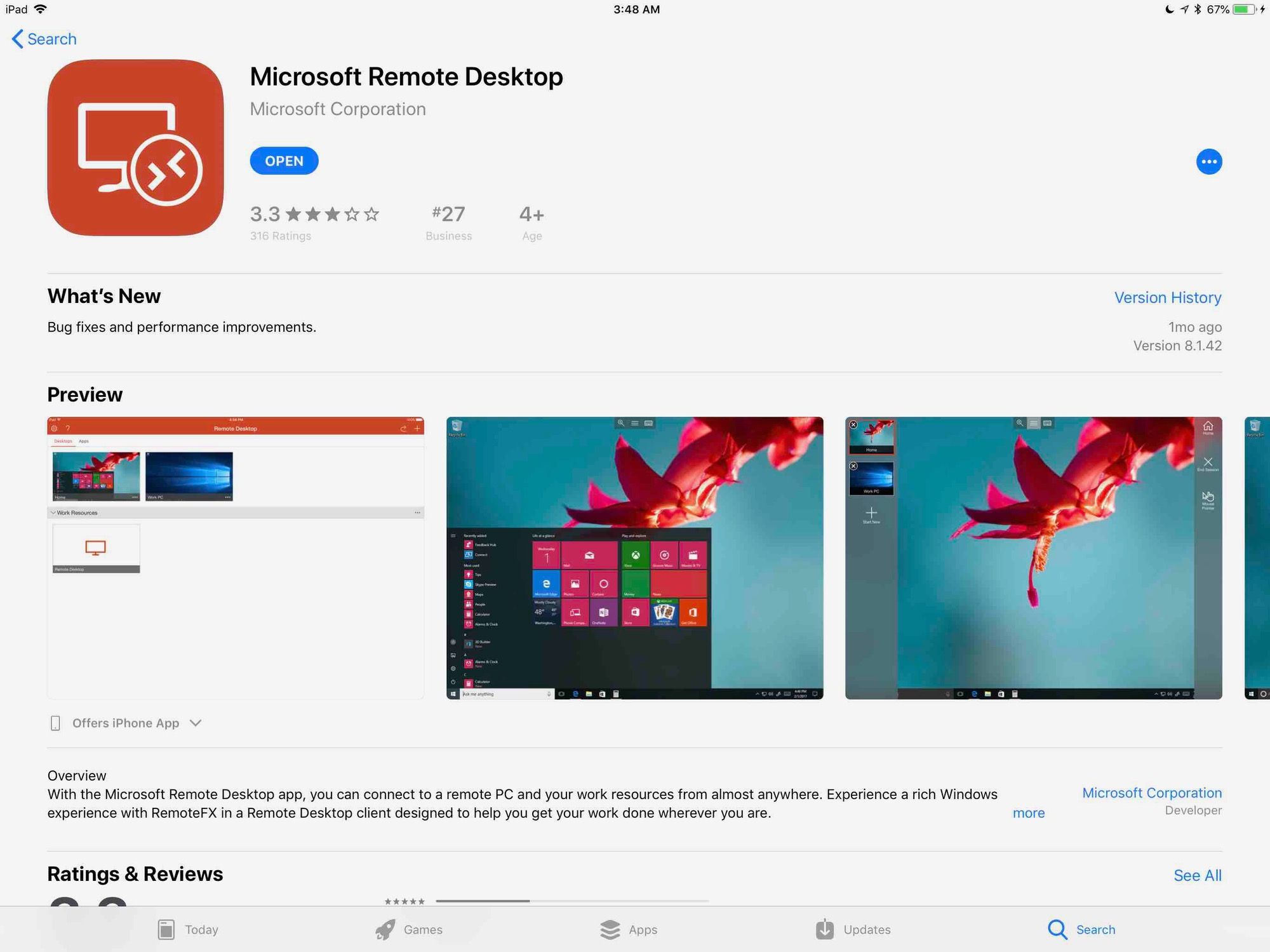 Wish List
There are a few wishes for future features, such as, Bluetooth mouse support like the Citrix X1, or Jump Desktop Connect App, and the syncing of settings, and remote desktops configs.
Though the macOS version does let you import and export, there was no way to import and export from the iPad or iPhone, that I can find.
Give it a try, next time you're looking for an RDP app!