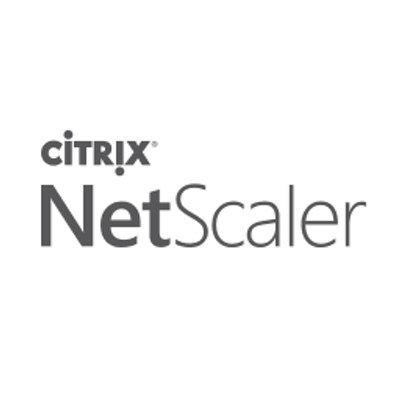 Resources
The below are Citrix resources I'm basing my studying off of for the NetScaler Exam 1Y0-350.
Start Here
The first stop for me was the Citrix Education certification page for Networking.
CCP-N
The exam I am focusing on the Citrix Certified Professional — Networking (CCP-N).
The first link is to Citrix's recommended training: CNS-205 Citrix NetScaler 10 Essentials and Networking. Of course is Citrix Educations own offering.
Note: The CCA-N is not a prerequisite requirement for the CCP-N.
Note: Networking certifications are valid for three years from the date you obtain the certification.
I was fortunate enough my employer paid for this training. Due to other projects, I took the Self Study option. Which usually is a great option for me, as I'm a pretty visual person.
Spoiled, I was used to great video training from the likes of CBTnuggets and Trainsignal (now Pluralsight). The CN-205 training was very informational, but almost 100% reading.
Some multimedia hover over type stuff and animation but no example videos. The labs vm environment for the class was pretty cool. It was individual virtual pod environments with resource virtual machines and services for that lab.
Someone needs to create a video NetScaler series. Even YouTube is pretty sparse for NetScaler training tutorial type videos. < Hint Hint CBTNuggets / Pluralsight
The CN-205 followed the Exam objectives very close. So I believe walking through the exam objectives, as well as building labs around the objectives, should be enough to pass the exam.
Though the ultimate objective is learning the NetScaler material and being able to implement, administer, and troubleshoot the environment.
But I'm a self-admitted certification junkie.
Whether you believe in certifications or have issues with a particular certification organization, use the objectives and blueprints for lab material and learning.
The next link on the page is for the 1Y0-350 Citrix NetScaler 10 Essentials and Networking exam prep guide. It is a great resource. In it you will find a list of Citrix Knowledge base articles and the exam objectives themselves.
References:
https://training.citrix.com/mod/ctxcatalog/course.php?id=697 https://training.citrix.com/mod/ctxcatalog/course.php?id=497 https://training.citrix.com/cms/index.php/certification/networking/ https://training.citrix.com/pluginfile.php/174656/mod_resource/content/1/1Y0-350%20Citrix%20NetScaler%2010%20Essentials%20and%20Networking%20Preparation%20Guide_v2.pdf