Right Around The Corner, But What Is It?
The RSA Conference is a very large, annual security conference held in San Francisco. It's a great opportunity to see all the latest security products/vendors in one place, and network with your peers from all over the world, and see live sessions on a variety of topics.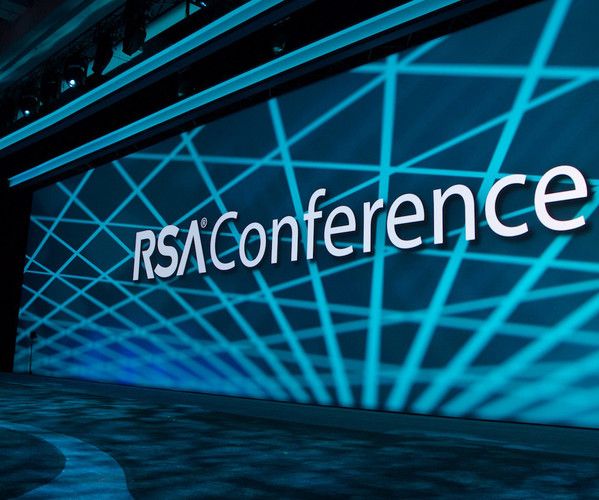 When and Where
The conference is being held April 16 to 20th in San Francisco, CA at the Moscone Center and Marriott Marquis. Both expo centers are usually full with security vendors and their latest products.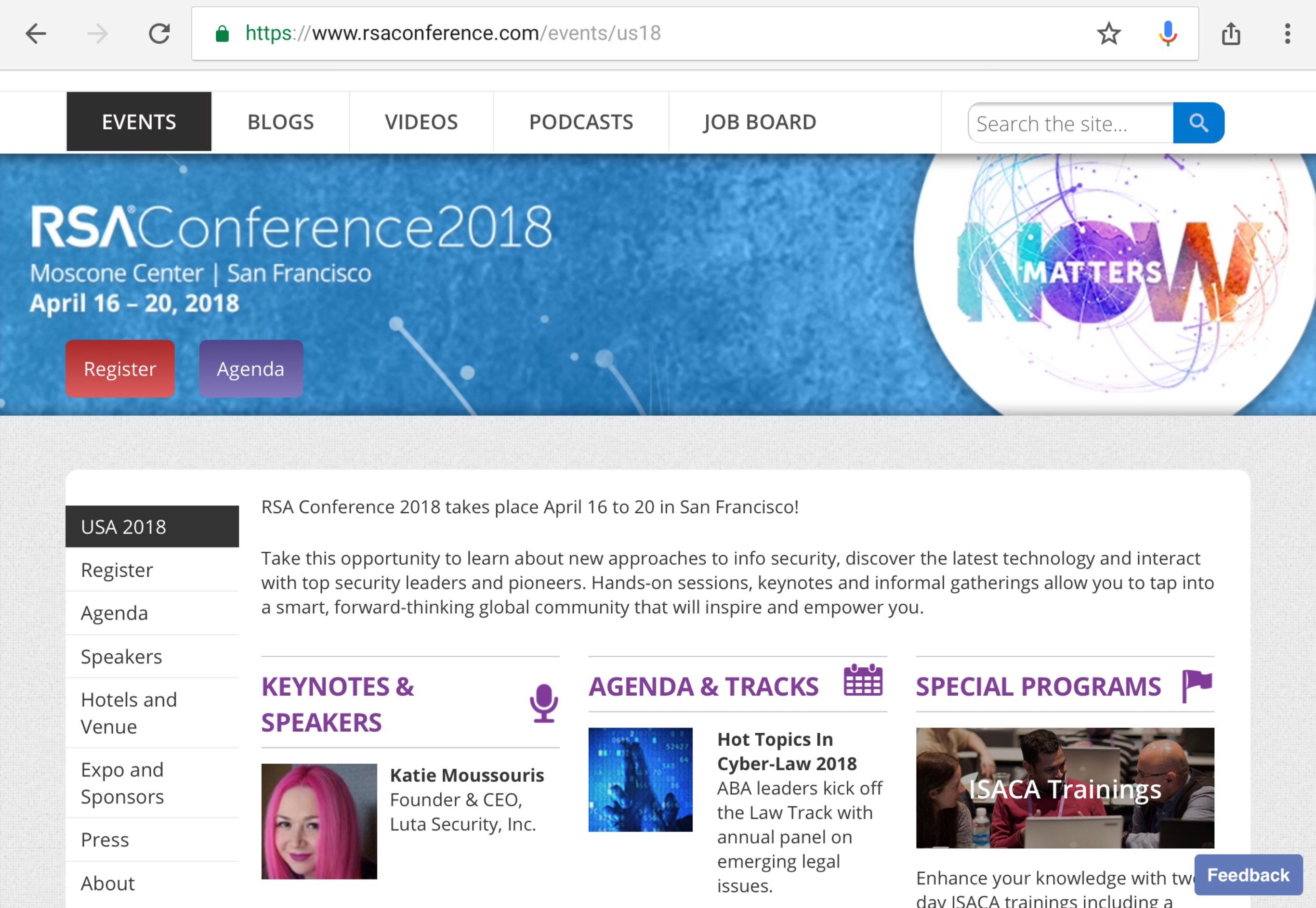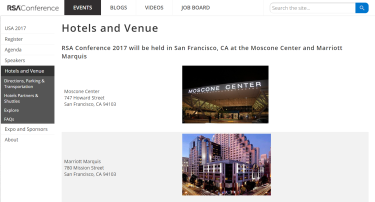 My Take
This will be the third RSA Conference I've attended. The first year, I also had the opportunity to come out a couple days early and attend @BsidesSF https://bsidessf.org.
I fully recommend @SecurityBSides SecurityBSides.org conferences. Though they differ in size, they've been in my experience very inclusive and welcoming to the new as well as those more experienced.
If you only have one conference budgeted, and wish to see all the vendors in one place, then the RSA Conference is for you. Both expo halls are filled and every security vendor you can think of has a booth. As with any vendor, sorting through the smoke and mirrors takes time, the upside is, you can review offerings, and talk to the engineers in rapid succession.
If you end up attending, or are already scheduled to attend, look for me. I'd look to meet you!