Why I'm Excited
I'm estatic to announce that, I was once again selected as a VMware vExpert. This is my second year, and if you know me you know I'm happy to evangelize about the products use, and love!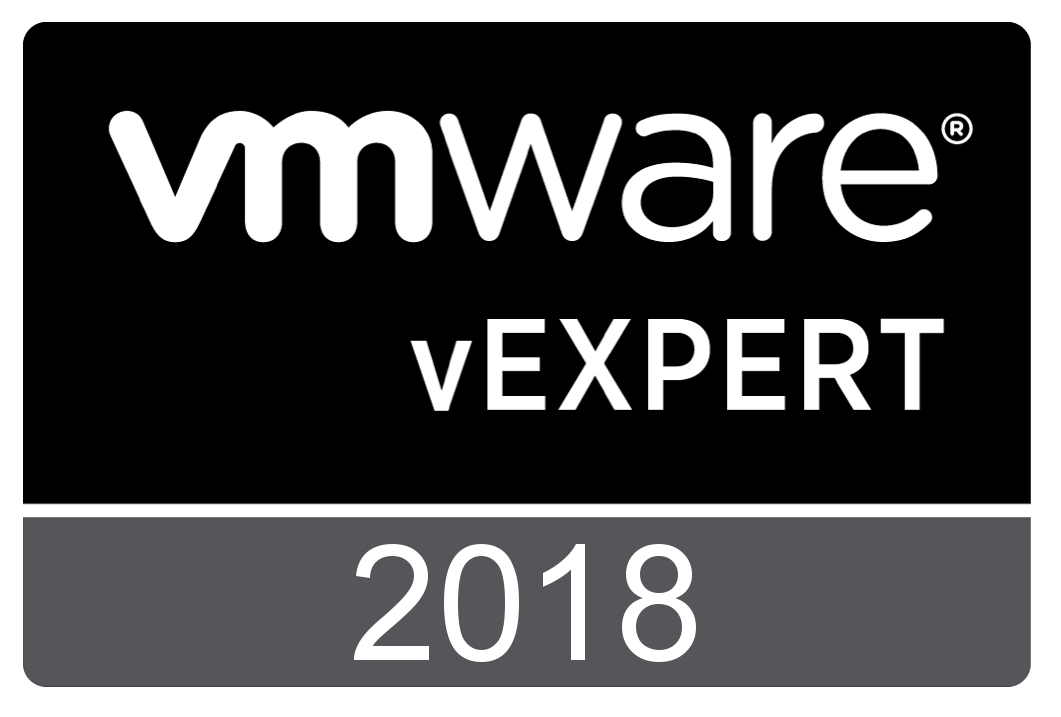 What Is vExpert?
"The VMware vExpert program is VMware's global evangelism and advocacy program…the criteria is simple…IT Professionals who are sharing their VMware knowledge and contributing that back to the community…Some of those activities are blogging, book authoring, magazine articles, CloudCred task writing, active in facebook groups, forum (VMTN as well as other non VMware) platforms, public speaking, VMUG leadership, videos and so on."1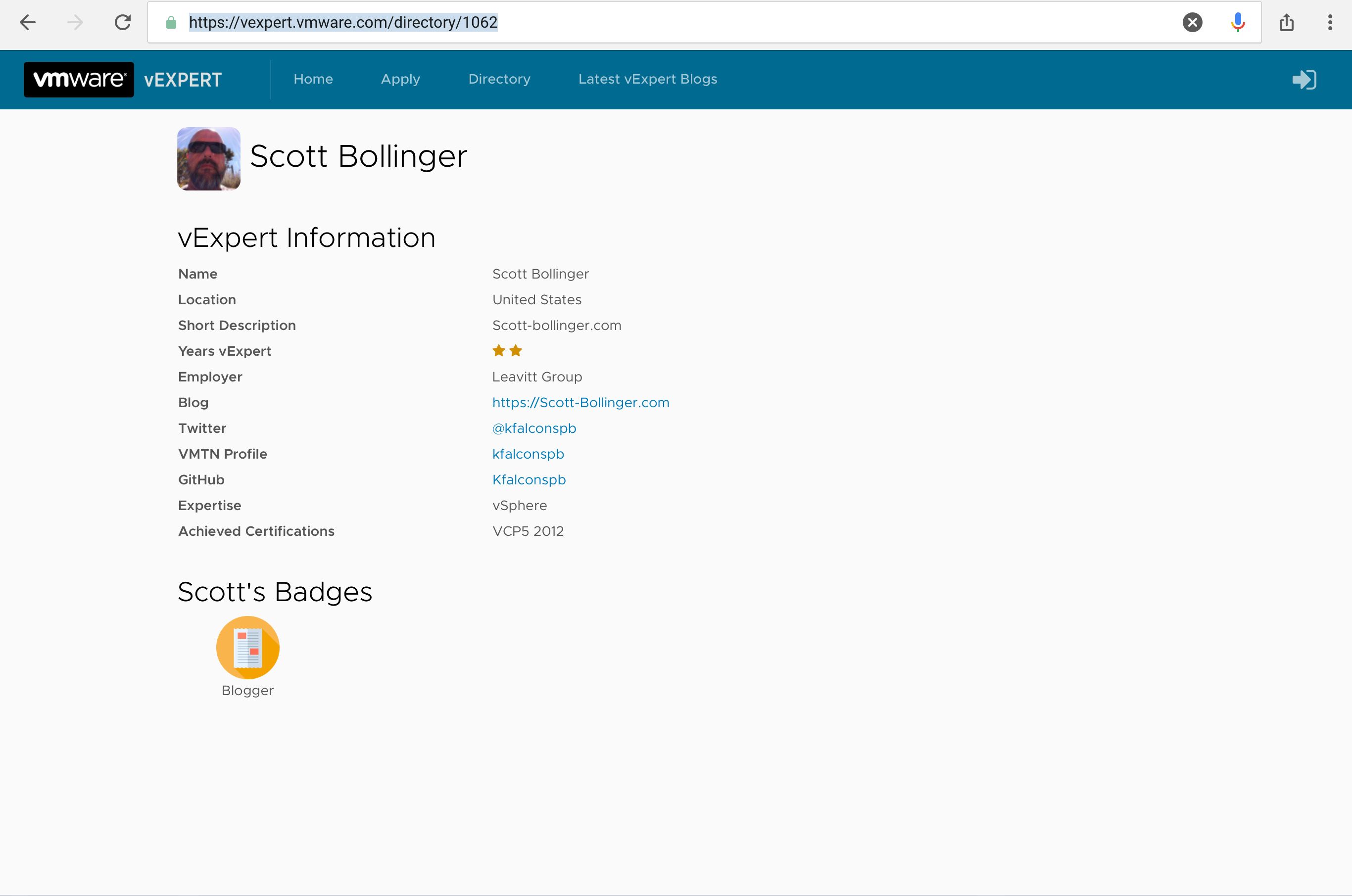 Opportunities
Being a vExpert affords me a few opportunities that I might not normally get. Things like, behind the scenes, new products prior to release, and speaking to the engineers that actually create and work with the products.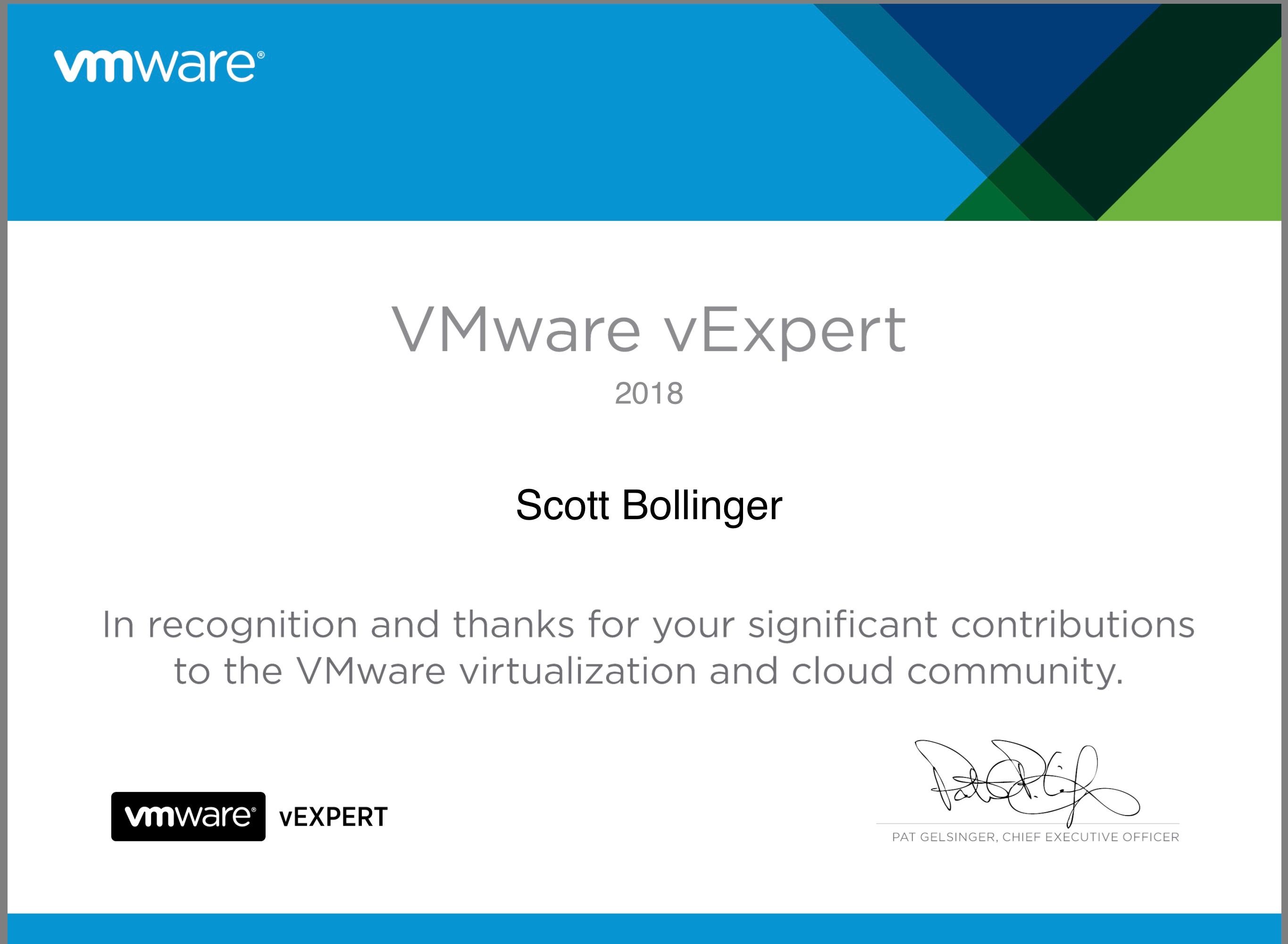 Getting hands-on with fully licensed products, to be used in the lab, is very nice. It's finding the time and focusing on a particular lab that's the problem for me.
Surrounding myself with the other great people in the community, lights a fire in me, to push myself, continue learning, and give back as often as I can.
I'd suggest anyone get involved in the evangelical program of which ever is you favorite product. Most other vendors have similar programs, Cisco Champions, Veeam Vanguard, and Microsofts MVPs.
Get out of that box and challenge yourself!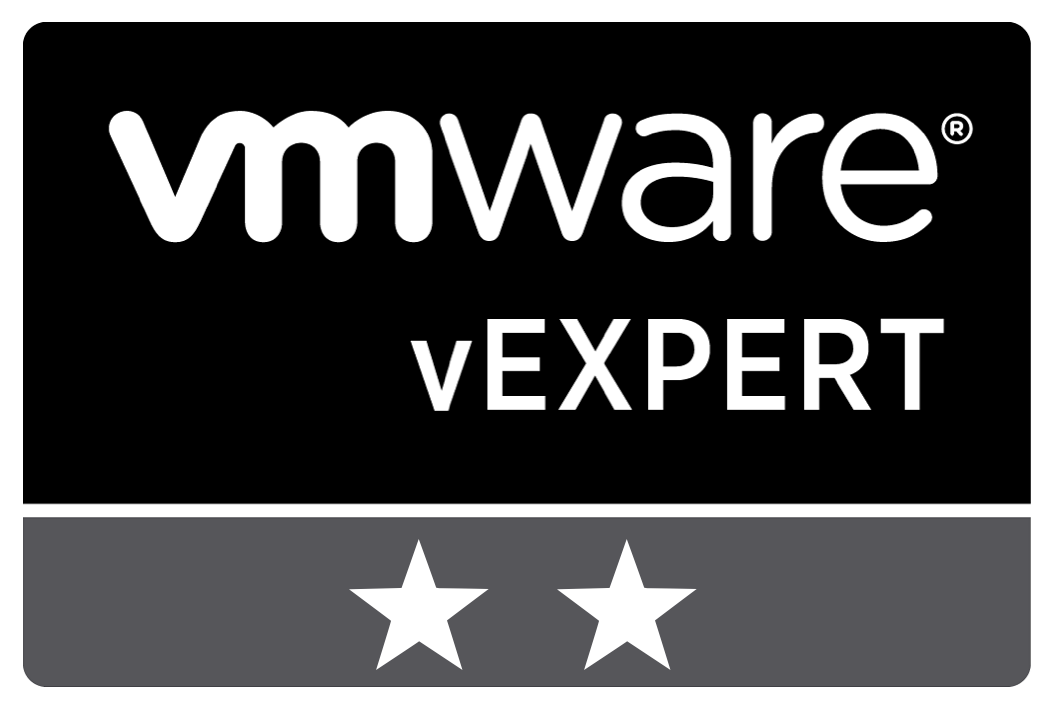 References:
vExpert.VMware.com